Christ the King School Choir
Christmas Carols at Jalna
On Monday 18th December the choir entertained the ladies and gentlemen of Jalna Care Home with Christmas Carols. Our mini concert was enjoyed by all; the children's manners were impeccable and their smart appearance was commented on by many - Mrs Thorley and I were very proud of them.
After the carols we stayed to have a chat and wish everyone a Merry Christmas!
Mrs Crosbie
Burnley Mechanics Burnley School's 'Gotta Sing'
All our school choir had the audience clapping along as they sang their hearts out at the 'Gotta Sing' @ Burnley Mechanics on Monday 19th June 2017. We had some brave soloists' as well as group songs, and the children as ever were a credit to us. A special thank you to parents who transported children to rehearsals and came along to support us on the night.
Watch Christ the King Choir here
A massive well done to the choir who totally smashed it at the Sing Together Concert at King George's Hall last night (Tues 21st). Our hours of rehearsals on Tuesday after school paid off, as the children were word perfect and in excellent voice!
Sing Together Concert
Rehearsals for Burnley's Gotta Sing - a tricky Bruno Mars number we're working on.
Choir Practice
This year Choir practice will take place over Monday lunchtimes. The first session will be Monday 25th September. All KS2 children have been asked if they would like to take part.
Keep checking this page for updates on what the choir is up to!
Mrs Crosbie and Mrs Thorley
Choir join Mayor for
Christmas Carols.
Thank you to the choir members who came on Saturday 2nd December to sing Christmas carols in Burnley centre as the statue of baby Jesus was added to the town centre nativity scene. We were accompanied by a brass band and the Mayor of Burnley complimented the children on their lovely singing and their thoughtful poetry readings.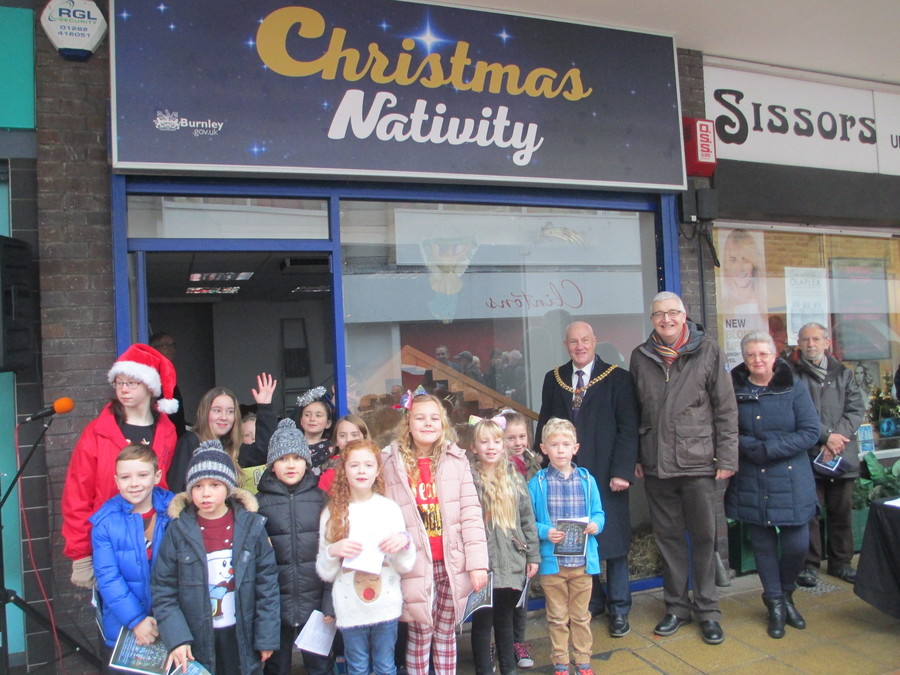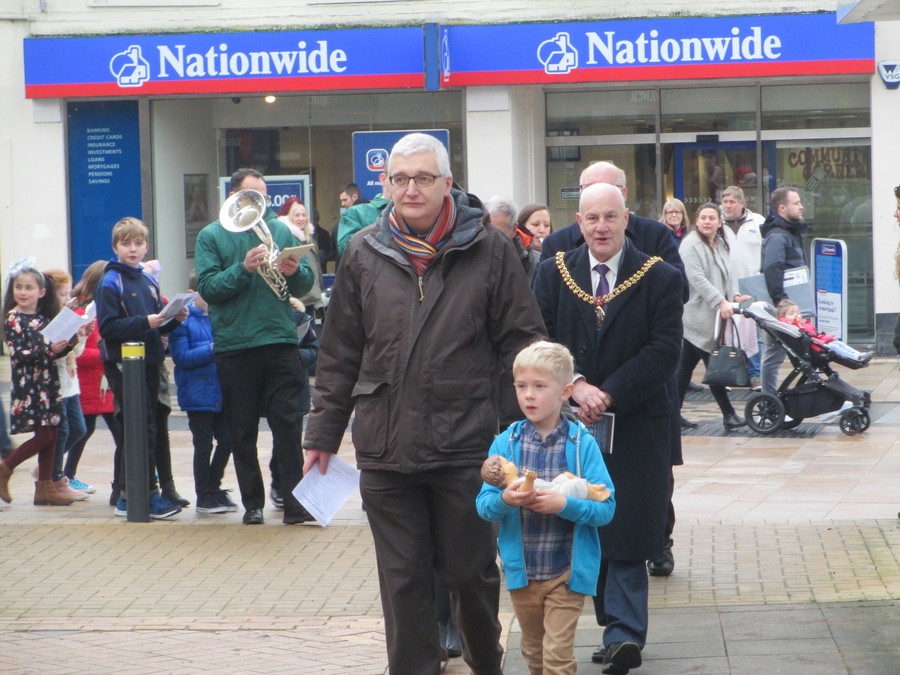 Sing Together 2018
On Thursday afternoon the choir had a special rehearsal with Jeff and Joshua from Blackburn Cathedral's outreach music service.
We rehearsed some of the songs from the Sing Together Concert that we will be taking part in at King Georges Hall in March next year.
Jeff praised the children's progress with the songs so far and was impressed by their behaviour and enthusiasm.
Well done children!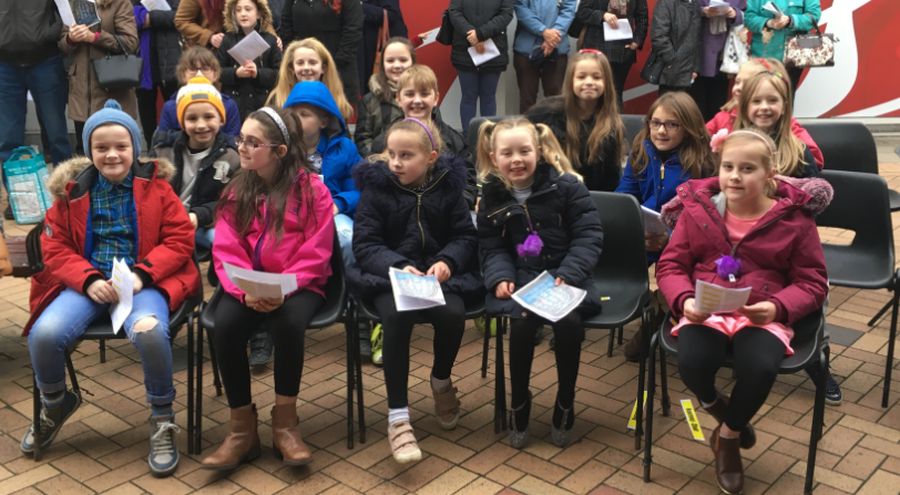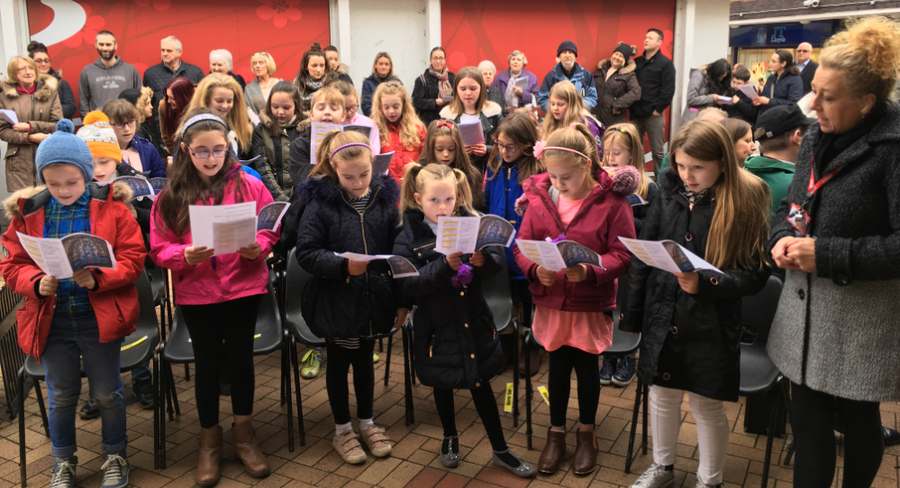 Warming up our voices with some singing games.
"Don't be anything less than everything you can be."
CTK @ Blackburn Cathedral
On Friday 30th June we joined five other school choirs to take par in a series of workshops at Blackburn Cathedral ending with a performance in the afternoon.