Debt Aware
Debt Aware Training
During this half term, Years 5 and 6 have been following a money management programme called Debt Aware. Both year groups have four Money Mentors: Year 5 have Grace, Rianna, Noah and Ashton and Year 6 have Alfie, Finlay, Sally and Oliver. They were trained by Emma from Debt Aware and delivered a lesson to their class. The lesson looked at being aware of how to manage money and that debt isn't always bad. "Debt isn't bad – if you can pay it back!" They also looked at the difference between needs and wants; needing something compared to just wanting it and how to budget money accordingly. The two classes followed up the lesson by looking at money saving tips which could be used by their families. There are two more modules which the children will study during the rest of the school year.
These were some of the comments from the children about the training:-
"It made me think about not spending too much money."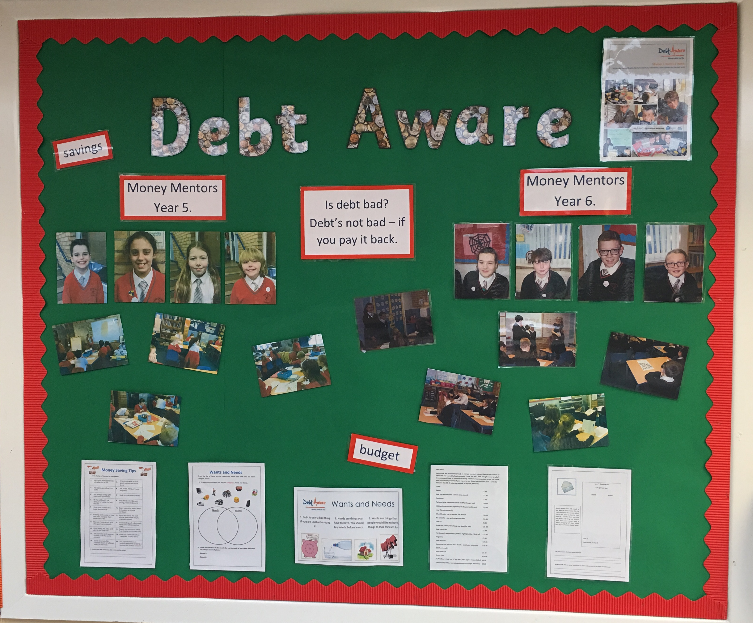 "It taught us how to handle debt and that it is not always bad."
"I found it helpful."
"It made me think that I ask for too much stuff off my mum and dad."
"I might start saving some of my spending money rather than expecting my mum to buy me things all the time.
Parents ask your children what they have learnt – you might be surprised!