Reception
Welcome to Reception's Page!!
Come fly with me........................Reception class visit to Spain!.......................
The sun was shining on Wednesday as we took to the skies for our first overseas trip to Spain. The children looked super in their summer clothes and accessories and thank goodness nobody forgot their passport. We flew with CTK airline (who couldn't have been more helpful) and the trip was a roaring success.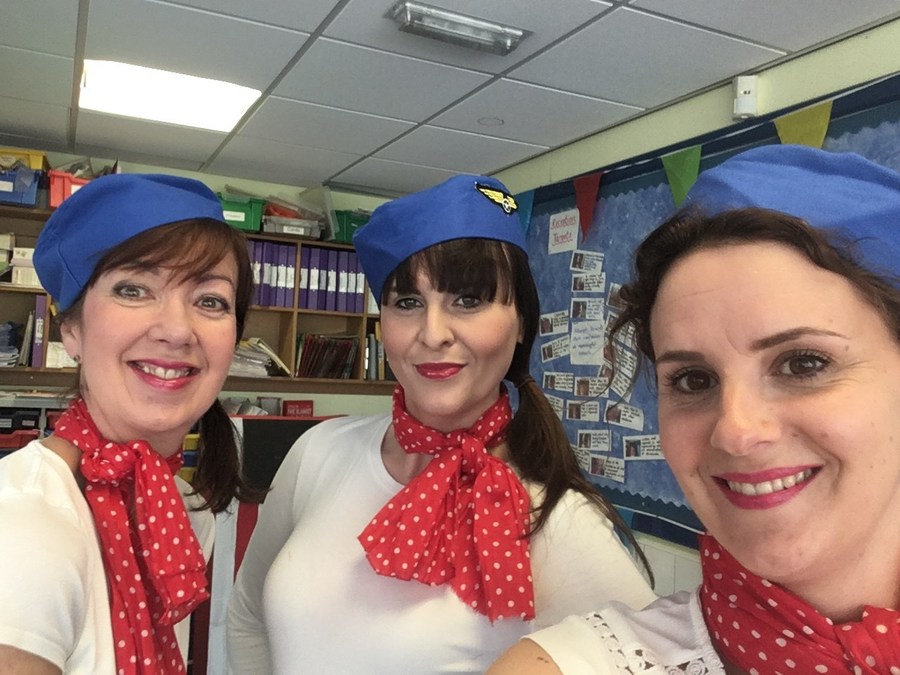 Once passports were checked, the children were welcomed on board and after the usual safety demonstrations the cabin crew served refreshments and an inflight movie was enjoyed. (Sooty!)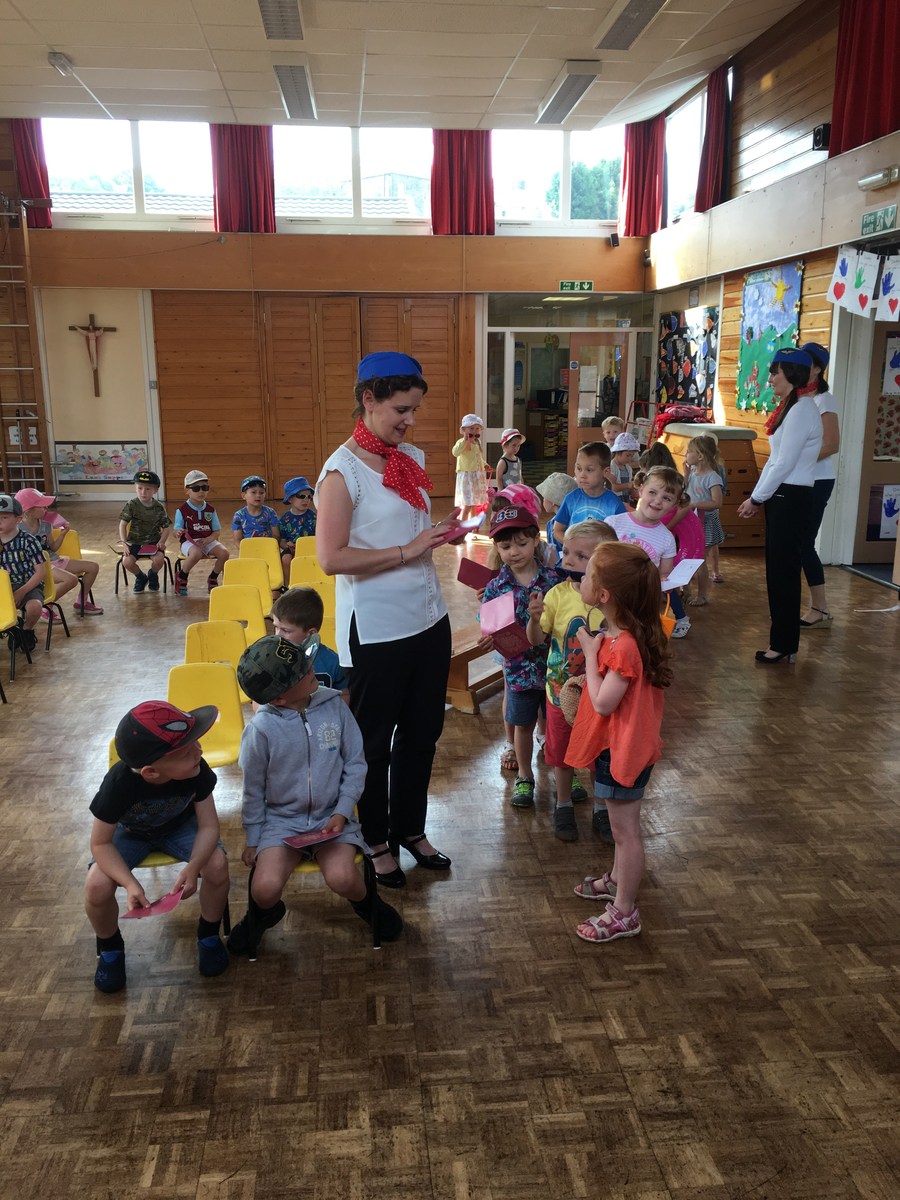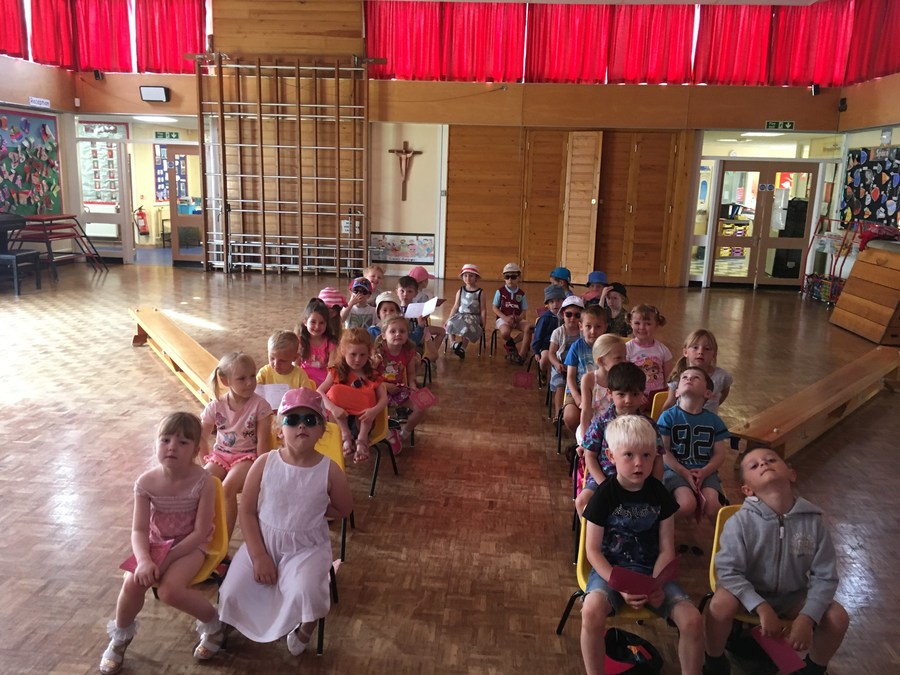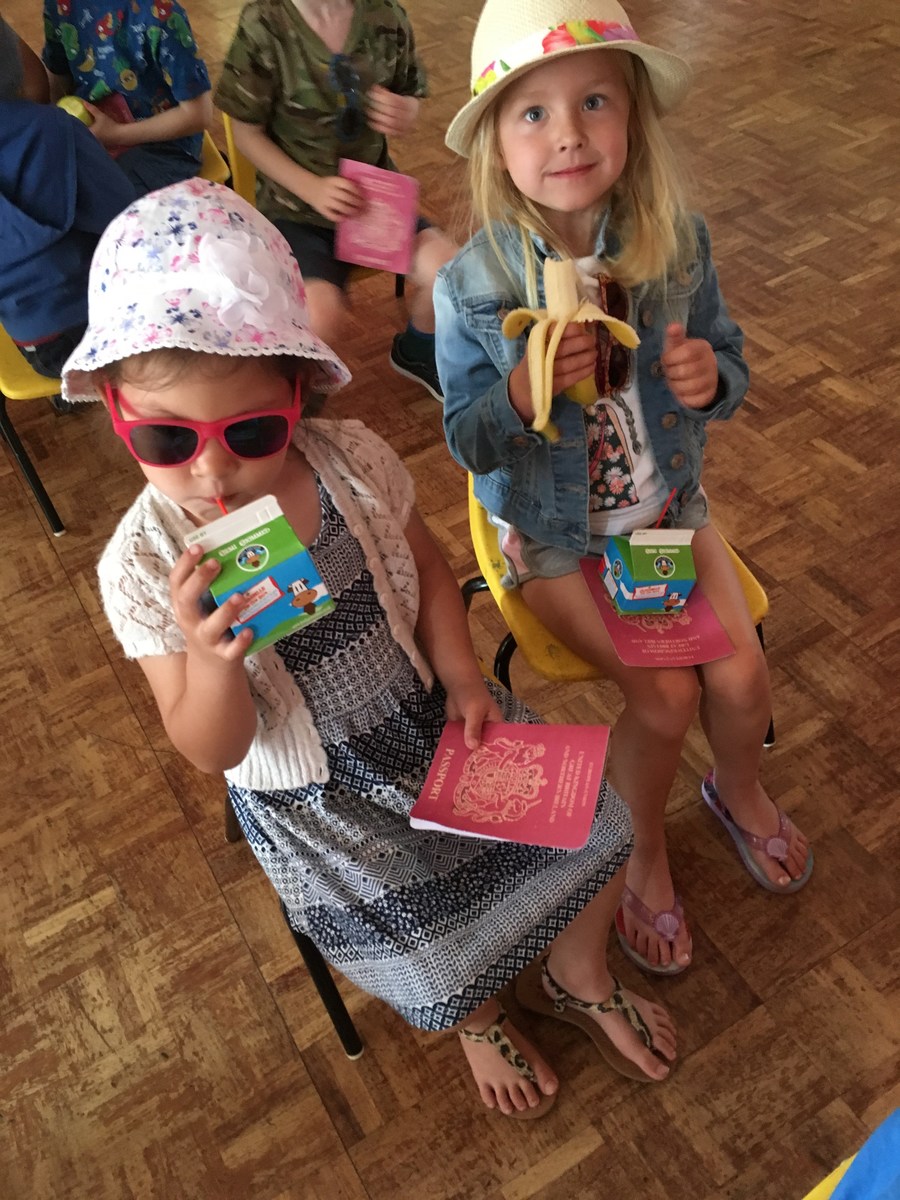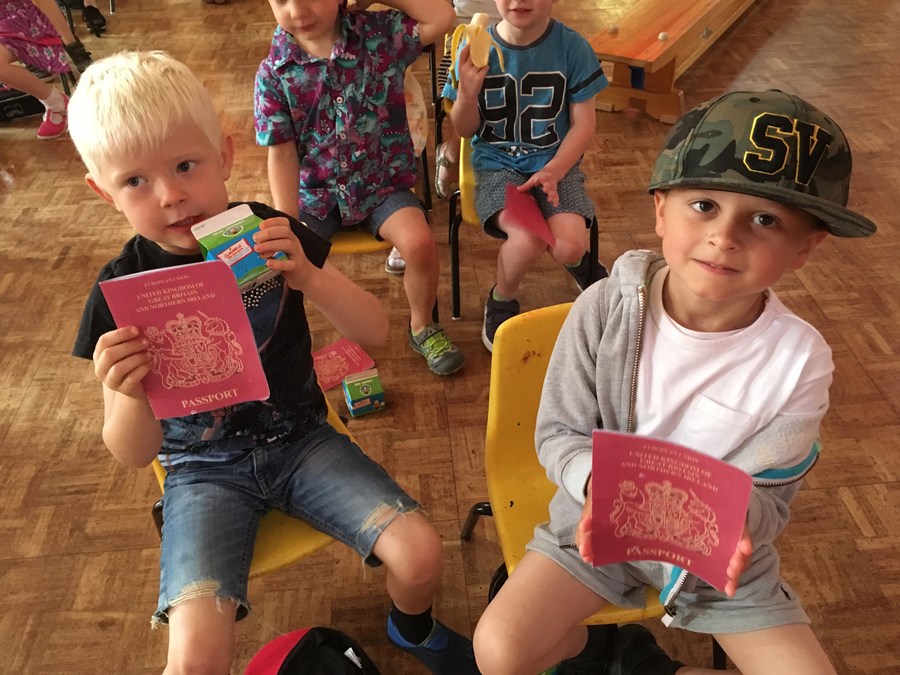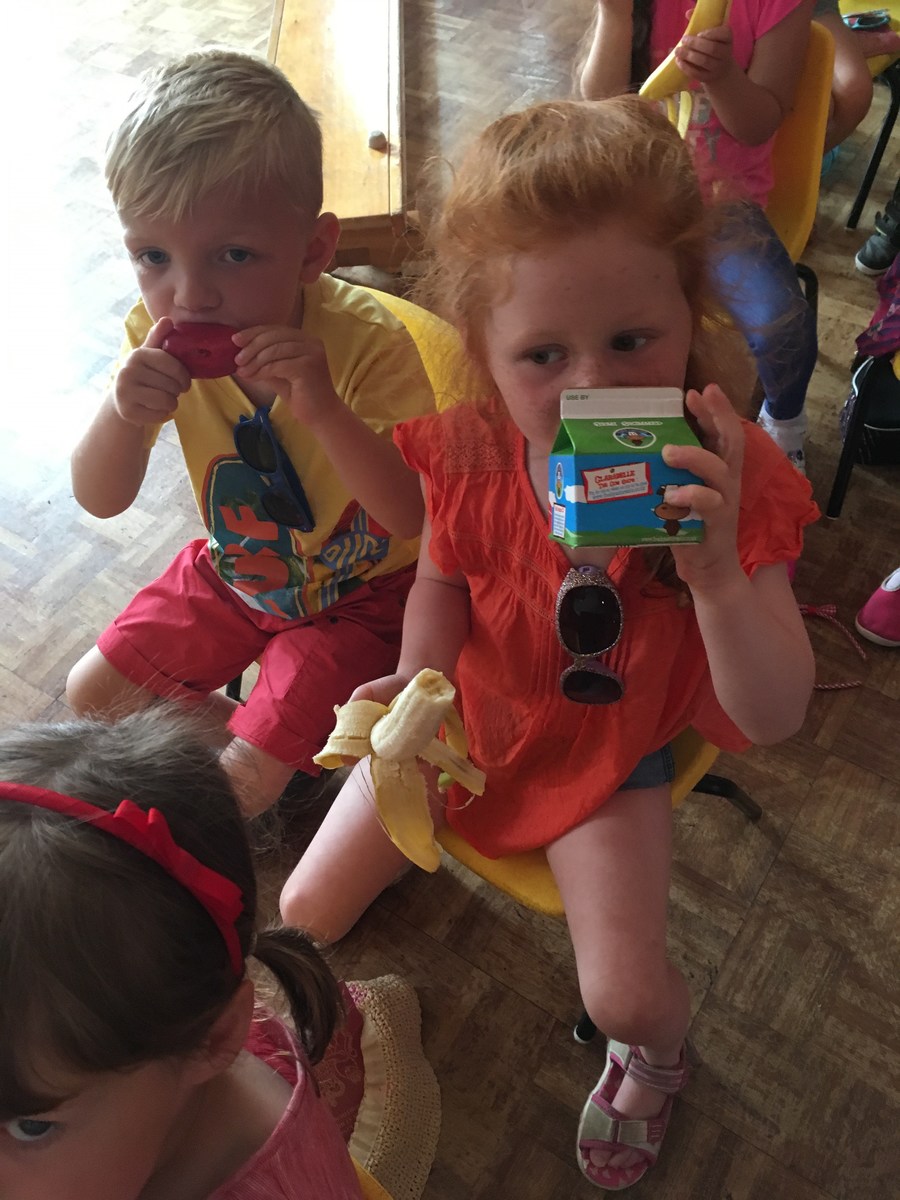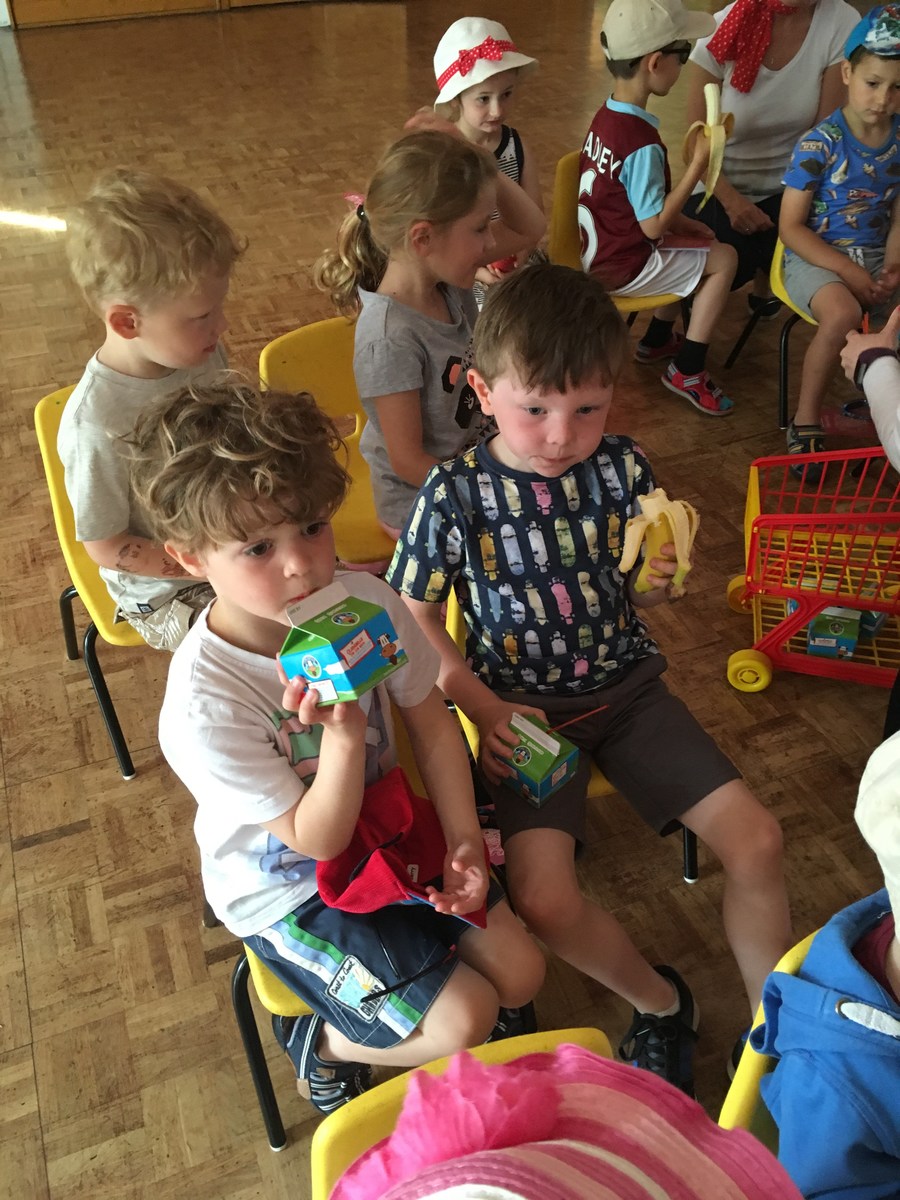 Once we arrived in Spain we embraced all things Spanish; Flamenco dancers, sangria, Spanish flags, and paella. There was quite a bit of sunbathing going on too.
Enjoy the photos!
Monday 12th June - Visit to Coal Clough Library
We enjoyed a lovely morning at the library today and were very lucky to keep dry on our walk there and back.
The librarian explained how we could become members, she read stories and we had the chance to explore the children's section for ourselves.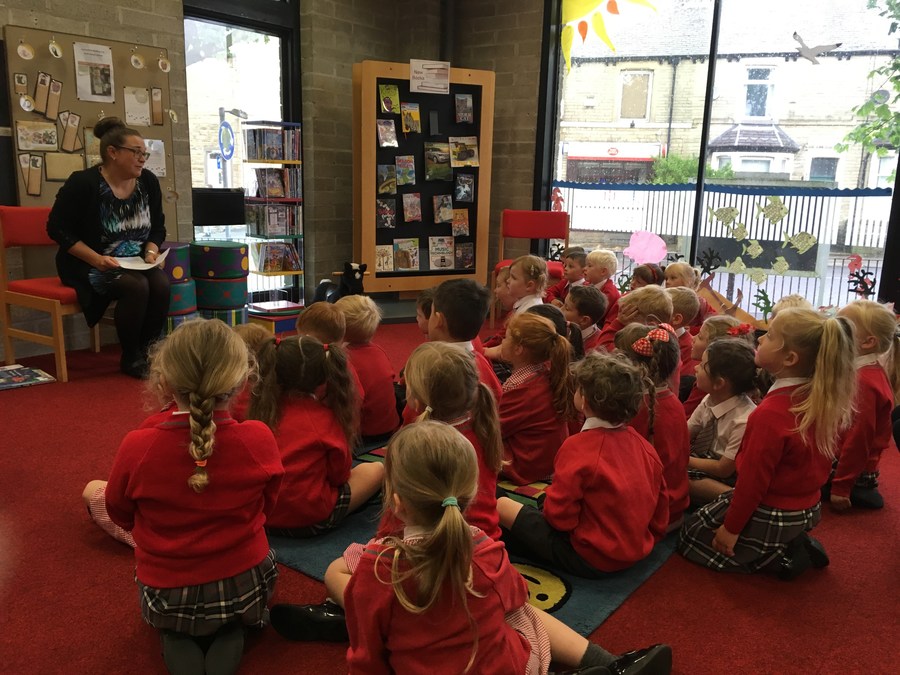 Reception's got talent.
One of our children has been in a dance competition at the weekend - she won 5 trophies and a medal. The other children were all very interested in hearing about the different types of dance there are, so much so that it led to an impromptu cheerleading session.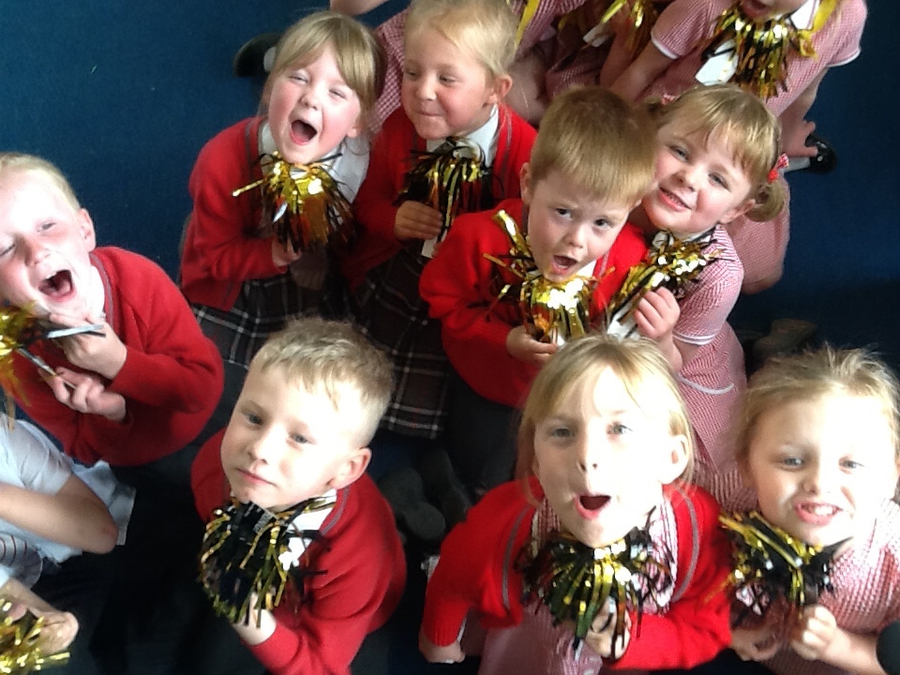 ..
Watch out ...........caterpillars about..........
We have taken delivery of 5 tiny caterpillars and are looking forward to watching them change over the coming weeks.
We'll keep you updated.
Our caterpillars have turned into cocoons!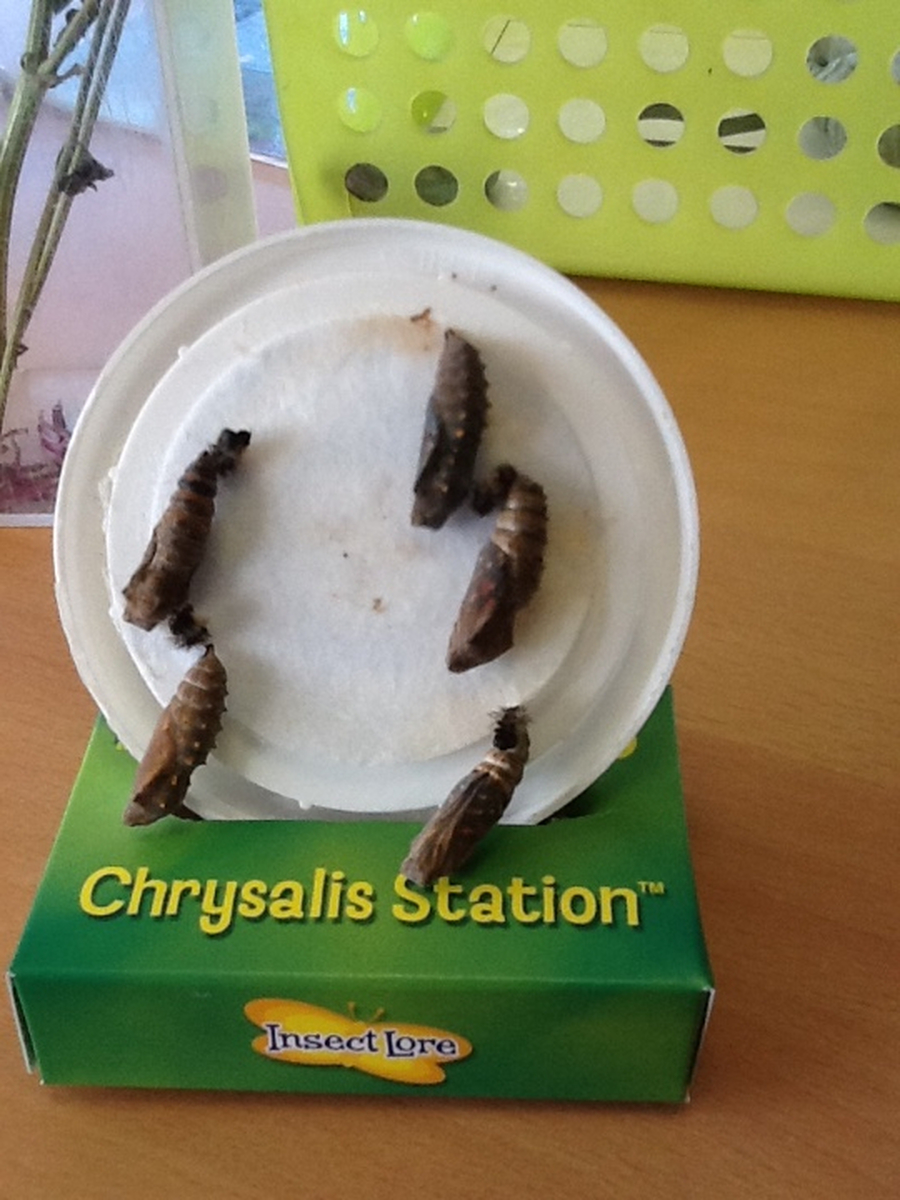 The children have enjoyed watching our tiny caterpillars grow and change over the last few weeks. This afternoon in the glorious sunshine we set them free.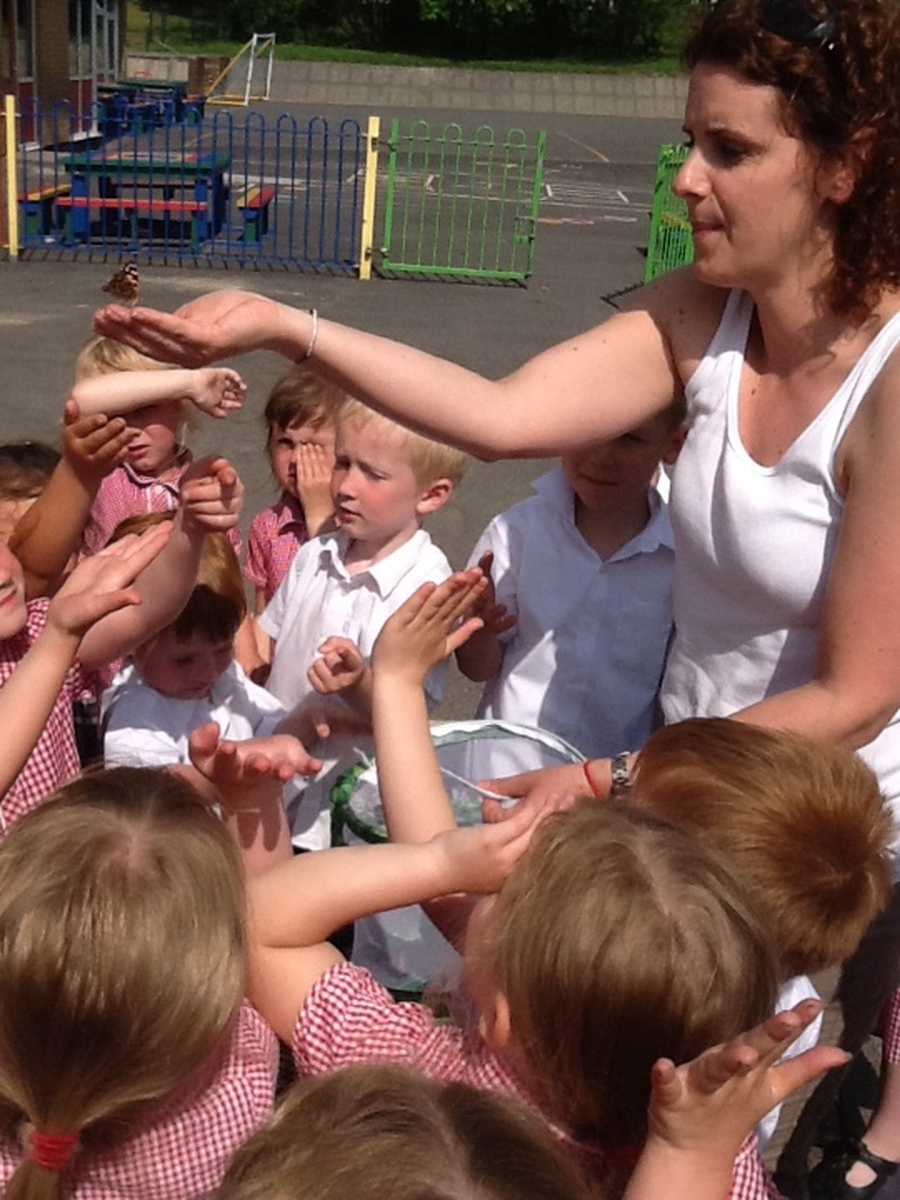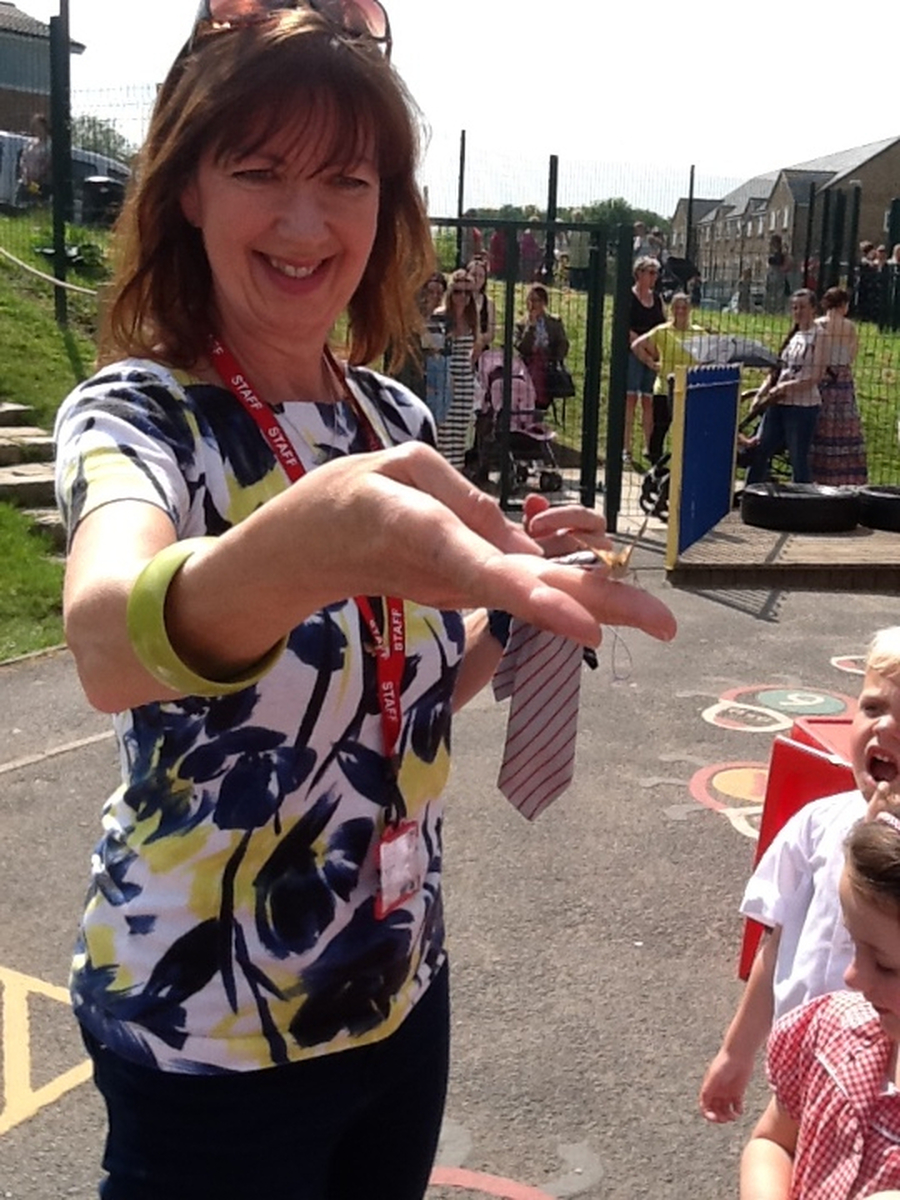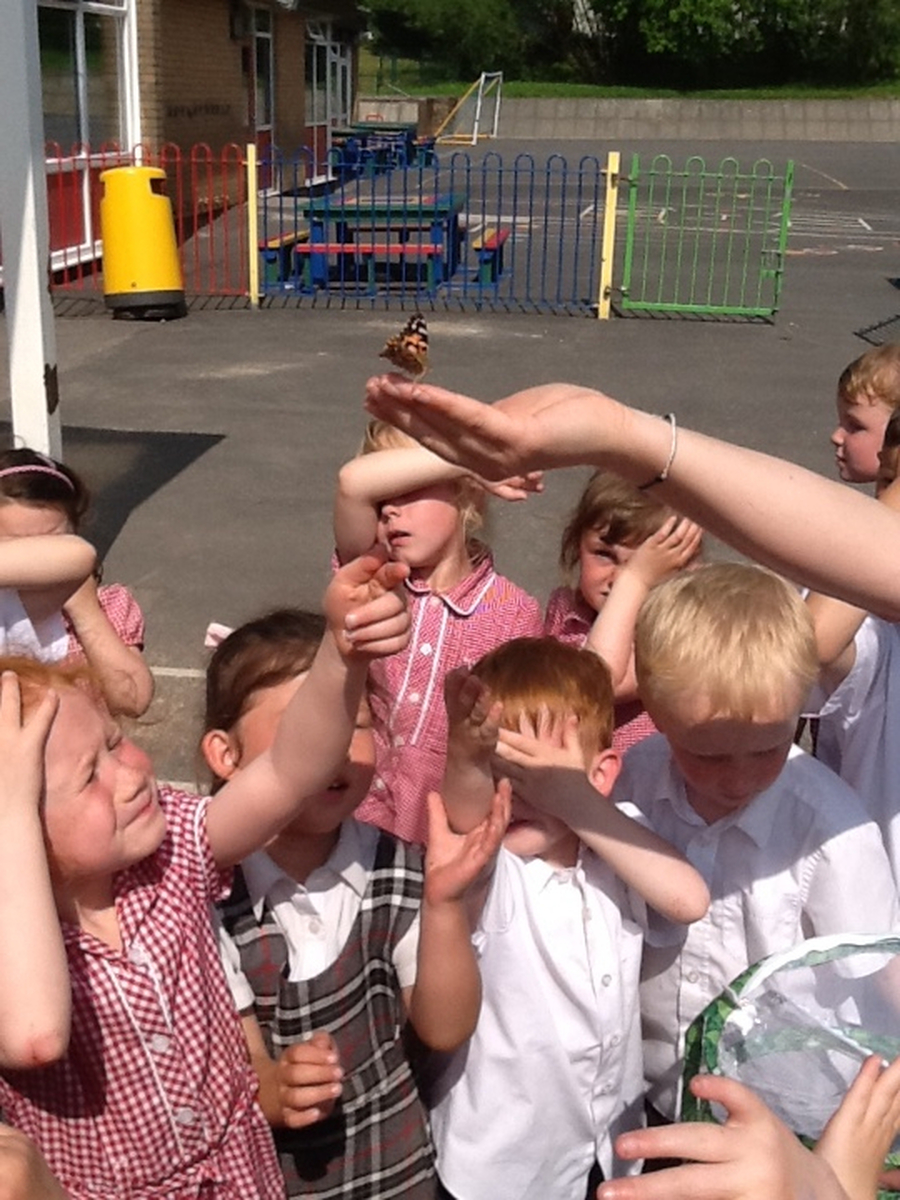 Reception Class Trip
21st April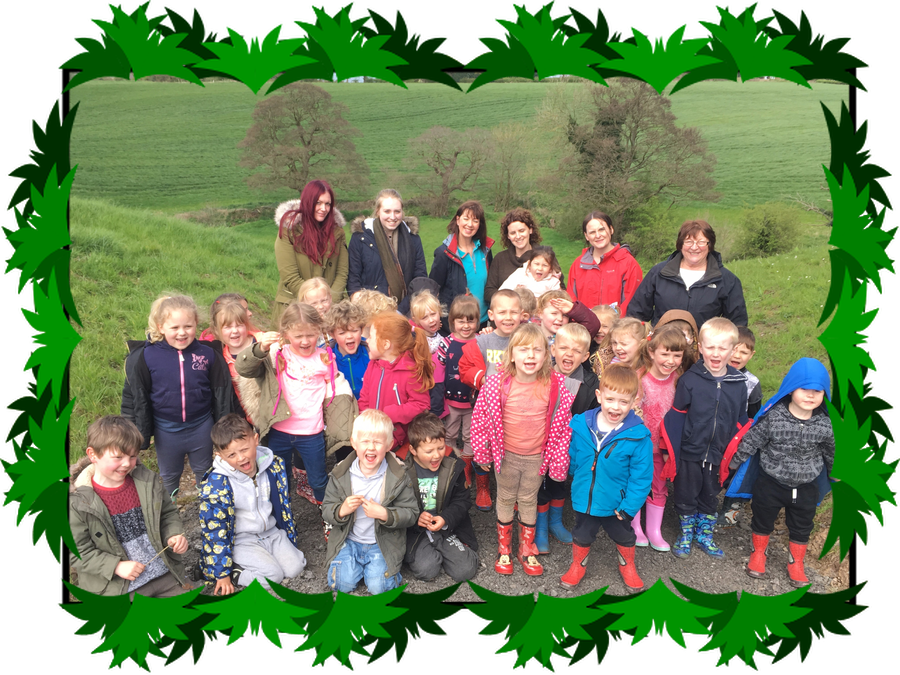 What a fantastic day we had at Bring Yer Wellies in Hoghton. The owners, Melissa and Nigel, were the perfect hosts and kept the children busy all day long.
What did we do? What DIDN'T we do?!!
Amongst other things we visited the frog pond and the pirate pond...........we learnt what plants need to keep healthy........we had a good smell of some yummy herbs............we met two horses..........we planted some lavender and lemon balm to bring home.......we learnt that worms love to eat rotting food...........we recycled our leftover packed lunches........we met a puppy...... we did some den building .......we had some races.....we raced cork boats in the stream..... and we had lots of fun with our friends and teachers!
The children were so well behaved they were a pleasure to spend the day with.
Well done children, we are so proud of you.
Sneaky Peek.....sshhhh!
Our role play area for after the Easter holidays is shaping up nicely - flowers are ordered and on the way.
Join the Easter Parade
The school council had the difficult job of judging the Easter Bonnets and decorated eggs competition - winners will be announced in Friday morning's assembly.
Reception class made an amazing effort with so many beautifully decorated hats and eggs. Well done children and thank you mums and dads too.
.
A big thank you Hannah from Zoo Lab for visiting us today with her fascinating collection of mini-beasts. We met Freddy the Golden Tree Frog from Trinidad, Tallulah the Tarantula, Stewart the Giant African Land Snail and Mildred the Giant Millipede to name but a few. The children were delighted having these creature in class and most were game for having a stroke and even holding our tiny visitors when allowed.
It was the perfect ending to the Pets topic we have enjoyed this half term.
The Good Work Gallery
The children's writing is developing nicely - to encourage them to write independently more often we have introduced a "Good Work Gallery" to the classroom. Look at our updated exhibits....coming soon.
Thank you to Sonia and Beth from Oakmount Vets who took time away from caring for the sick animals of Burnley and came to chat with Reception class.
We learnt so much! Grooming, brushing dog's teeth, ticks, worms, anaesthetics,stethoscopes, x-rays and bandages. They brought us operating masks and hats so we could be vets too.
Ducklings in Reception class!
We have been lucky enough to have eight duckling eggs in school. We have enjoyed watching them hatch and on Tuesday they visited our classroom.
Monday 13th March - Puppy Love.
Thank you to Matilda and her mum for bringing Midnight and Shelby into class this afternoon. Beautiful cockapoo puppies who were only 7 weeks old.
We were all in love!
Bonnie comes to school.
Mrs Rowan brought her dog Bonnie into school.
Bonnie did tricks for us and was such a good girl.
Bonnie visits Reception Class
Rat Day! Cheddar and Stilton visit Reception Class.
Thank you Mrs Madden for bringing in your pet rats!
Cheddar & Stilton spend the day with Reception
We are enjoying taking care of the sick animals we have in our vets surgery.
Reception Role Play 'Vets Surgery'
Reception Class visit to Christ the King Church
Reception visit Church
Tots on Tyres Week (30th Jan - 2nd Feb)
Tots on Tyres
Our Class Assembly - Tuesday 24th January
"The Rainbow People"
Rainbow People Assembly
Ahoy there! Our role play Pirate Ship.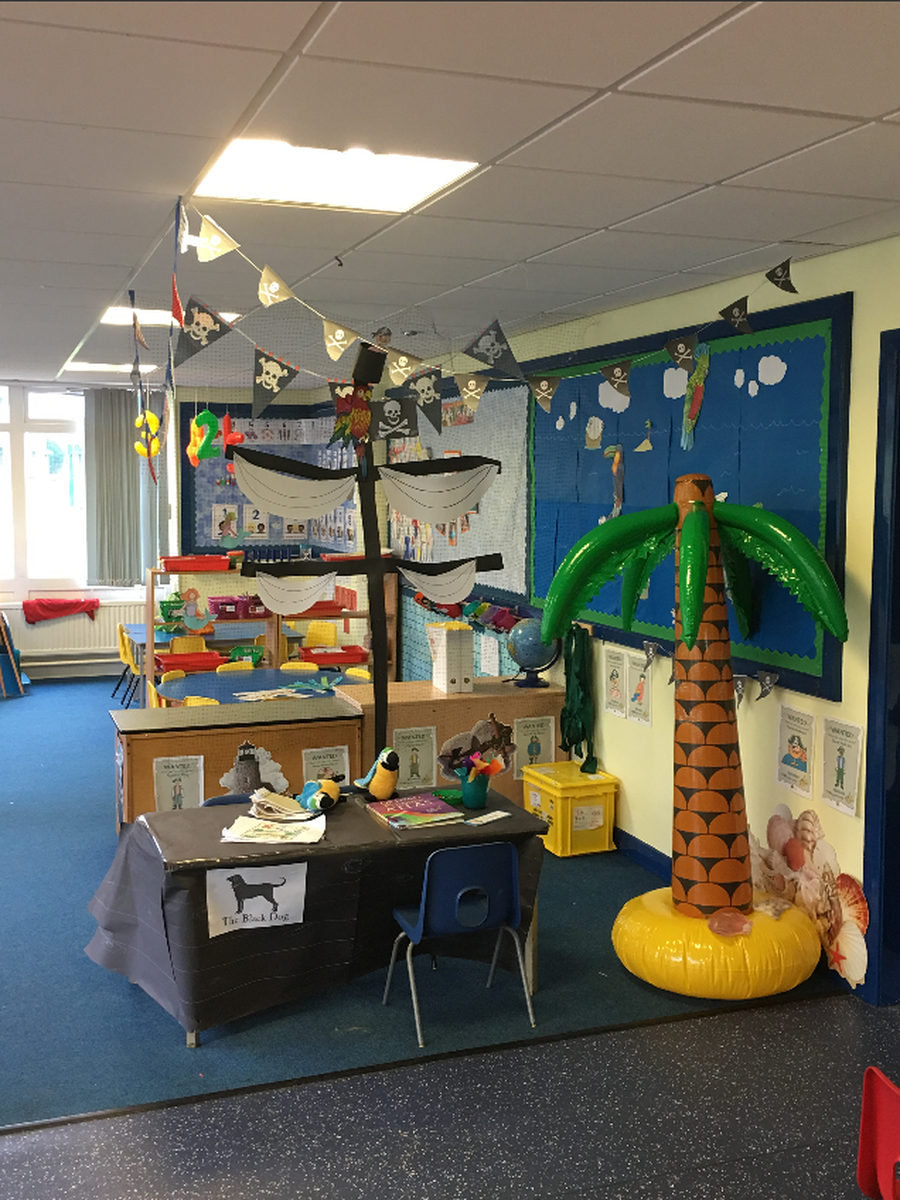 We have played in a castle too.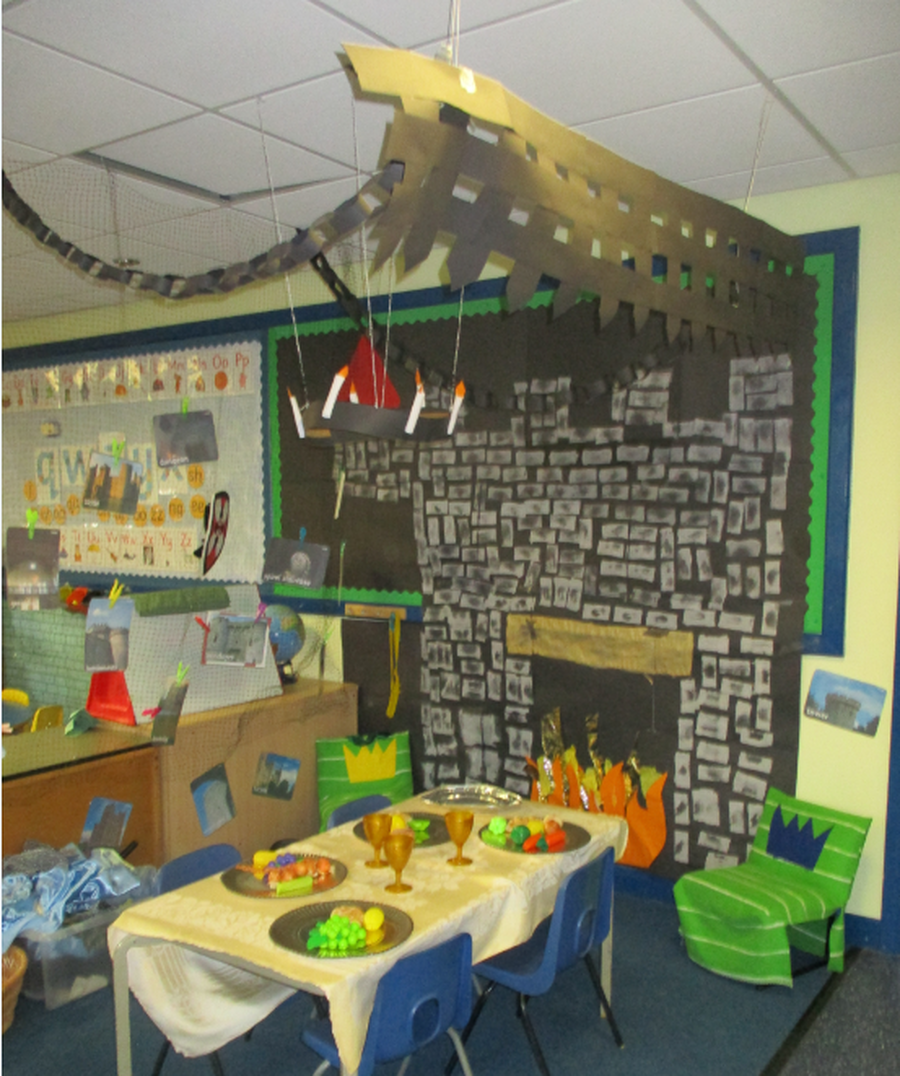 The Stable - Our Christmas role play
..........watch where you step!