Art

Christ the King are working towards Artsmark Award.
Arts News - 20th May 2016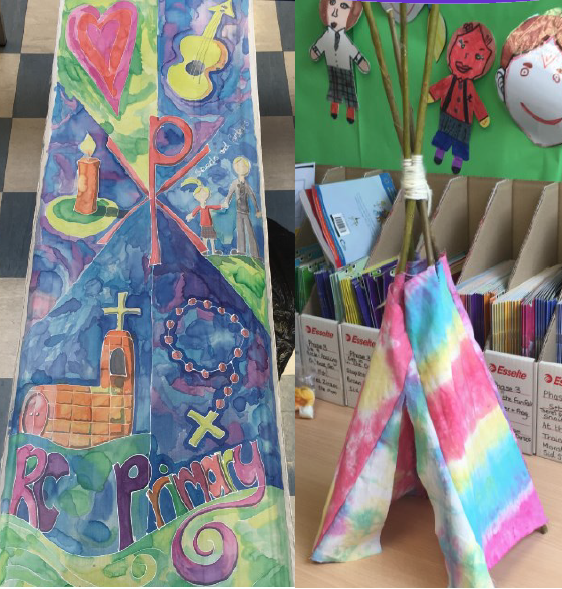 As part of our Retro Week, we were very lucky to work with local artist Ursula Hurst of Art Daze. The children in our Arts Council, led by Mrs Entwistle, had come up with ideas and images which they felt best represented Christ the King School. Ursula took these ideas and worked with groups of children from KS2 to make two beautiful silk panels. The children were taught silk painting techniques and used these skills to produce a stunning display for our reception area. Ursula also worked with groups of children from KS1. They were taught tie dye techniques and their work was used to construct a very impressive tepee. This will be used as part of a Key Stage 1 reading area.