Please find links below to all our learning letters for the academic year 2021-2022. These contain important information on topics we are covering in class and PE days.
Autumn 2
Spring 2
Summer 2
Summer 2
KIRF'S (KEY INSTANT RECALL FACTS)
KIRF's are designed to support the development of the mental skills that underpin much of the maths work we complete in school. They are particularly useful when calculating, be it adding, subtracting, multiplying or dividing.
Autumn 2
Spring 1
Spring 2
Summer 1
Summer 2
Hello Parents/Carers and Children!
Now your child is starting their school journey we would like to give you a little information about life in the Reception Class. The class teacher is Mrs Crosbie and I am supported by Mrs Rowan, Mrs Sudall and Mrs Windle. We are looking forward to teaching your child and working in partnership with you to support your child's learning.
Themes
Throughout the year we will plan activities based on themes. For example, some of last year's themes were; Pirates, Knights, Castles and Vets and Pets. In addition to this, we will plan activities based on the children's interests to optimise their learning across all areas of the curriculum.
Religious Education
This term we will be studying the three themes of Domestic Church (Family), Baptism and Confirmation (Belonging) and Advent and Christmas (Loving). Each class will approach the themes through different topics. The children will also spend a week studying Judaism.
Please click here for further information.
PE
Your child will have lots of opportunities for physical play in our outdoor area. We also have timetabled PE sessions and Receptions PE day will be Wednesday. Children will need a full PE kit in school at all times please see attached letter
Labels
Please remember to label ALL your child's school uniform, shoes, water bottles and PE kit. I am sure you can appreciate the problems we face when the children take off their jumpers/cardigans at the same time!
Milk and Fruit Time
We are fortunate to belong to the National Fruit Scheme which provides free fruit and vegetables for our infant children. The children enjoy this snack and a drink of milk in the morning. If your child does not like the fruit provided by the school they are encouraged to bring in their own fruit from home. If you have not signed up for your child to have milk you can do so here. Milk is free until they turn 5. When they turn 5 milk is chargeable. The cost is approximately £7 per half term. If you are eligible for Pupil Premium/FSM school will pay for your child's milk.
Allergies
We do have a number of children in school with severe nut allergies. People who suffer from nut allergies can develop a severe, potentially life-threatening reaction. If someone has a nut allergy it is not just eating nuts that can cause a severe reaction, just being touched on the skin or smelling the breath of someone who has had nuts or a product containing nuts can trigger anaphylactic shock (which can cause breathing and swallowing difficulties). Therefore, we cannot have nuts in school in any form – we are a nut-free school. Please could we ask all parents/carers to check that there are no nuts or food with traces of nuts in school lunch boxes.
For example
Peanut butter sandwiches

Granola bars

Cereal bars

Cakes and biscuits containing nuts
This list is not exhaustive, so please check the packaging of products closely. If you would like to check products with the school, please do not hesitate to contact the school to make an appointment. We appreciate your support in keeping all of our children safe.
Water
Water bottles (with sports caps), labelled with your child's name are encouraged in school. These can be brought to school each day and the children have access to them throughout the day.
Home Time Routine
The Reception Class children will leave school via the door in the Reception Classroom. We ask that parents stand in the Reception Class outside area at home time. To ensure the safety of the children we will send them out to their parents/guardians one at a time when we have seen that their parent/guardian is on the yard ready to collect them. This can take a little bit of time, so please be patient with us.
Tots on Tyres
This week, the children will get a chance to practice their riding skills. We will share some photographs every day. The children started off really well showing great enthusiasm and perseverance. Well done everyone!
Day 1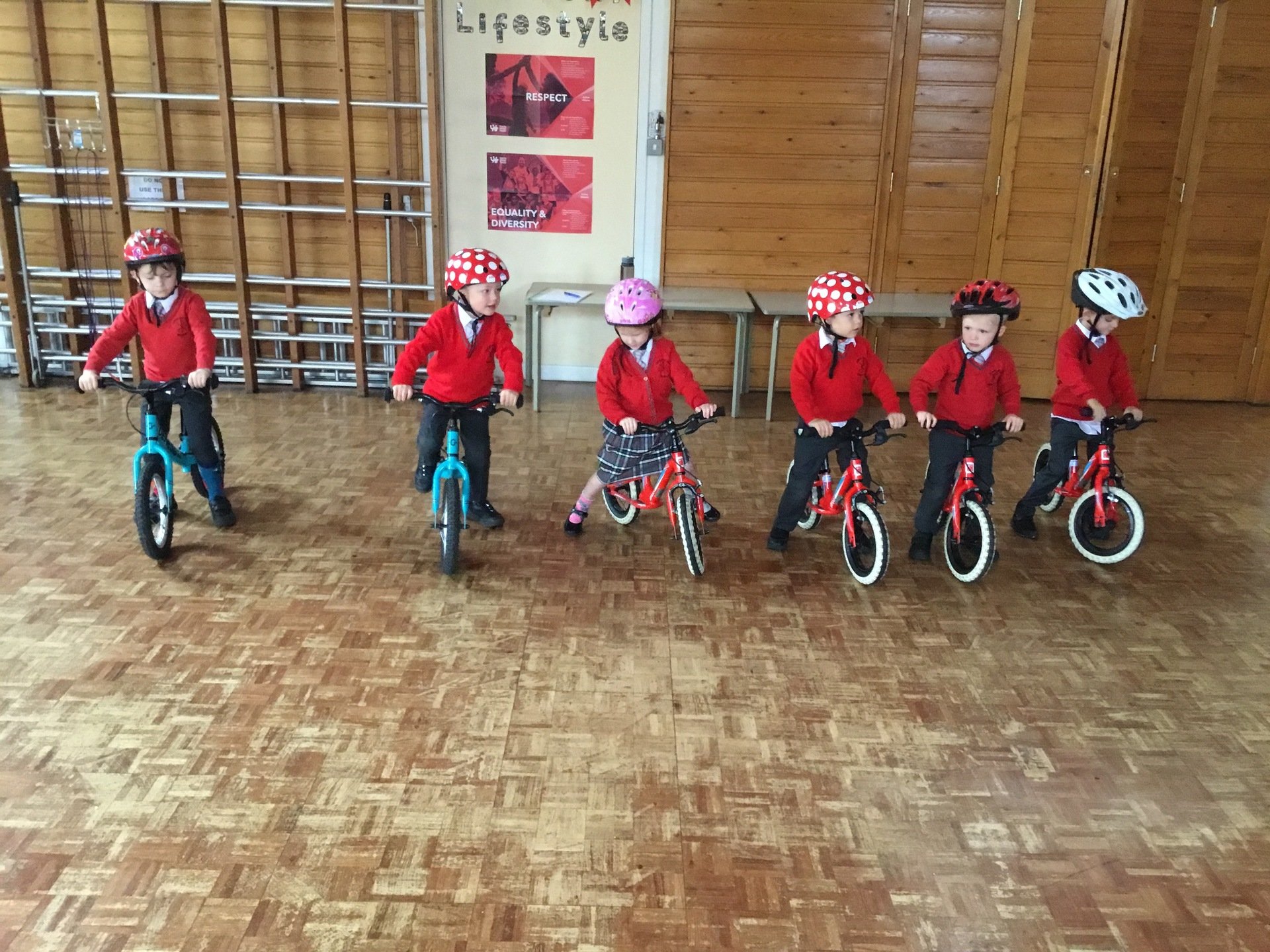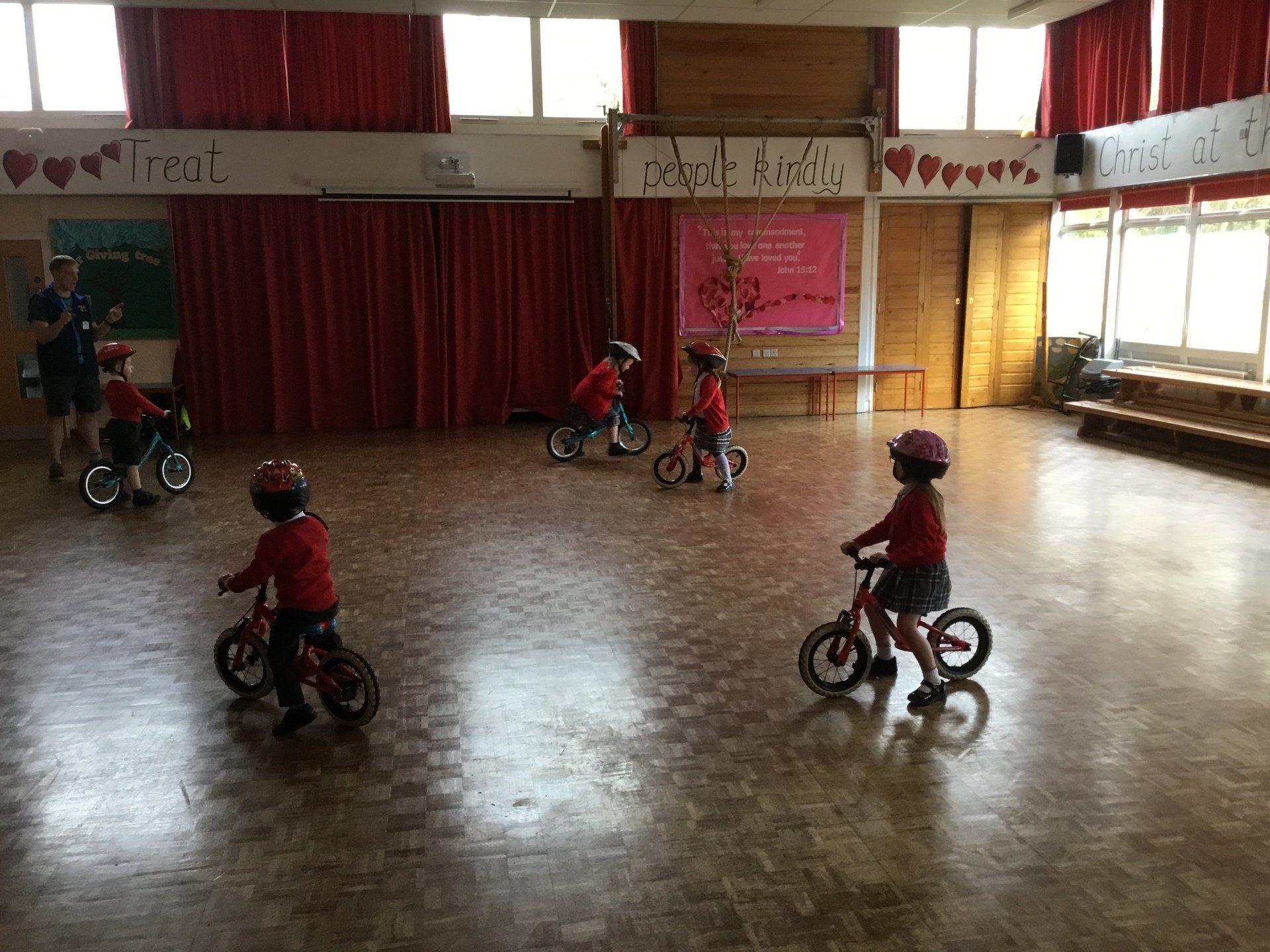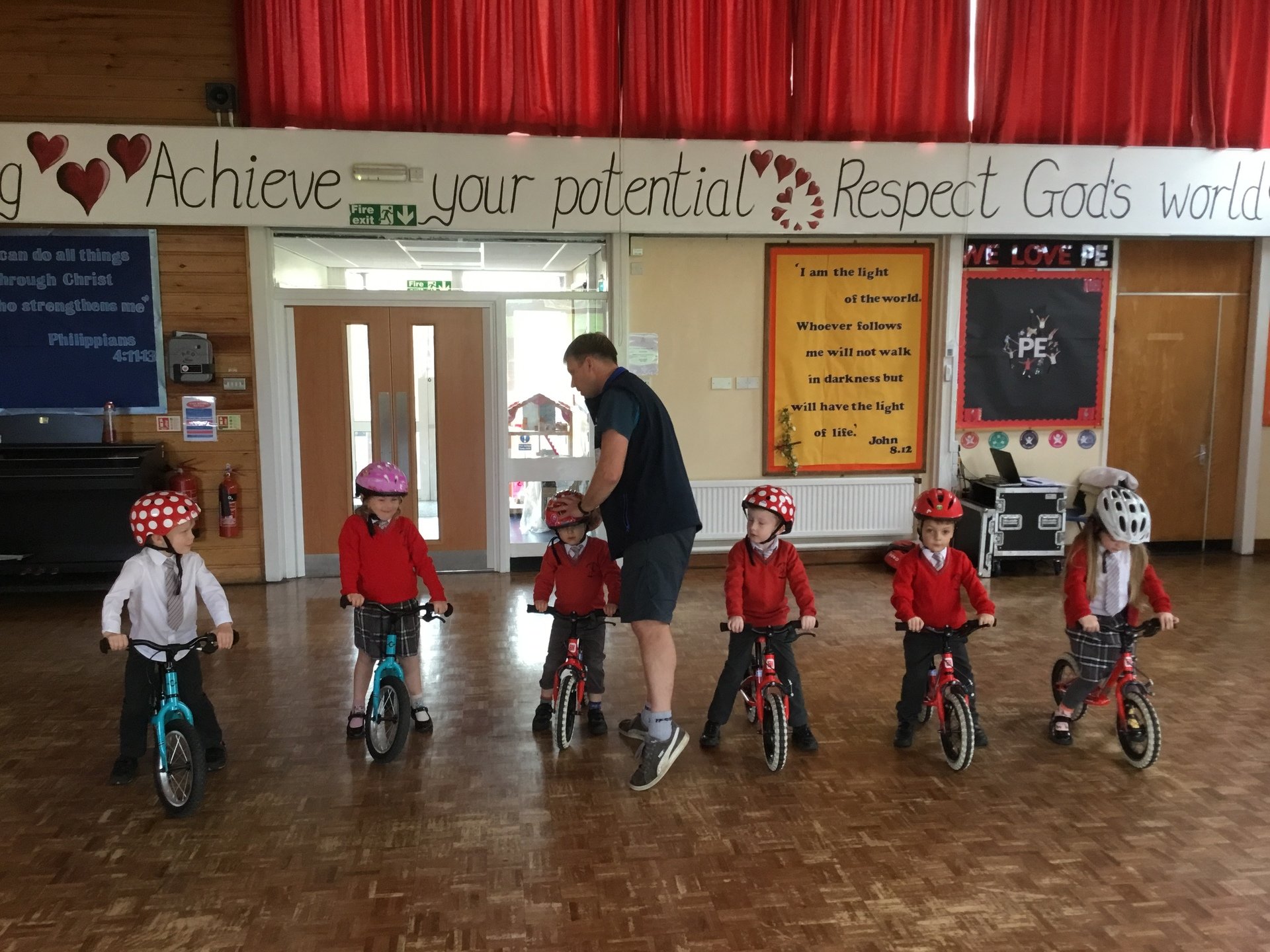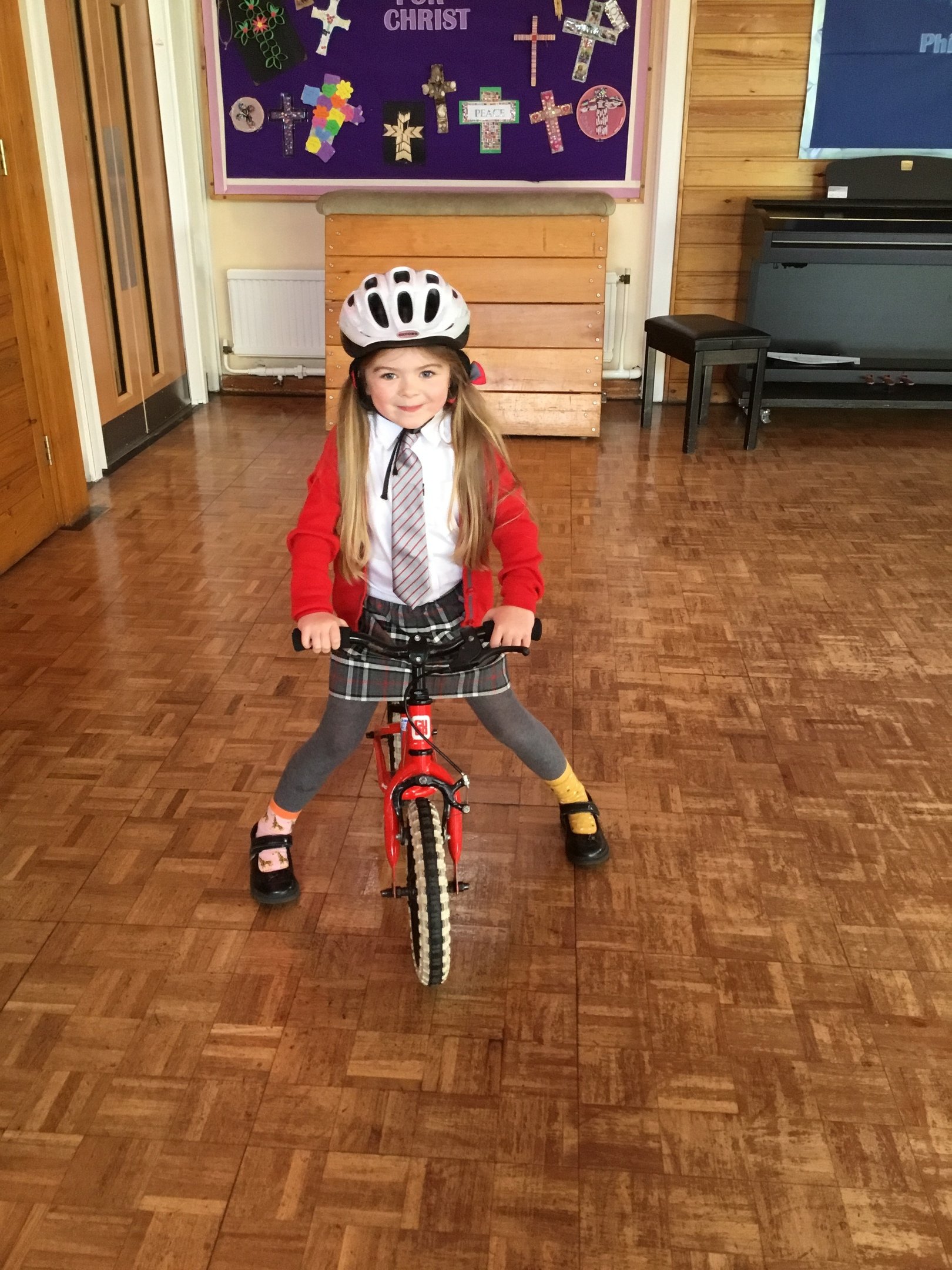 Here are some more pictures from this week. The instructor was overwhelmed by the children's confidence and said they were an absolute pleasure to be around.... Well done Reception.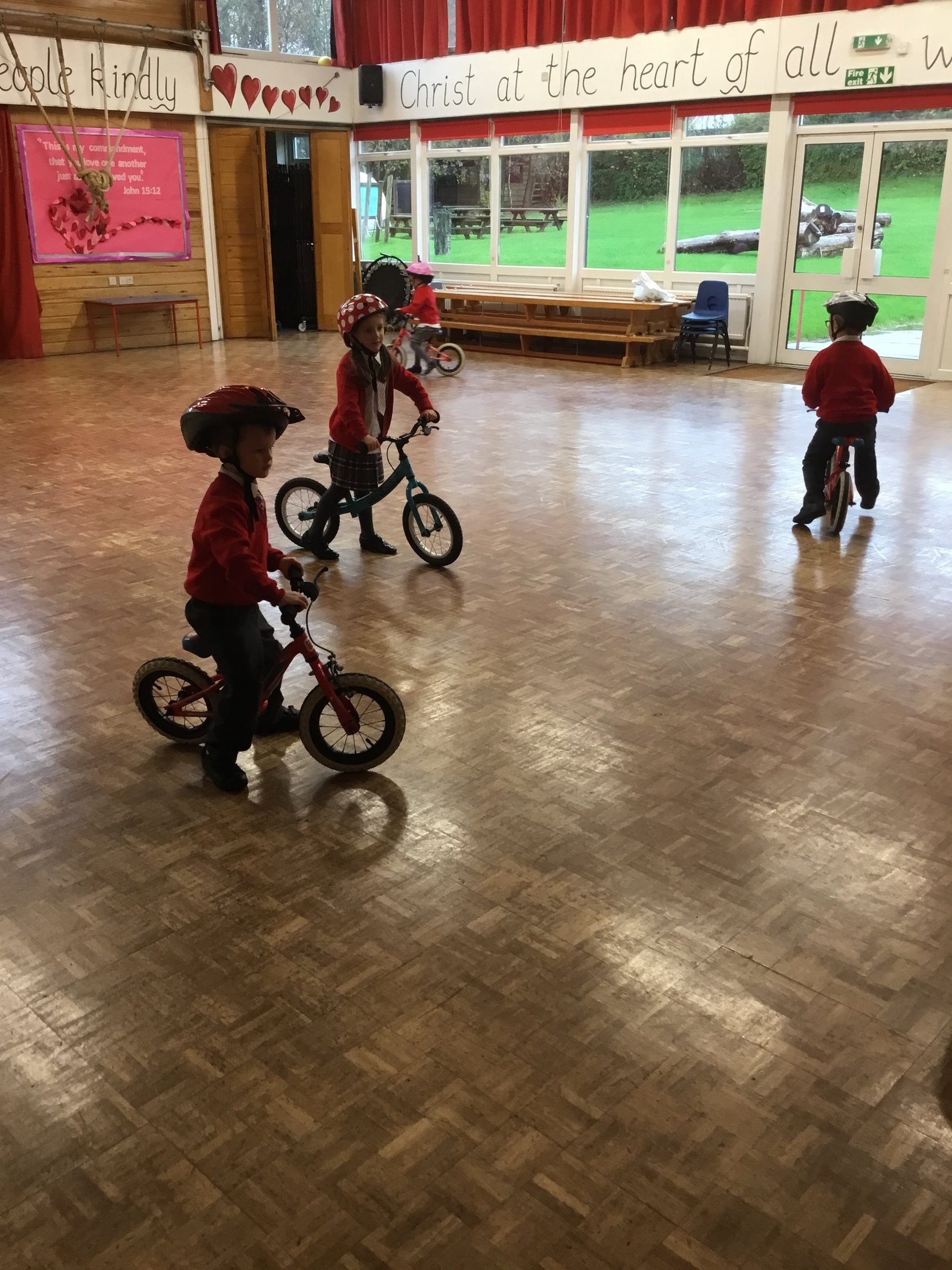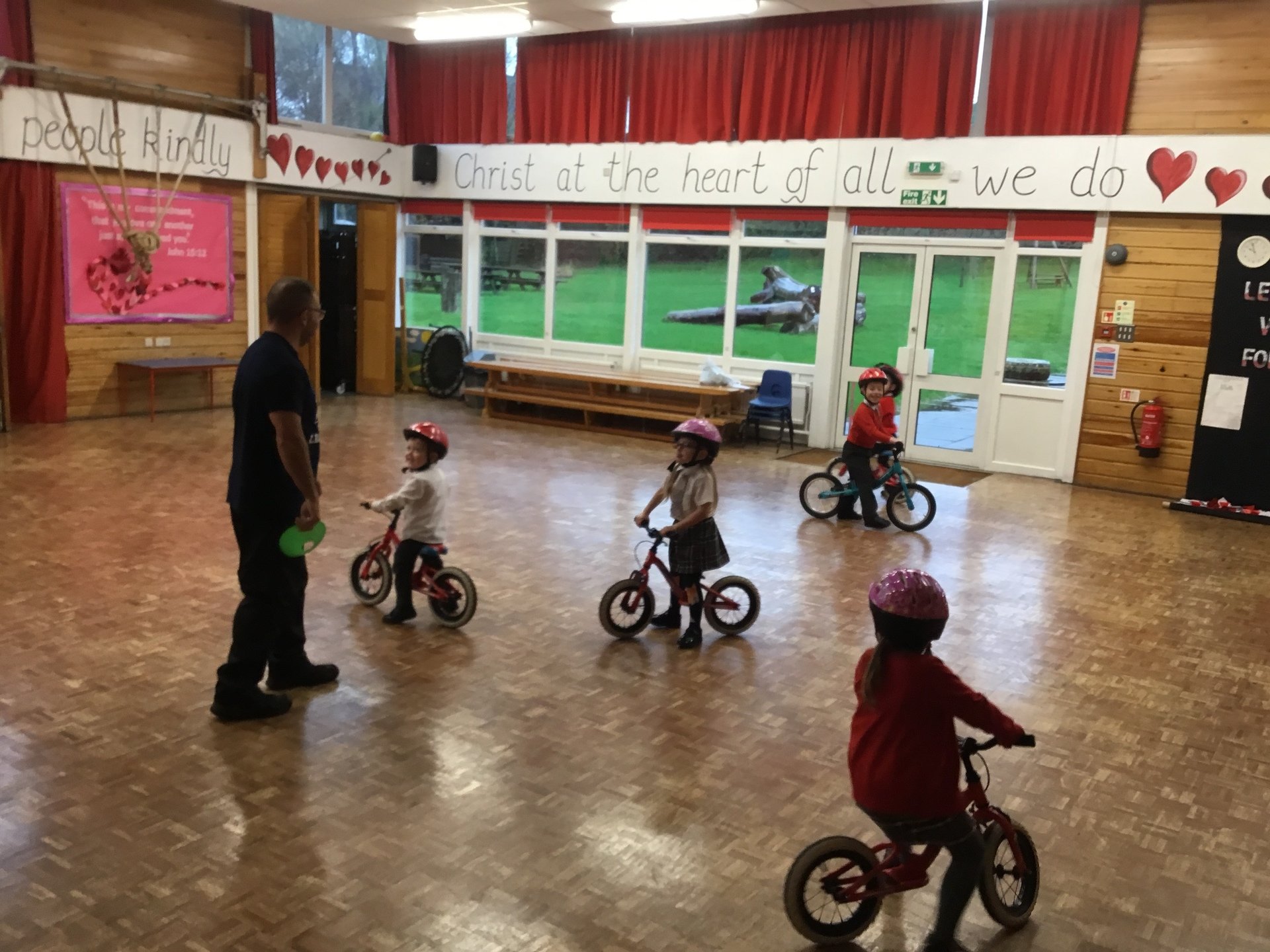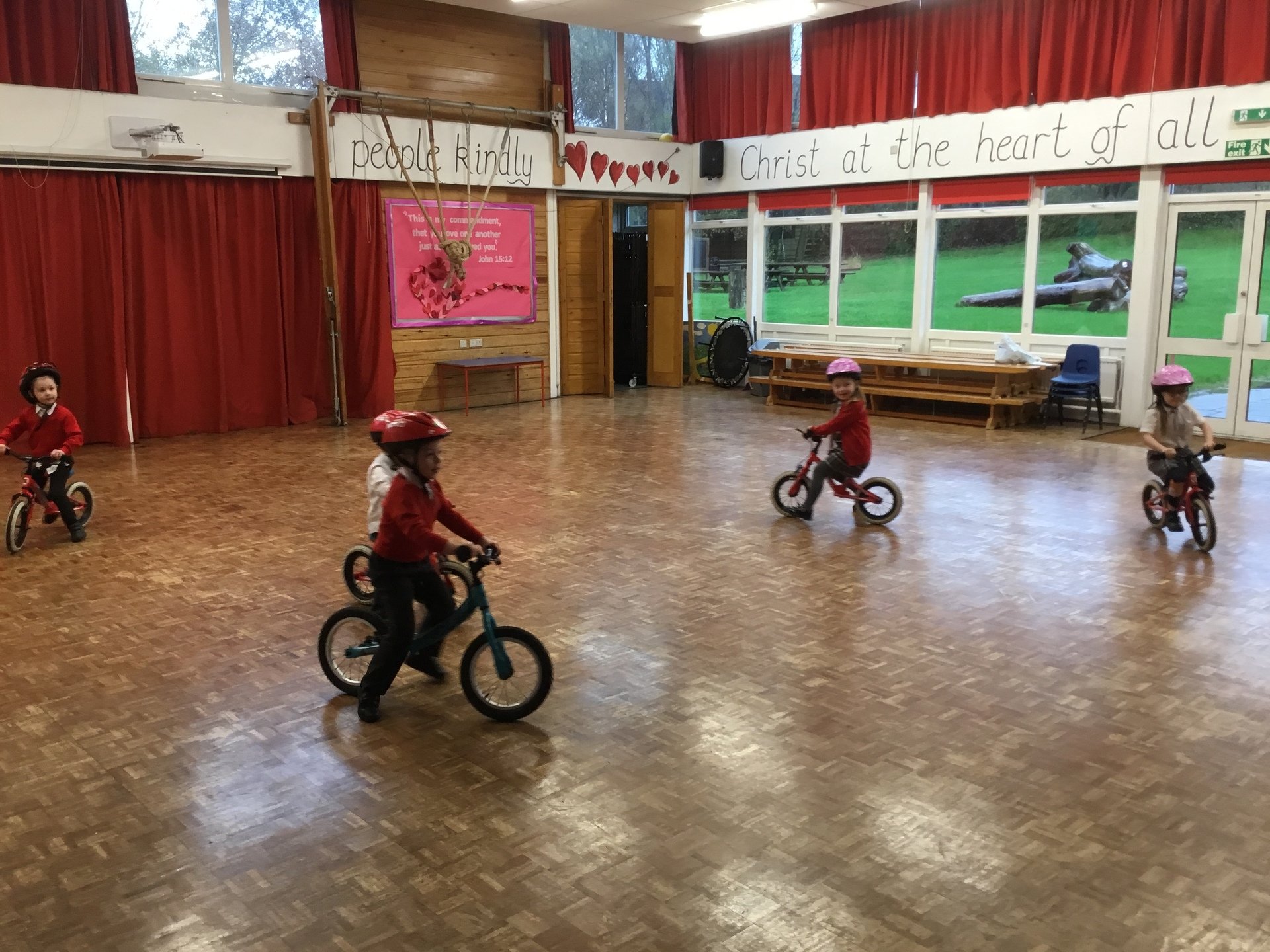 Silly Billy
This week we have read a story called 'Silly Billy'.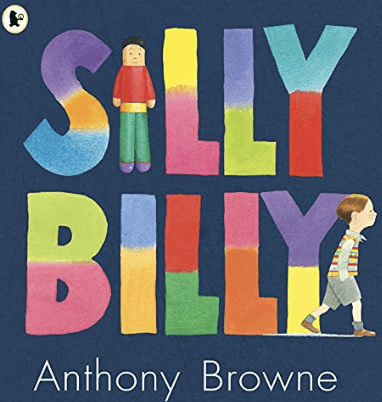 Billy was a young man who worried too much about silly things. After Billy's grandmother gave him some "worry dolls" to talk to, he felt much better.
Everybody got to make their own worry doll to keep at home.
We talked about telling any worries we may have with our Mums, Dads, teachers and friends.
Check out our Worry Dolls below…
Our First Week in School!
Our first week has gone by in a flash, it has been lovely spending time with our new class and getting to know the children better.
It's official ...... we are in for a great year together.
Here are some photographs of our first week and some of the things we got up to.
I try to update our class page as often as I can, so please have a look regularly for all of our news.
Mrs Crosbie
We have had a bumper crop of apples from our trees over the summer. Reception class helped to pick them and wash them so that anyone who wanted one of their five a day could take one home!