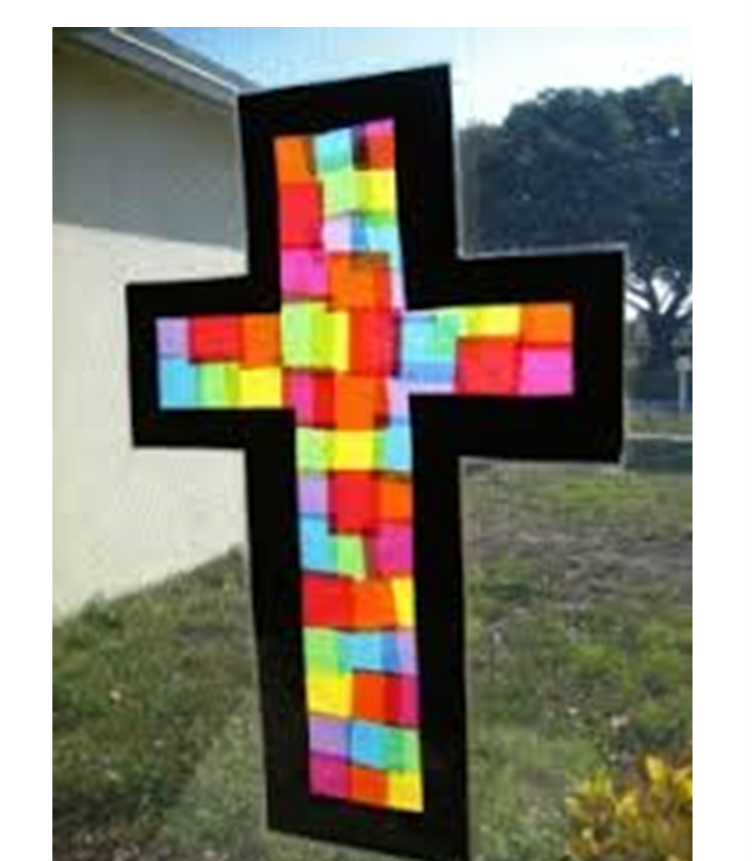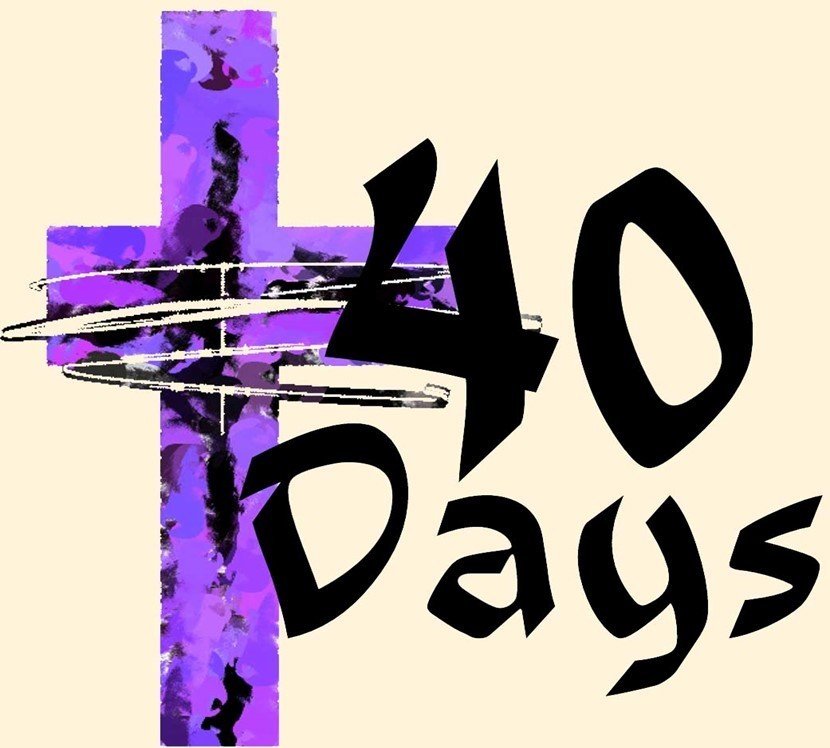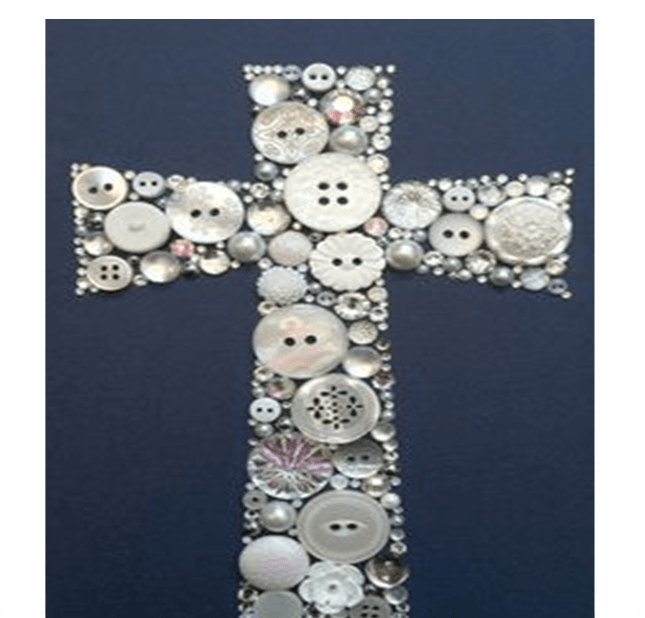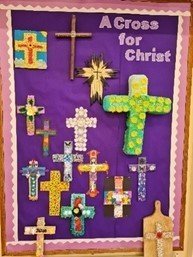 The Lent 'Cross for Christ' challenge is back again this year. Last year, the children excelled themselves and we had some amazing entries which are still displayed in the school hall - see the photograph above. The completed crosses will need to be in school to be judged by Wednesday 30th March and the winners revealed (3 in each class) on the last day of term (1st April). Mrs Balko our Chair of governors will judge these.
We would like children to be creative, to be adventurous, and decorate their own cross at home – past entries have been truly amazing and made from shells, grass, and even twigs. Your cross can be made out of anything.
Crosses need to be no bigger than a piece of A4 paper so these can go on display around school. There are some ideas above but you can find others on websites such as https://uk.pinterest.com/explore/cross-crafts/ OR Google – craft crosses for kids (Google images)
Easter Garden competition
Last year the children really enjoyed making their own Easter gardens and we had some fabulous entries. Making these can be something that the whole family can get involved in. There will be 1st, 2nd and 3rd prizes in each year group. Entries need to be in school by Wednesday 30th March. These will be judged by the school council.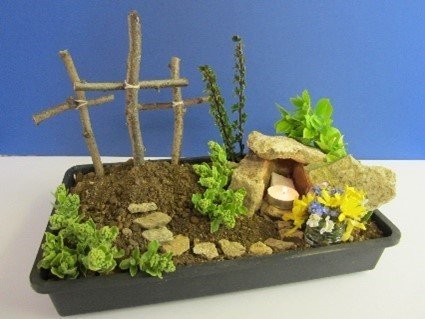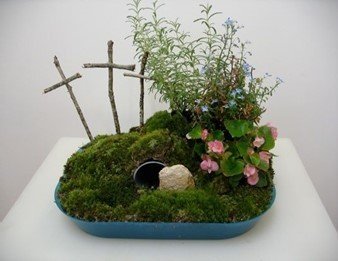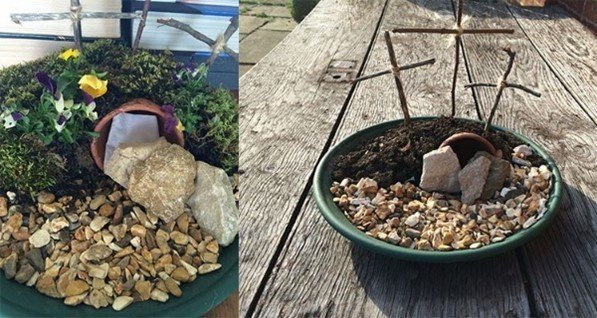 Lenten calendar
Also during Lent, we will be focusing on showing kindness by completing a 'good deeds' calendar. Each child will be given a '40 crosses' calendar to be completed at home and in school. Throughout Lent, children will show their love for Jesus by completing a 'good deed' each day. Once completed children should colour the cross in either green, purple, red or yellow depending on their good deed. These should be returned to school on Thursday 31st March. We will also send home a 'Walk with me' calendar for Lent and a Lent activity book will be sent home for children in Year 2 to Year 6.
Charity work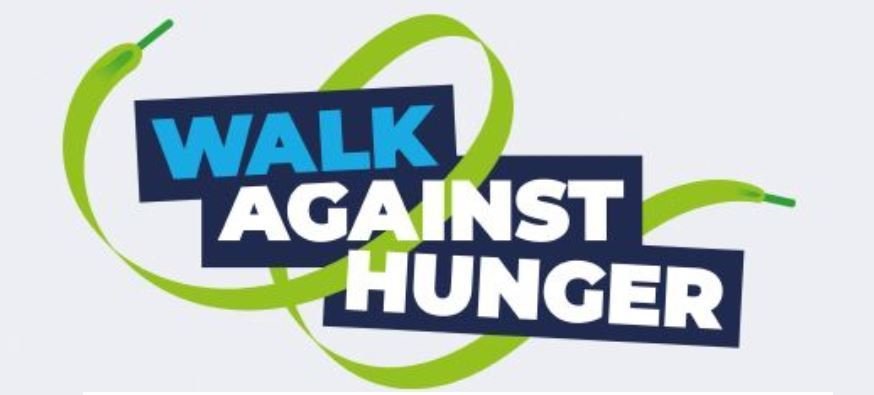 This year we will raise money for CAFOD and Caritas during Lent.
CAFOD's theme this year is 'Walk against hunger'. Each class will try to walk as many miles as they can in the next 40 days. Sponsor forms will be sent home, and all proceeds will go to CAFOD.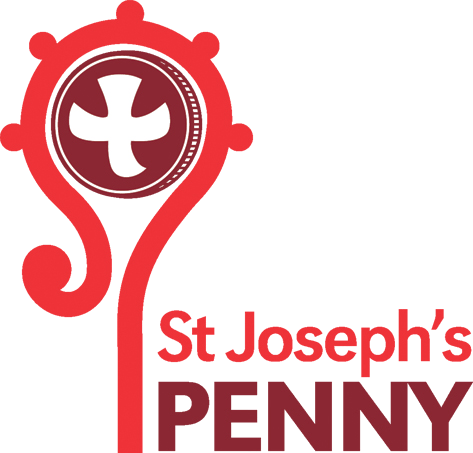 St Joseph's penny - Not everyone has the things they need to make a happy home, but Caritas, through the St Joseph's Penny Appeal, reaches out to those vulnerable children and families in our communities. Caritas offers support in lots of different ways – from food parcels to counselling sessions, from Christmas presents to giving young mums and their babies somewhere safe to live; Caritas means something different to everyone they help
This year, each class will have a large class jar to collect as many pennies as they can. All children will be given a plastic bank bag to collect as many pennies as possible for their class jar.
We cannot wait to see the children's completed work at the end of this half term.