PE & CTK SPORT- LATEST NEWS
Monday 13th March 2023
GIRLS' BIGGEST FOOTBALL SESSION
A huge thank you and well done to all the girls who took part, across the country, in the GBFS 23 last week. CTK joined St Augustine's, Holy Trinity and Padiham Green in a KS2 friendly tournament, which saw over 50 girls playing some enthralling games in front of lots of keen spectators. The atmosphere was buzzing! Two squads from CTK travelled over and both teams performed impressively, notching 5 wins out of the 6 total games played. We were delighted to then join the other girls in one team photo in celebration at the end of the fantastic afternoon. A special thanks to our fellow schools who took part and to Mr O'Brien for organising the event.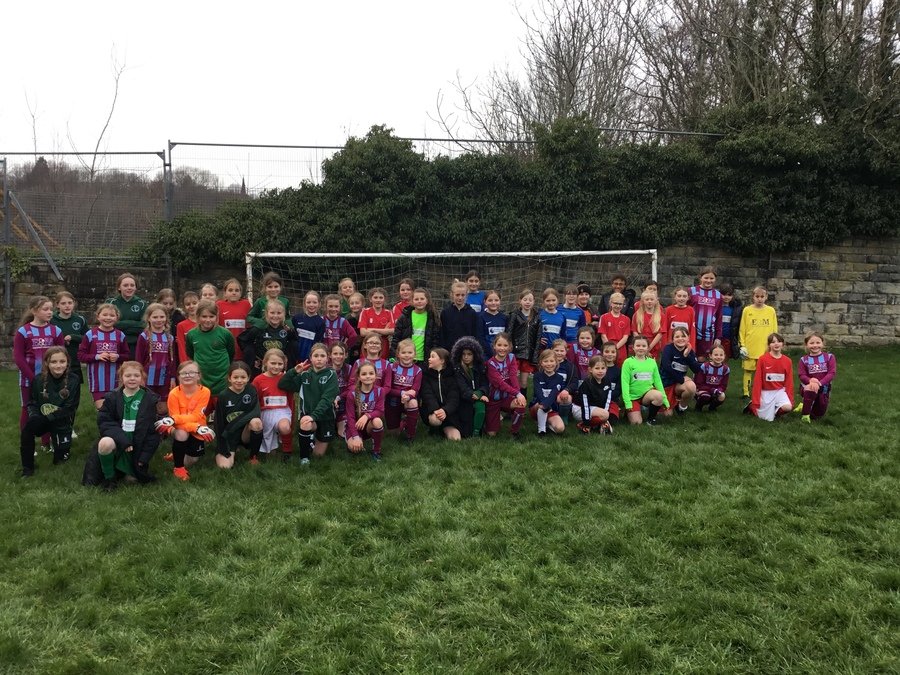 Monday 6th March 2023
FRIENDS UNVEIL NEW SPORTS KIT!
Our special thanks go to the Friends of CTK who recently supplied school with a brand new sports kit. The KS2 girls' football team proudly wore the new kit for the first time this week as they played in two friendly warm up games at Hameldon this week. The girls who featured looked very smart in the all-red design, as they faced up against Padiham Green and Holy Trinity. The school would welcome a shirt sponsor who would also arrange for the kits to be printed up. Please let the office or Mr Ashworth know if you would like to discuss this. l.ashworth@king-pri.lancs.sch.uk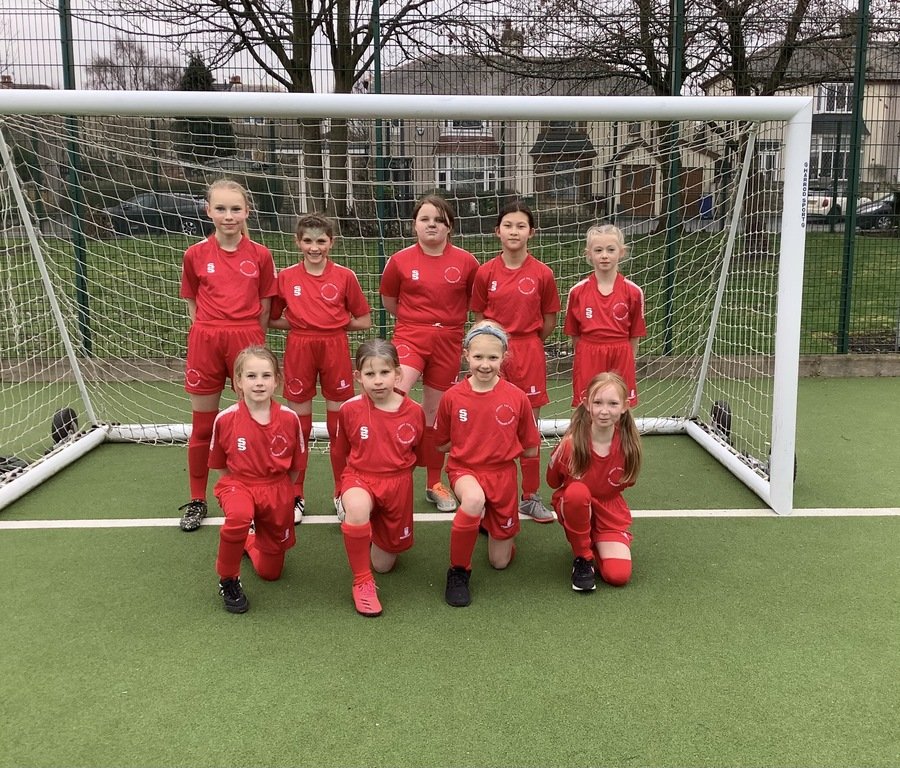 Friday 27th January 2023
HARTLEY CUP: CTK WIN IN GROUP STAGE
A fantastic performance in the Hartley Cup group stage at Hameldon on Thursday saw CTK secure a 4-1 victory over St Leonard's. A new formation was rolled out and players were asked to perform in different roles, which they executed superbly. The forward play and intricate passing enabled the reds to create plenty of chances in front of goal, but some heroic defending and sublime goalkeeping from the opposition limited the first half tally. Rafferty gets a special mention for scoring all four of the goals, in an exemplary performance across the midfield. On to the next big game versus St mary's. Well done to all the players!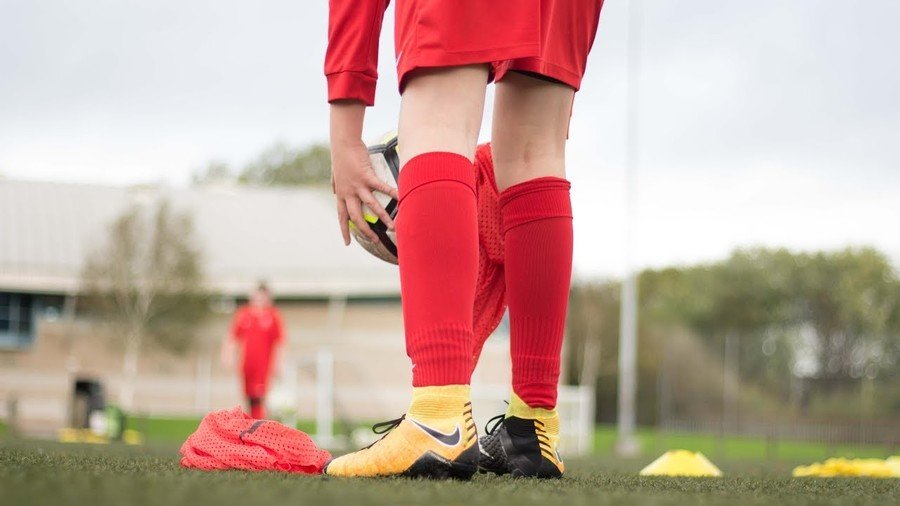 Friday 27th January 2023
IMPRESSIVE INDOOR ATHLETICS!
This week our CTK Athletes from year 5&6 were in action as part of the SSP Indoor Athletics competition at Blessed Trinity's Spirit Of Sport Centre. Our children took part in a range of field and indoor track events, such as team relays, sprint races and Javelin throwing. We were high on the charts for our throwing events and the sprinters achieved some impressive times, with the boys winning two of their heats. A huge congratulations to our badge winners Alex & Isla. The whole team were fantastic on the night - well done everybody!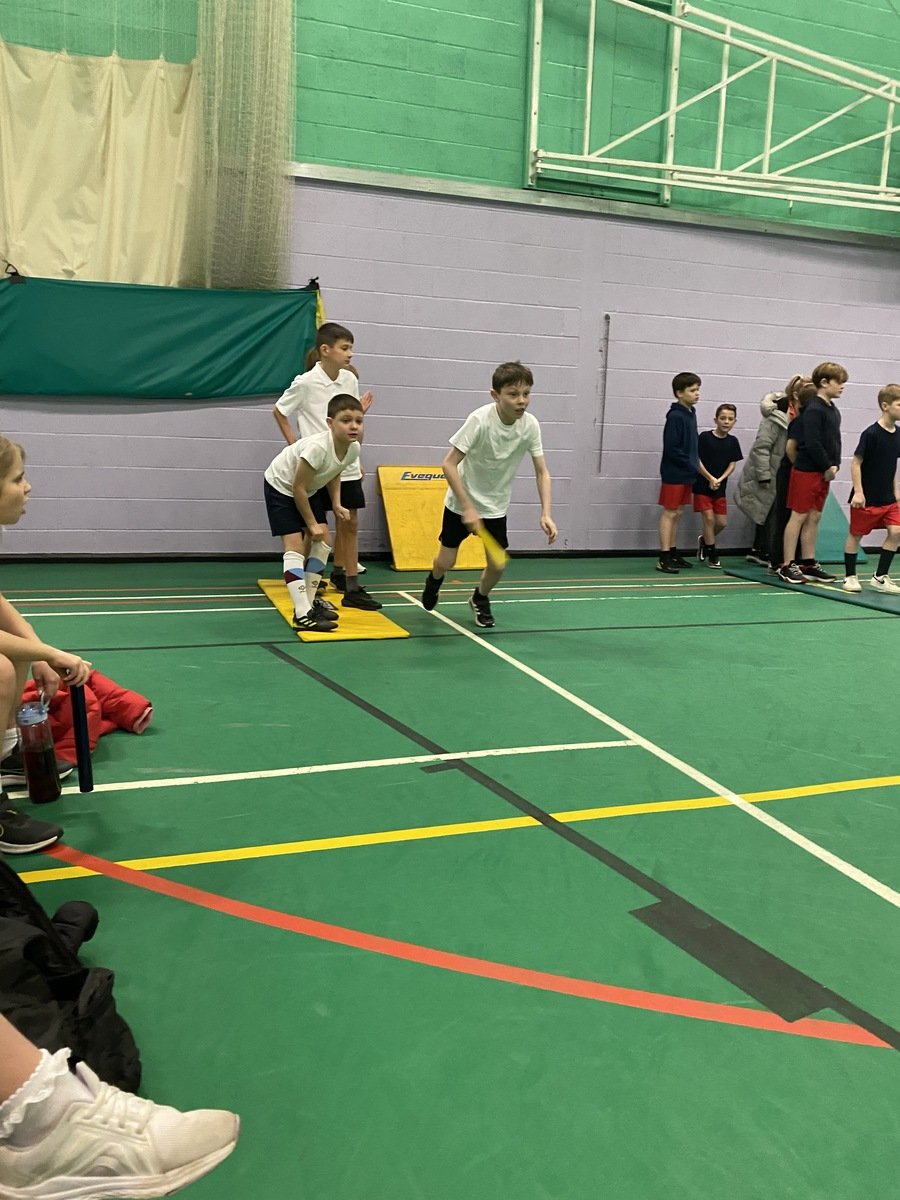 Monday 20th November 2022
YEAR 4 GYMNASTICS FESTIVAL!
This week our brilliant year 4 gymnasts went along to the BEST Centre in Burnley to take part in a wonderful afternoon of gymnastics activities. The children had an amazing time swinging, balancing and navigating their way around exciting apparatus. The children practiced their floor skills, vaulting and rolling skills, before leaping up onto the high ropes, trapeze and balance beams. The foam pit was a particular hit with the children. Well done all!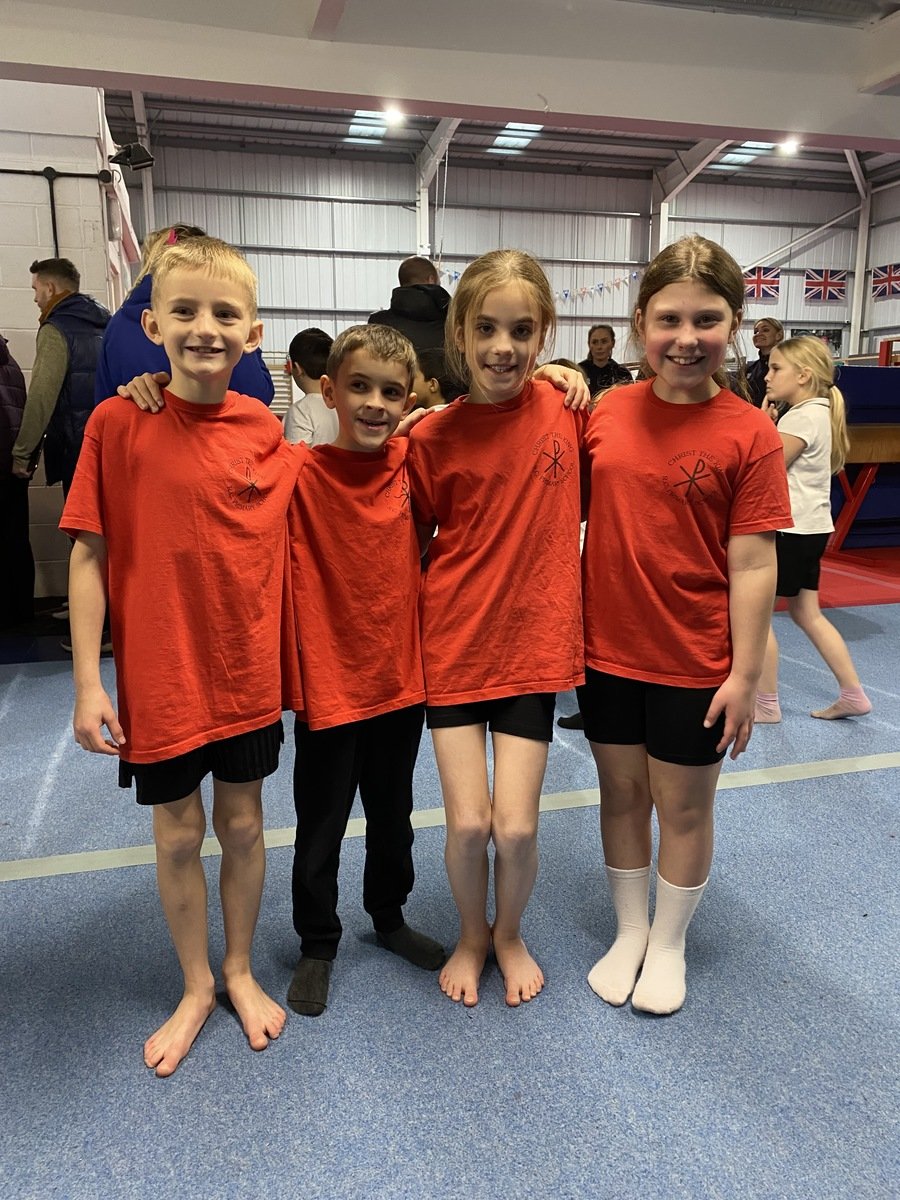 Monday 20th November 2022
LSFA GIRLS FOOTBALL: REPORT
A huge well done to our KS2 girls who took part in the LSFA football tournament on Friday at Burnley College. The girls worked tirelessly for the cause and played some wonderful football, picking up two wins during the afternoon. The girls had a team shape which they stuck to and rotated well when asked to play in different positions, which meant our success can be managed by how much learning took place. Our character value was bravery and well done to our school games badge winner. We are very proud of the whole team!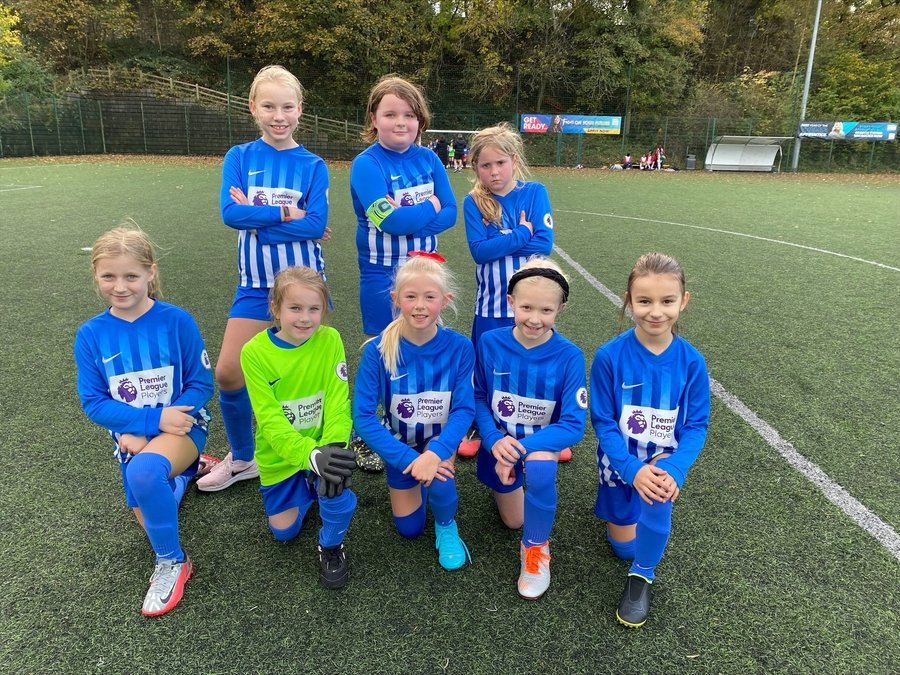 Monday 7th November 2022
LSFA FOOTBALL: REPORT
The year 5 and 6 footballers who attended last Friday's LSFA football tournament at Burnley College were all smiles following an enthralling afternoon of matches. First up, CTK played some tough opposition in the form of Briecliffe and Cliviger. Following a convincing win in our third game, we were desperately unlucky not to pick up the win against Padiham, and a draw saw us finish just outside the qualifying places. The team showed resilience and an excellent attitude towards the opposition and match officials. A superb display from the players!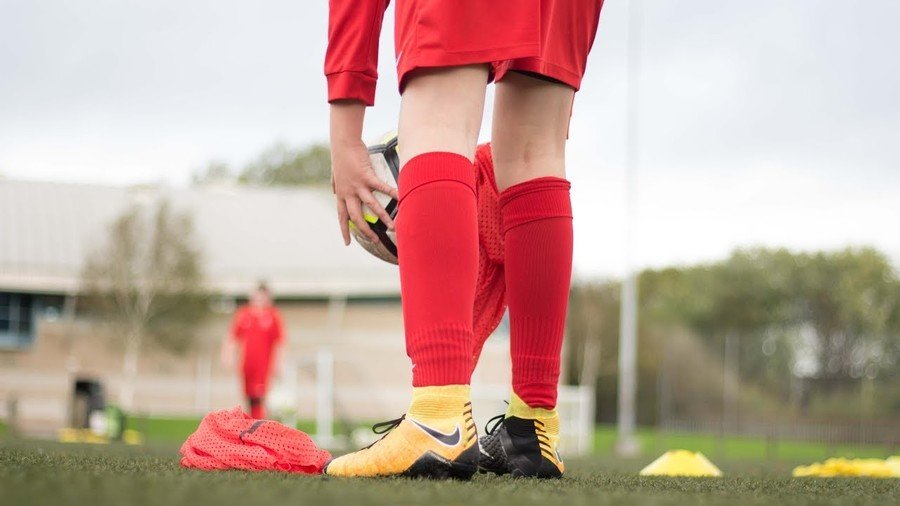 Friday 21st October 2022
ACTIVE 60 FESTIVAL
Our KS2 girl footballers were in action this week at the Prairie Sports Village. Our girls displayed a steely determination and worked hard for each other, playing some exciting football in a series of mini matches against our fellow schools. Jessica was our school games badge winner for some great penalty strikes and for having the confidence to dribble almost the whole length of the pitch in an amazing, mazy run against St John's! She was desperately unclucky not to score! Well done to all who took part!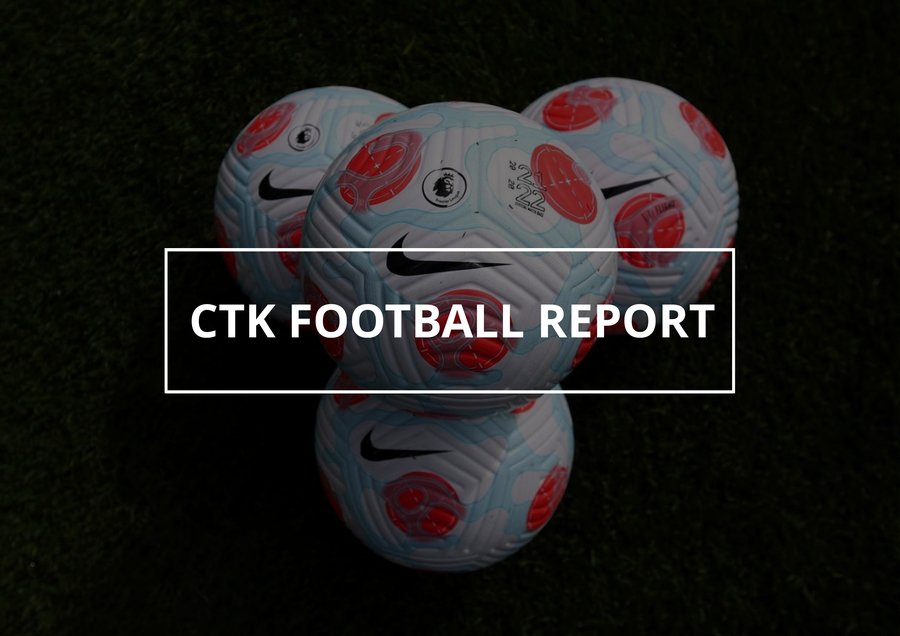 Friday 7th October 2022
ACTIVE 60 FESTIVAL
Active for 60' is the message we are sending out to children and working on in school. We aim to ensure our children are maximising their active minutes and developing positive attitudes to exercise. As part of this work we took a group of year 6 children to the Prairie Sports Village to take part in a range of fun and active activities. On the menu were team building races, dodgeball, handball and obstacle courses. The children all had a great time and learned some facts about the 'Active 60' initiative! Well done all.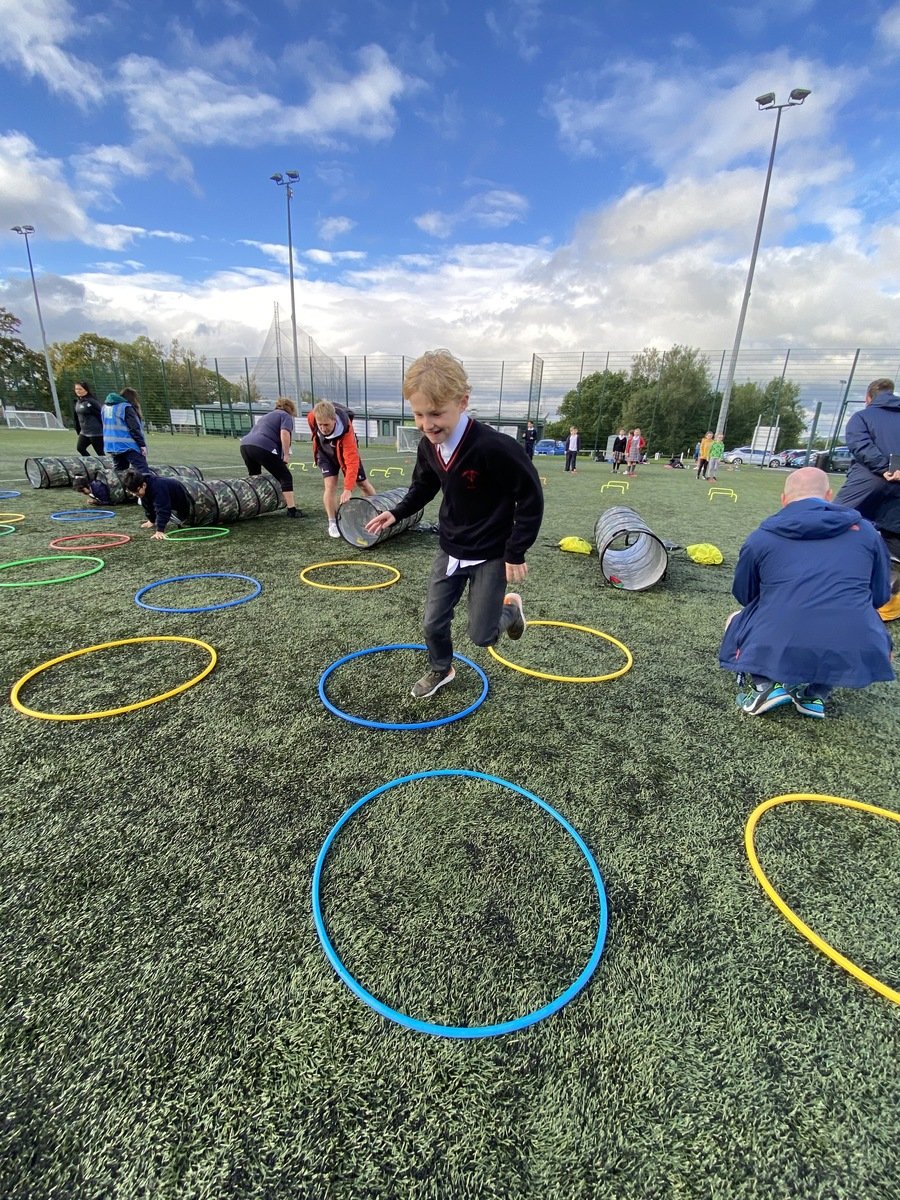 Friday 7th October 2022
MULTI SKILLS EVENT IS A HIT WITH KS1!
A group of children from year 2 enjoyed the Multi Skills session at Blessed Trinity this week. Activities designed to promote the development of the 'Fundamentals' , included throwing darts, catching, racing, basketball slalom, and a football striking drill. Well done to our medal winner and the children for placing second out of all the schools who took part. Well done everyone!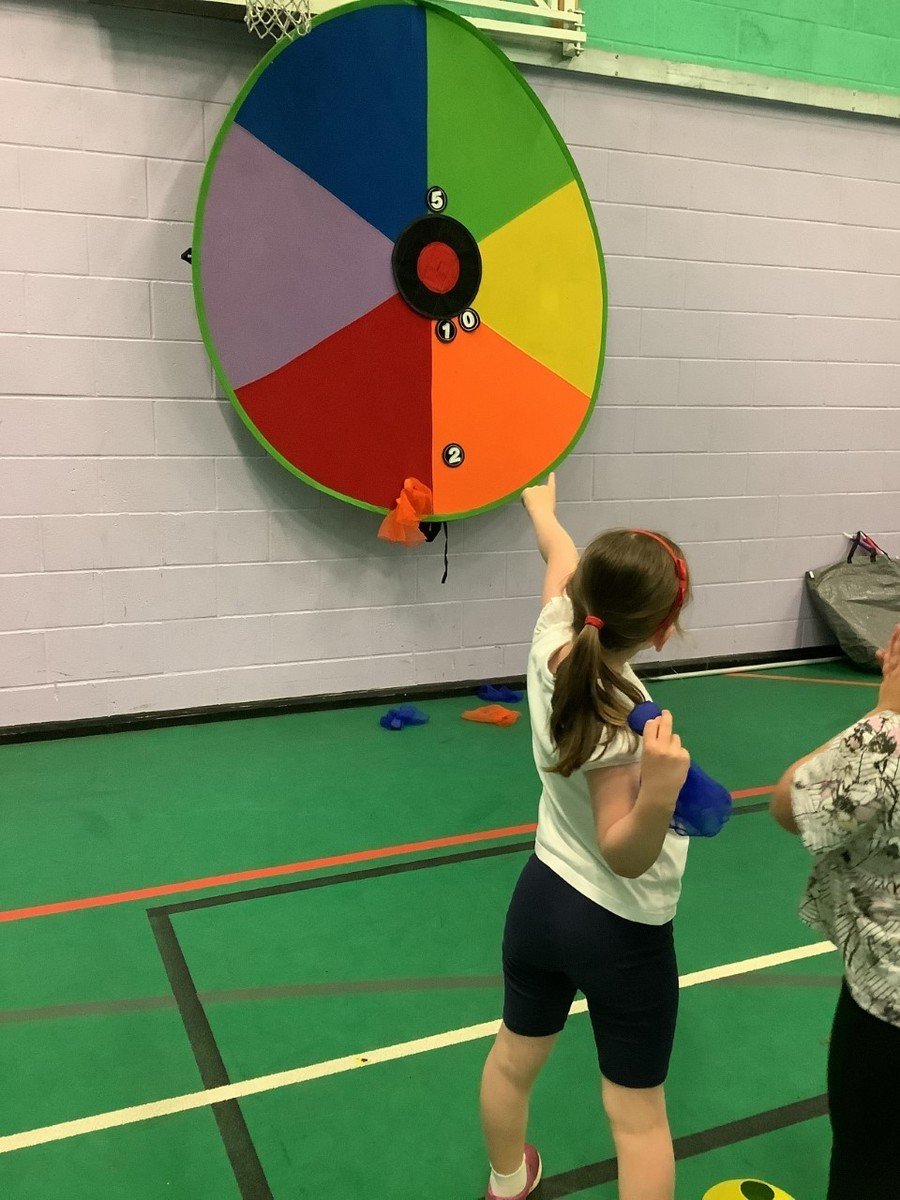 Thursday 6th October 2022
CTK FOOTBALL: FRIENDLY REPORT
Last week a squad of year 5 & 6 footballers made the trip to Padiham Green Primary School to take part in a friendly football fixture. The boys were working on their formation and positioning, and also developing their teamwork & communication, as they prepare for this years' Hartley Cup fixtures. The signs looked good as the team grew in confidence throughout the match and enjoyed trying out some new positions. A very useful workout for the team!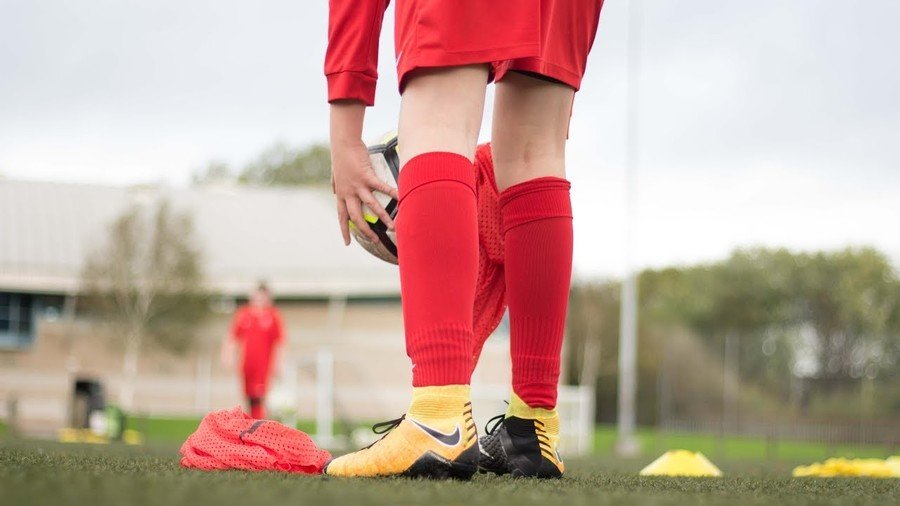 .Monday 3rd October 2022
CTK FOOTBALL: SILVER MEDALISTS!
A CTK football team of mixed year 5 and 6 players took part in a Burnley schools' football tournament, at Prairie Sports Village last Wednesday. The players were gifted an opportunity to play together competitively, against a range of talented teams in a 7 a side format. The players represented school tremendously, and put in some hard fought performances to come out as silver medal winners! GO CTK!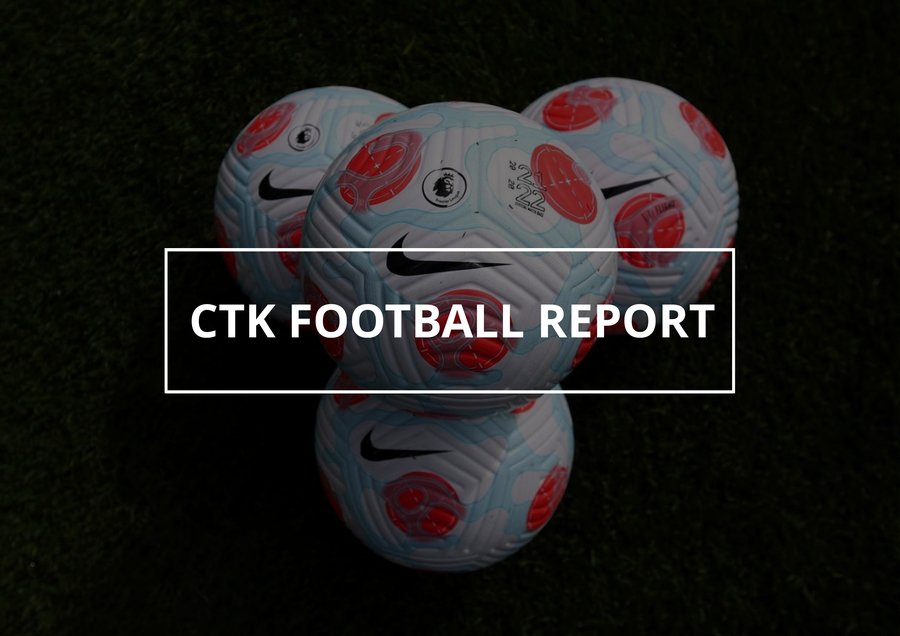 .Monday 26th September 2022
OUTDOOR BONANZA!
Last week some of our year 3&4 students were invited to take part in a special OAA Bonanza, at Towneley Hall. Children took part in outdoor adventure activities around the grounds of the impressive Towneley Hall. Organised by the Burnley SSP, the event included activities such as pokemon hunt, orienteering, and team building activities. The morning proved very successful for our children, who managed to scoop a medal prize alongside Whittlefield Primary School in the orienteering challenge. It was wonderful to see the children develop their confidence and make new friends whilst working alongside the other schools who attended, Thank you to the organisers at the Burnley SSP and a huge congratulations to our children who represented school!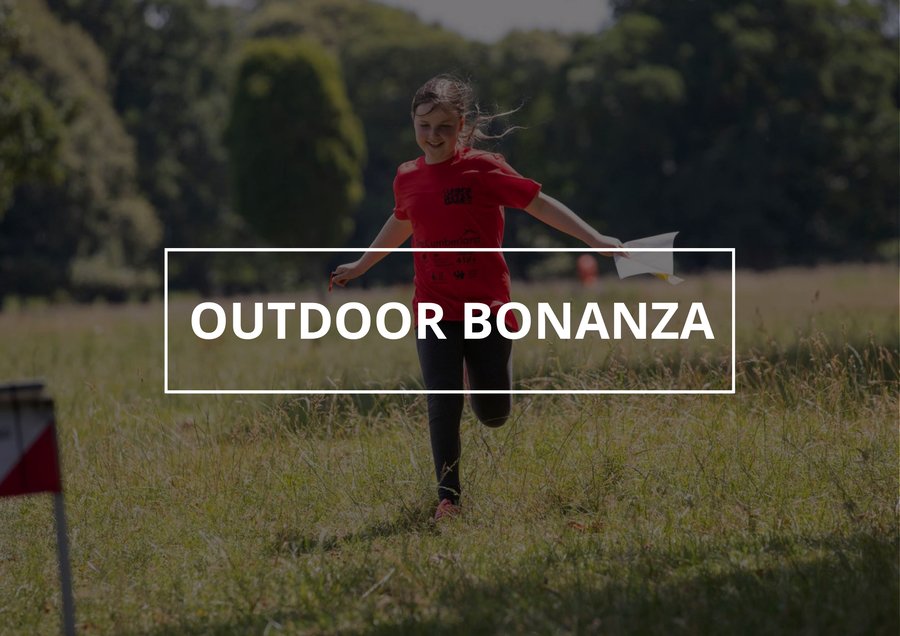 Thursday 22nd September 2022
FUN RUN IN THE SUN!
.On Wednesday we were delighted to get back out competing in the Burnley School Sports Partnerships' event programme. First up was the KS1 fun run, held at a sunny Towneley Park. There were lots of familiar schools involved, who all contributed to a sizeable field of runners in both the girls' and boys' races. The 'fun' run was designed in an assault course style format, where the children had to overcome hurdles, scale under nets and even navigate through a tunnel of bubbles! The children all agreed they had a great time! CTK were very proud of the efforts of all the year 2 children who took part - and we can celebrate having four runners finish in the top 10 places! Great job everyone!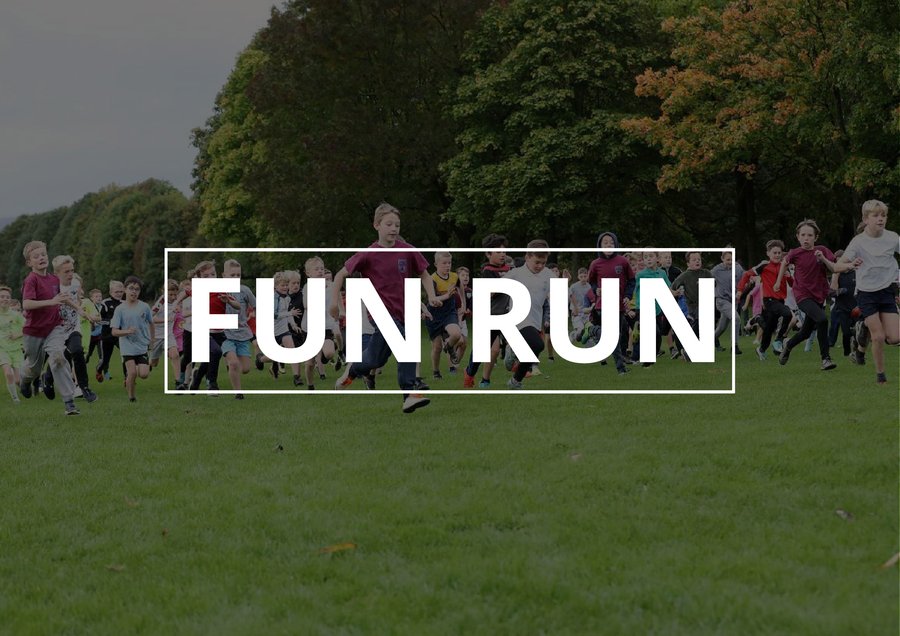 Monday 19th September 2022
DANCE SESSIONS BRING CHEER TO KS2!
The sound of music has echoed out through the hall this term as some of our KS2 classes are well underway in their PE dance unit. Sandersons dance company have been in school delivering 'Street Dance' sessions to Year 4,5 & 6. Here's what Sandersons say about the dance form;
'Street Dance is one of our most popular dance classes for children! This energetic form of dance developed outside the studio and has grown to be one of the biggest dance styles in the world. We teach authentic Street Dance in our classes with a variety of the Street foundation styles including Hip Hop, Locking, House and Breaking as well as Commercial & popular choreography to suit the age of each class. This style is great fun and helps dancers become more creative and confident. A great style for beginners to start with and lots of opportunities to become more involved in our successful department for those wanting to progress further'.
Keep an eye out on the PE latest news section of the website for photos of the sessions.
If your child is involved in the sessions or is yet to sample the sessions through school, we encourage you to visit their website and find out all you need to know about the discipline and hopefully your child will be motivated to go and try out a new hobby!
Visit - https://www.sandersondance.co.uk/classes/streetdancehip-hop/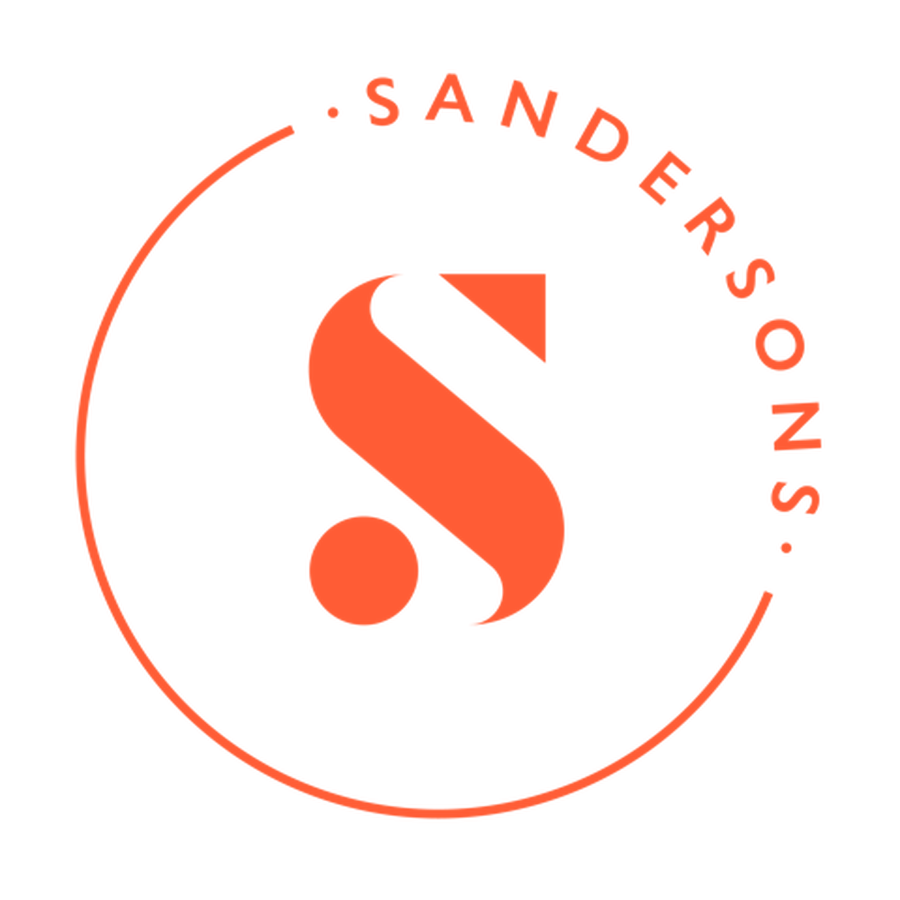 Thursday 14th July 2022
COMMONWEALTH SPORTS FESTIVAL 2022
The sun beamed down, the music pumped out and the crowds cheered as the school field was transformed into a buzzing athletics arena for our annual CTK sports day events.
We were delighted to welcome back spectators this year and put our sporting talents on display in front of a packed crowd of supporters.
Special thanks to everybody who was able to come and support in person – the festival atmosphere certainly inspired our young athletes!
This year saw a new format introduced, and we competed as six different countries in honour of the forthcoming 2022 Commonwealth Games, to be held in Birmingham. Scores were tallied for events such as the long jump, beanbag toss, bat and ball maze, push throw, and even the exciting Javelin throw!
Congratulations go to the winning countries of both events .....TEAM ENGLAND (KS2) and TEAM INDIA (KS1). Watch out for your prize from Mrs Webster!
Individually, there were medals on offer for the race events, and we finished the day with some exciting team relays! The KS2 three legged event was an eye-catching spectacle, whilst the KS1 event featured a special 'Crazy' race - where even some parents got in on the action!
From all the organisers we thank parents/carers again for supporting your child in this years' event and we say 'roll on next year'!
Monday 11th July 2022
LANCASHIRE SCHOOL GAMES 2022
A huge congratulations to our CTK athletes who represented Team Burnley at last week's Lancashire School Games, at a sunny Stanley Park in Blackpool. It was an exciting, action - packed day of sport, with our children taking part in the traditional sports day event.
The children took part in a range of field events such as the long jump, vortex throw and beanbag toss, before heading to the track to tackle the egg and spoon, hurdles and sprinting events. The events focused on improving the athlete's personal best scores / times, and top quality coaching was delivered before they had their second attempts. We saw a huge increase in performance throughout the day. Well done everyone!
Just when the events had closed and we were ready for a well deserved recovery - the park burst into life and we were treated to a frenzied 'party in the park' - an amazing show of confetti, bubbles, dance, music and crowd participation - Mrs Thorley loved the boxercise! A great day was had by all! Our special thanks go to the Burnley SSP and the Spar Lancashire Games for organising such a memorable day!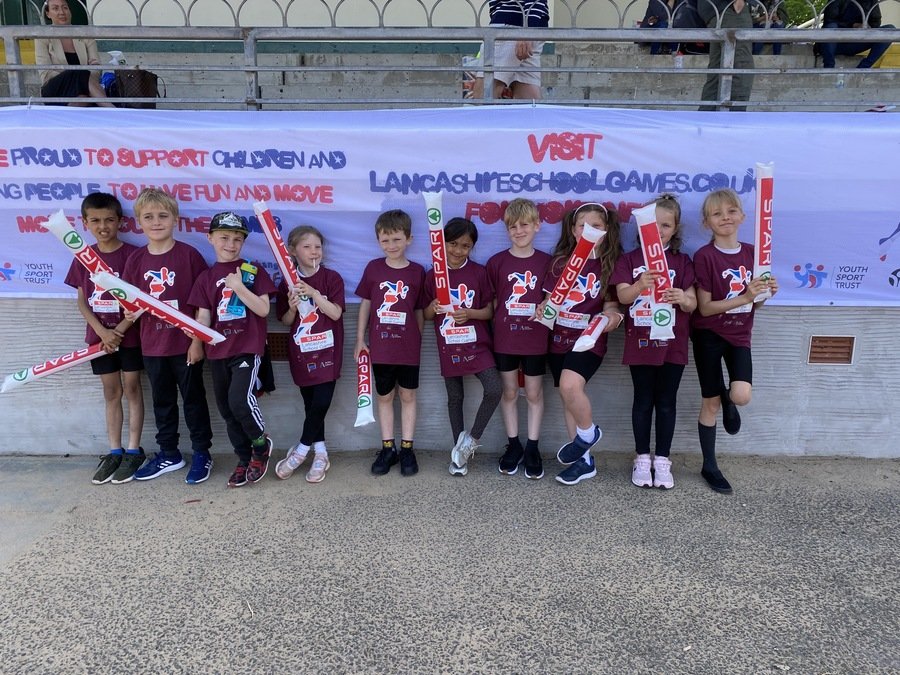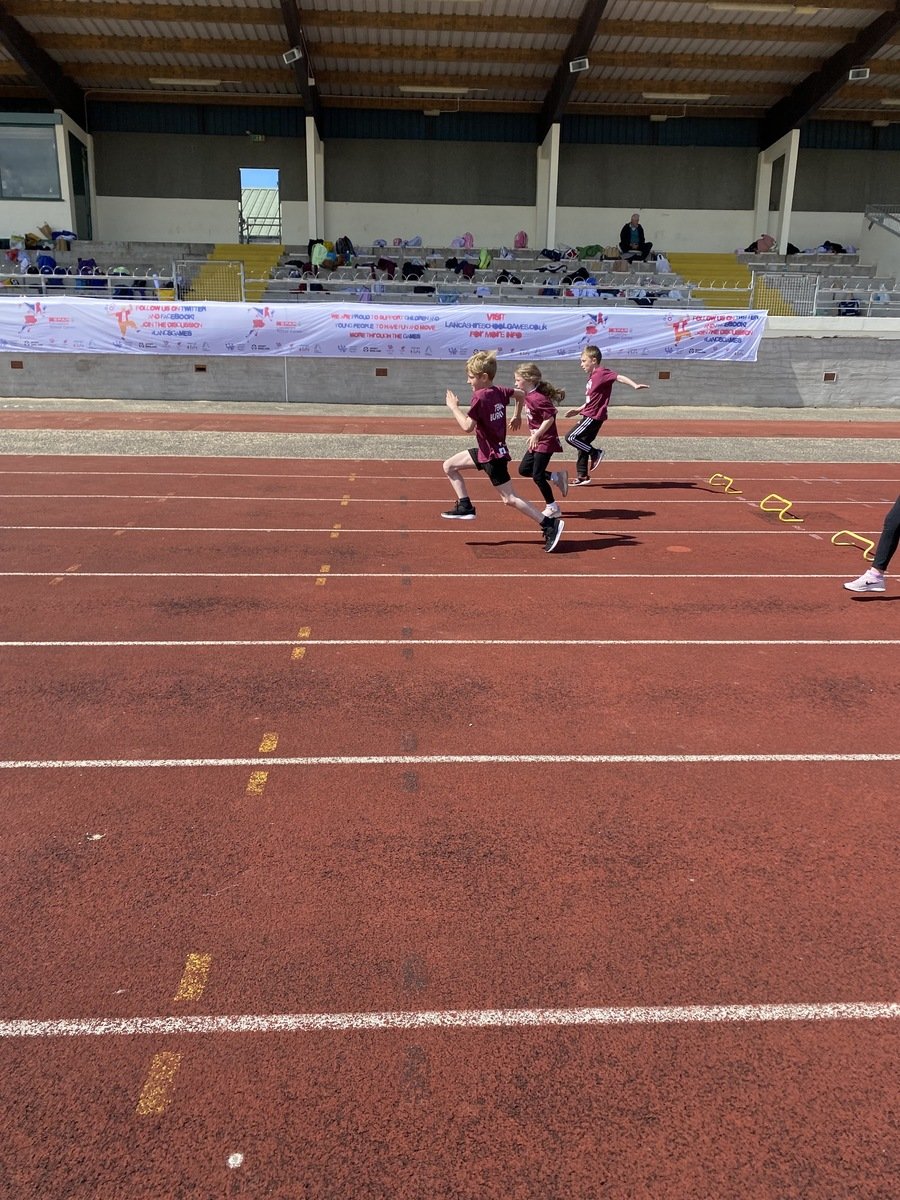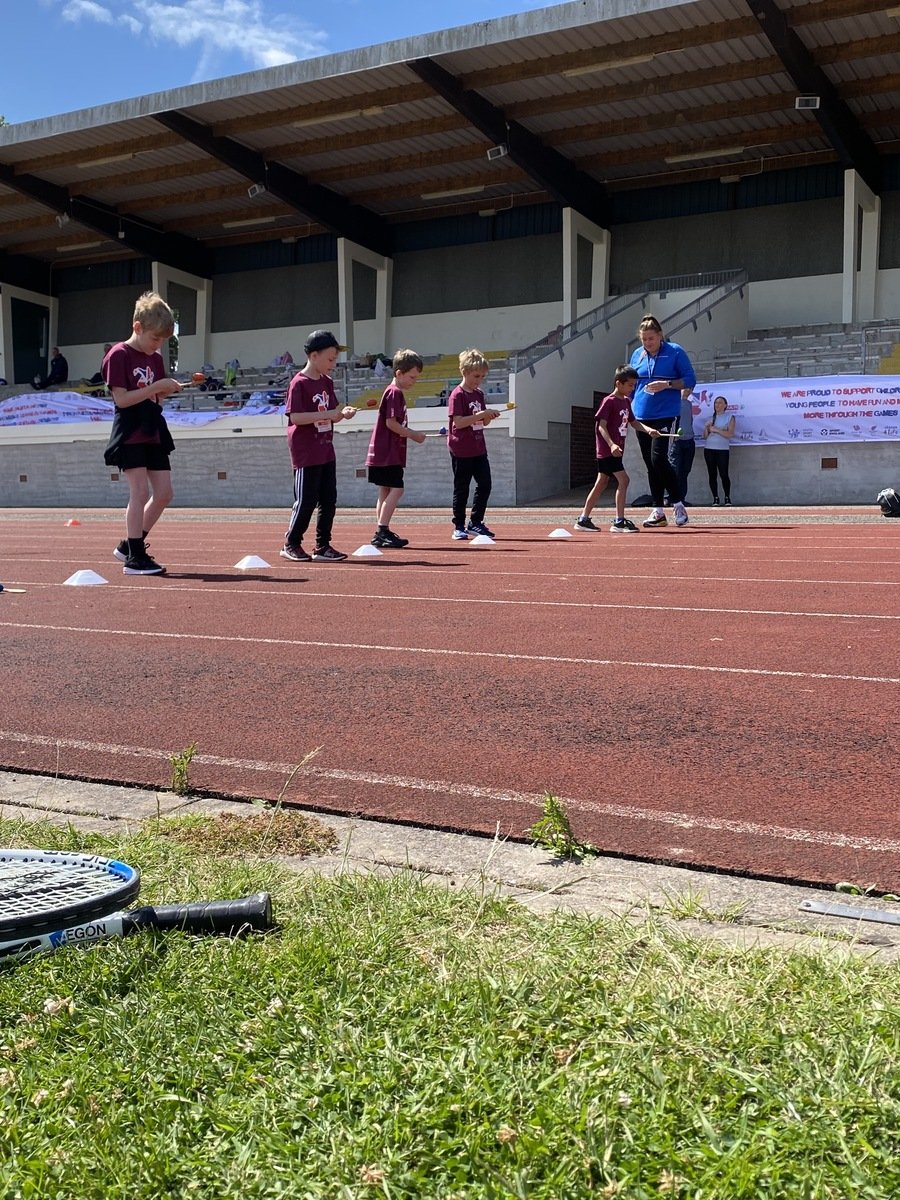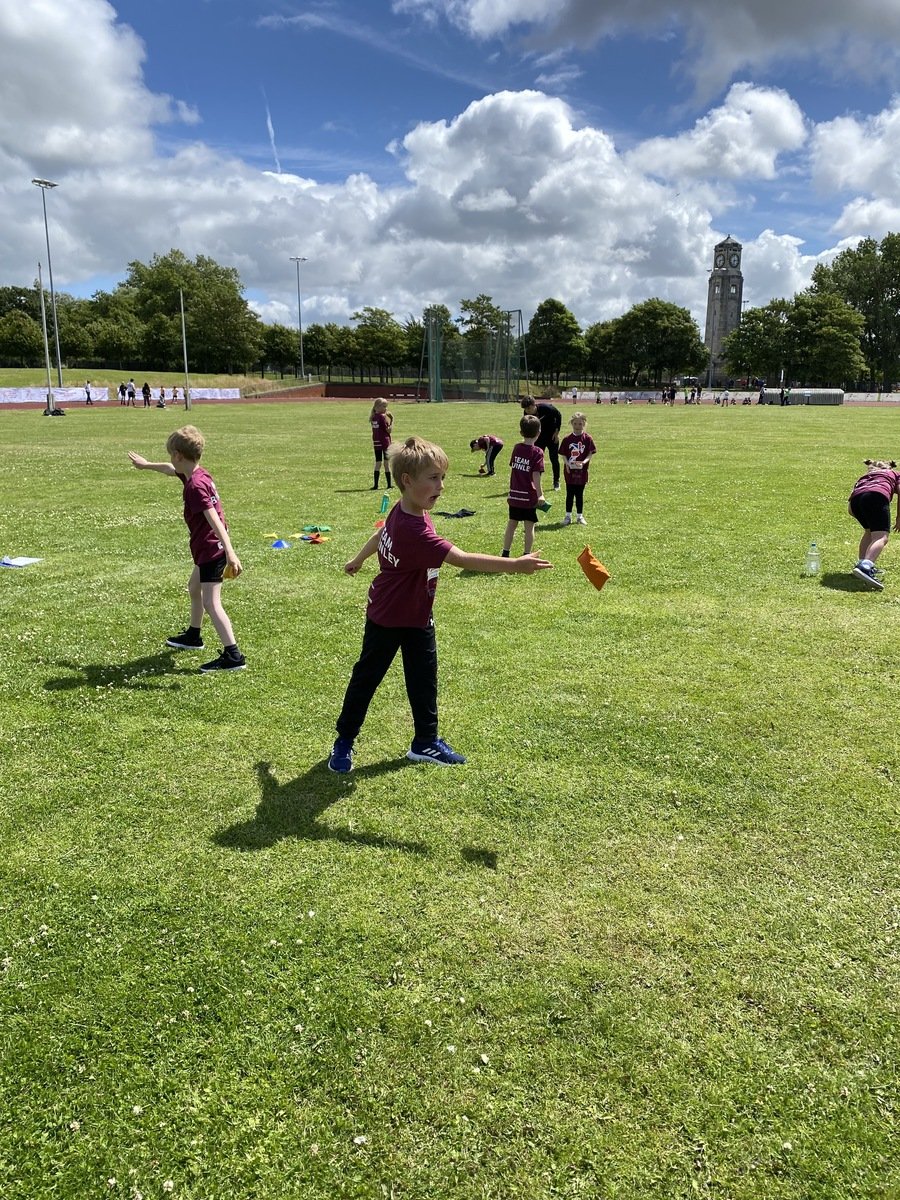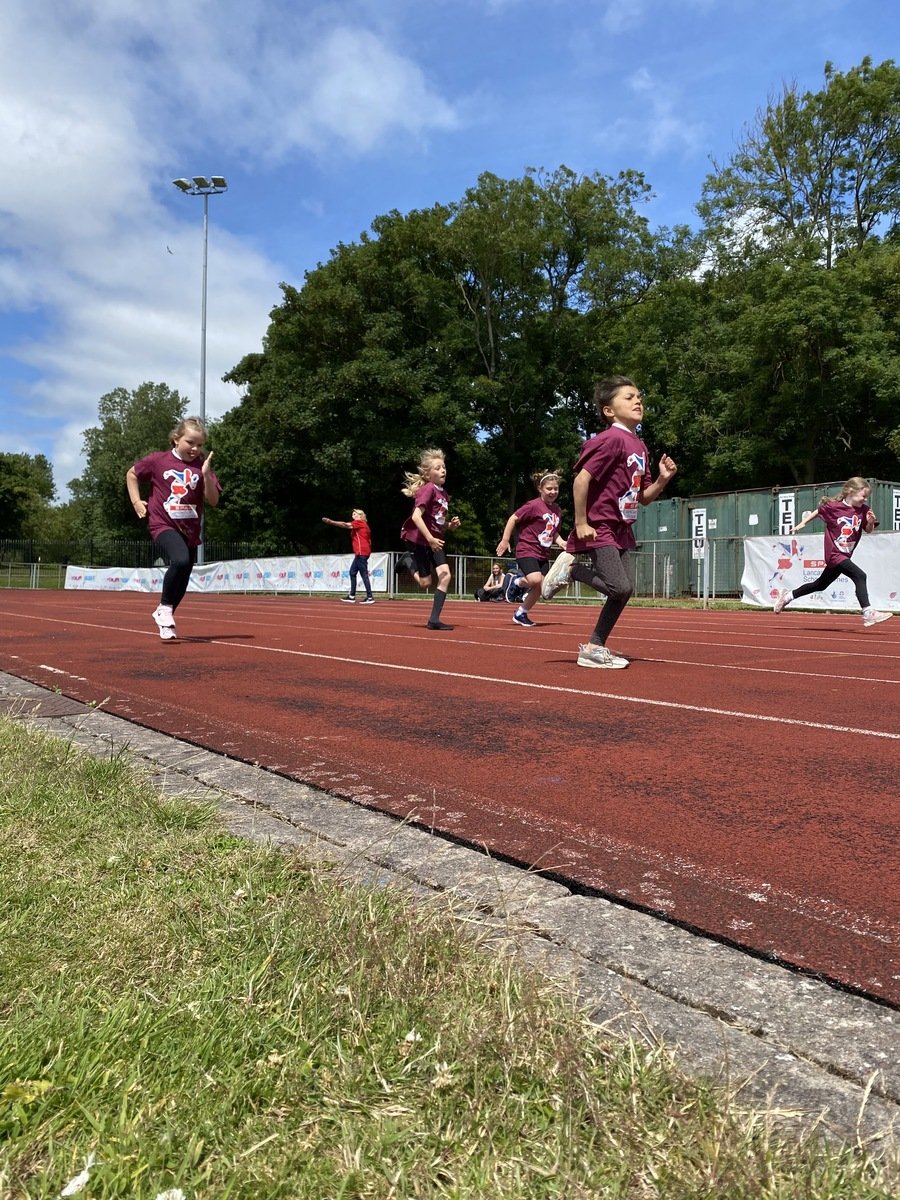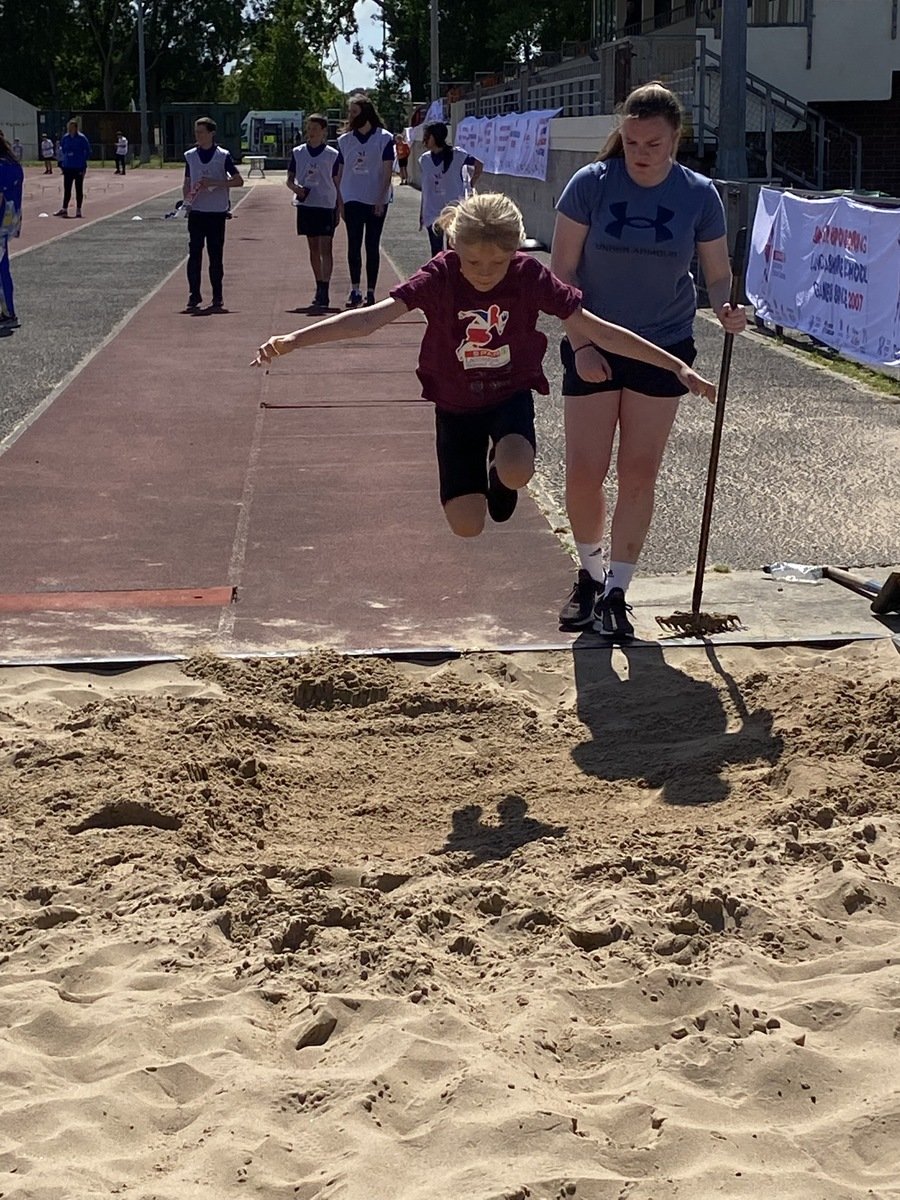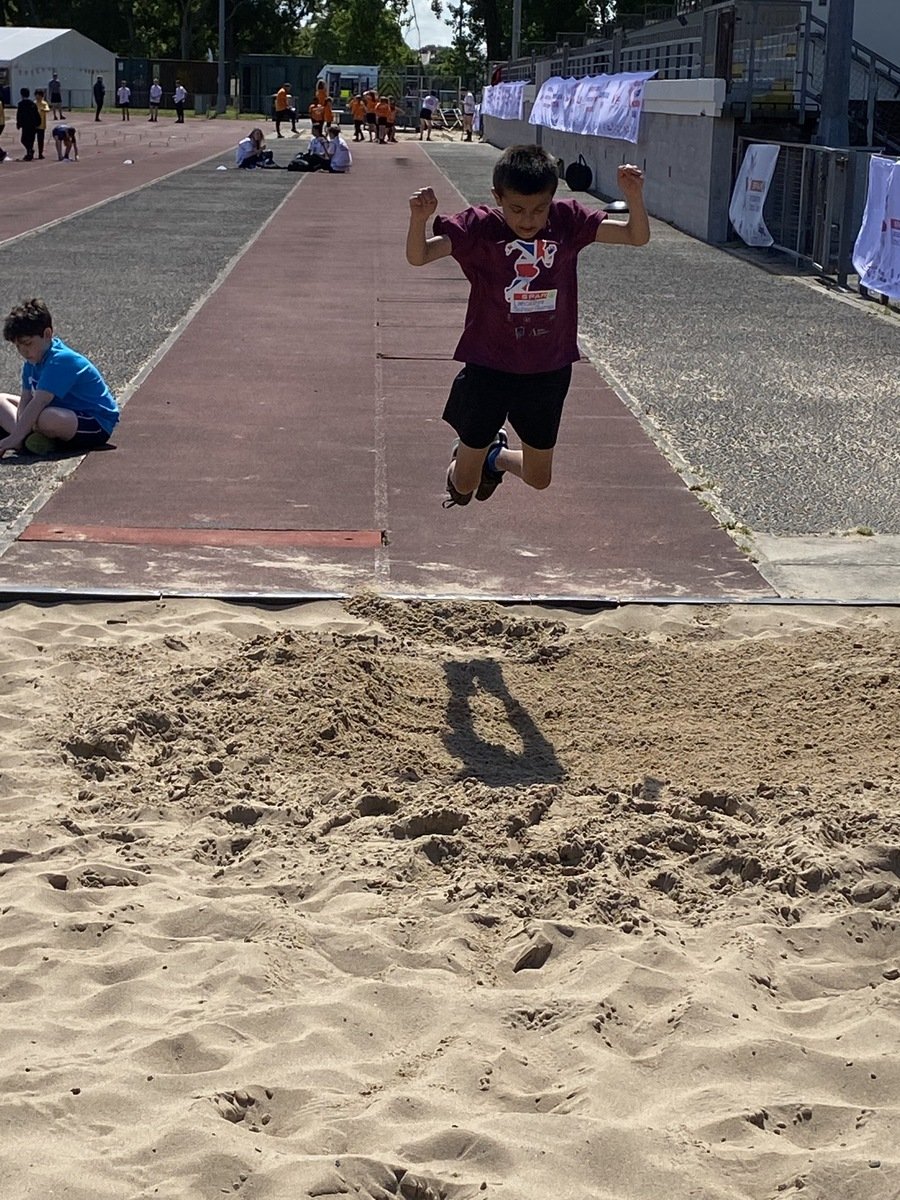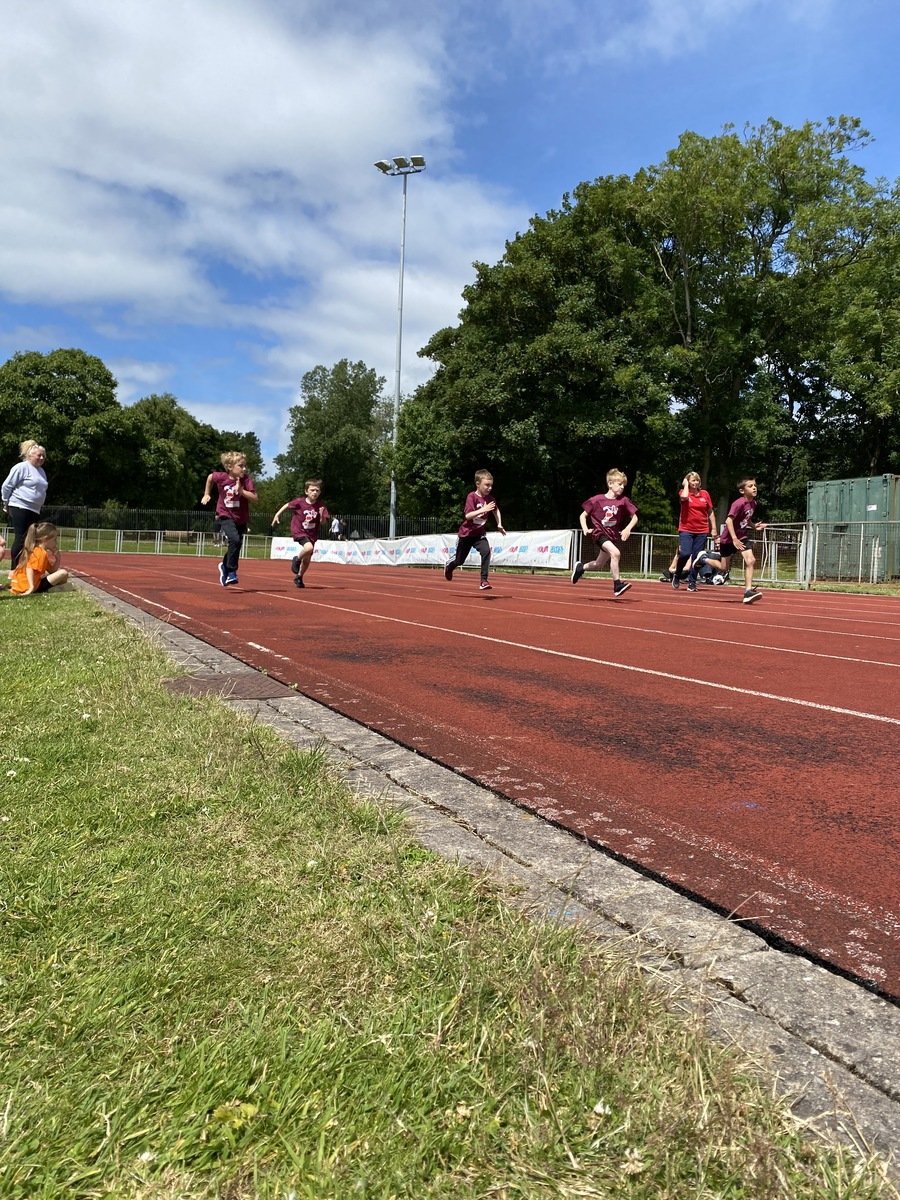 Friday 24th June 2022
GAME, SET, MATCH!
A huge well done to our tennis stars who competed at Burnley Tennis Club, representing team CTK. Both the boys and girls faced a series of thrilling 1v1 matches, performing impressively in the tough conditions - scorching heat and blinding sun! The players had their first taste of competitive action, and enjoyed honing their skills against some top quality opposition. CTK placed fifth overall – a great result, particularly for the year fives who were up against some more experienced year 6 players!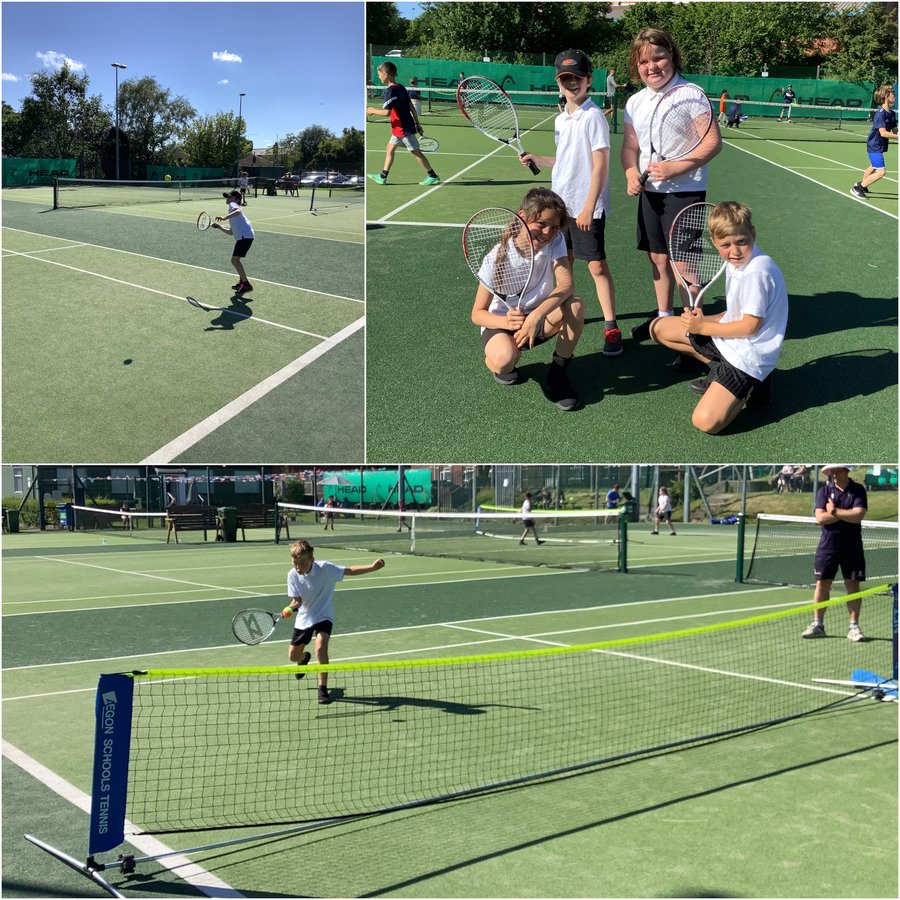 Tuesday 21st June 2022
BURNLEY SCHOOL SPORTS DAY - WINNERS!
We are delighted to announce that our year 3&4 athletes were crowned winners of the Burnley SSP Inter – school sports day! CTK came top of the leader board after competing in various athletic, track & field and traditional events, at Barden Track in Burnley. Sandra and Dylan were awarded special recognition badges for their hard work, performance and attitude. Mrs Thorley and Mr Ashworth were bursting with pride, and the team are now invited to take part at the Lancashire school games in Blackpool, next month, representing Team Burnley. Congratulations!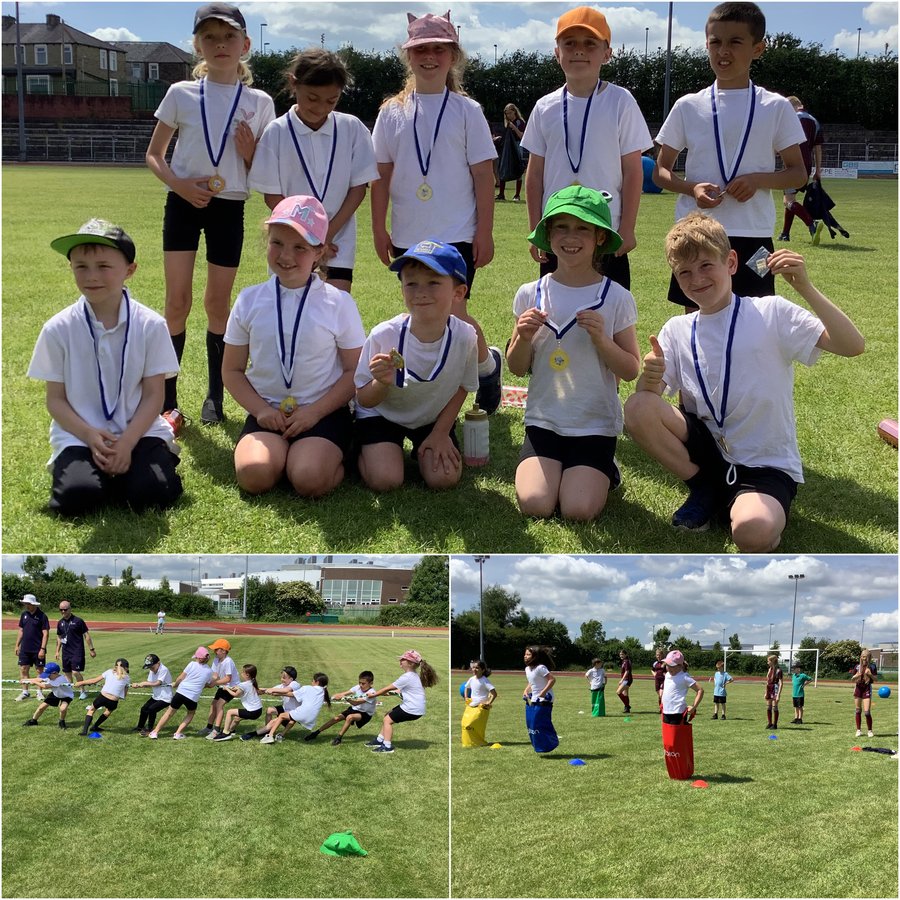 Wednesday 15th June 2022
DYNAMOES CRICKET
Our year 5/6 cricketers descended on Turf Moor for the recent Dynamoes cricket event, at Burnley Cricket Club. The team enjoyed fixtures against St Mary's, Holy Trinity, Cherry Fold & eventual winners Heasanford. The children played some wonderful cricket and were particularly impressive at bat, working hard in pairs to notch some impressive run tallies, winning 2 games in impressive style! Well done to all who took part in their very first Dynamoes event!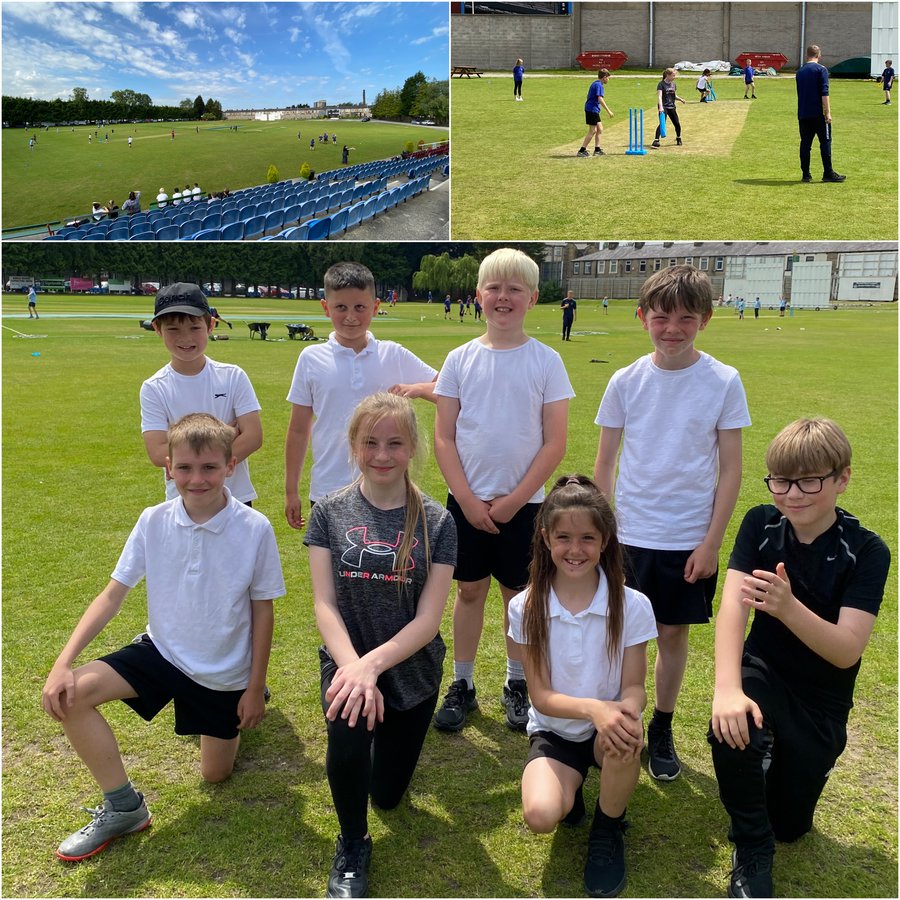 Monday 16th May 2022
CTK FOOTBALL: Friendly Match Reports
Our KS2 Football teams have been very busy kicking off in a new friendly fixture programme, organised by CTK and the PE staff from some of our local schools. The year 3/4 boys squads played at Hameldon and Unity on two evenings, whilst the girl's 5/6 team were in action at Hameldon. St John's Padiham and St Stephens were the opponents and we are pleased to say that CTK claimed victory in each of the matches played! For some, it was their first-time representing school in a sports team! Well done all!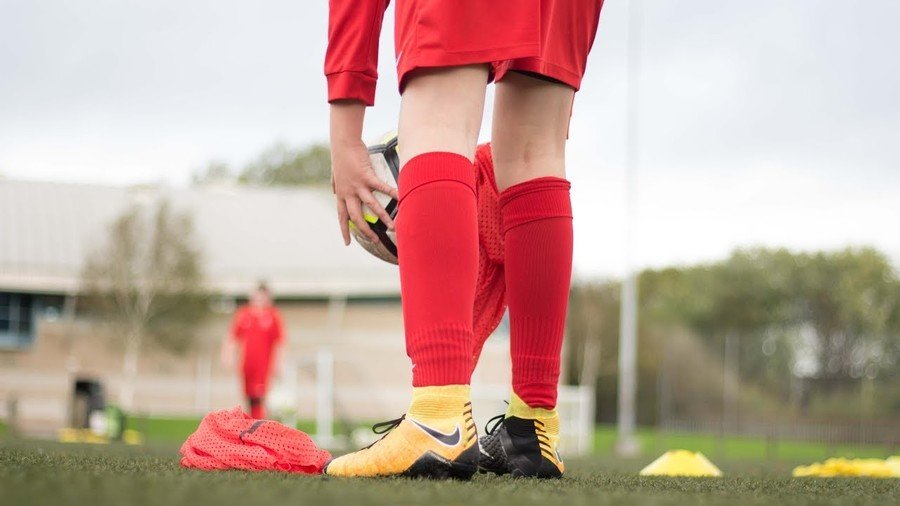 Friday 13th May 2022
CTK on course to success in Orienteering!!
We were delighted to receive a visit from Orienteering expert Hamish , to support the launch of our brand-new orienteering course at school. With the help of British Orienteering, the school has been re-mapped and its existing course and control points have been re-vamped , ready for our pupils to explore and have fun navigating! Year 6 and year 1 were invited to a special map –reading workshop during one of their recent PE lessons, where they had fun making map-jigsaws, studying landmarks and even hiding and plotting treasure on their hand drawn maps! We can't wait to get the children outside, active and enjoying their outdoor adventure lessons soon!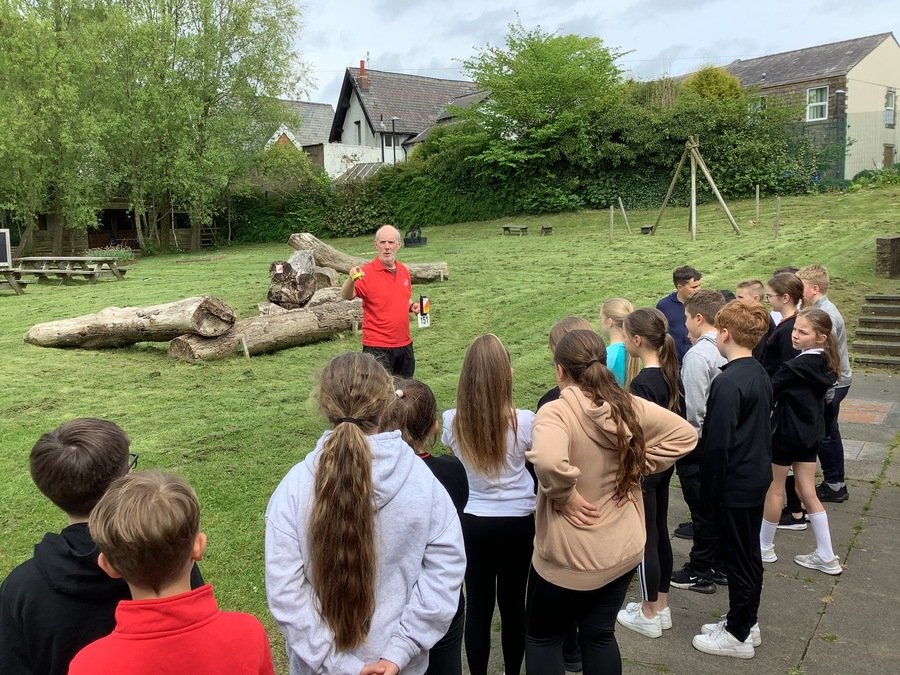 Tuesday 3rd May 2022
Friendly Tournament is a hit!
Last Thursday a year 3&4 football squad headed down to Hameldon to kick off a new friendly fixture programme, organised by Mr Ashworth and the PE staff from some of our local schools. St John's Padiham and St Stephens' were the opposition and the team took part in a short training session before playing two back to back fixtures on a hot and sunny afternoon! The squad played some outstanding football and enjoyed lining up together - it was their first time representing school for football! Well done all!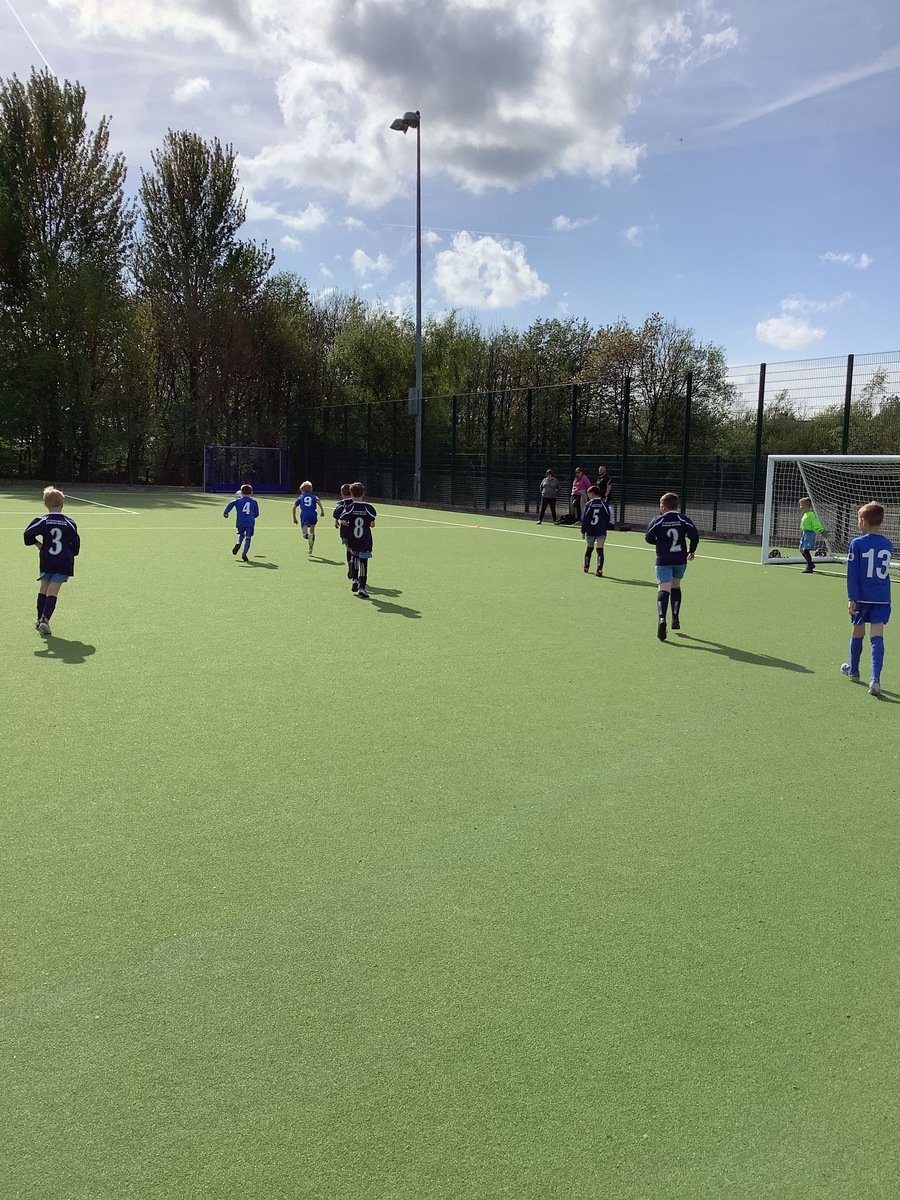 Tuesday 3rd May 2022
Netball crazy!
Last week a group of lucky year 5 & 6 children were invited to take part in a Netball skills and drills festival with the help of the Blessed Trinity young leaders and the Burnley SSP. The children were able to sample and try out some specific netball skills and drills, which then preceded a series of short, informal mini games, where we were coached on the positions and roles within a netball team. The children were absolutely beaming at the end of a lovely and sunny, sporty afternoon!

Thursday 26th May 2022
CTK Ballers in action!
Our very own CTK basketballers took part in a recent skills festival at the Spirit Of Sport Centre, where they were put through their paces and competed against other cluster schools in a series of mini- matches. The children were enthused to take part and developed some important handling and dribbling skills required for the game! Superb effort!
Thursday 30nd March 2022
CTK in the medals again at cross country !
The sun shone bright at Towneley park yesterday as our year 5&6 runners descended on Towneley Park for the masses cross country event. In front of a huge crowd of well wishers our runners completed the demanding towneley route and all finished brightly to secure some fantastic positions. Isabelle put in a stand-out performance to finish in 3rd place, taking home a bronze medal! We were also delighted to watch Amelia clinch 7th place, and Oliwer finished in the top 10 in the boys' race. A huge well done from all of us at CTK!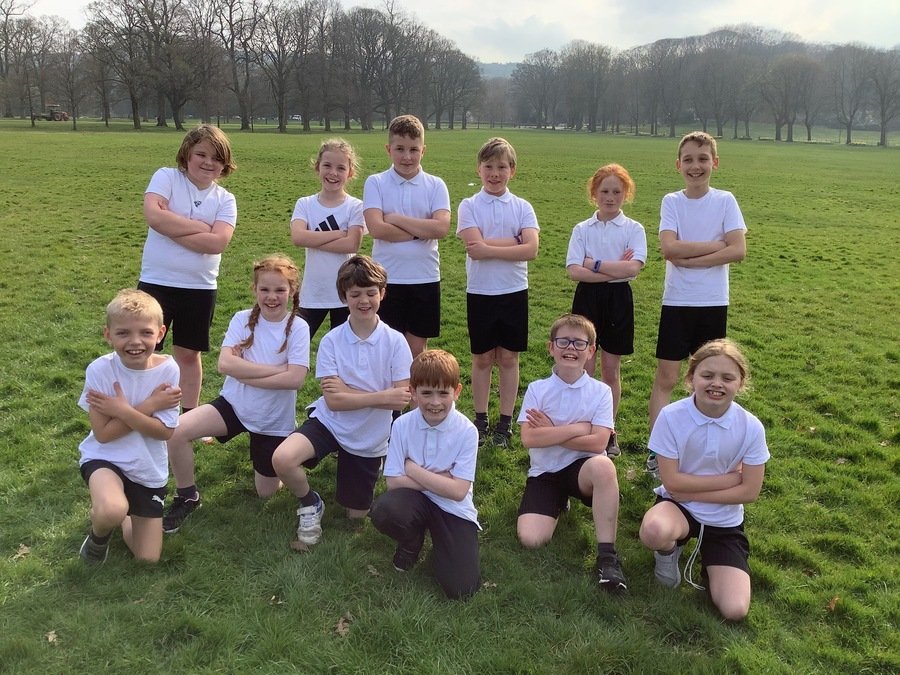 Tuesday 22nd March 2022
Girls shine in football festival!
Congratulations to the year 3&4 CTK girl footballers who ran out undefeated on the night in their first football event! The players were evidently loving their opportunity to play and represent school and impressively won all their mini-matches in front of all the parents and specators in a crowded Burnley College sports hall. The team put on a superb performance and a special mention to Daisy who scored an amazing goal from nearly the halfway line! Well done girls!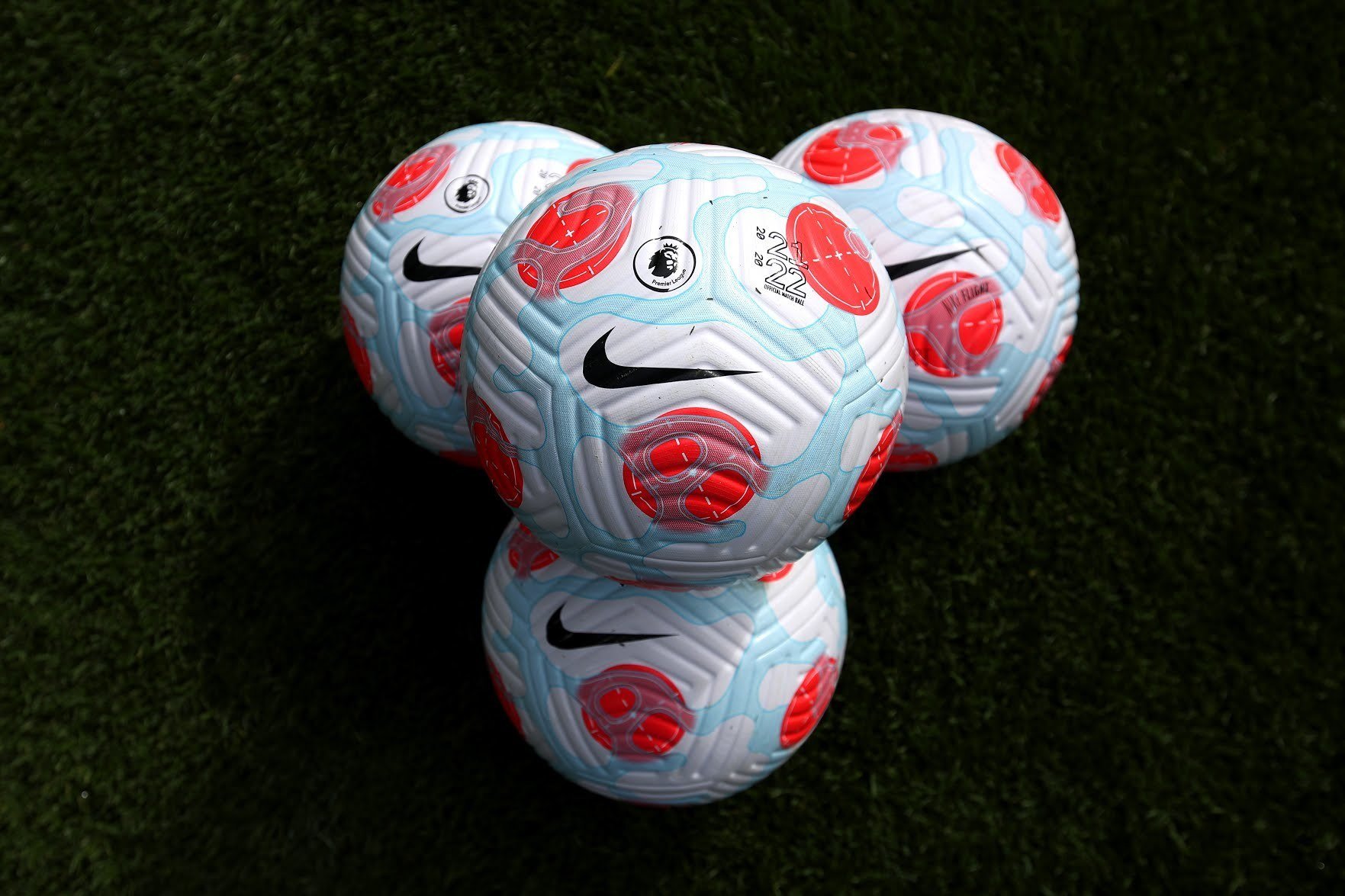 Wednesday 16th March 2022
Elite Cross Country Qualifiers!
Perfect cross country weather' were the words of Mr Broderick last week, as our CTK Runners emerged tired, wet and muddy following their efforts in the Burnley SSP Elite cross country event, at Towneley Park. Our athletes showed a steely determination to combat the challenging conditions and complete the race – and it was an amazing team effort! We were delighted to have 4 of our 8 runners qualify for the East Lancashire Finals in the Summer Term. A huge congratulations to all who represented school!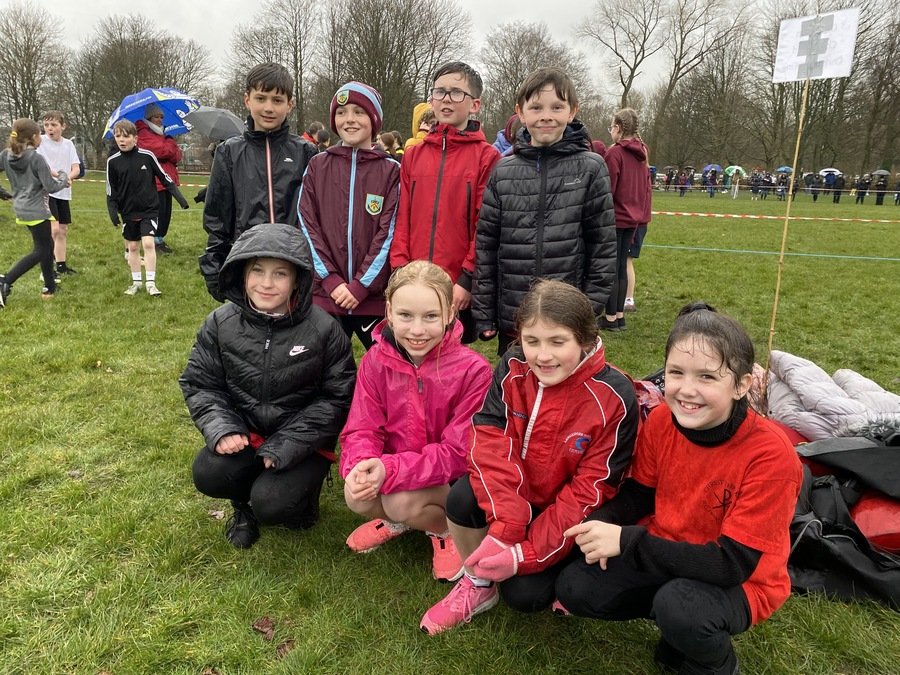 Tuesday 15th March 2022
Johnson Trophy Quarter-finalists!
Congratulations to the CTK footballers who have been in action recently in the Johnson Trophy. The players have really developed as a team and the players can all be proud of some impressive displays, particularly in their most recent result, a 4-1 victory over St Augustine's. The team now progress into the next round of the competition! Good luck boys!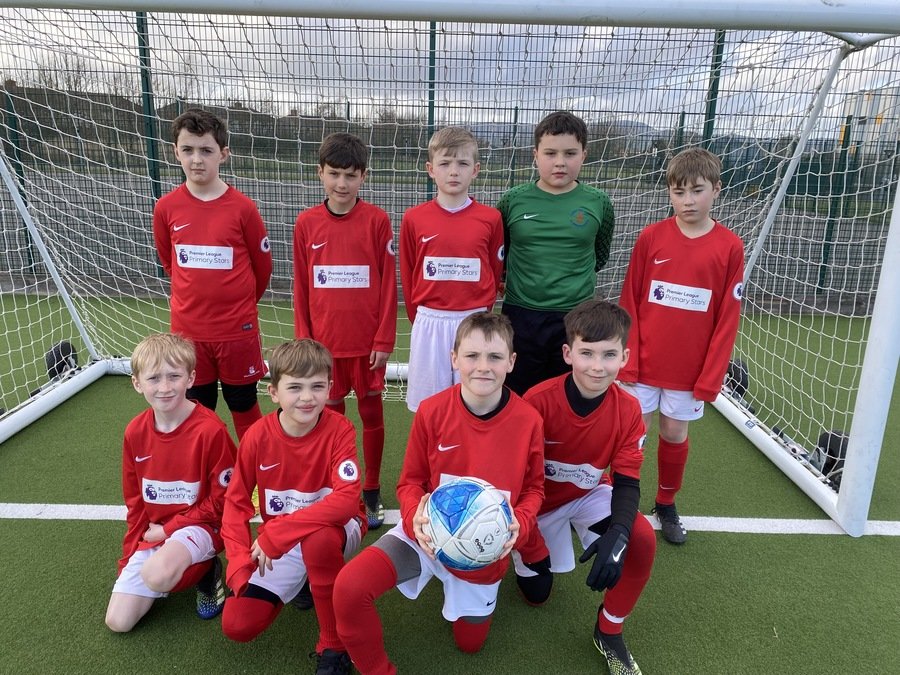 Wednesday 2nd March 2022
We are delighted to announce that we have some champion athletes in year 2! The children represented school in the KS1 Sports hall Athletics event at Blessed Trinity, and were crowned winners! The children competed in team relay, sprint and obstacle events, alongside field events in the form of javelin, long jump and chest push. The children were delighted to take part in their first athletics event and receive awards from Mr Ashworth. We will be watching out for these potential future Olympians! Well done team CTK!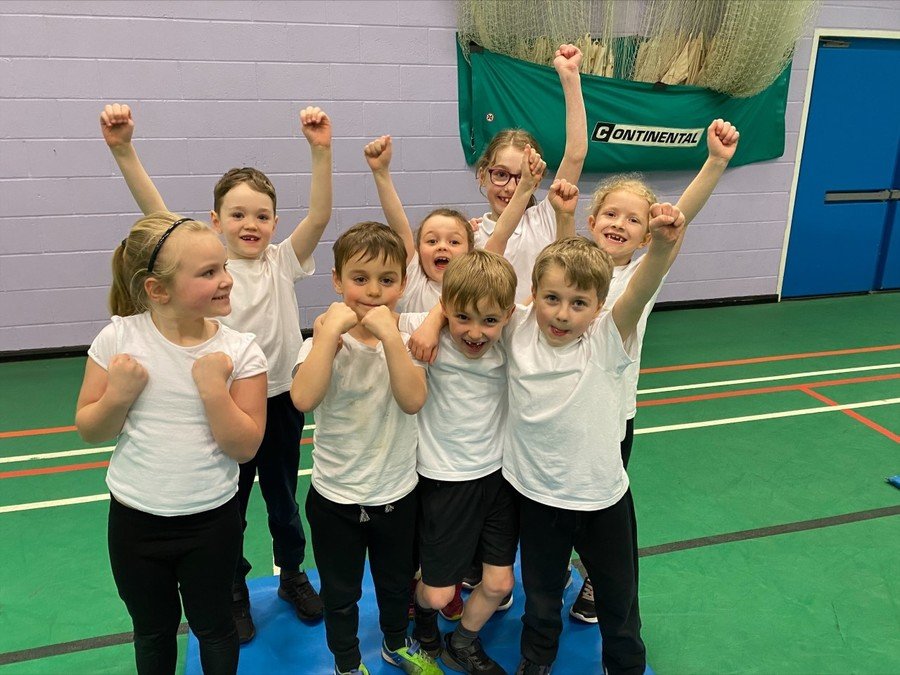 MATCH REPORT: JOHNSON TROPHY!
Friday 25th February 2022
Our boys in the 5&6 football team got underway in the Johnson Trophy tournament this week, in a tightly fought encounter with Holy Trinity. The game was played in a competitive but fair manner with both teams displaying excellent sporting behaviour and respect towards each other.
After an initially calm start, with both teams adjusting to the cold conditions , the team found a comfortable shape and played some super football, at times showing confidence in their two touch passing. Midway through the first half midfielder Jack latched onto the end of an impressive move, with CTK stringing two or three quick sharp passes together to find Jack, who beat his defender to finish from a tight angle.
In the second half CTK grew in confidence, and put the pressure on Holy Trinity, who dealt with the pressure through some excellent defending. As CTK looked to double their lead, Holy Trinity always looked dangerous on the counter attack, and some calm goalkeeping from Sam kept out the threat. CTK did find a second goal midway through the half when Cooper provided a brilliant lobbed ball into the danger area from a corner kick, and Billy Johnson reacted quickest to knock the ball home after the scrambling Holy Trinity goalkeeper couldn't keep the ball out. Both teams were impressive in the cold conditions and were a credit to their schools and the competition. Thanks and good luck to Holy Trinity in their remaining group games, and well done CTK!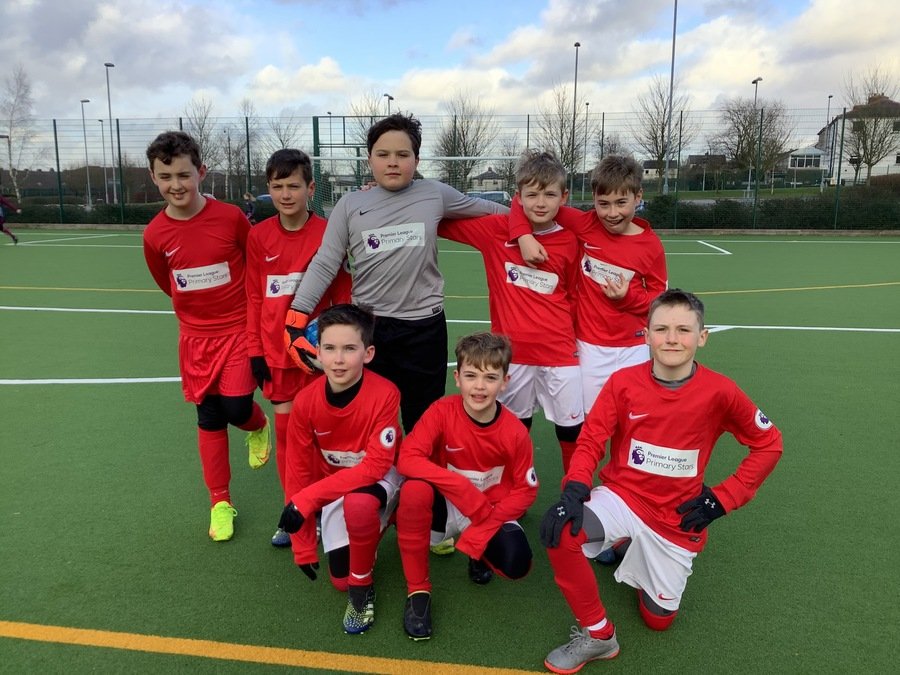 ATHLETES IN ACTION!
Monday 7th February 2022
Our athletes took part in their first event of the season last Thursday at the Spirit of Sport Centre, Blessed Trinity. The children took part in a range of exciting and thrilling team competitions, both on the track and in their individual 'field' events. Javelin thrower Evie and chest push star Isabelle were particularly impressive for team CTK, whilst the relay runners and sprinters did a great job for team CTK. A huge well done to the squad!
THE INCREDIBLES TAKE OVER CHRIST THE KING!
Friday 28 January 2022
The Disney shooting stars club returned this term and the school hall has been transformed each week into 'Metroville' - the dazzling city which is home to the 'Incredibles!' The children have been loving playing the parts of the 'Supers' and helping them to save the world through action and play!
DANONE CUP FINALISTS IN ACTION!
Wednesday 10 January 2022
A huge well done to our year 5/6 football team who reached the finals of the Burnley school's Danone cup tournament at Burnley College this week. The boys played some wonderful football in a series of very tightly contested games against some top opposition. The boys took two points from their group games and were unlucky to have not progressed to the later stages of the competition. The team have a lot to be proud of! Well done CTK!
CLUB IN FOCUS: FA SHOOTING STARS
Friday 26 November 2021
Our shooting stars club is now into its second block here at CTK and the response to the programme has been fantastic! The girls have enjoyed the marvel - themed 'Guardians of the Galaxy' sessions and resources. Whilst having fun and moving through the story each week, the players have the chance to develop social, physical, technical and tactical skills, with an aim of developing a passion for the game of football. The girls are on fire! Keep your eye out for more sessions on offer throughout the year!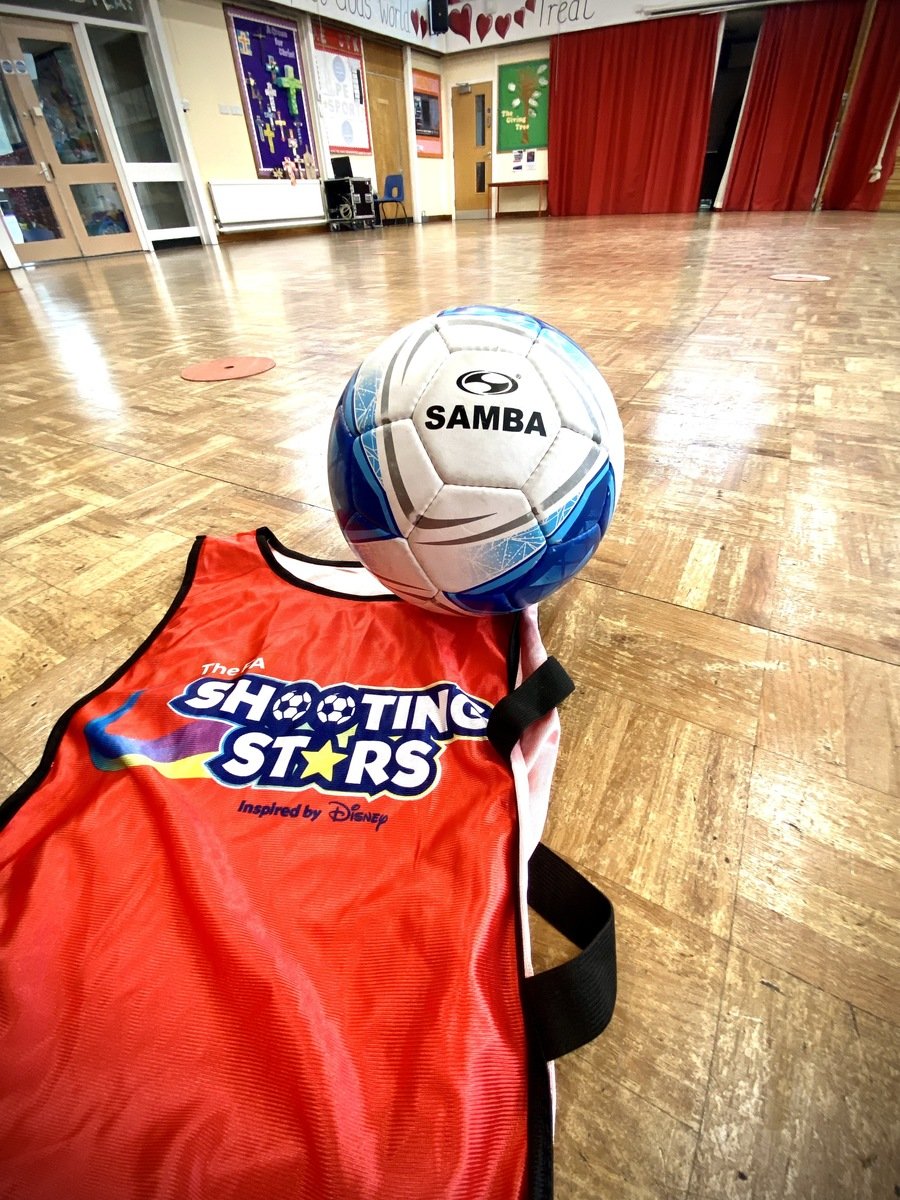 GIRLS SHINE FOR CHRIST THE KING!
Monday 22nd November 2021
The u11 girls represented school in the recent Burnley schools' football tournament at Burnley College. The girls went into the tournament with a squad of mixed - experienced players. A hugely impressive set of performances followed with CTK winning 3 of their 5 games and drawing in one of the remaining two fixtures. We were very unluckly to have just missed out on qualifying for the next round, nethertheless the girls conducted themselves and played briliantly! Well done to all and special mention to the two superstar badge winners, Anna and Lily! Well done girls!
CTK ENJOY CUP SUCCESS!
Monday 15th November 2021
Our year 5 and 6 boys football team enjoyed an excellent result in the recent Danone Nations cup qualifiers, at Burnley College. Impressively, the team topped their group with an incredible unbeaten performance, winning all 4 games and conceding 0 goals with 4 clean sheets! A huge well done to goalkeeper Kai who pulled out some top drawer saves in a tightly contested game against St Leonards!
In the other games the goals flowed as Cooper and Oliver saw their quality efforts fly into to net with style. CTK player of the match Kuba was instrumental as a playmaker who was at heart of most of our good play, helping launch numerous attacks. Well done to the other schools in our group, and to the SSP and the students of Burnley College who ran the event. On to the next round!
CLUB IN FOCUS: ARCHERS AT THE READY!
Monday 8th November 2021
There was excitement in the air as the new sports clubs started in school last week. The children were thrilled to attend the Archery club, in which they performed impressively! Lots of smiling faces and flying arrows filled the school hall! The sport is just one of the many and varied club offers we send out each term, so please keep your eyes peeled for the forms coming out.
There are a few limited spaces on some of the clubs running this term, for enquiries, contact Mr Ashworth at sports@king-pri.lancs.sch.uk.
CTK FOOTBALLERS STARS BACK IN ACTION!
Monday 22nd October 2021
Our KS2 football team were in action again at the Spirit of Sport centre on Wednesday, putting on another impressive display.
The new faces in the squad slotted in the team brilliantly, and there was a debut goal for Brianna ( Year 6 ). CTK kept their shape, communicated well and were clinical with their finishing, winning two games and drawing two 0-0 . Impressively, no goals were conceded in all four games. A superb effort by all! Well done!
CTK KICK OFF SEASON WITH VICTORY!
Wednesday 6th October 2021
On Wednesday a select team of year 5 & 6 footballers took part in the SSP schools' football event at the Spirit of Sport centre. It was indeed a performance in the spirit of the game as our CTK players each played their part in some impressive displays on the pitch. Impressively, CTK won three out of their five matches, with one draw and one narrow loss. A superb result, in the driving rain and in tough conditions. Special congratulations to Jack (yr 6) and Rafferty (yr5) for their winning goals. Well done to all!
FUN RUN TO VICTORY!
Wednesday 29th September 2021
A team of CTK superstars took part in the recent Burnley Schools' year 2 fun run, at Towneley Park. Lots of schools lined up to take part in the first event of the school year, and, impressively, CTK were amongst the winners!
One of our year 2 girls took gold in her race to become the first CTK gold medal winner of the event season! Our school also claimed two bronze medals in the boys' event, and had some impressive performances across the board, many of who made it into the top 6 finishers! A huge well done from all of us at CTK, Mr Broderick commented on how proud the school is of our amazing runners!
PE with Burnley Gymnastics
Wednesday 20th October 2021
The smell of new PE mats was in the air as our Year 6 children welcomed the coaches from Burnley Gymnastics Club for their first session of the new term. The children impressed as they were put through their paces, displaying excellent team work skills as they explored and performed new balances. Using counter tension and balance skills, they worked together to create a sequence which involved travel, matching shapes and co-ordination skills. The children will now look to further progress their skills over the next 5 weeks, with further sessions for KS2 to watch out for over the school year. Great job year 6!