Religious Education work examples Spring
In the Spring term we studied the three themes of Local Church (Community), Eucharist (Relating) and Lent/Easter (Giving). Each class approached the themes through different topics.
Reception Spring Term
The Spring term started with the theme 'Local Church - Community.
We explored the theme of Celebrating generally, and when people celebrate. We then thought about Celebrations that happen in Church and how the Parish Priest is an important part of that.
Year 1 Spring
The Spring term started with the theme 'Local Church - Community :Special People'.
All families who live or worship in a parish are part of the parish family. As in any family there are people who have special roles within the parish. On Sunday, in church, we meet people who do special jobs as we gather to celebrate the Good News of Jesus. There are special people in our lives who are there to help us.
Lent / Easter - Giving
Lent is the season when Christians practise both giving and giving-up, to identify with the complete self-offering of Jesus which is remembered in the liturgy of Holy Week and the Easter Triduum (Holy Thursday, Good Friday and Easter Vigil).
In his Gospel, Matthew makes it clear that in loving and caring for other people we are loving and caring for Jesus.
By the end of this topic we were able to answer our big questions such as:
How does each day offer new opportunities for doing good?
What helps a person to choose what is right and good?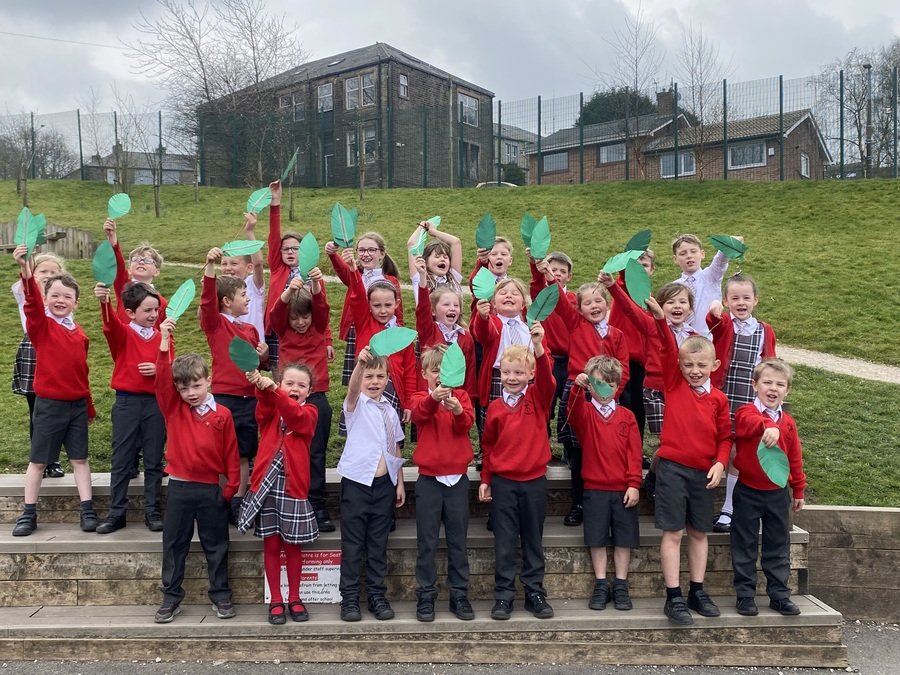 Year 3 Spring Term
Lent- Lent and Holy Week is a time of giving in different ways and remembering the total giving of Jesus.
pour key questions were:
Why are people brave and courageous?
What does it mean to give yourself to others?
Year 5 Spring
In the first half of the Spring Term, we looked at the importance of The Eucharist and how it is a reminder of Christ's sacrifice on the Cross. We learned that through his sacrifice on the Cross, Jesus gives us his body and blood for the salvation of all people and provides hope for the future.
Year 6 Spring
In the first half term, we looked at the Bible, learning about its history, how it is structured and reading some of the many different text types within it. We then moved onto the Eucharist where we focused on the concept of unity and explored what makes and breaks friendships.