DANCE SESSIONS BRING CHEER TO KS2!
DANCE SESSIONS BRING CHEER TO KS2!
20 September 2022 (by Liam Ashworth (LAshworth))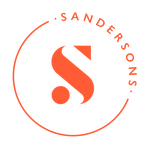 The sound of music has echoed out through the hall this term as some of our KS2 classes are well underway in their PE dance unit. Sandersons dance company have been in school delivering 'Street Dance' sessions to Year 4,5 & 6. Here's what Sandersons say about the dance form;
'Street Dance is one of our most popular dance classes for children! This energetic form of dance developed outside the studio and has grown to be one of the biggest dance styles in the world. We teach authentic Street Dance in our classes with a variety of the Street foundation styles including Hip Hop, Locking, House and Breaking as well as Commercial & popular choreography to suit the age of each class. This style is great fun and helps dancers become more creative and confident. A great style for beginners to start with and lots of opportunities to become more involved in our successful department for those wanting to progress further'.
Keep an eye out on the PE latest news section of the website for photos of the sessions.
If your child is involved in the sessions or is yet to sample the sessions through school, we encourage you to visit their website and find out all you need to know about the discipline and hopefully your child will be motivated to go and try out a new hobby!
Visit - https://www.sandersondance.co.uk/classes/streetdancehip-hop/