FOOTBALLERS CLINCH SILVER MEDALS!
FOOTBALLERS CLINCH SILVER MEDALS!
6 October 2022 (by Liam Ashworth (LAshworth))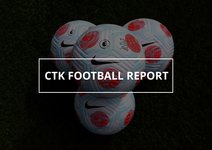 A CTK football team of mixed year 5 and 6 players took part in a Burnley schools' football tournament, at Prairie Sports Village last Wednesday. The players were gifted an opportunity to play together competitively, against a range of talented teams in a 7 a side format. The players represented school tremendously, and put in some hard fought performances to come out as silver medal winners! GO CTK!