Children's Mental Health Week
Children's Mental Health Week is taking place this week - 1st -7th February 2021.
This year's theme is Express Yourself!
The aim of this theme is to encourage children to express themselves in a variety of ways. For example, expressing yourself can be about sharing your feelings, thoughts and ideas through creativity. Children could express how they feel through a piece of artwork or writing, or they could express it through a performance such as dance or drama.
An important part of this theme is that expressing yourself doesn't mean that you're the best at something. It's all about finding a way to show other people who you are and how you feel. It's about showing how you see the world and finding a way to 'express yourself' which feels good to you. Expressing yourself in a way that's unique to you is a great way to improve mental wellbeing.
This year, Place2Be is encouraging both children and adults to explore the different ways that we can express ourselves. It's time to get creative and express your feelings, thoughts and ideas, through poetry, song, dance, or whatever it is that interests you. I would love to see some children's work this week. Please send in any video's or art work. I know we have some fantastic dancers and artists in school.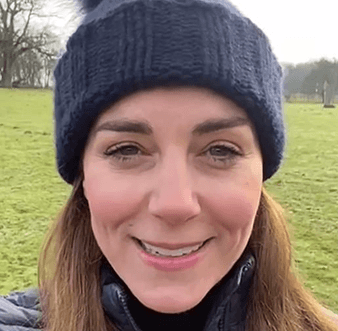 I have included a link to a special message from the Duchess of Cambridge who in her own words explains the importance of Children's Mental Health Week. Click here to watch the video click.
You can also watch an assembly featuring pupils from Featherstone Primary school and well known-faces discussing the theme of 'Express Yourself'.
A special Assembly
Hosted by Blue Peter's Lindsey Russell, and CBBC Presenter and Place2Be Champion Rhys Stephenson, the assembly is a great way to help children to explore the creative ways they can share their thoughts and feelings.
The assembly features special guests:
Sharna Jackson, award-winning author
Nikki Lilly, Youtuber and campaigner
Matthew Lewis, actor
Plus a special message from Doctor Who star, Jodie Whittaker.
Click here to watch the assembly
The assembly is 25 minutes long. For younger children, you may wish to pause and discuss the themes to break up the length. Here are some suggested discussion points and things to try at home or in class:
08:04: How do you like to express yourself creatively? How does it make you feel?
09:24: If you could design your own hat (or other item of clothing) to express yourself, what would it be like and why?
16:08: Why not have a go at your own Draw your Feelings activity? Check out our 2 minute demo video.
19:41: If you had magical powers, what spell would you cast for Children's Mental Health Week?
23:44: Could you have a go at the BAFTA Young Presenter competition? Find out more.
If you would like to know more about how you can take part this week, please click on the following link below.
Information for parents and carers.
I have also included a link to resources and few guides below that you may find useful. As always, we are here to support all children and families of Christ the King.

Click on the above image to download resources