Year 3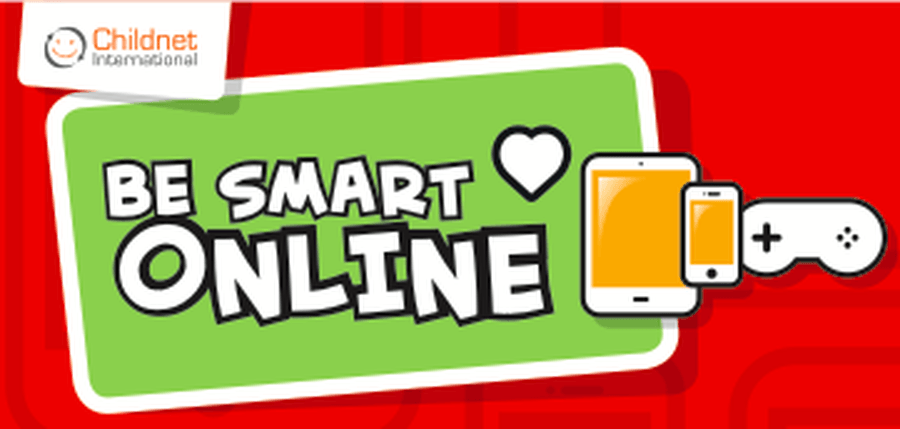 Internet safety
Please remember to ask parents permission before accessing the internet. Remember to follow the SMART rules when keeping yourself safe online. If you are unsure click on the following link https://www.childnet.com/resources/be-smart-online
Date: Wednesday 25th November
Message from Miss Wickington
Hello, amazing Year 3.
We had a lovely morning yesterday, in our own virtual classroom! It was a great way for you to share the work you have done. I enjoyed seeing your work, baking, story boards, Peculiar Pet poems and stories.
Email me your work and I will provide you with feedback. Alternatively, you can bring it back into school, next week. Remember, your passwords are in your home reading book, email me if you've not got these. Get in touch if you have any questions : y3@king-pri.lancs.sch.uk
Your work for each day is posted on this page. Start on Monday and work your way through. Relax and enjoy the tasks.
Maths wizarding challenge
From today, I have set you maths challenges to complete, these are posted below. As you are magical mathematicians, I've also allocated to you, worksheets and tricky problems on Active Learn. I will give everyone who completes these challenges a treat and there will be a special prize for the greatest math Witch and Wizard!
My Home Learning day
8.30am Breakfast, dressed, and ready to learn
9.15am Maths
10.15am Break
10.30am English lesson
11.30am RE lesson / Spellings
12.00pm Lunch
1.00pm Topic work - Geography, Design & Technology,
Science
2.30pm Times Tables Rock Stars/ Purple Mash /
Independent Reading
All work can be found below
English/Literacy
King Midas
This week we are going to revise punctuating direct speech, by reading and listening to King Midas and the Donkey Ears. We will then, use our skills to write a conversation, from another magical King Midas story.
Monday's Work
Please, read King Midas and the Donkey Ears. Arrange the story in the right order and tell it to someone else. Then, answer questions about the characters in the story.
Tuesday's Work
I hope you will enjoy, King Midas and the Donkey Ears story again. Can you think of the missing words in the text? Look at the speech bubbles, and punctuate the direct speech. You're now ready to write a conversation between King Midas and his barber.
Wednesday's Work
Today our story is, King Midas and the Golden Touch. Once you have read this, make a summary of the story. Then, imagine a conversation between the characters, and write it as properly punctuated direct speech. Enjoy!
Thursday's Work
Thursday Literacy
Friday's Work
Friday Literacy

Please click the links under each day to access the worksheet where you will find daily information and links to help you explore the topic.
Reading
Go to www.activelearnprimary.co.uk and enter your login details. Read a book that has been allocated to you in your 'My Stuff' area.
Mrs Webster's Writing Challenge
Good morning Year 3.
I thought I would set you a little challenge whilst you are working at home. I know you all have fantastic imaginations and are wonderful writers so I have set up a writing competition. You can do this at any point during your time at home. I will, when you all return, look at your work and pick my favourite. I will give all entries a small prize and the winner a special prize.
Writing challenge Peculiar Pets
Good luck and have some fun!
Mrs Webster
Spellings
Please continue to learn your weekly spellings in your spelling booklet. Look at these new ways to learn your spellings. Draw pictures around your word, to help you visualize the meaning of the word. Like we do in class, say the word with an action and in a funny voice.
This weeks spellings are root words with a suffix added.
sadness

nastiness

foolishness

happiness

kindness

enjoyment

employment

statement

movement

document
RE
There are two lessons this week. It would be better to do the first lesson at the start of the week (Monday/Tuesday) and the second lesson towards the end of the week (Thursday/Friday). Simply click on the image to the right, where you will find out about our current R.E. topic. Celebrating Baptism and understanding the meanings of promises.
In our program go to Week 2, there are two tasks to complete this week. First, research your favourite Saints and write your own Litany of the Saints. This is a prayer, which is said to ask the Saints to pray for the baby and all his or her family and friends.
In class we have been learning about promises and what they mean to us at this special time. For task two, read the text in the sheet and decorate your own cross with the Baptism promises that are important to you. I'm going to use these for our classroom display.
Weekly Project
For this topic, continue learning about mountains. Study the 3 amazing ways that mountains are formed in the link below. Then, draw and label the different mountain formations.
Finally, can you make your own mountain? Make it out of junk material, play dough or a 3D card mountain.
Design and Technology
In class, for our Design and Technology topic we have been designing and enjoying healthy balanced seasonal meals. So far we have made fruit kebabs and a seasonal apple and pear crumble. Last week, we learnt about the health benefits of different coloured fruit and vegetables, and we designed a savory vegetable tart.
Now's your opportunity to make tea for your family. Place your favourite healthy vegetable toppings onto puff pastry, bake and enjoy. Serve with a yummy salad and pickles. As you eat, explain what the benefits of the rainbow vegetables are. In class, our favourite toppings were: sweetcorn, red peppers and carrots!
Remember - if you can, send photos into school of your amazing work, we would love to see what you have been up to!
Email them to us via y3@king-pri.lancs.sch.uk
Physical Education
Please check out Joe Wicks 'The Body Coach' Kids Workouts to do at Home.
This YouTube channel features free, easy-to-follow, at-home workouts for everyone, including kids. Get fit no matter your fitness level with these active, engaging 5-8 minute videos.These workouts are specifically designed for kids for when they are isolating"