Sports Home
News
Christ The King take Gold!
2 September 2019
We are delighted to announce that for the third consecutive year, Christ The King have officially been awarded the 'Gold' school games mark, for all our hard work in P.E and school sport. The award recognises the work we do to ensure all children are being physically active, are being inspired through engaging provision and are actively taking part in extra curricular sports sessions., We are also signposting pupils to further opportunties to be active outside of school within the local community and grassroot clubs.
If you know or are involved with such an organisation and would like to build a link with the school, please get in touch with Mr Ashworth via the school office. Thankyou and congratulations everybody!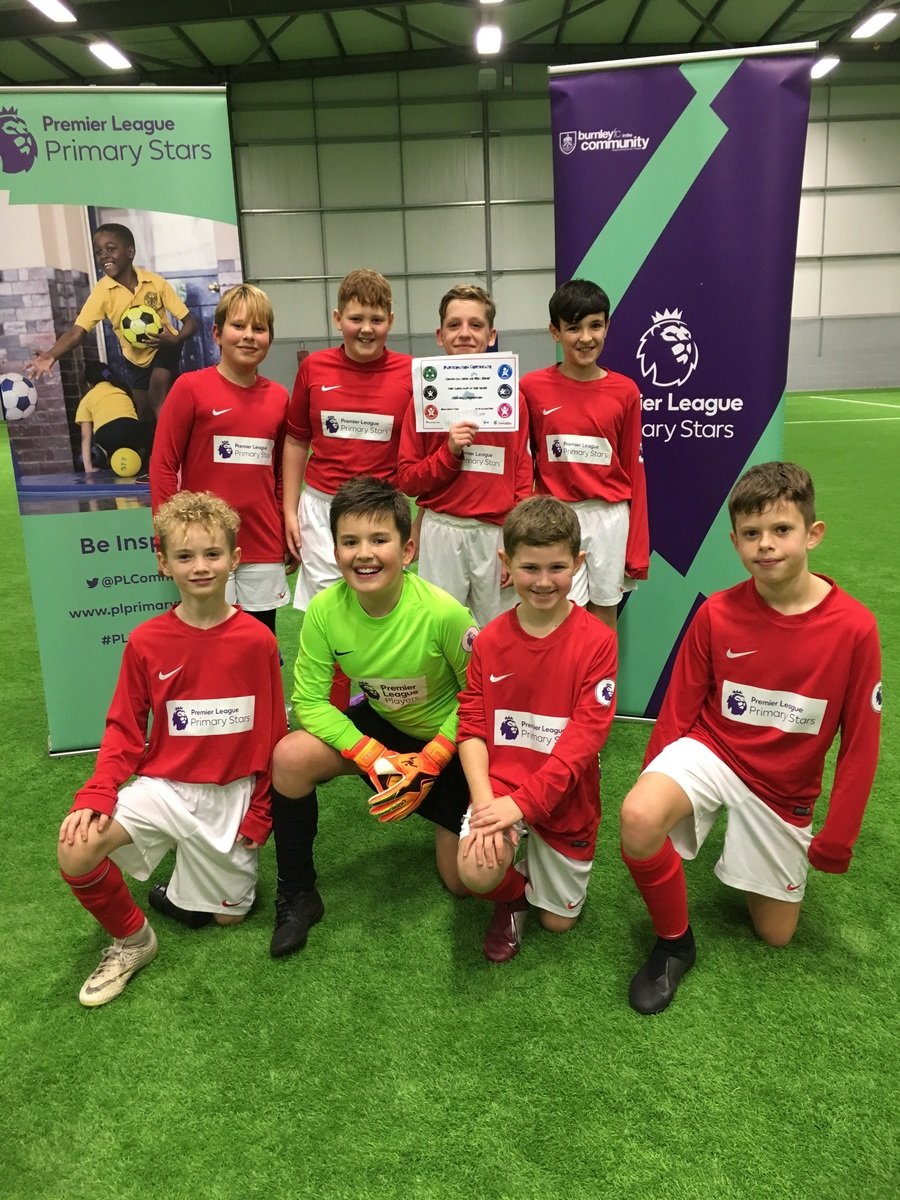 News
REPORT: Premier League Sports Tournament
2 November 2018
The u11 CTK boys football team visited Burnley FC's Barnfield Training Centre last Wednesday, to part in the Burnley School's Premier League Primary Stars football finals.
The level of competition was high, and the CTK team gave a great account of themselves both on and off the field, whilst displaying their talents throughout three hard-fought games.
In all the ties, CTK created several quality chances to score, and enjoyed a lot of the possession, spreading the play well and showing great resilience to work hard both on and off the ball. CTK were very unlucky on a number of occasions not to have scored after some impressive build up play. Midfield maestro Ollie had a host of chances denied by some excellent keeping, whilst fellow Year 5 pupil Harry saw at least one effort strike the bar.
CTK finished the tournament in 4th place, which is a fantastic achievement in itself, considering the amount of Burnley schools who competed in this year's event. The determined performances were pleasing to see and the boys did the school very proud!
I would like to thank BFCITC, together with the Premier League, and all the BFC staff, for allowing the boys the chance to play in the same Premier League environment as their Burnley first-team idols.
Our congratulations also go out to Worsthorne Primary, who were the eventual tournament winners.