School Council
We have an active School Council at Christ the King for Class Councillors take place each year. Candidates prepare a presentation to their Class before they are elected. The very young children in Reception Class and Year 1 also prepare and present their ideas. Fortnightly meetings are held with the representative Councillors from each class.
The Council holds regular assemblies to consult all the children on current issues affecting the school and they are involved in a number of activities which require decision-making, as are all the children in the school, including which external charities to support.
School Council Team 2017/2018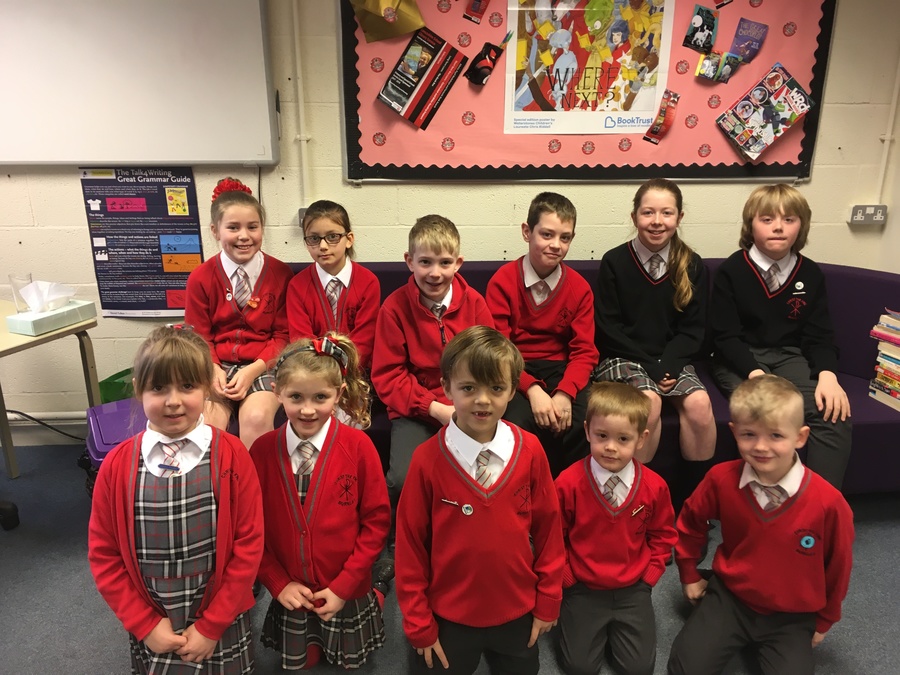 The School Council met with Mrs Clegg on Friday 23rd of March. They decided how we would run our annual Easter design (Eggs and Bonnets!) competition and also made posters for around school to advertise the Easter raffle. The money raised from this raffle was £195.00 and they decided to spend this money on new playground equipment for all the school to enjoy.
They will be meeting with Mr Stell after the Easter break and on the agenda will be looking at how we can improve parking around school and also deciding on last terms Reward Trip. Watch this space for more updates!