Welcome
Welcome to our school website, please have a look around. If there is information you would like our school to show on the website, please contact the school office
Mrs Barnes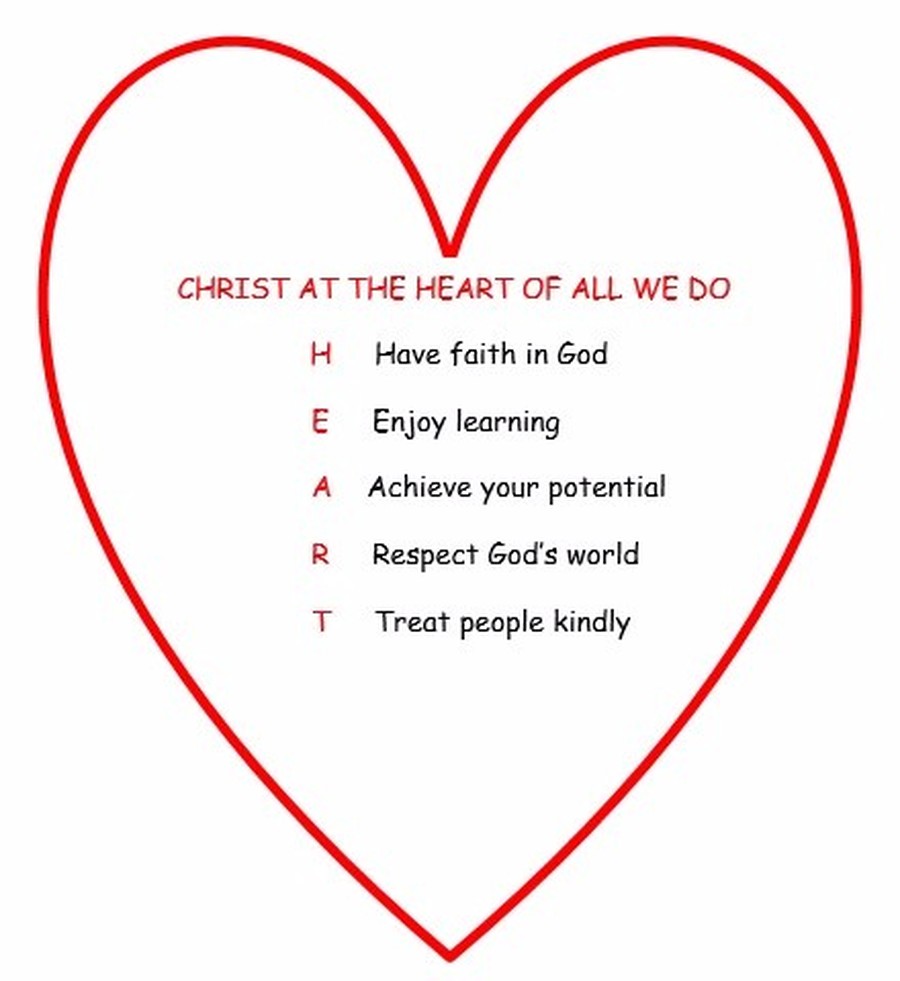 Latest School Calendar Events
Indoor Athletics - Hameldon Year 2

25

Oct

2016

3:55 pm - 5:00 pm

Parents Evening

26

Oct

2016

3:30 pm - 6:30 pm

Friends 'Film Night'

27

Oct

2016

5:30 pm - 8:00 pm

Half Term

31

Oct

2016

Bounceball Sportscool (KS2)

07

Nov

2016

3:30 pm - 4:30 pm
Thursday 27th October at St John's RC Primary School
2pm - 3pm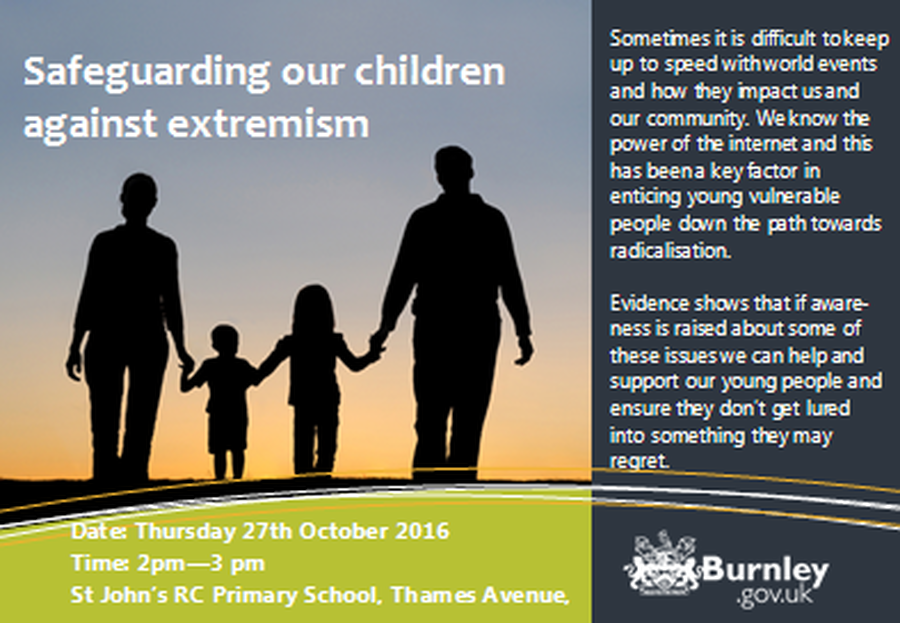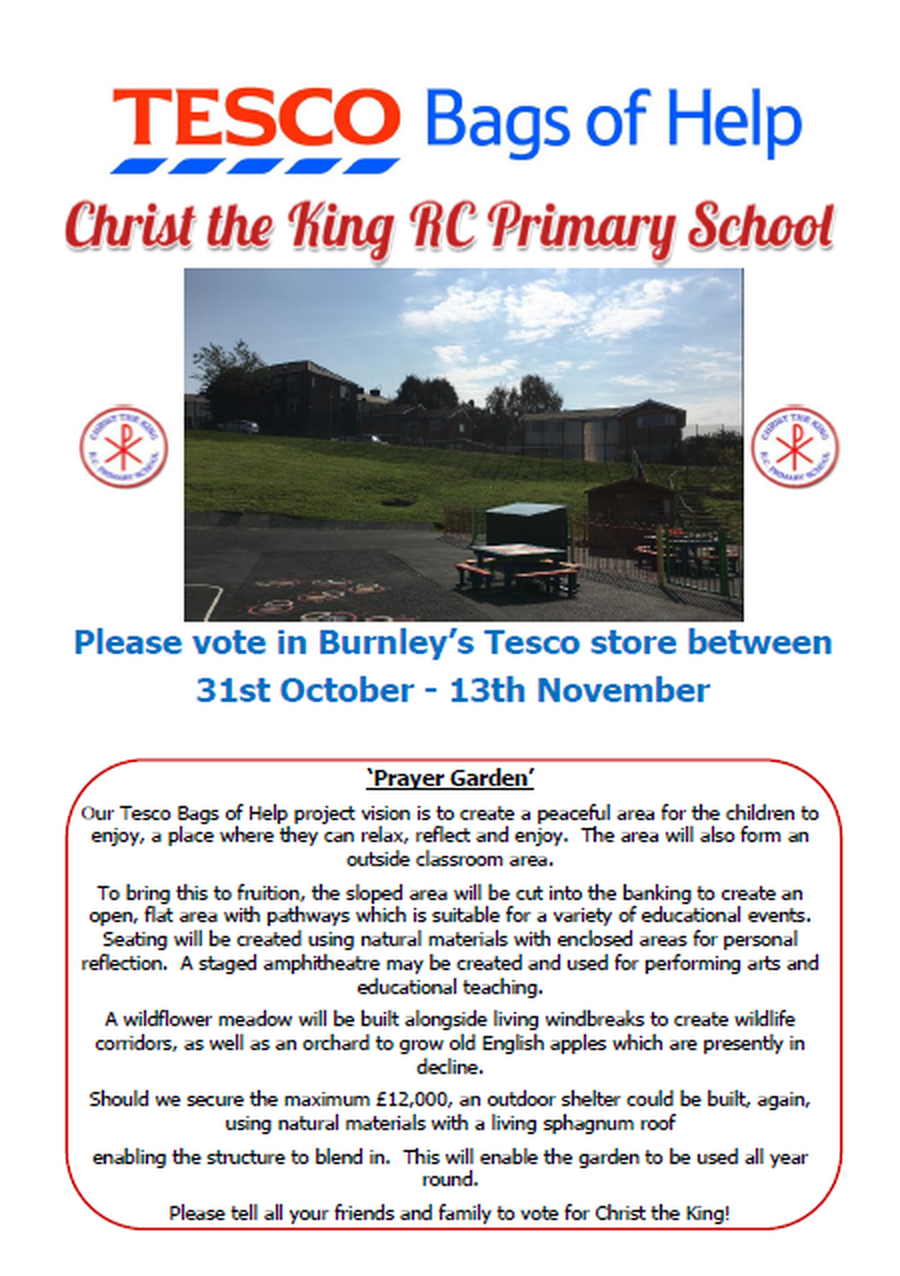 PLEASE VOTE FOR CHRIST THE KING!
Tesco has teamed up with Groundwork on its Bags of Help initiative in hundreds of regions across England and Wales. The scheme will see three community groups and projects in each of these regions awarded grants of £12,000, £10,000 and £8,000 – all raised from the 5p bag charge.
Bags of Help offers community groups and projects in each of Tesco's 416 regions across the UK a share of revenue generated from the 5p charge levied on single-use carrier bags. The public will now vote in store from 26 September to 9 October on who should receive the £12,000, £10,000 and £8,000 awards. In total, there is over £12.5 million up for grabs.
You can vote in Burnley Tesco store between Monday 31st October to Sunday 13th November
During these dates you will be given a token at the checkout to pop in the charity of your choice - 'Christ the King'
Please share with friends and family.
Thank you from all at CTK!
Christ the King RC Primary School News
School News
News Page »
To get instant news notifications download the Webanywhere app on your smartphone or tablet called 'School Updates'. Enter the school postcode BB11 4RB and select Christ the King.