Art and Design
Statement of Intent Art and Design:
At Christ the King, we believe that it is our role to develop children's experience of art, craft and design through an inspirational, creative and an engaging curriculum. Art and Design provides the children with the opportunities to develop and extend skills and an opportunity to express their individual interests, thoughts and ideas. It provides visual, tactile and sensory experiences and enables children of all abilities to communicate what they see, feel and think through the use of colour, texture, form, pattern and different materials and processes. As the children progress through our curriculum, we will continually provide them with the opportunity to critically evaluate and analyse artwork, form opinions and encourage them to use artistic language in discussions. Our Art and Design curriculum encourages children to be critical thinkers with a solid understanding by knowing how Art and Design both reflect and shape our history, and contribute to the culture, creativity and wealth of our nation.
Year 3 Art and Design
Autumn 1 2021
Contextual study:
Our year 3 children studied the work of William Morris. We explored a variety of his paintings and prints and used these as inspiration to try and draw in his style. The children loved creating this page all about Wallis, they included facts about his life and work too. We also began to explore using media with our work such as brown paper and explored what drawing onto this was like.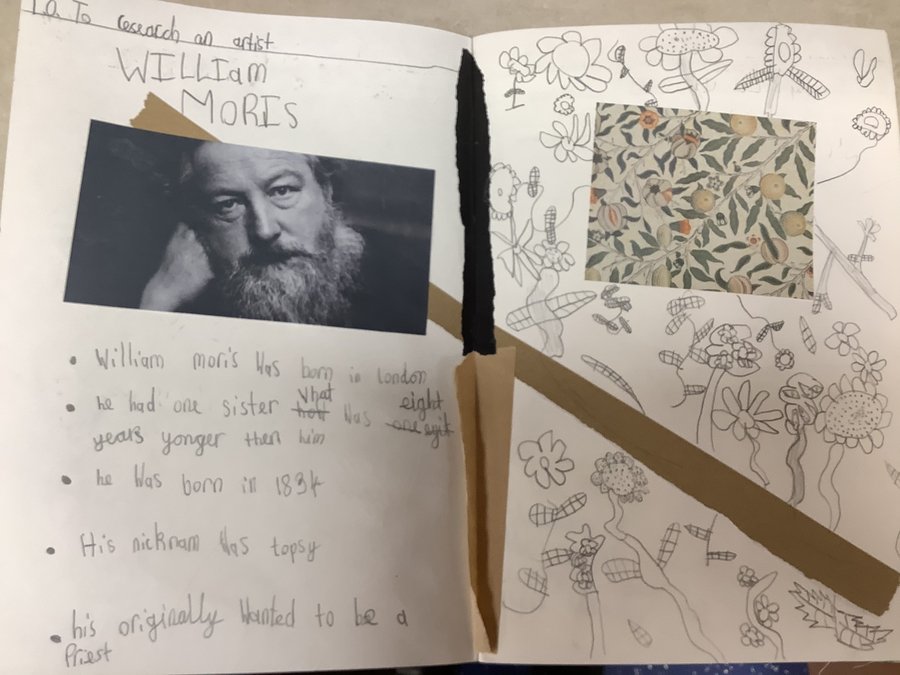 Developing Skills

We then spent a few lessons practising our skills and developing our mark making. We evaluate our work at every point to ensure we are clear on what we are doing well and how we'd like to improve.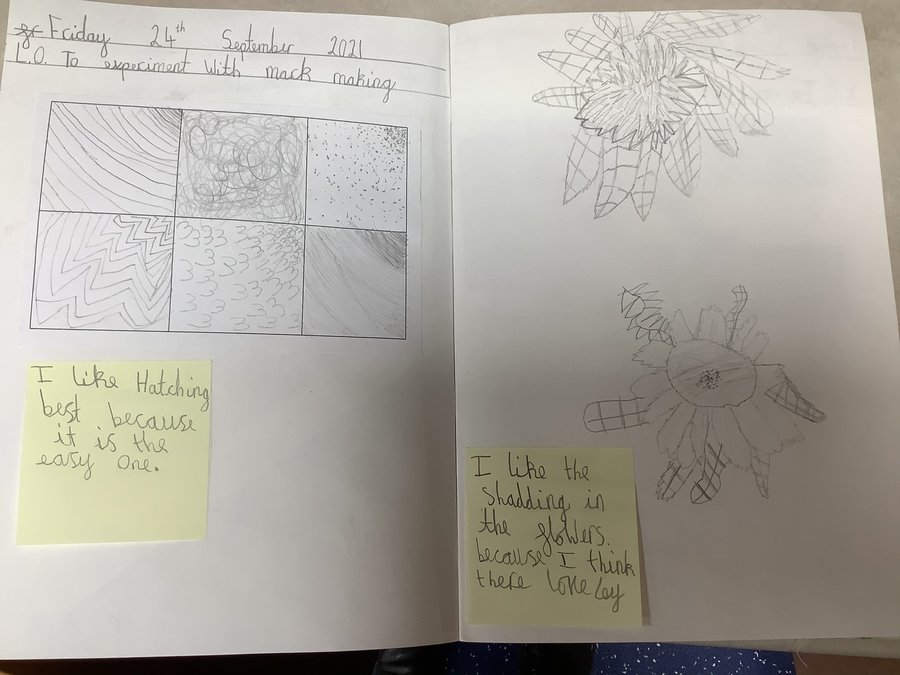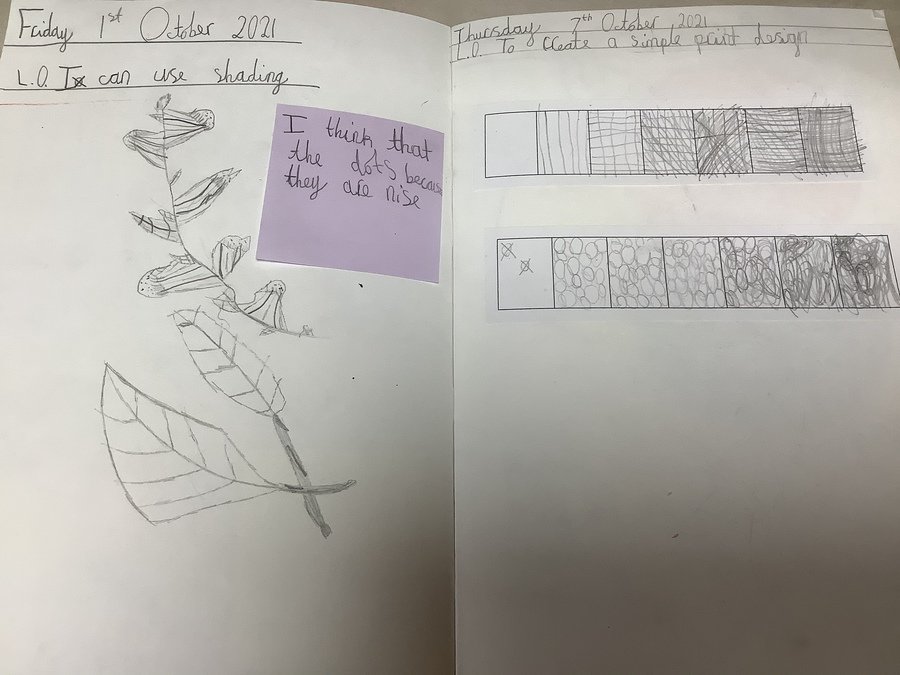 Developing skills brought block printing
Once our children had explored nature 5rough still life drawings it was time to choose our favourite design and the most appropriate design for printing, the children simplified one of their drawings ready for printing. To create our blocks the children used a foam block and drew their pattern onto it. This created heir relief printing block. The children then created a double page spread of experimenting with it, with different paints, colours, rotations and onto a variety of media such as tissue paper and cotton. The children also used their knowledge of colour theory to create their own shade of green for printing. We evaluated our prints thinking about which were effective and why.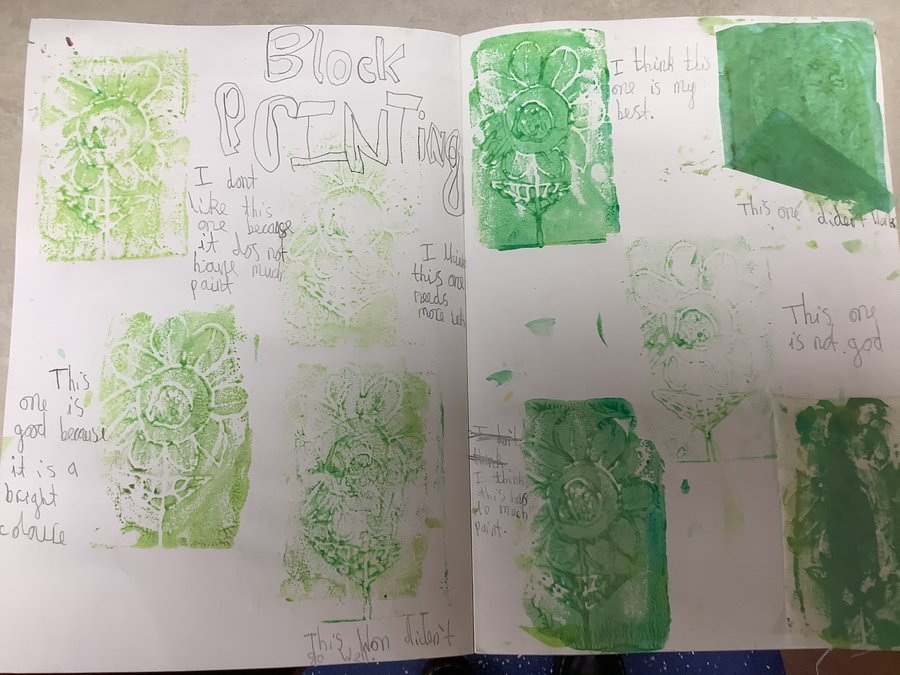 Evaluation
The children then evaluated their relief printing block. We thought about questions such as; Was the print simple enough? Did the print work well? Would you change anything?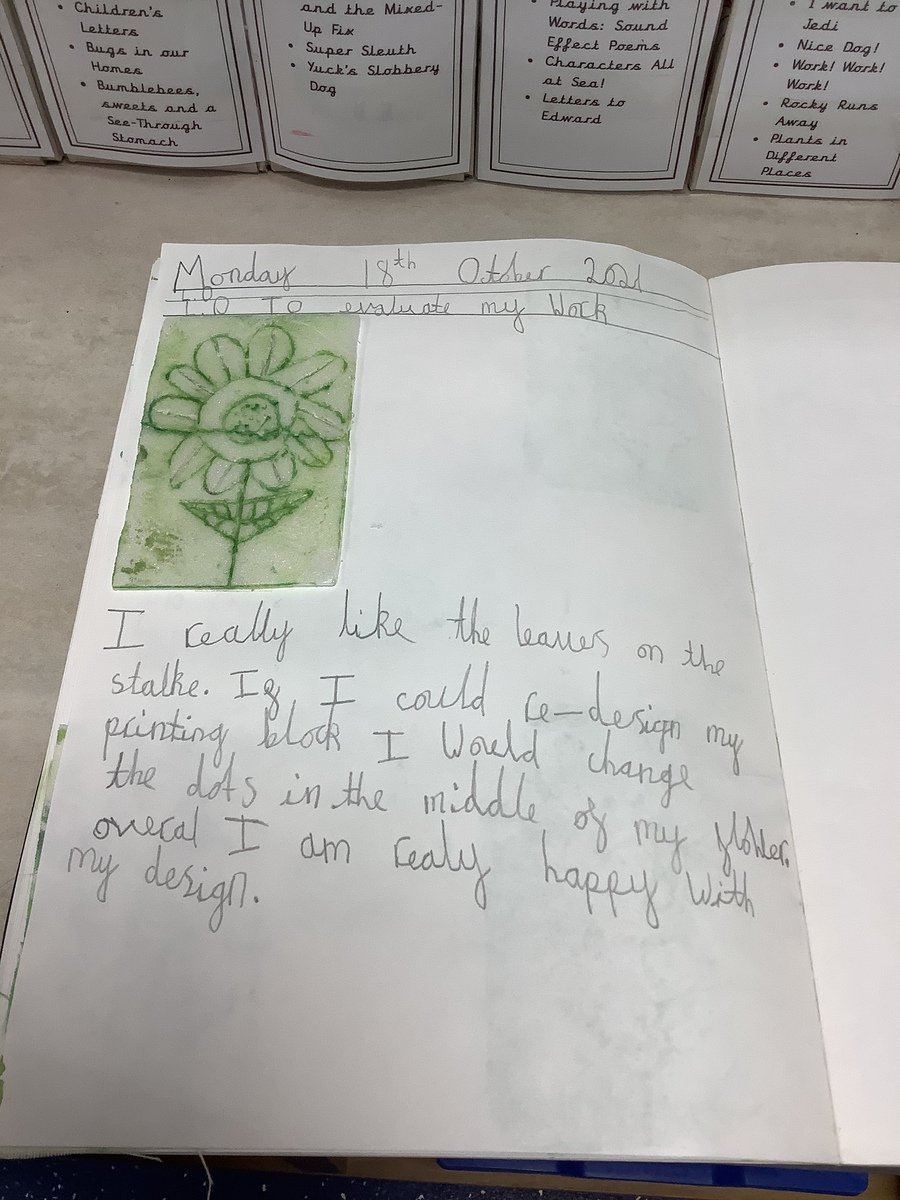 Final piece and evaluation
Finally the children used all of their knowledge and skills to create their final pieces. They used he relief printing block, a choice of media to add to the back ground and their own mixed shade of green paint. They turned out fantastically.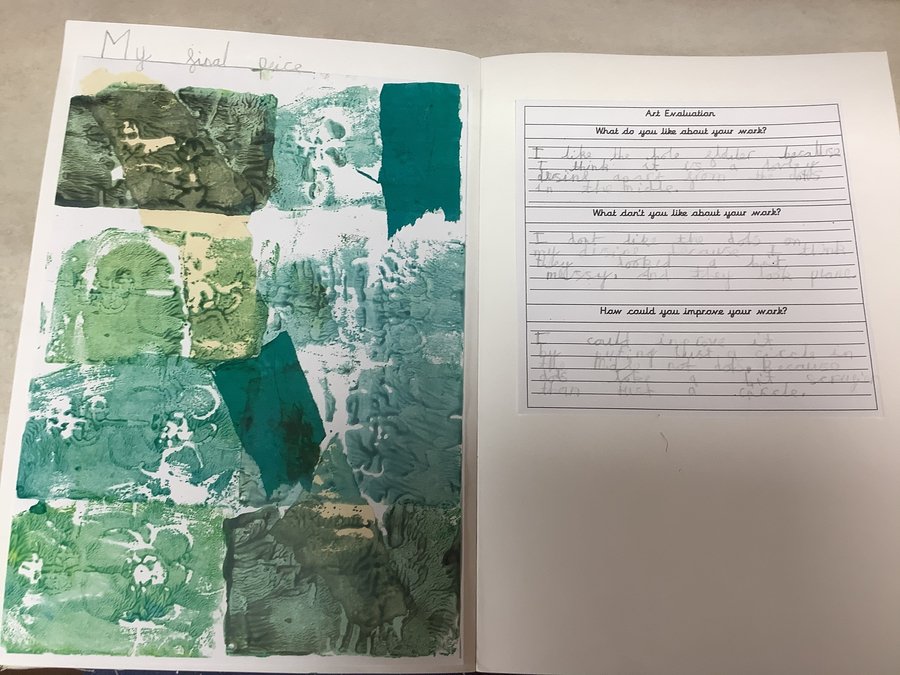 Year 3 Art and Design
Spring 1 2022
Our topic this term was Cave Paintings. Through this topic we have developed many art skills. We have used charcoal to add texture to fine paintings and drawings. We have added detail with small brushes hard pencils and smudging and we have developed our artistic curiosity through exploring past cave paintings from a variety of different cultures and developed our knowledge of what art can mean to cultures and people.
First we explored cave paintings through out history and evaluated them considering the different methods of painting and design.
Next we explored colour theory through exploring the Lion man, the children had to mix a variety of shades of brown and understand tints and tones and how to create these. The children also worked with air dry clay to create their own mini sculpture of the Lion Man, we discussed how to add texture and detail.
The children's work made a beautiful art display in class showing the use of a variety of media and investigating past art and culture. Aren't they amazing?
For our final piece, the children brought together their skills of colour theory, new knowledge of ancient art techniques and their own design ideas to create a class Stone Age wall. They truly have done an incredible job!
Year 4 Art and Design
Autumn 1 2021
Contextual study
Children looked at famous artists such as Paul Cezanne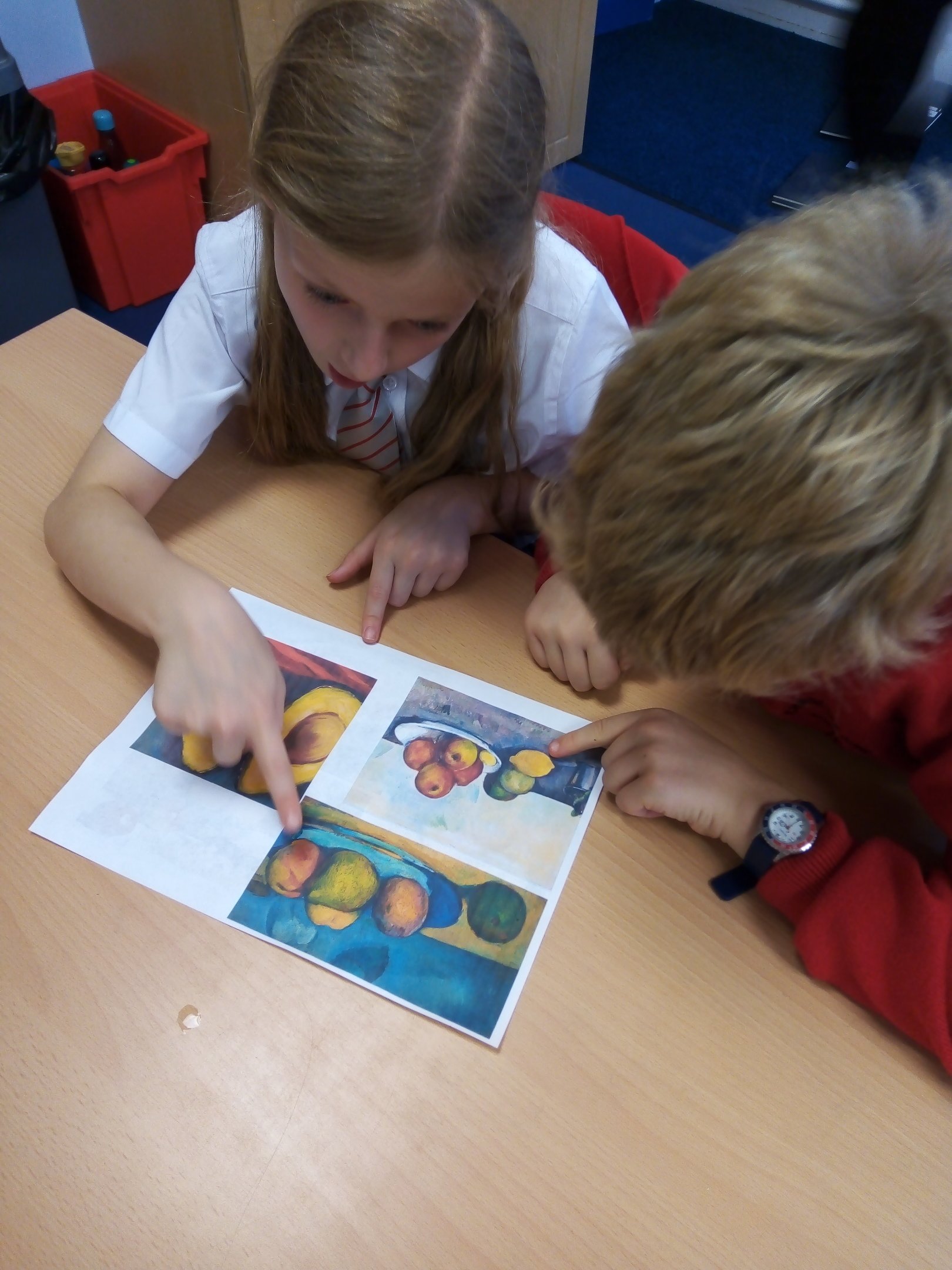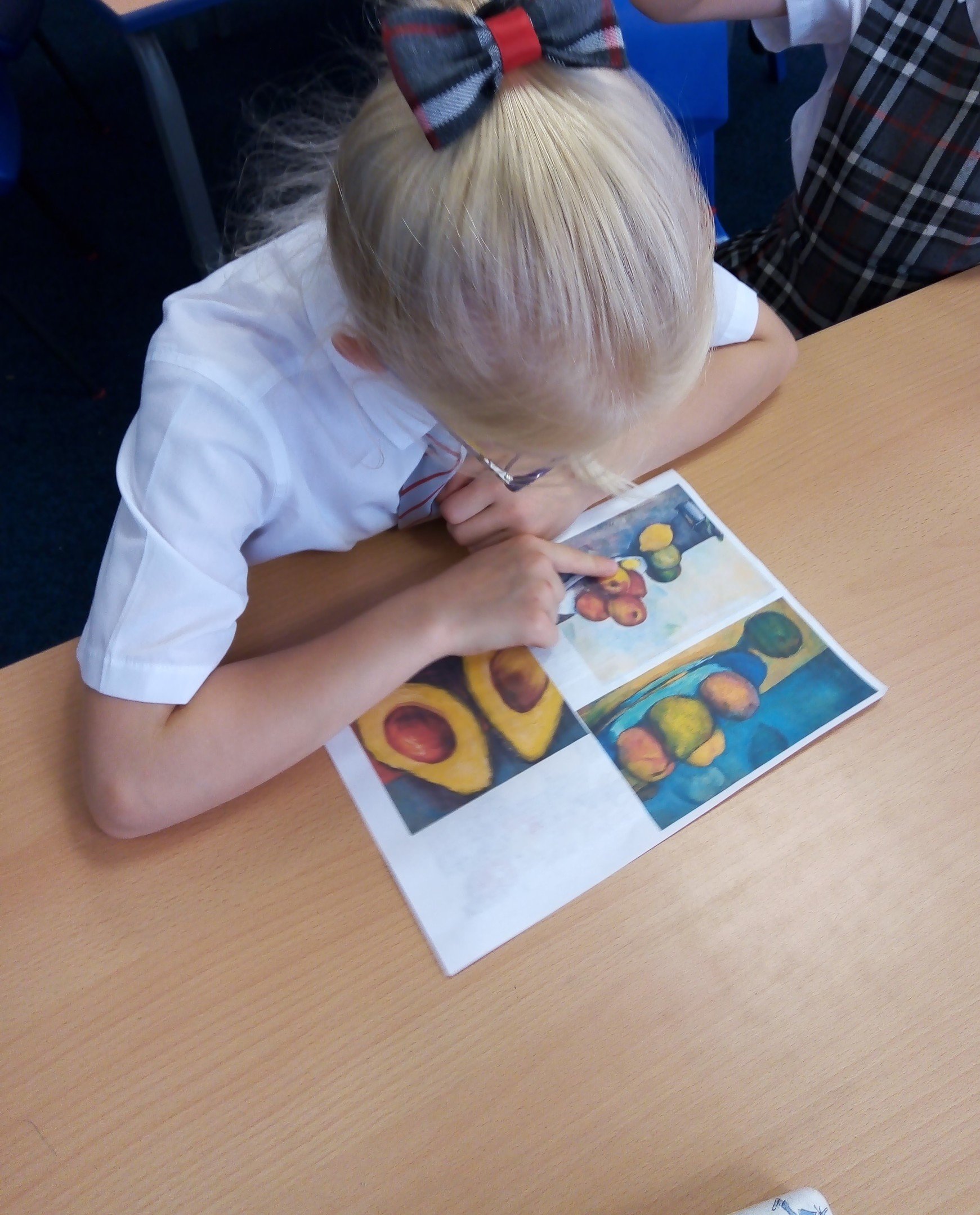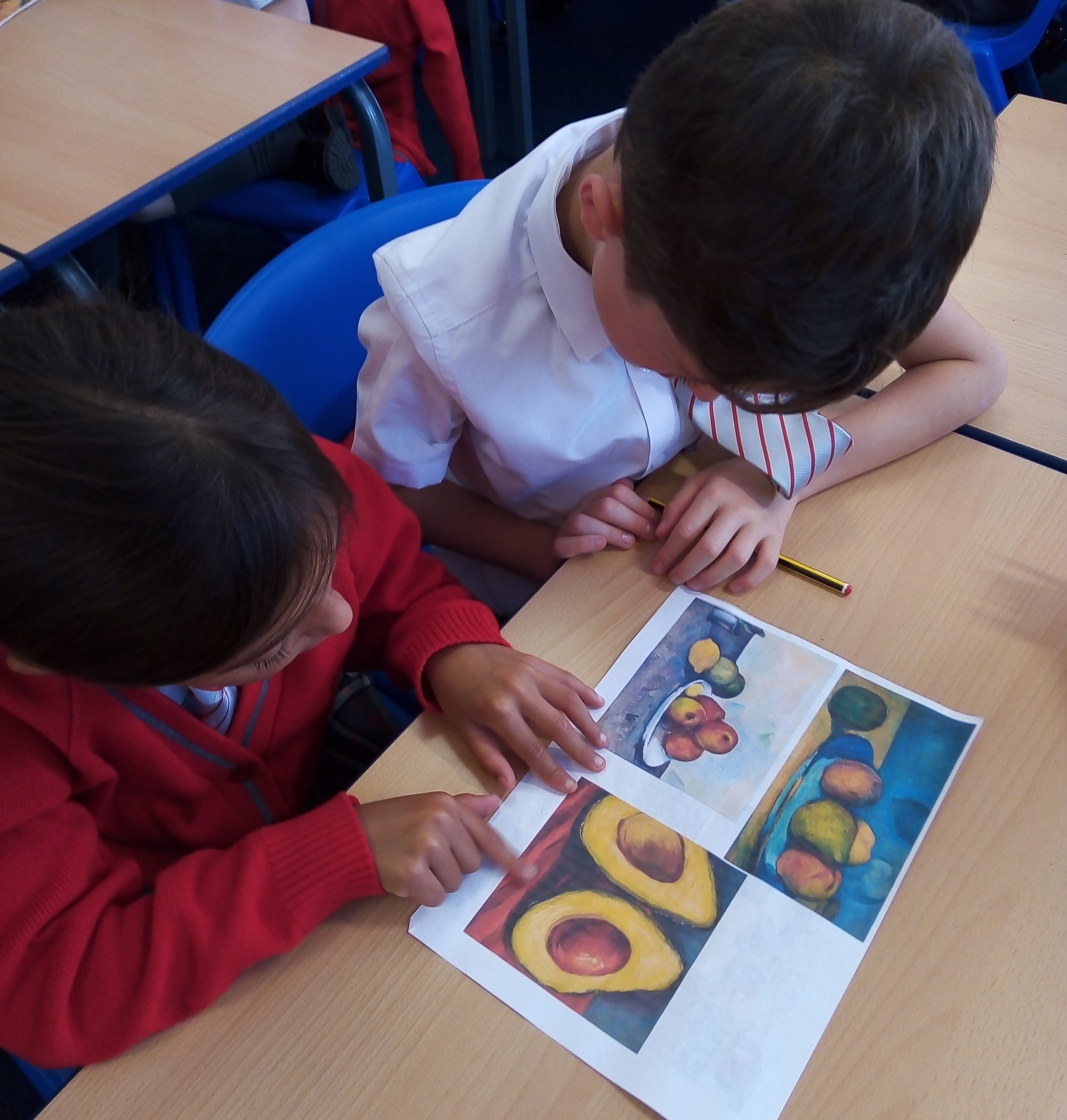 Developing skills
Children then practised their skills -fine drawing and painting – adding water/colour washing/colour intensity skills.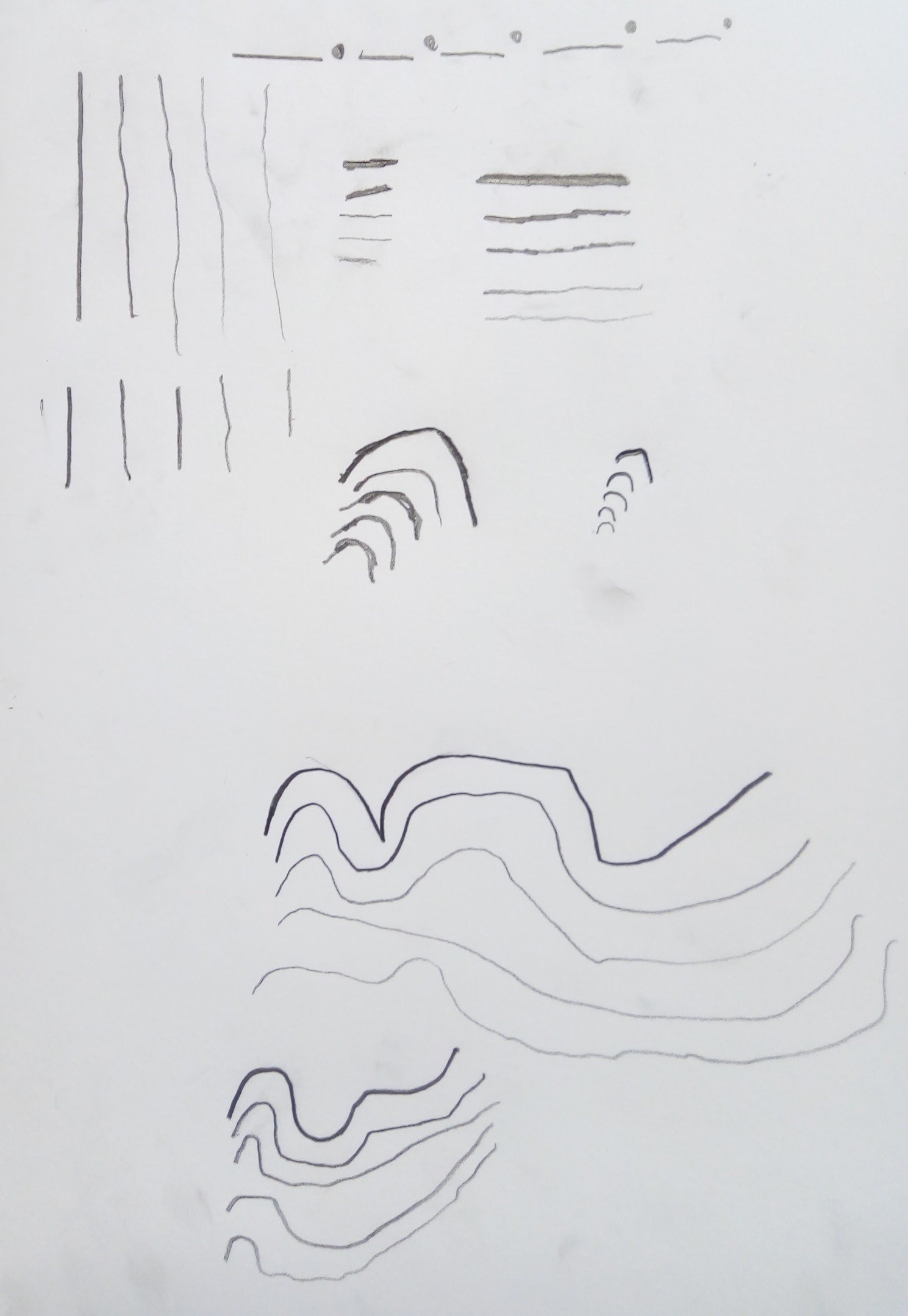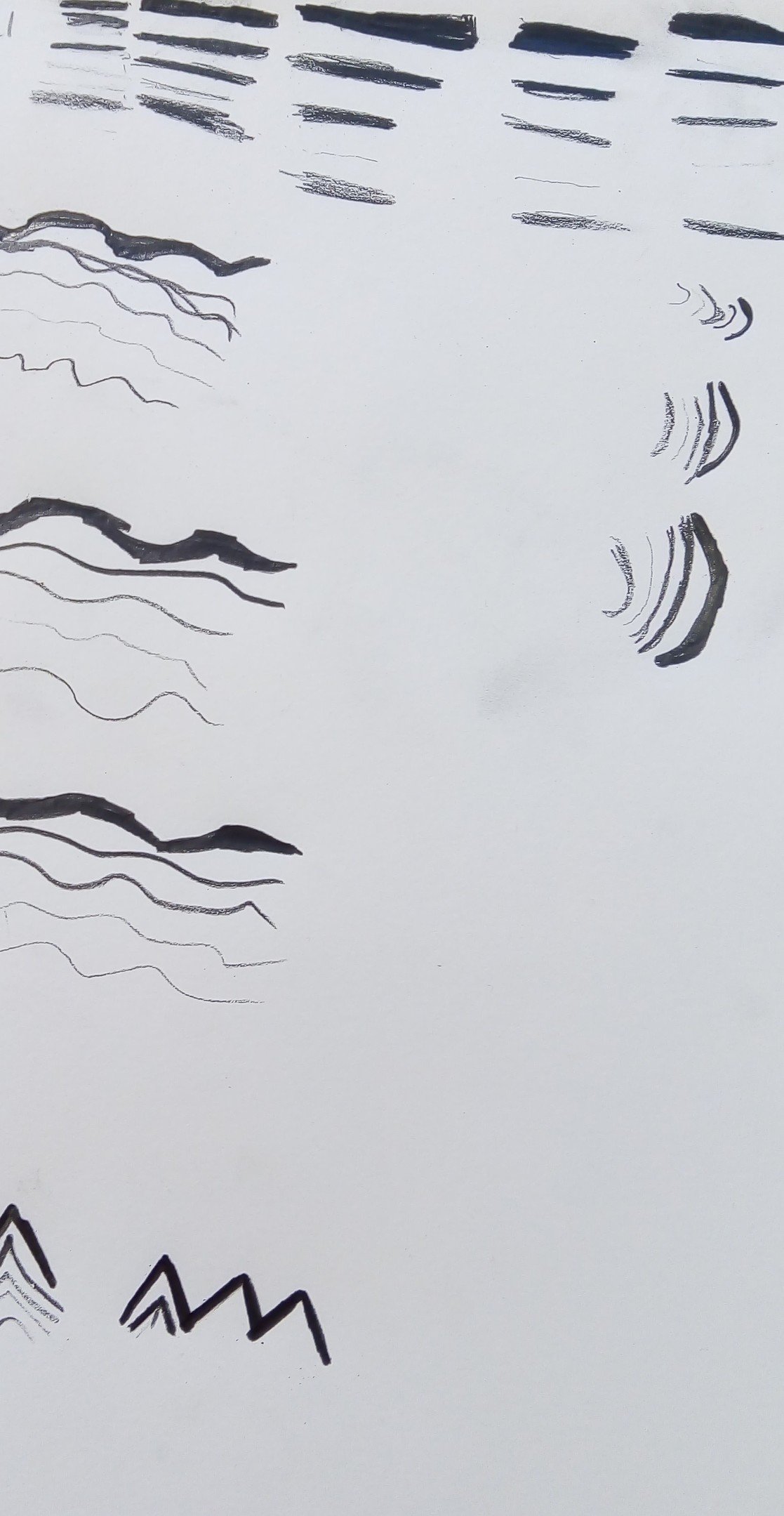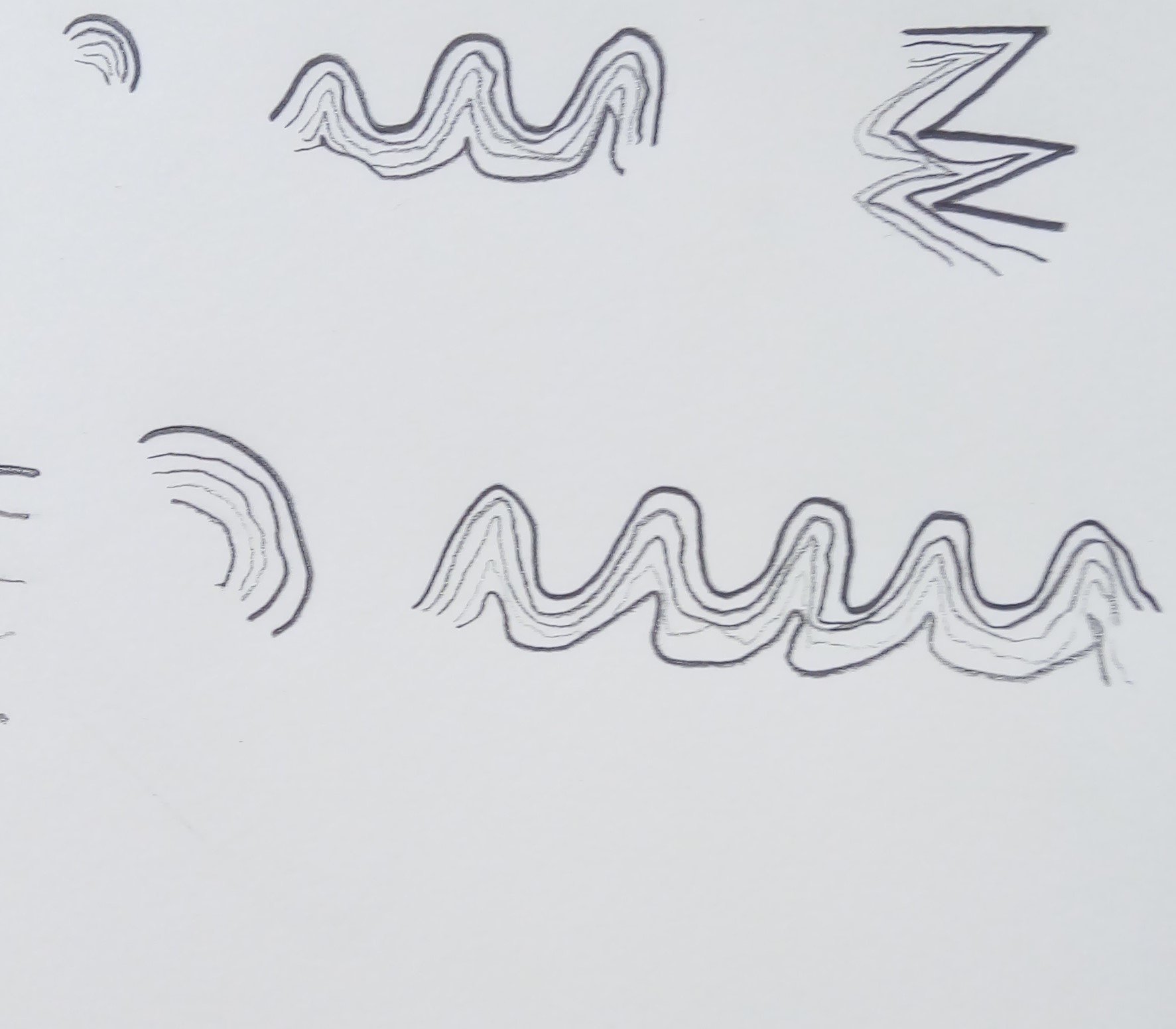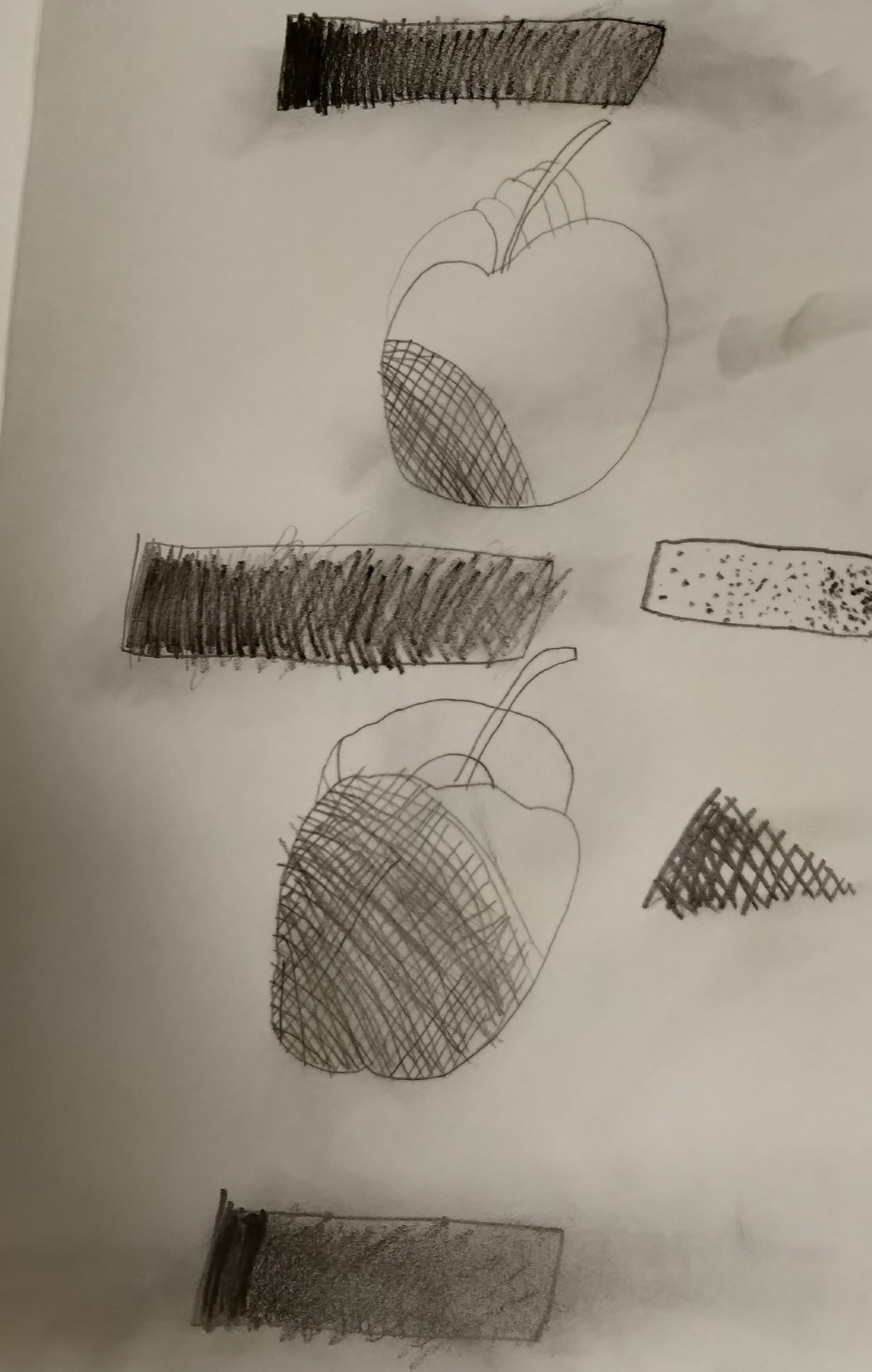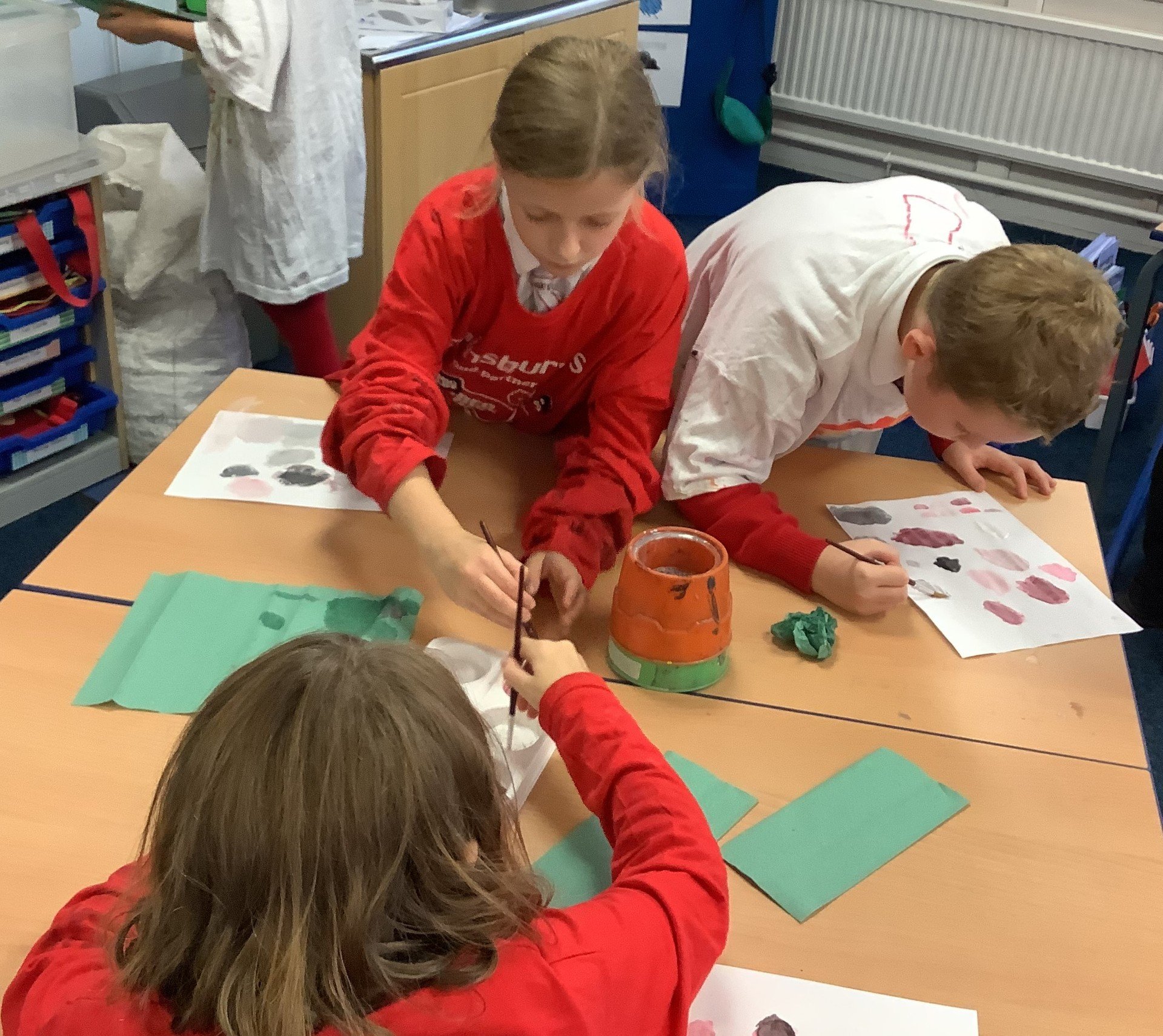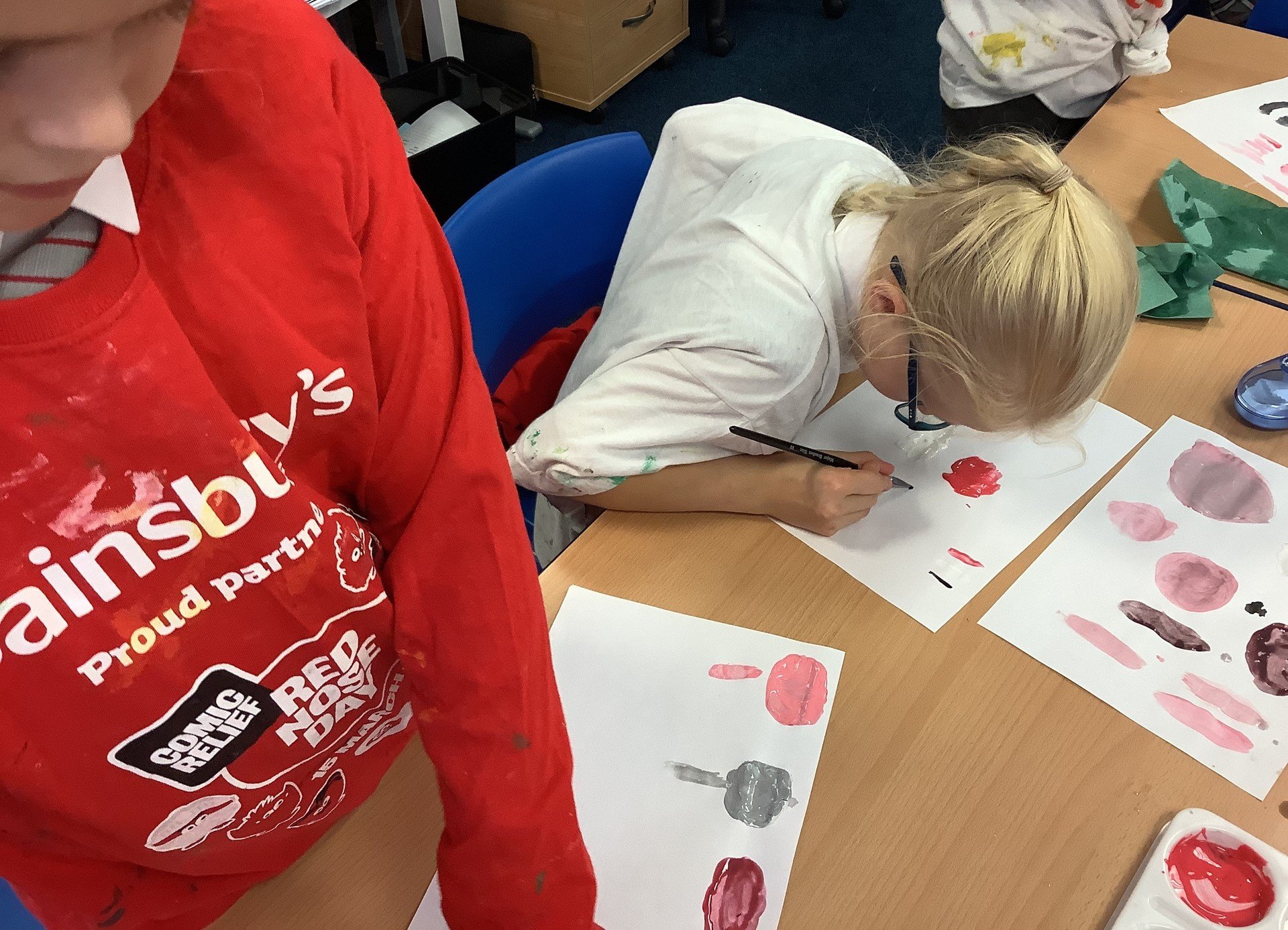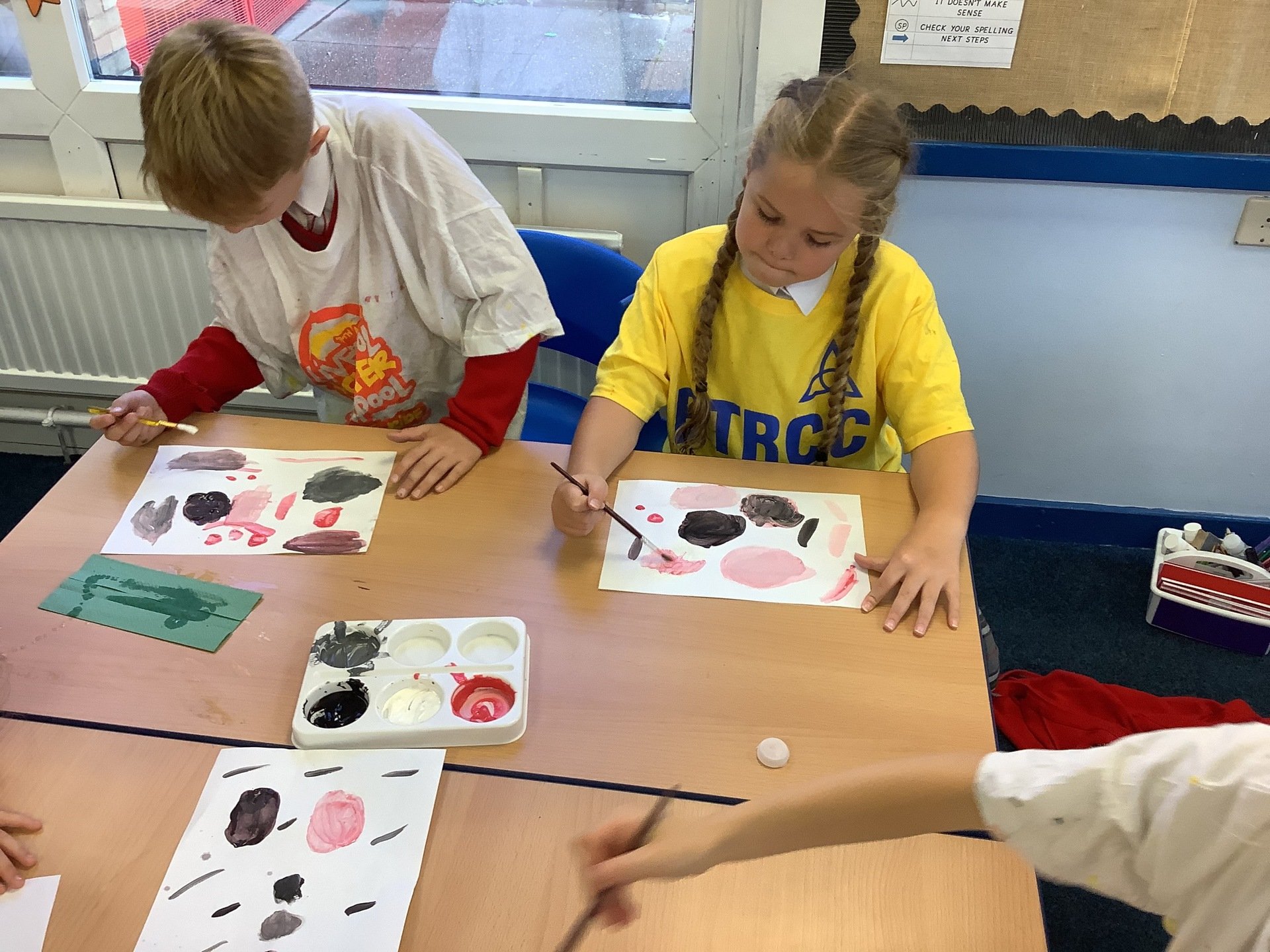 Final outcome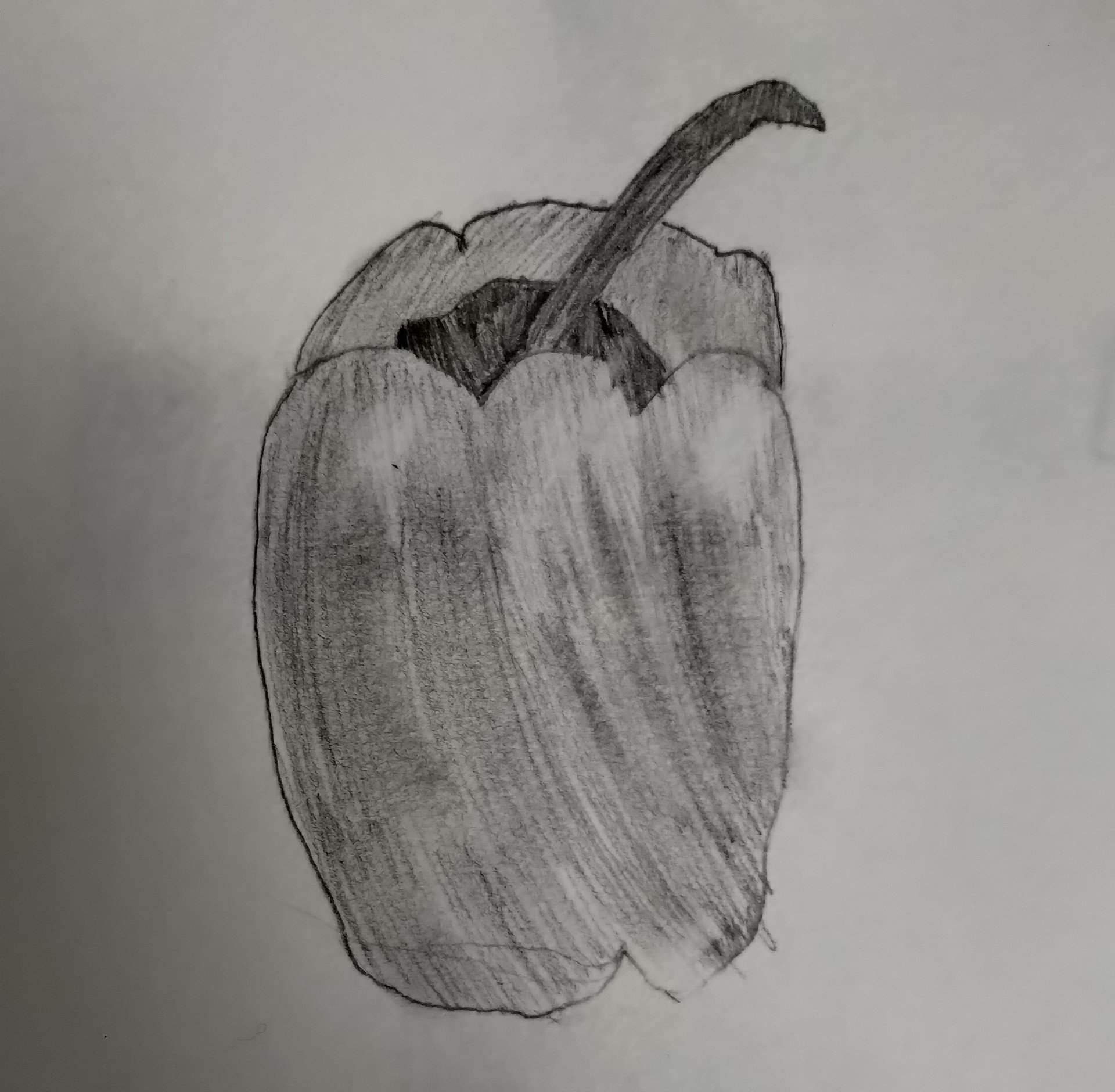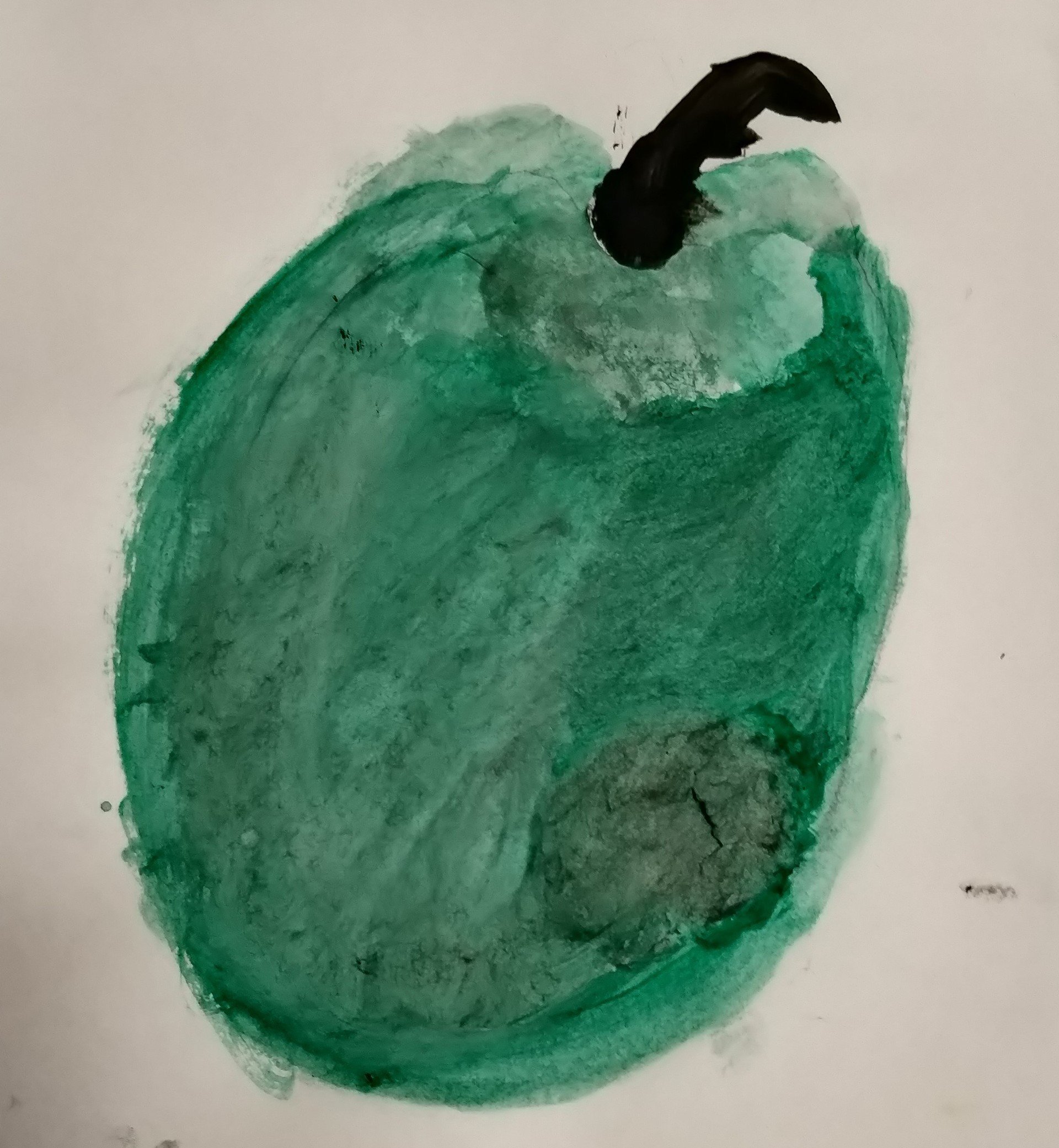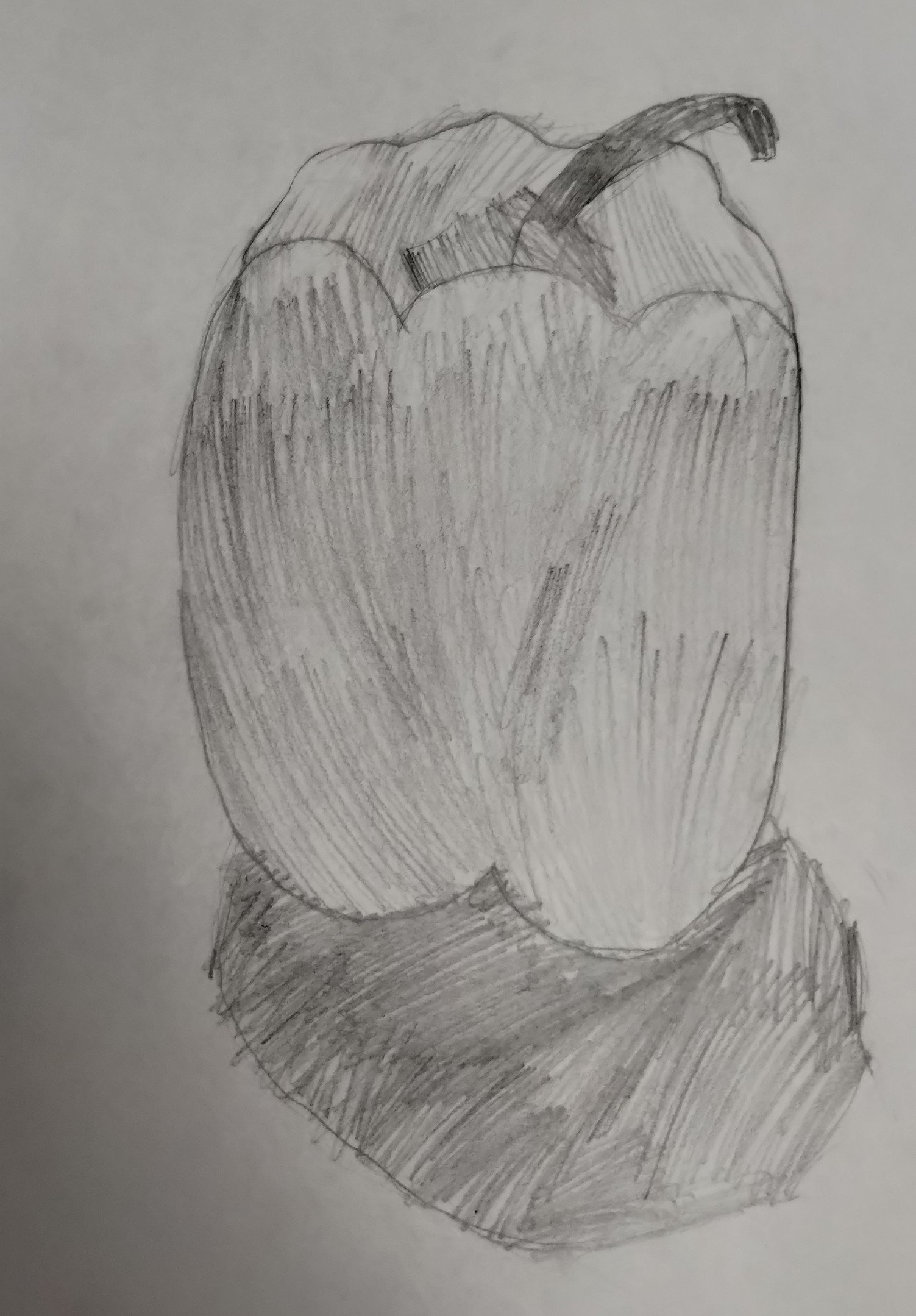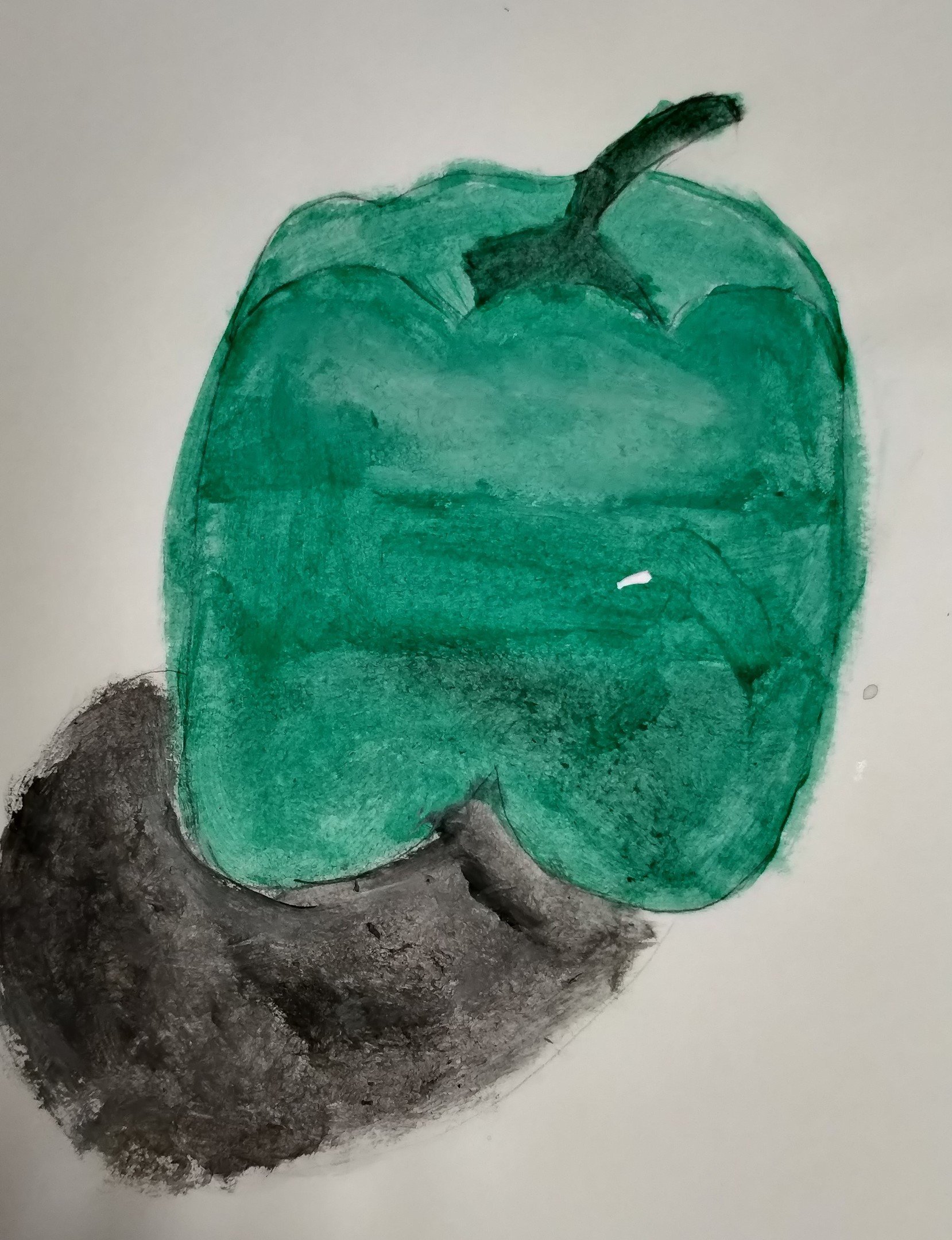 Year 4 Art and Design
Autumn 2 2021
The children studied different Viking knots before practising in their sketch books. Finally, they created their own designs.
Developing skills
Year 5 Portraiture Autumn 2021
Research
We first researched the artist and explored his style.
Intent
After a few explorative sketches, we began our own portraits:
Year 5 Spring Landscapes: Keith Melling
Research
To gain an understanding of the artist, we looked at the life, work and style of Keith Melling. We tried to gain an understanding of the landscapes that inspire him and the techniques he uses.
Intent
After researching the style and techniques used by the artist, we began work on creating our own landscapes.
Final Outcome
After a few hours, our creative process was complete. We are very proud of our finished product.