Statement of Intent History
At Christ the King R.C Primary, we aim to deliver a high quality history education which will give pupils a coherent knowledge and understanding of Britain's past and that of the wider world. We want to promote the key skills of active enquiry and interpretation. Children will be encouraged to form and ask their own lines of enquiry in historical events and processes. Through their study of History in school, children should be curious about the past, understand the complexity of people's lives and the diversity of societies and relationships between different groups as well as be aware of the challenges of their time.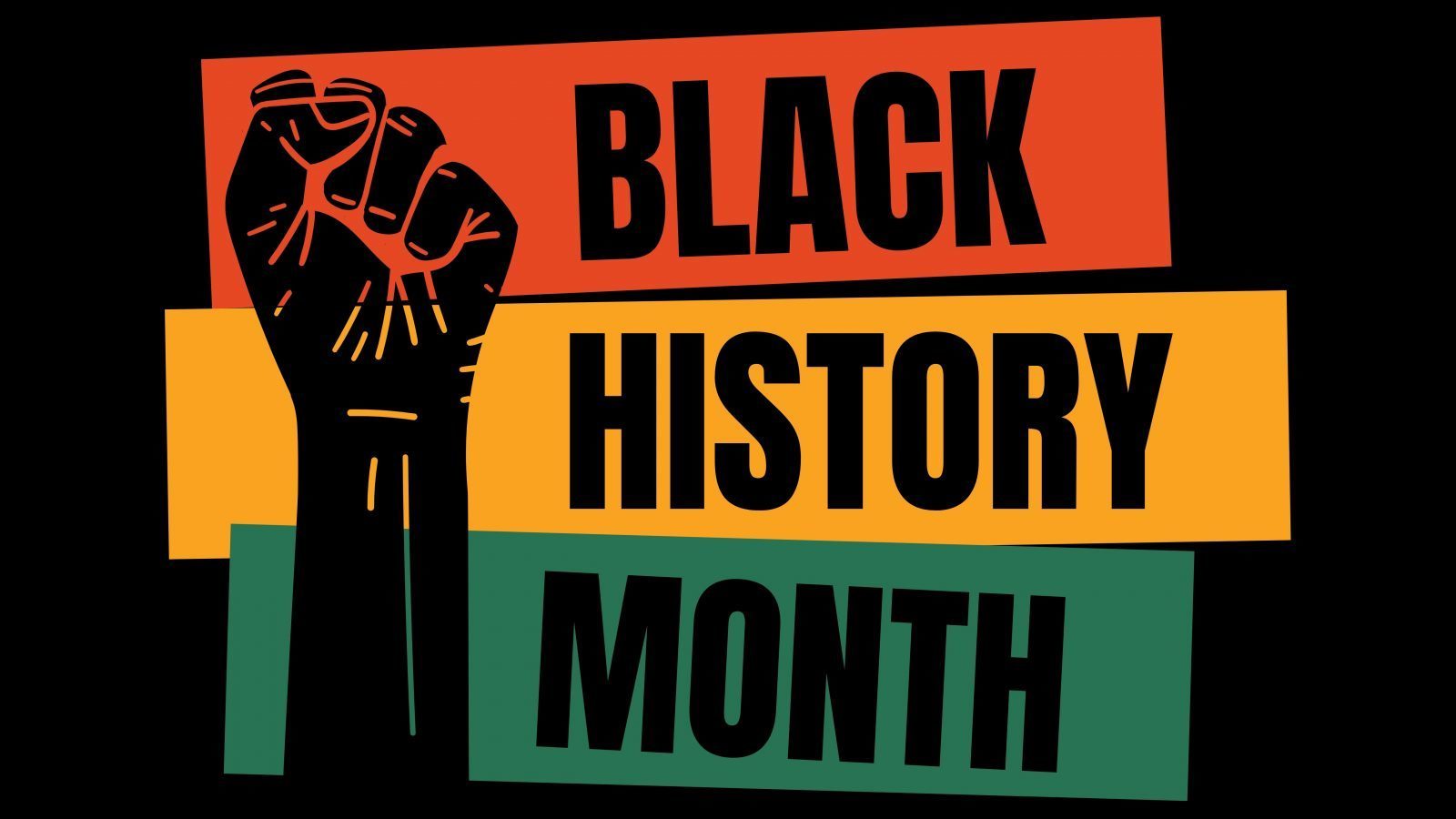 While black history is celebrated all year round, Black History month is marked annually in October. It recognises and values the inspirational individuals and events that have shaped successive generations. During Black History Month, we remember and celebrate the important people from the past and also those who contribute to and help our society today. This year we ended the month with African Drumming which the children absolutely loved.
Examples of children's work
Year 3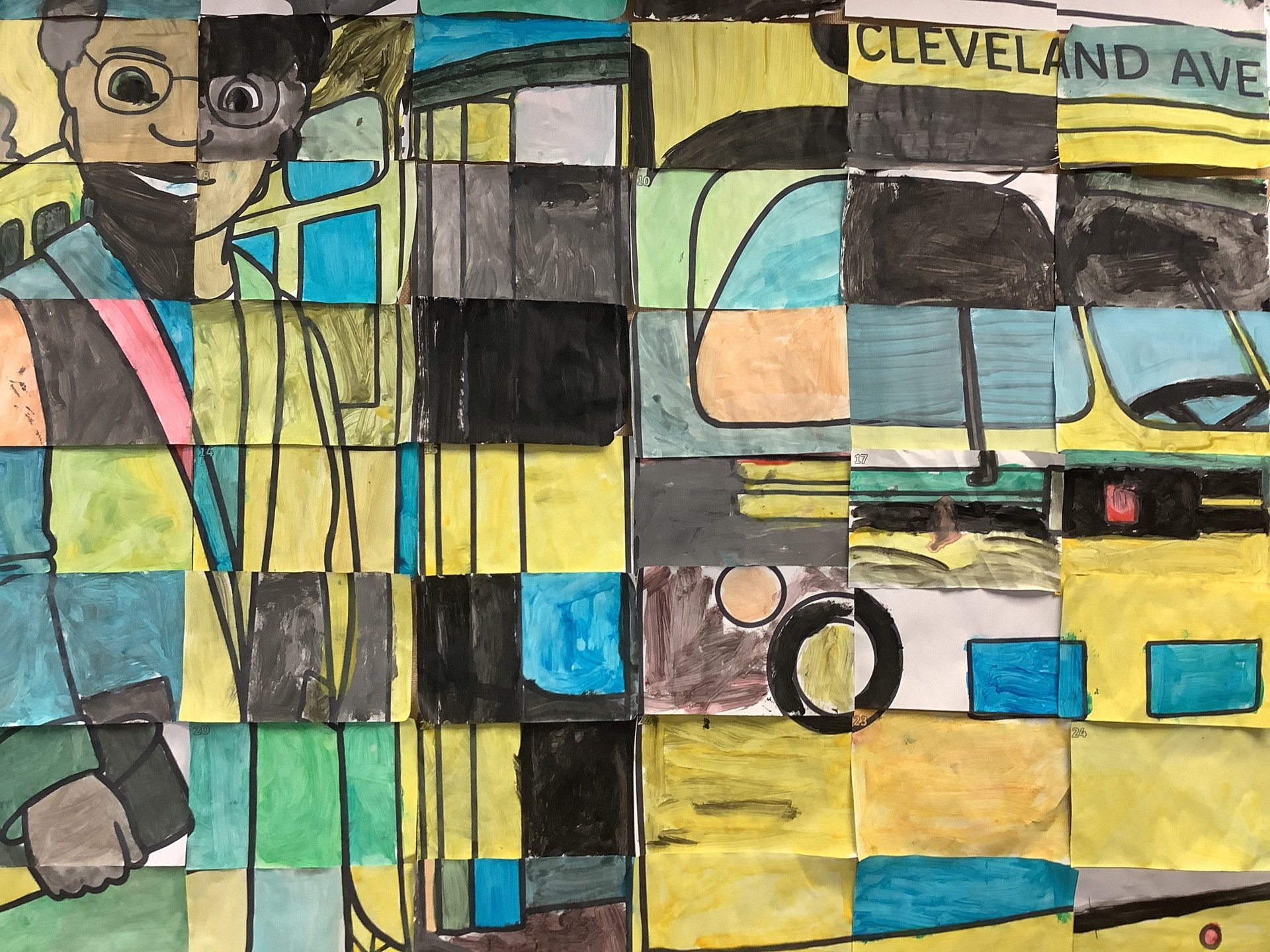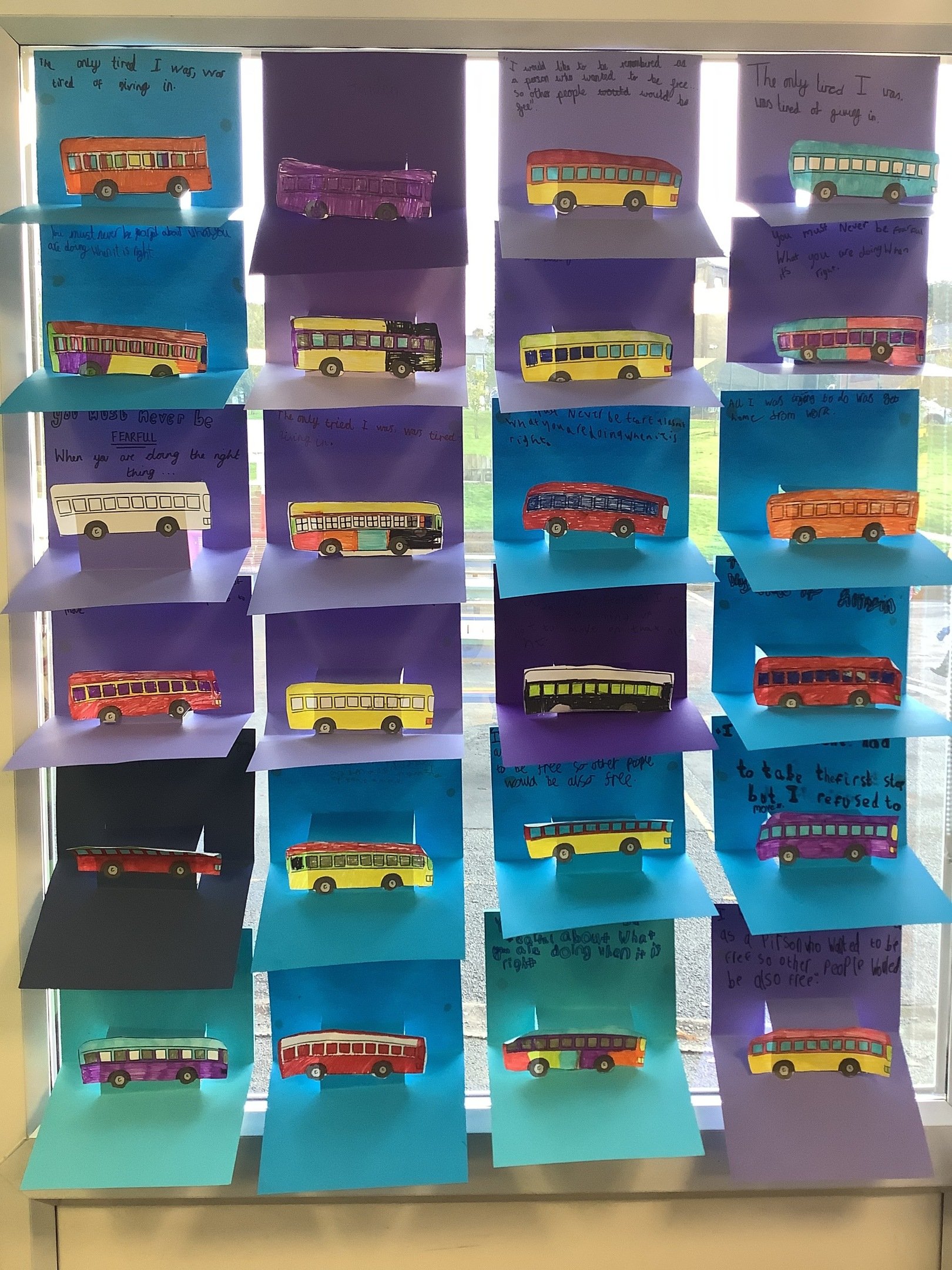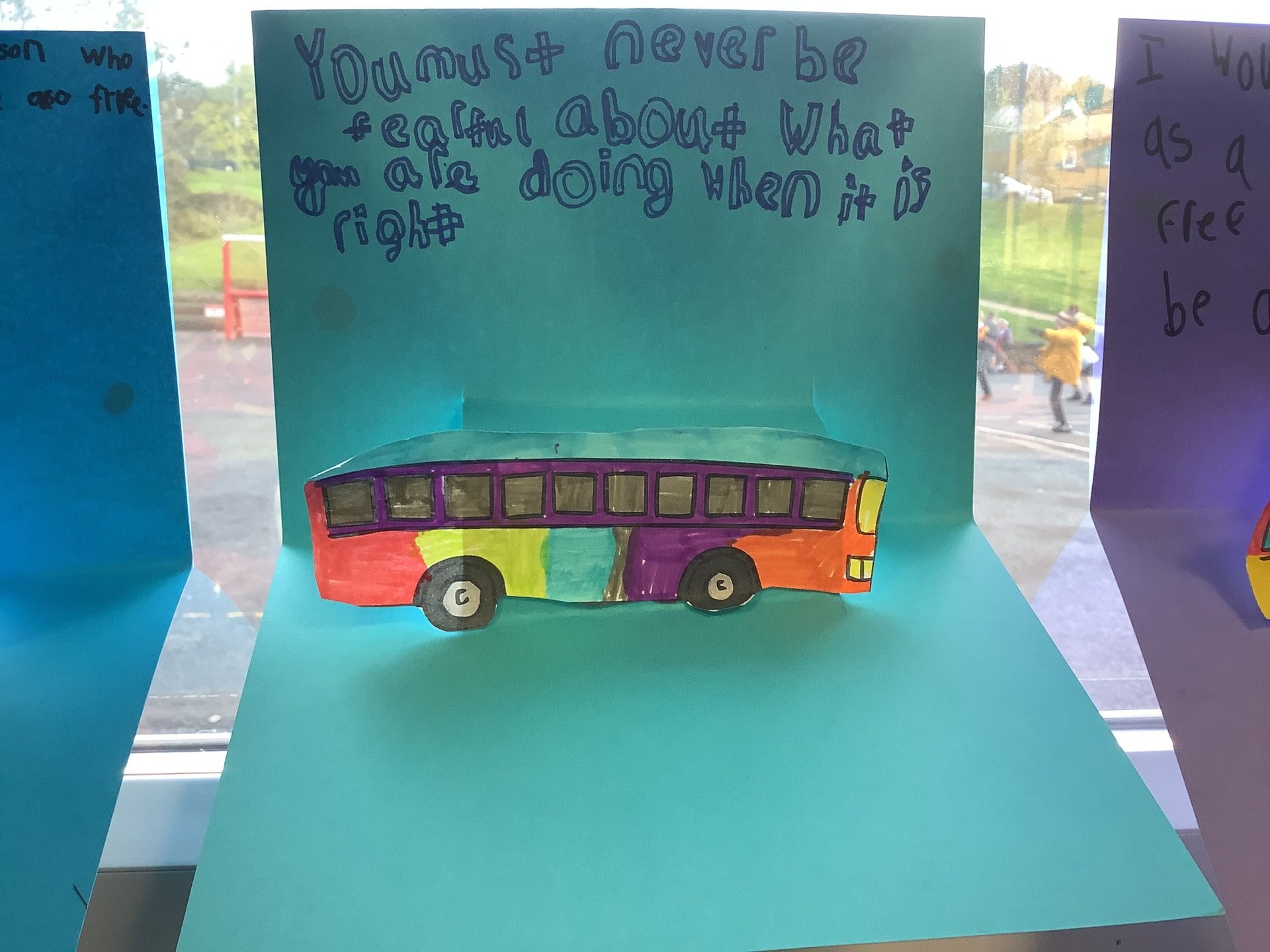 Year 4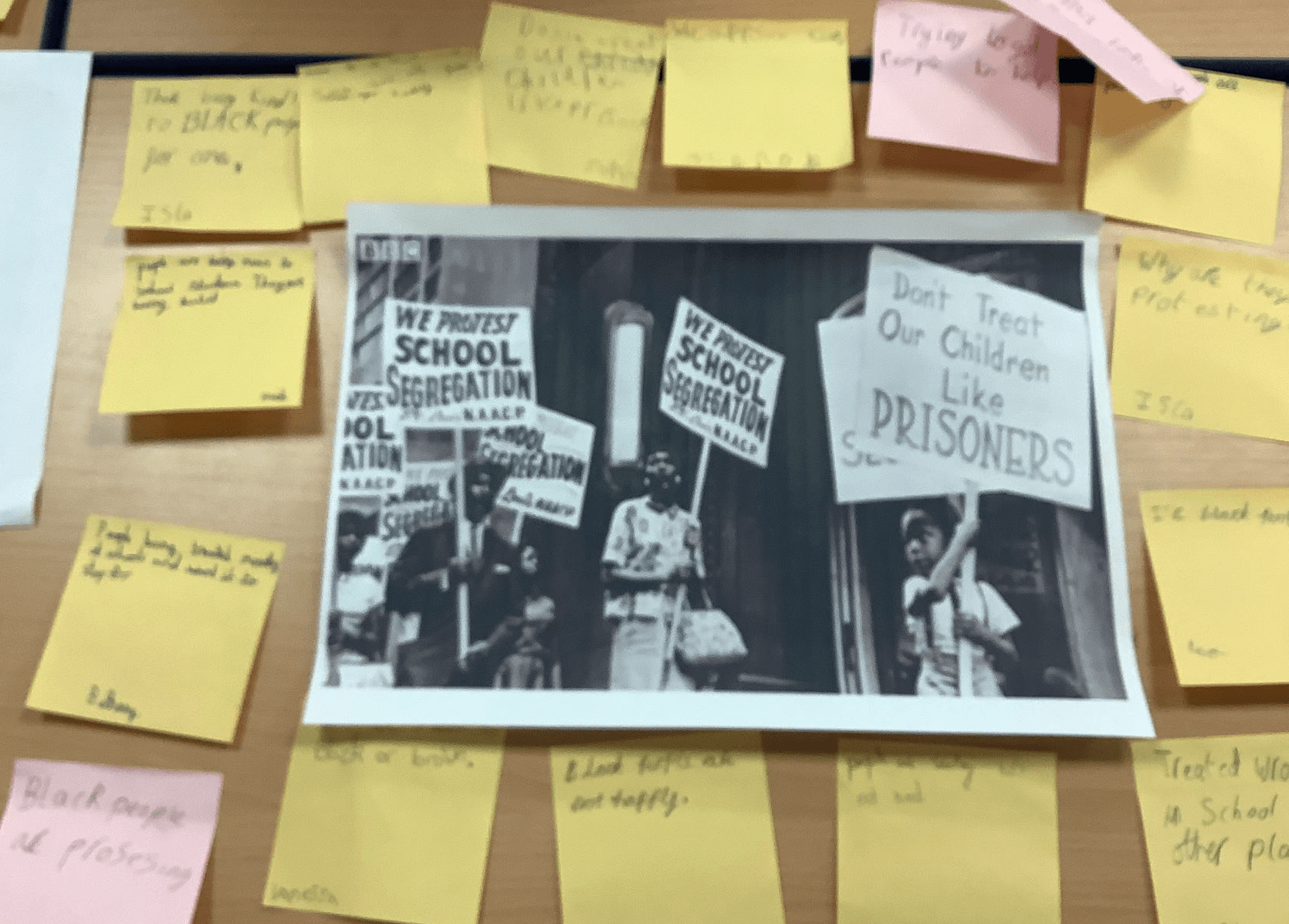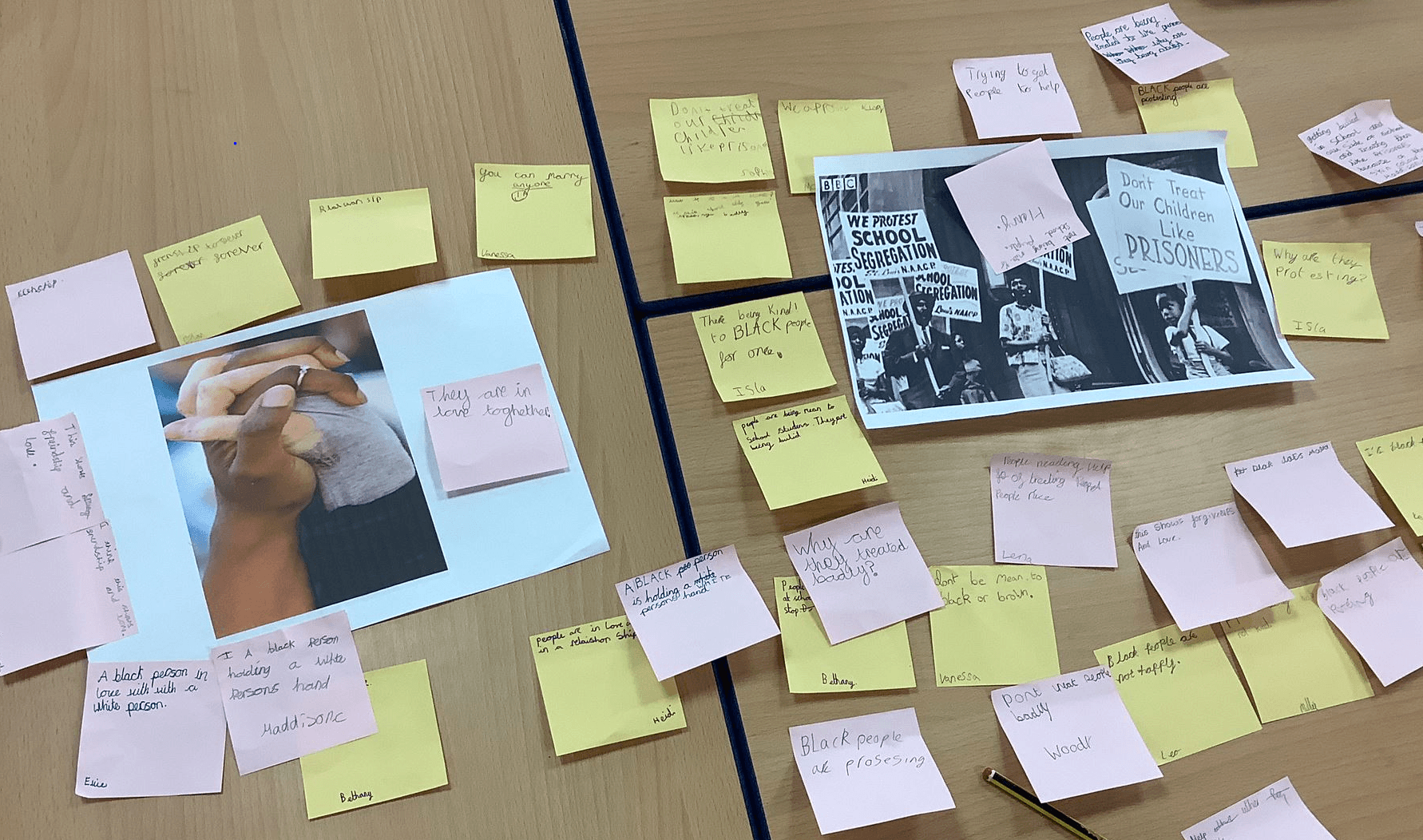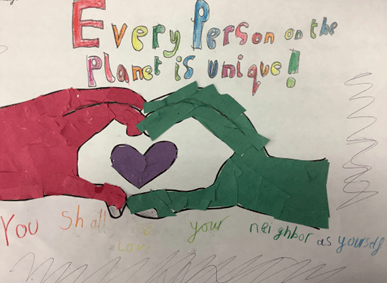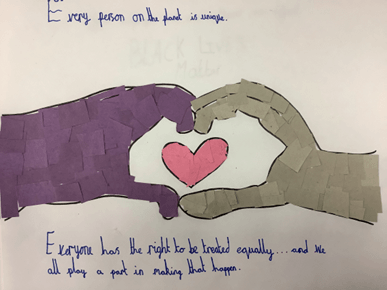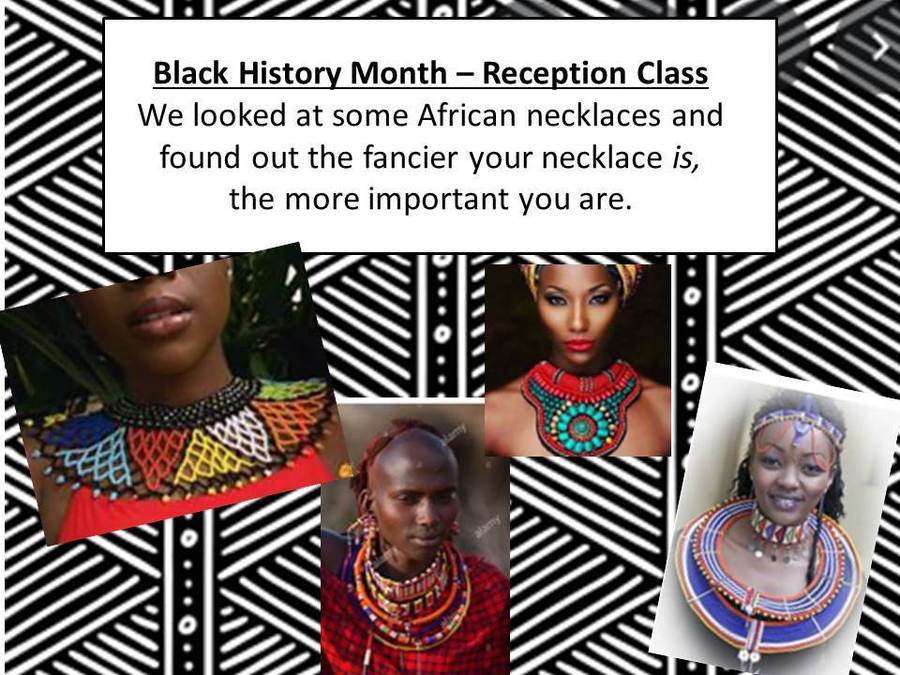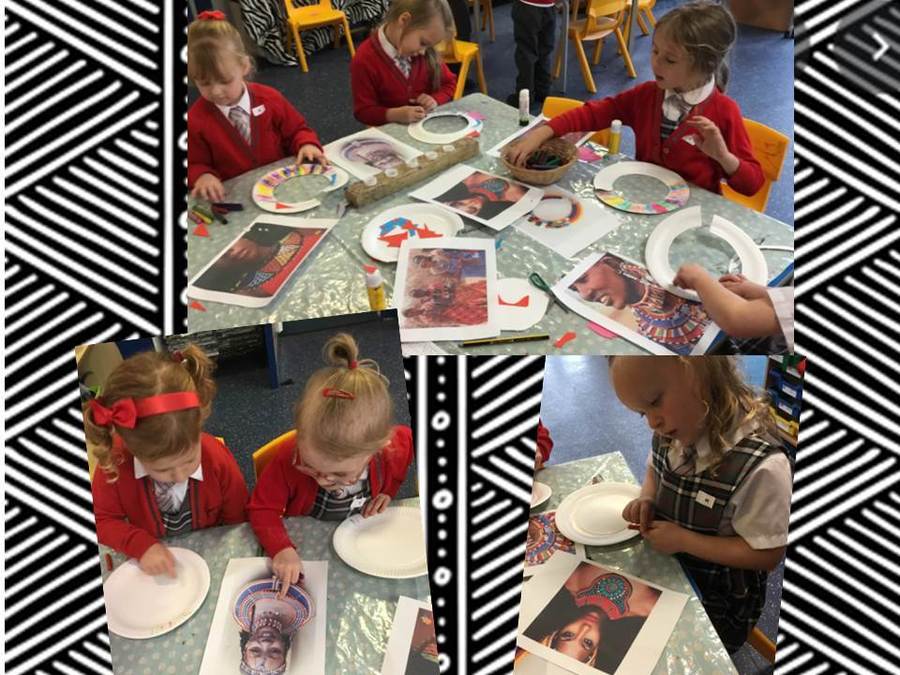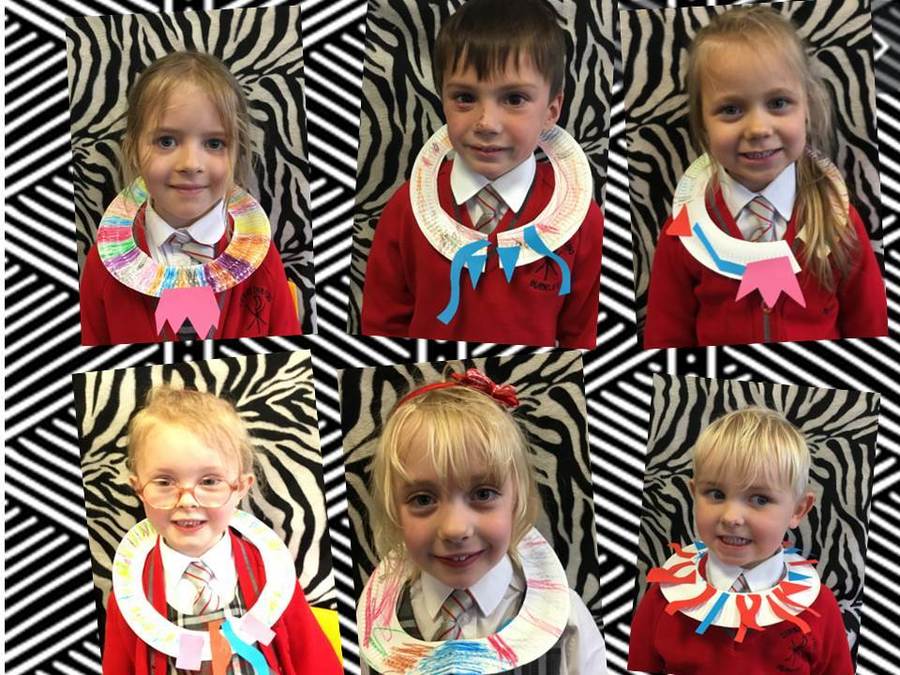 African drumming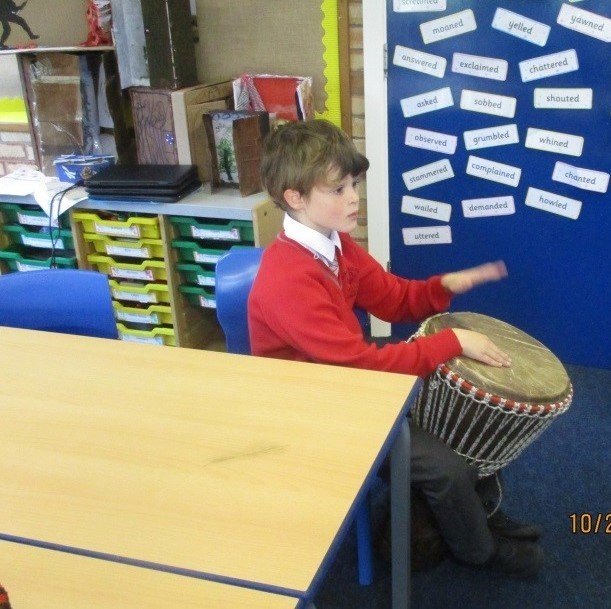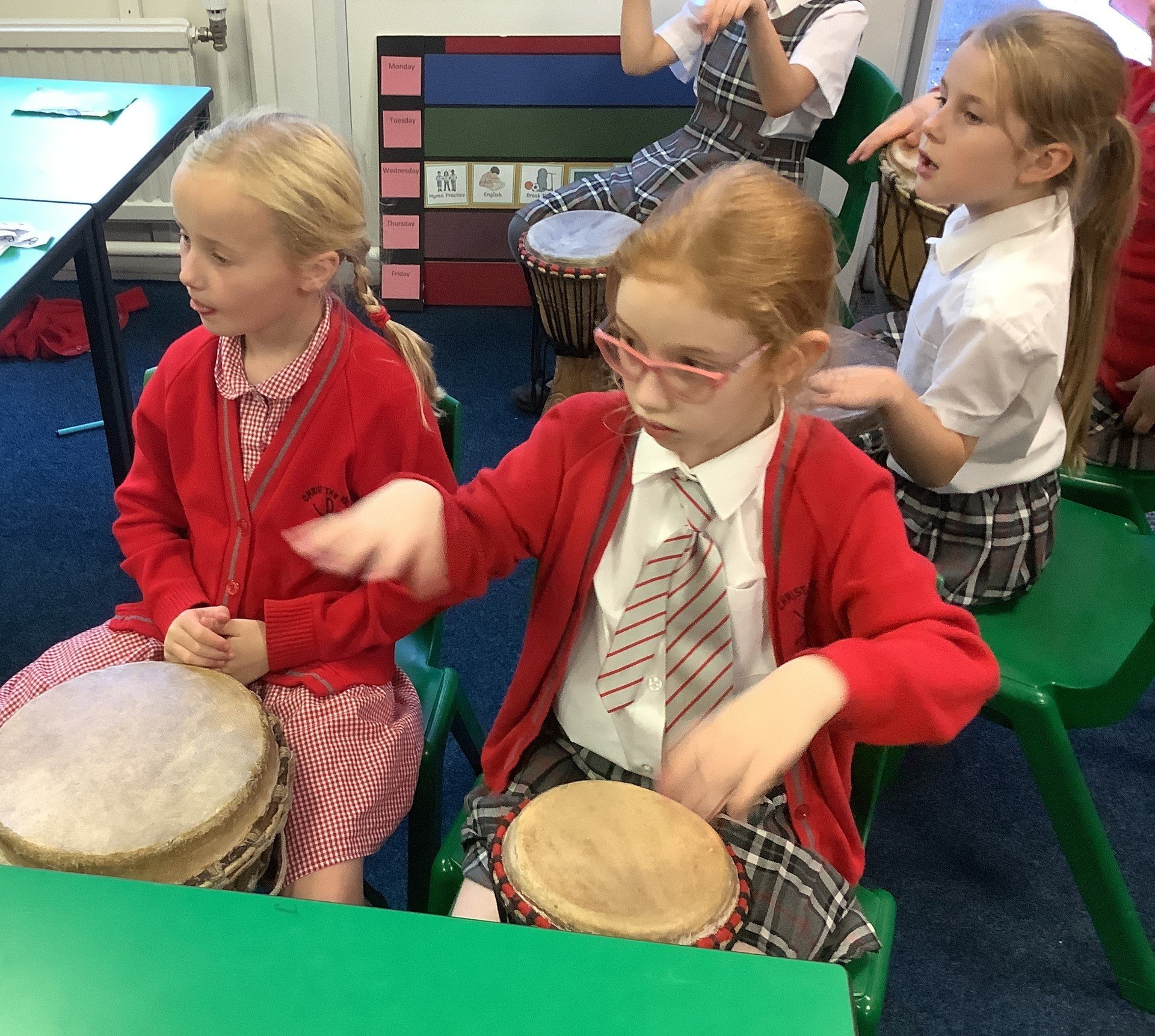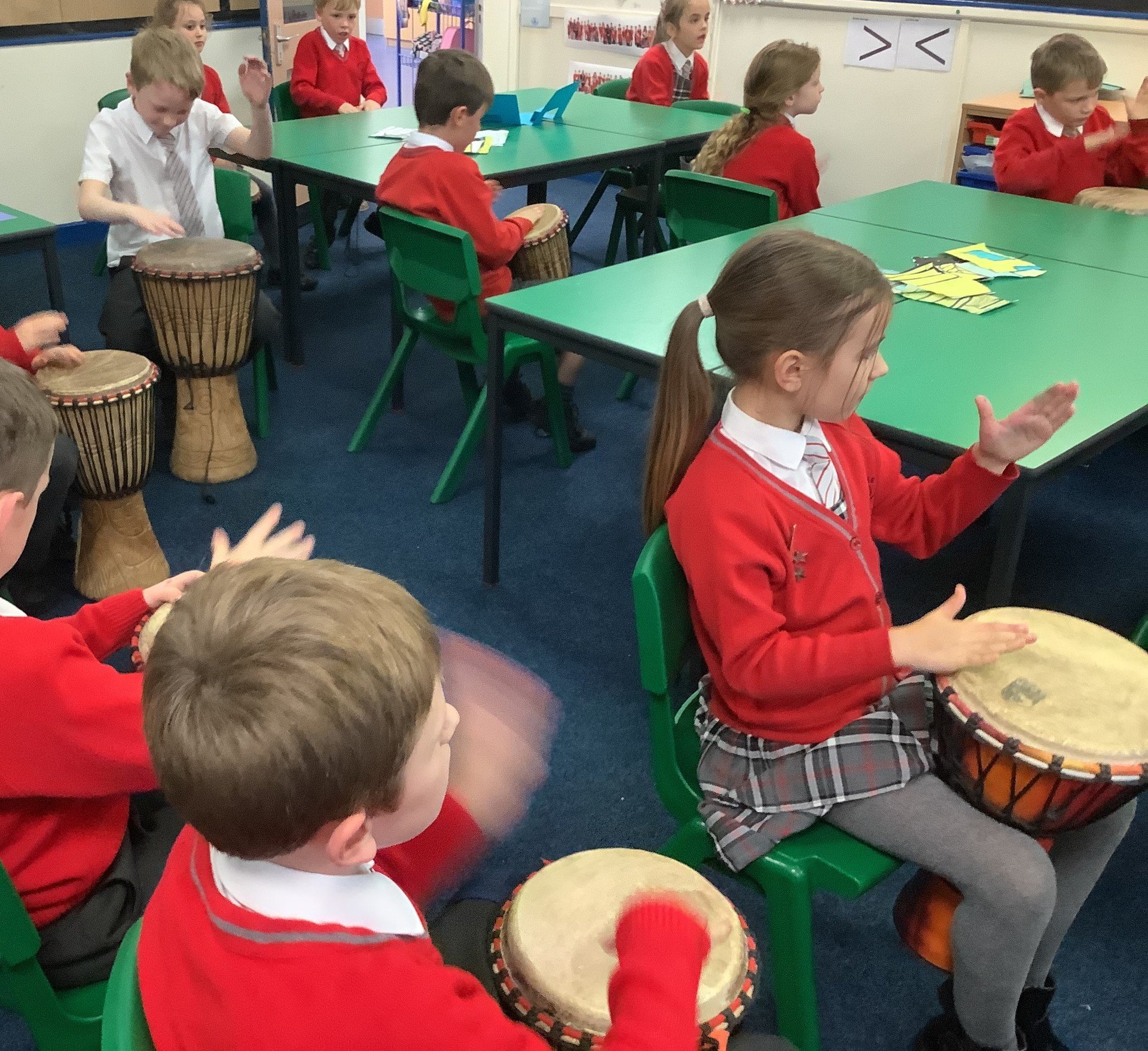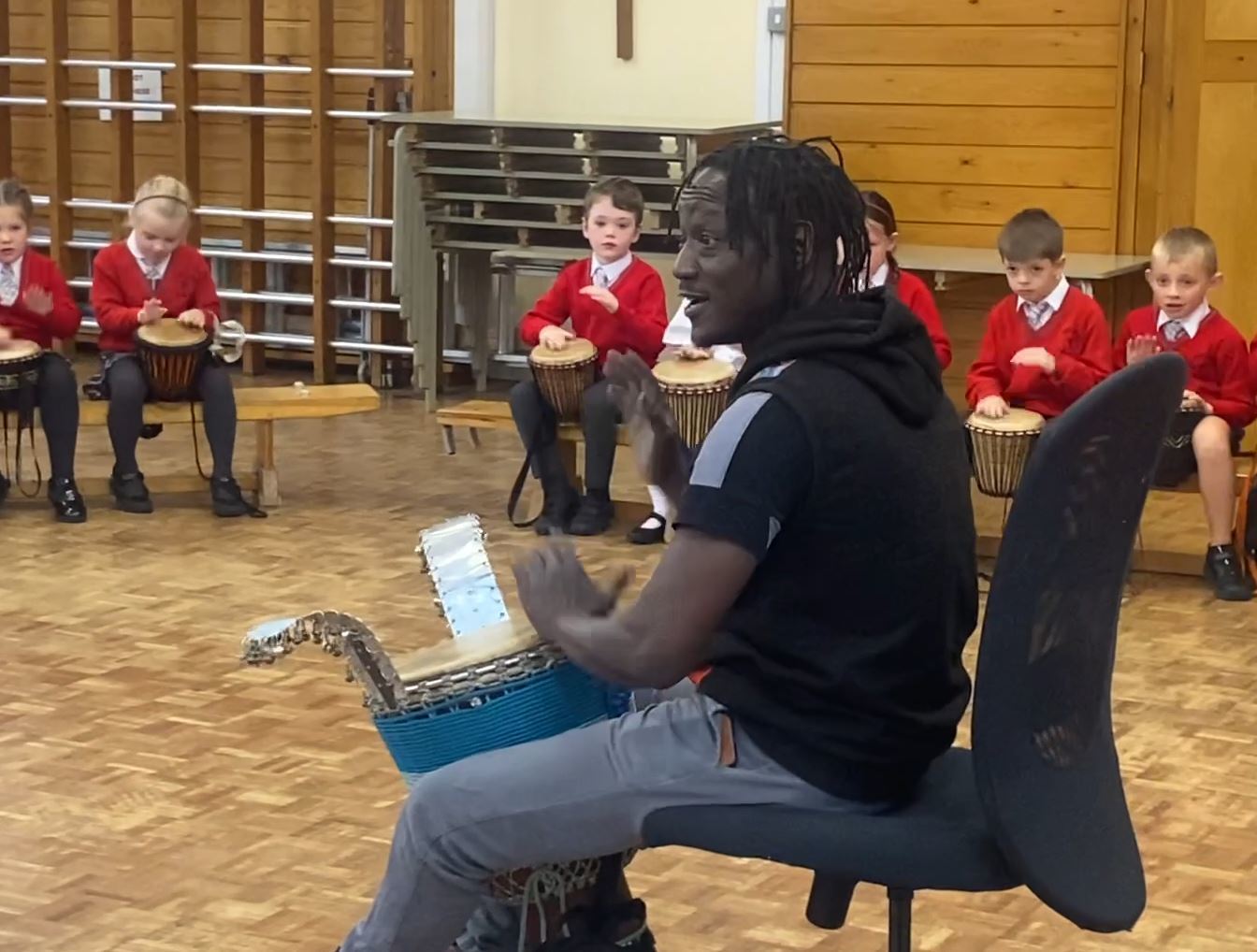 HISTORY in YEAR 1
Year 1 explored different artefacts about the Great Fire of London and the children created their own questions and lines of enquiry.
HISTORY in YEAR 2
Autumn One - The Great Fire of London
This term in History, we studied the Great fire of London. We were able to say what city the fire started in, what started it, why it spread so quickly and why the fire was so difficult to put out. We were also able to describe what an eye witness account is and why they are so useful in History. After we had studied the great fire, we were able to discuss changes to London that happened after the fire.
HISTORY in YEAR 3
During Autumn term, we explored The Anglo-Saxons and the Scots. We explored this topic through enquiry based learning. We explored artefacts, studied chronology through performing a VAK timeline and created a double page spread answering our key question: Why did the Anglo-Saxons come to Britain?
HISTORY in YEAR 4
During the Autumn term, Year 4 learned about the Vikings. Our enquiry focus was, 'What were the Vikings really like?' We started by exploring artefacts to create curiosity and created lots of questions. This led us into a more detailed focus on who the Vikings really were and evaluated different sources. The children then presented the findings.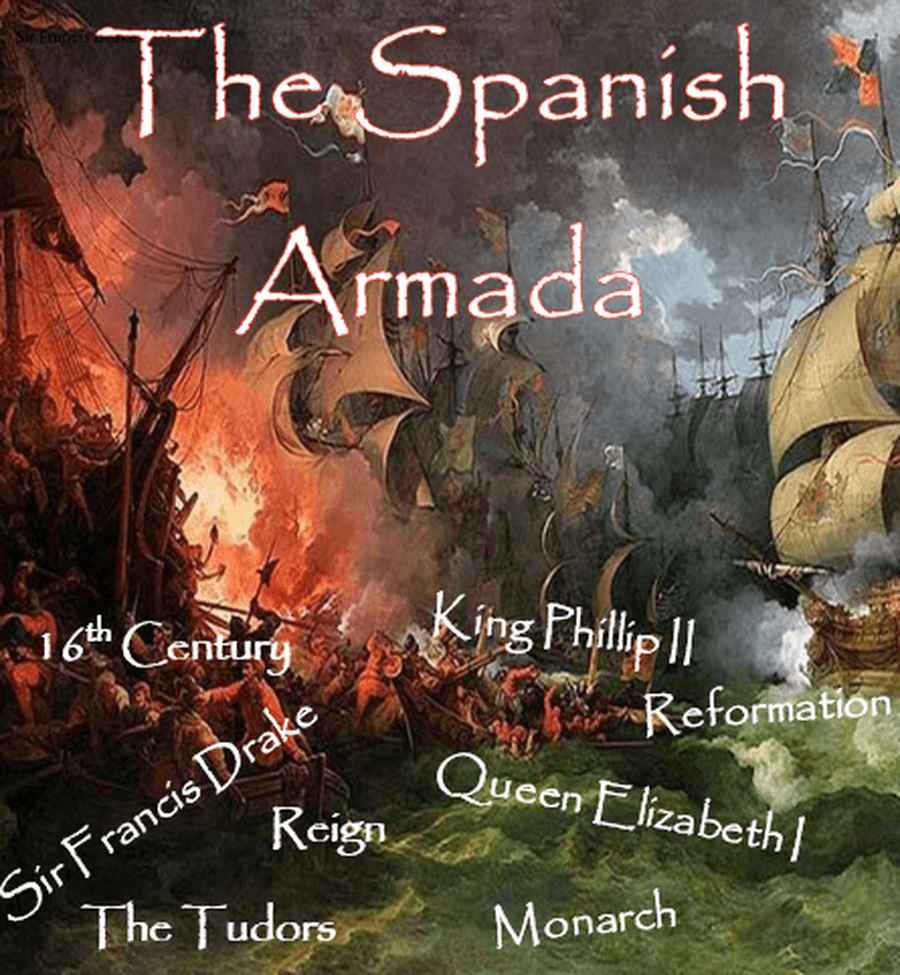 Timeline
We first created a timeline to place the event within the history of our country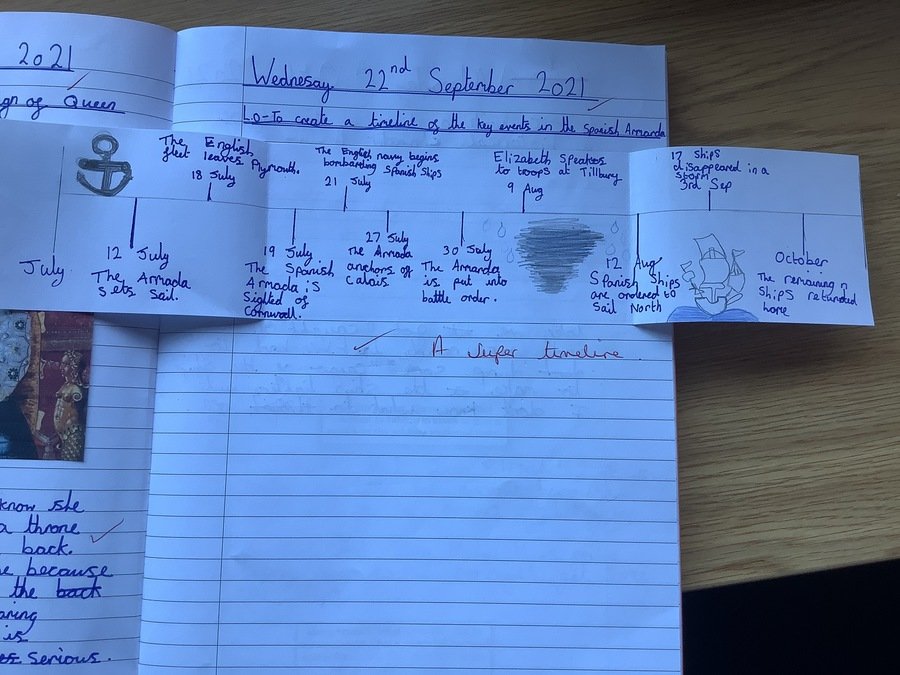 Artefact
As a way into the period, we explored a famous portrait of Elizabeth I.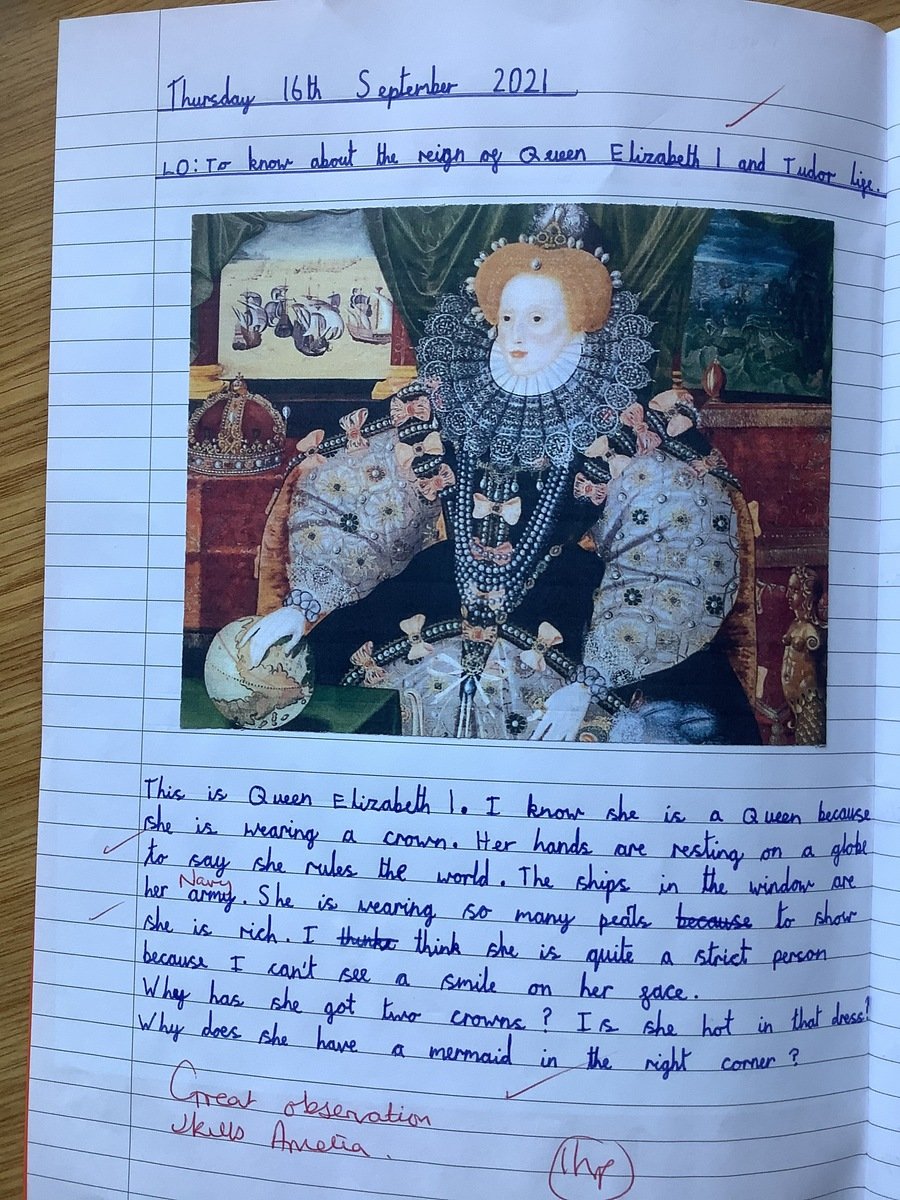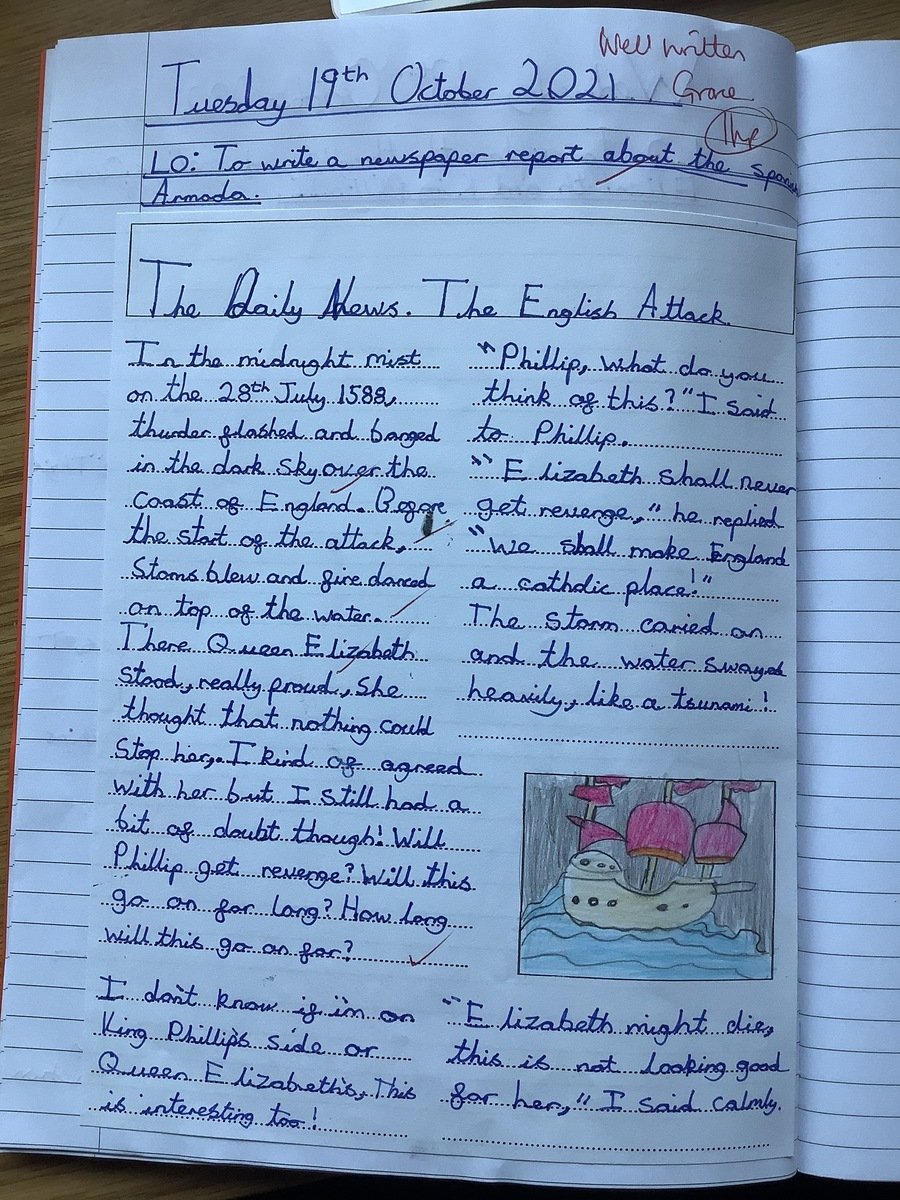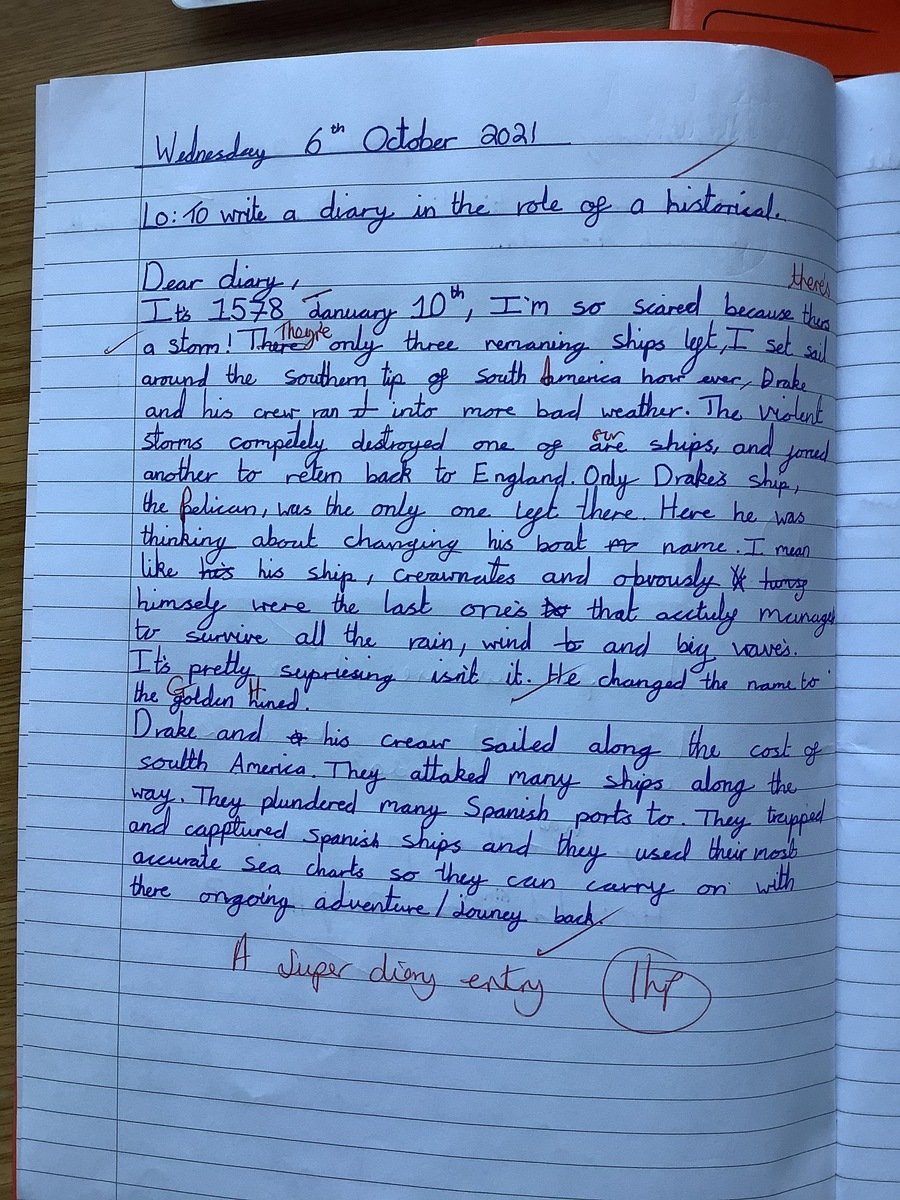 HISTORY in YEAR 6
In Year 6, we are studying the impact of World War 2 on the lives of children. We began this topic by looking at a selection of artefacts.