Geography Curriculum Intent Statement :
At Christ the King R.C Primary, we aim to deliver a high-quality geography curriculum which will inspire pupils' curiosity and fascination about the world and its people. As well as learning about the physical and human processes, children should be equipped with knowledge about diverse people, places, environments and resources. A key aim for the subject in the school is to promote the skill of active enquiry and investigation, encouraging the children to question how, why, where and what in terms of geographical processes.
Geography in Year 2
Our local area - Autumn 2
During the Autumn term, we studied Our local area. We were able to:
Describe and talk about the different features of their local environment.

Identify some of the key features on a map and explain why some are where they are.

Name the different types of housing in the local area recognise these types on a large-scale map.

Describe some of the activities people in the locality and say which ones are leisure and which ones are jobs.
Weather and seasons - Spring 2
During the Spring term, we studied Weather and Seasons. We were able to:
recognise and name common, and some extreme, weather phenomena using correct vocabulary.

describe some effects the weather has on daily lives.

know which symbols to use and how to locate them on a UK map to give information about local weather events.

make simple weather measurements and relate them to expected conditions for the season and time of year.

name, sequence and describe the key characteristics of each season.

understand the seasonal and daily weather patterns that affect the UK.
In year 3 this term, we have been developing our map skills, compass skills and investigating our local area. We completed fieldwork within our school grounds by focusing on our schools landmarks. The children have then added digital photos to maps of the school and created a geographical key to add to a map using so symbols.
Spring: Geography in year 3
During this topic year three have learnt:
structure of the earth

Features of a volcano

Famous earthquakes and volcanoes

the effects of volcanoes and earthquakes

preparing for an earthquake

what its like living near a volcano
Below are a few photos from our scavenger hunt where we had to found out about four famous volcanoes!
Autumn: Geography in Year 4
During autumn 1, we studied rivers and completed lots of practical activities including making our own rivers with tin foil. This enabled us to learn about the different features of rivers. We also went on a field trip to Towneley river!
Spring: Geography in Year 4
We named and located countries and cities in Europe. After this, we focused on Greece and described its physical and human features.
Weather Reports.
After researching the Earth's climate, we wrote and performed a weather report for our chosen zone.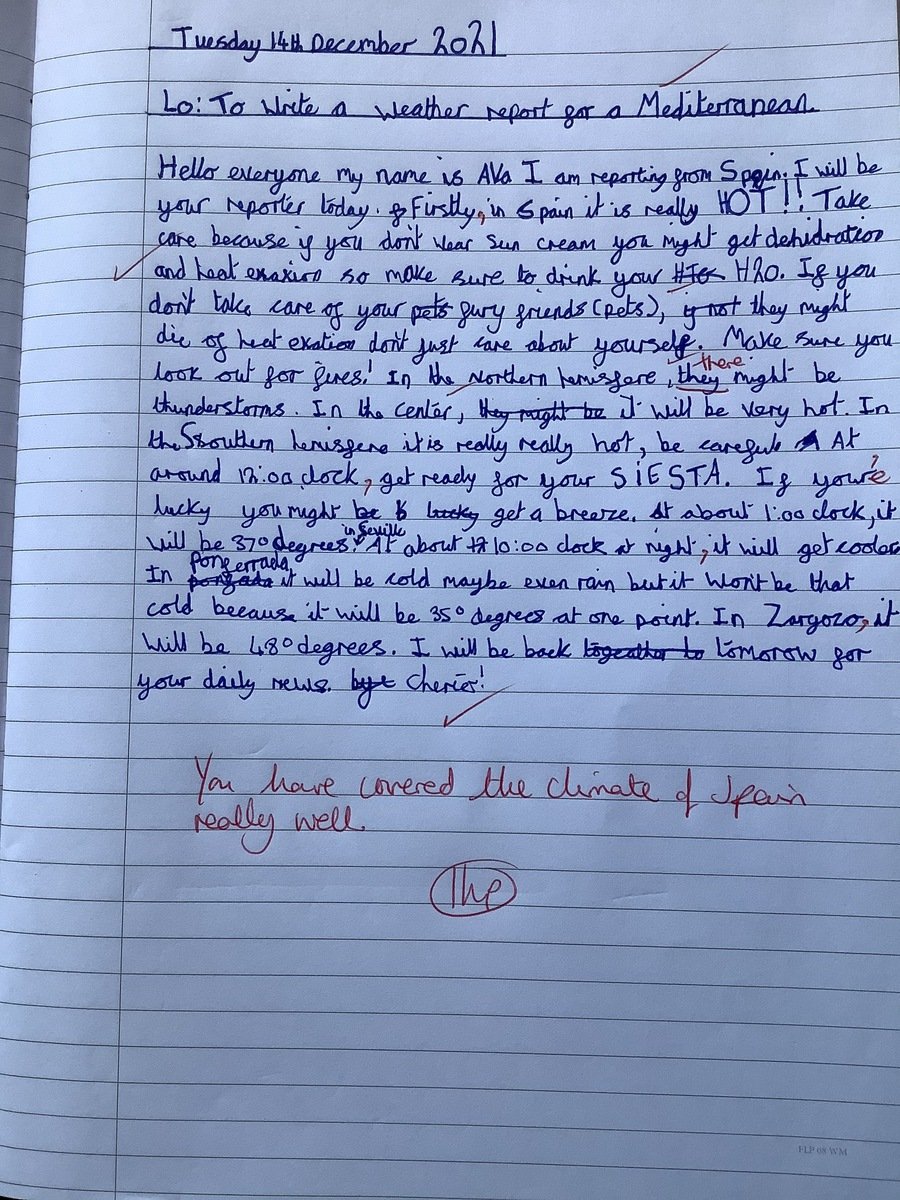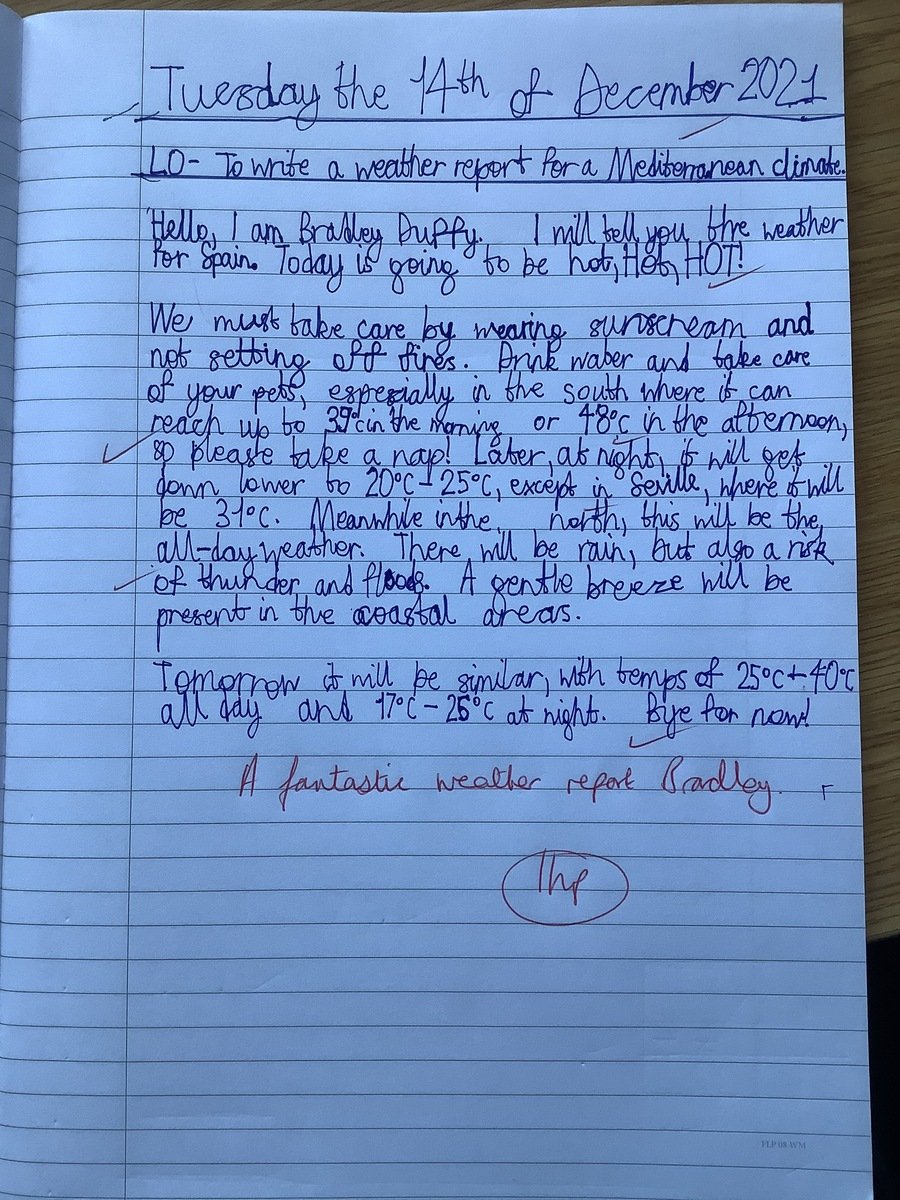 Data Handling
We gathered data from primary sources and used line graphs to represent our findings.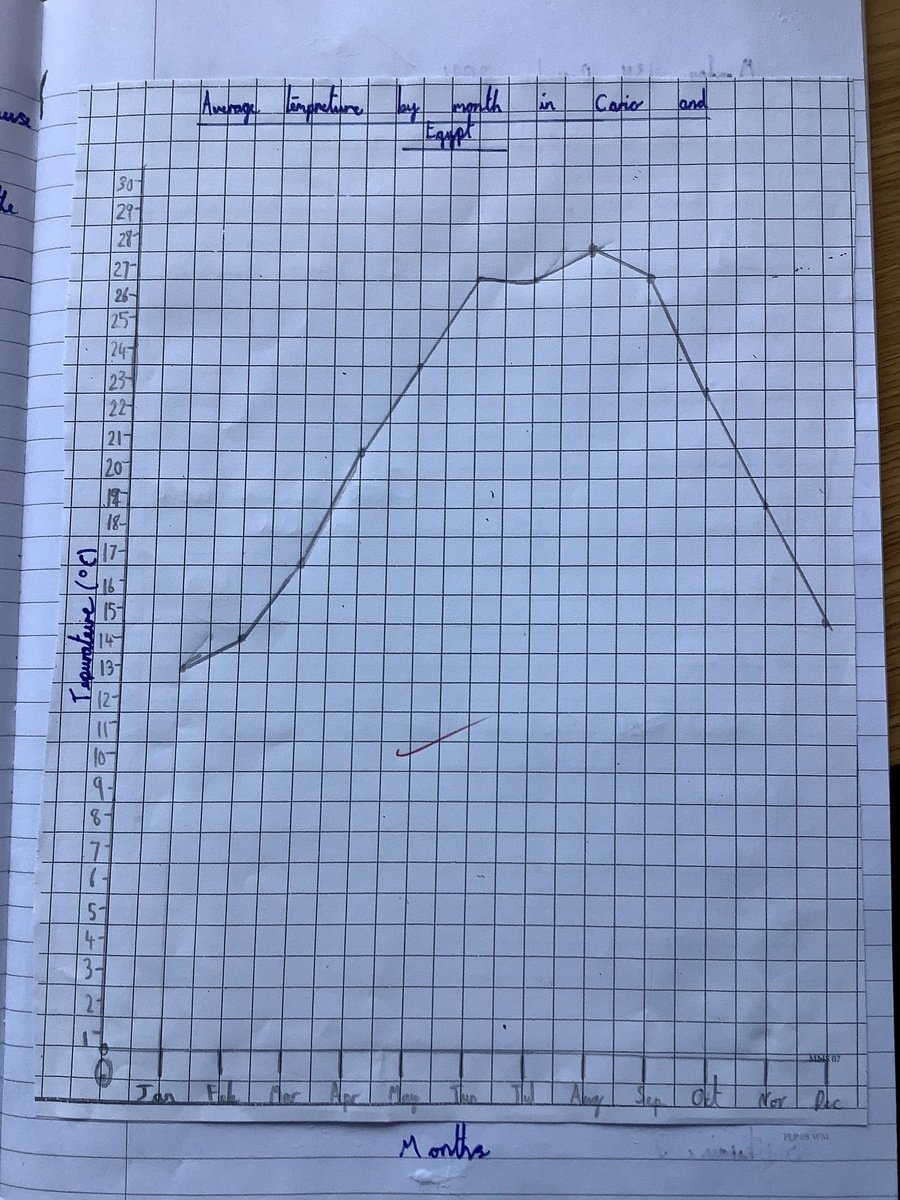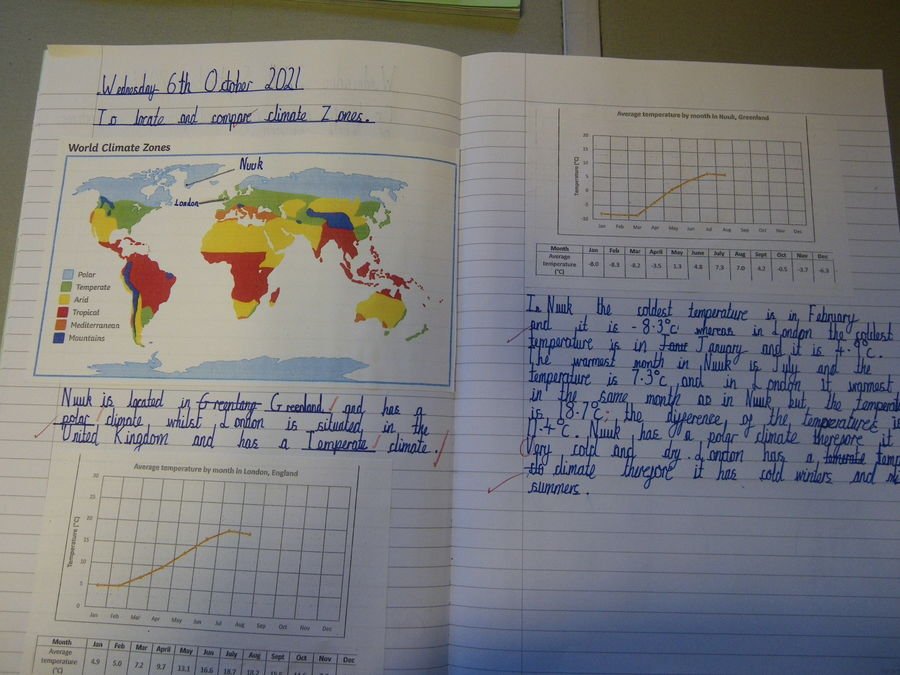 Spring 2: Brazil
In this half term, we studied a region in South America. We looked at Brazil, its environmental regions and physical and human characteristics. We used maps, atlases and globes to explore the various regions of Brazil and used our previous knowledge to investigate the challenges facing the rainforests and indigenous people. After investigating the deforestation of the rainforests, we prepared a news report and looked what we could do to affect change.
GEOGRAPHY in YEAR 6
In our Geography topic, we have been studying the continent of North America. We have made contrasts between climates and links between the economy and tourism of the countries. We have also incorporated the Windrush story into our study of the Caribbean and tried some of their exotic fruits.
During our Geography topic of Mexico we asked the question, "What could happen to future civilisations if deforestation continues in the rainforest?" We then shared our views to the rest of the class. To finish the topic we made and ate our own guacamole - a traditional Mexican dish.