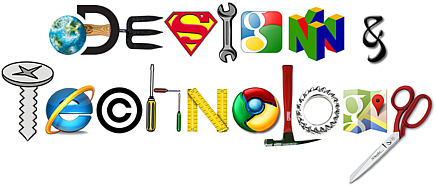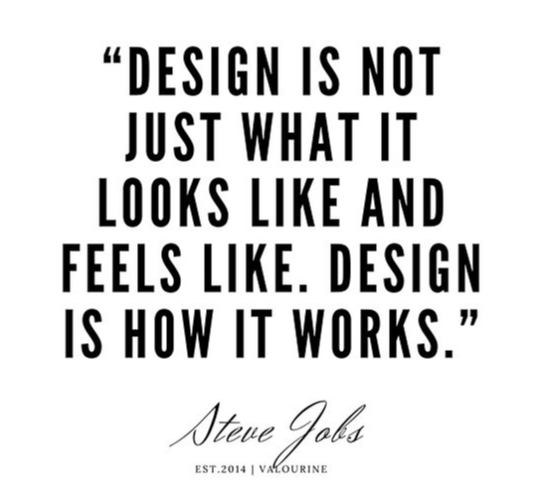 Statement of Intent
At Christ the King, our Design and Technology curriculum engages children to become young designers, inventors and engineers. It will allow children to think creatively, imaginatively and to design and make products in a variety of contexts. It is our intent to develop and support the children in following a design process, equipping them with skills to participate in the development of rapidly changing technology. Our Design and Technology will allow children to apply the knowledge and skills gained in other subjects, particularly Maths, Science and Art. At Christ the King, children are encouraged to become innovators and risk-takers. Evaluation plays an integral part in the design process as it allows children to adapt and improve their product- a key skill which they will need throughout their life. Children are also given opportunities to reflect upon and evaluate past and present design technology, its uses and its effectiveness.
Design and Technology in Year 1
Unit outcome - To make a moving picture
Investigating stage - Children looked closely at different pop up books in school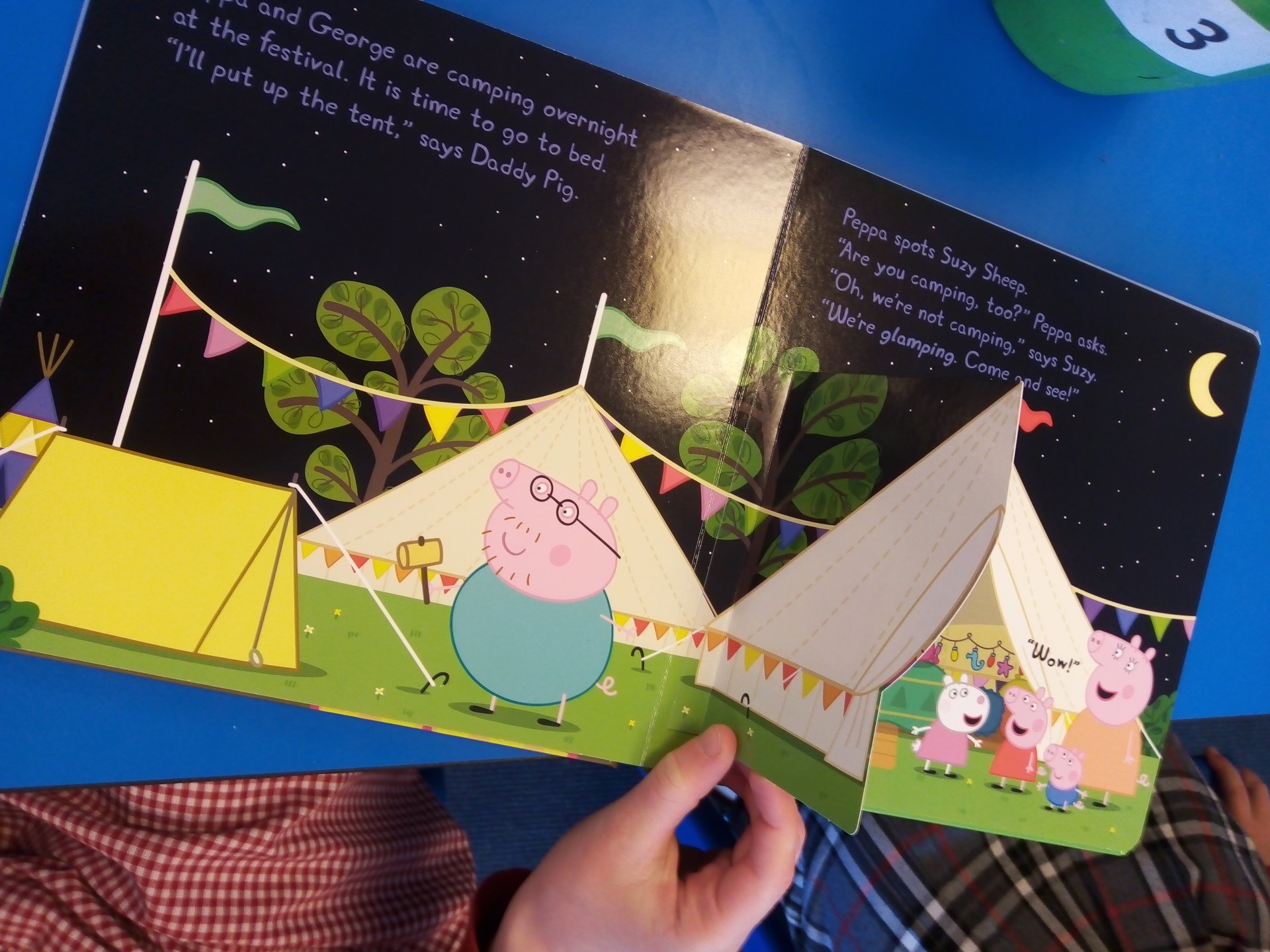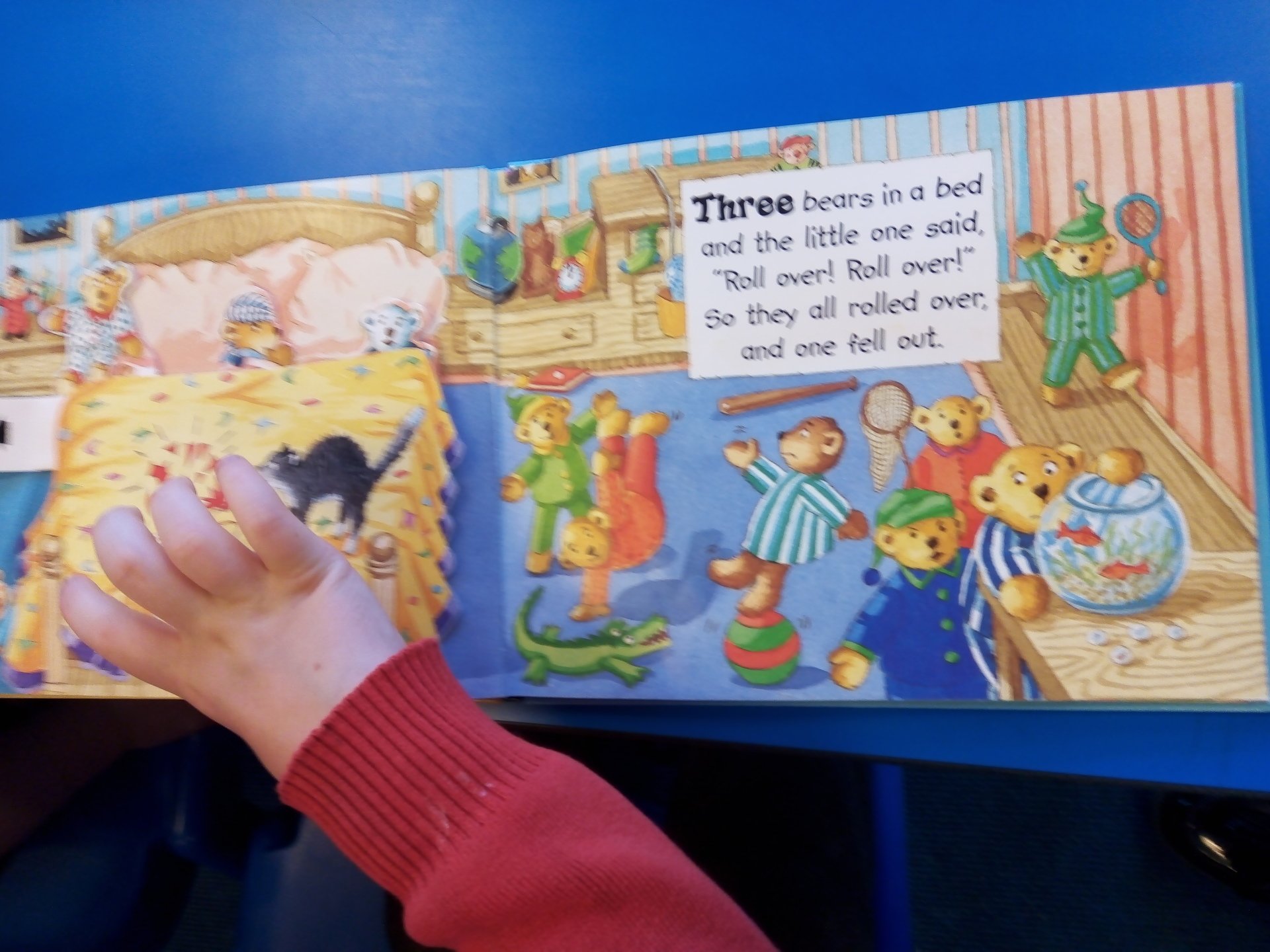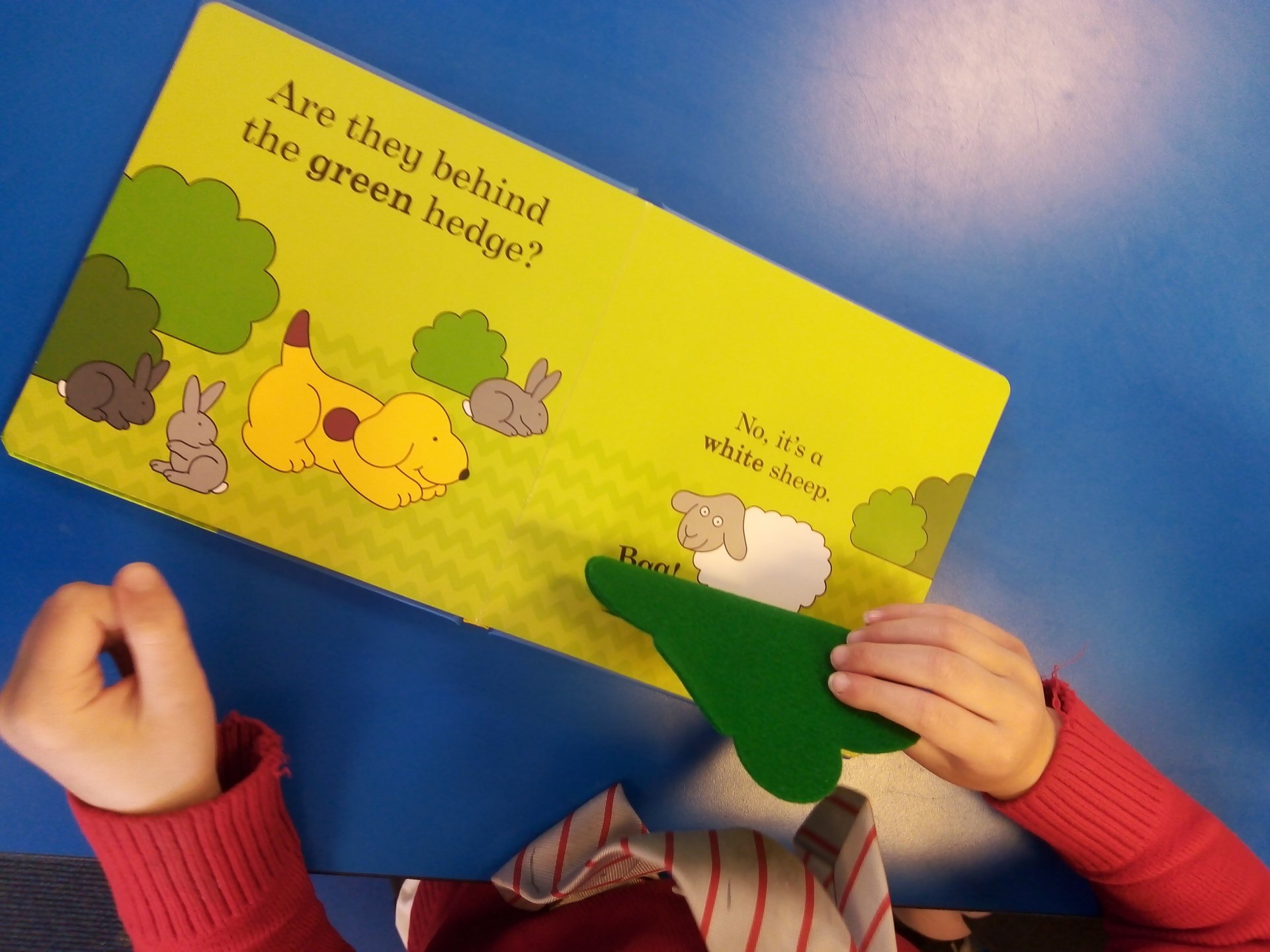 Investigating stage - Children explored different mechanisms. Below are some of their their own wheel mechanisms.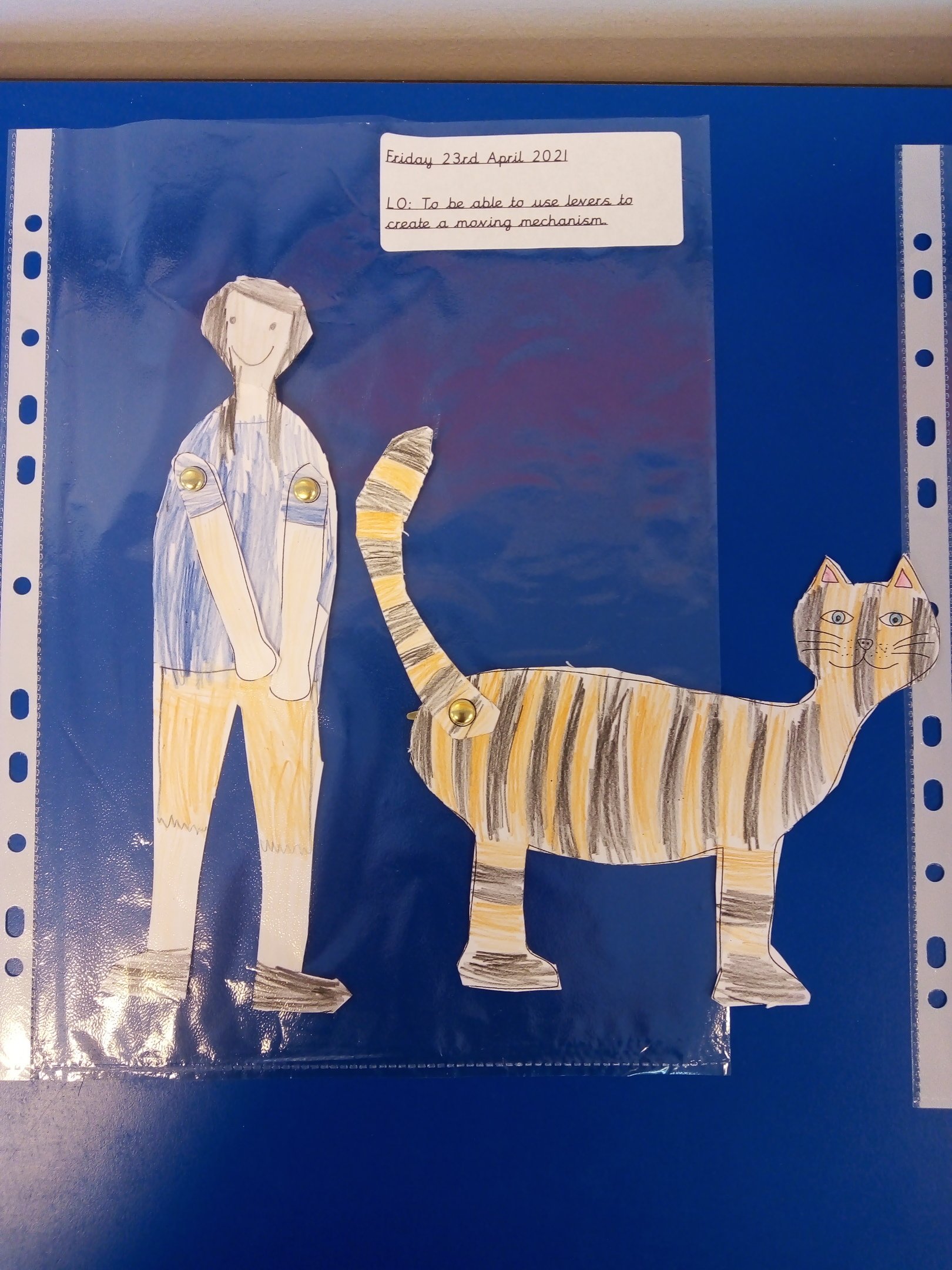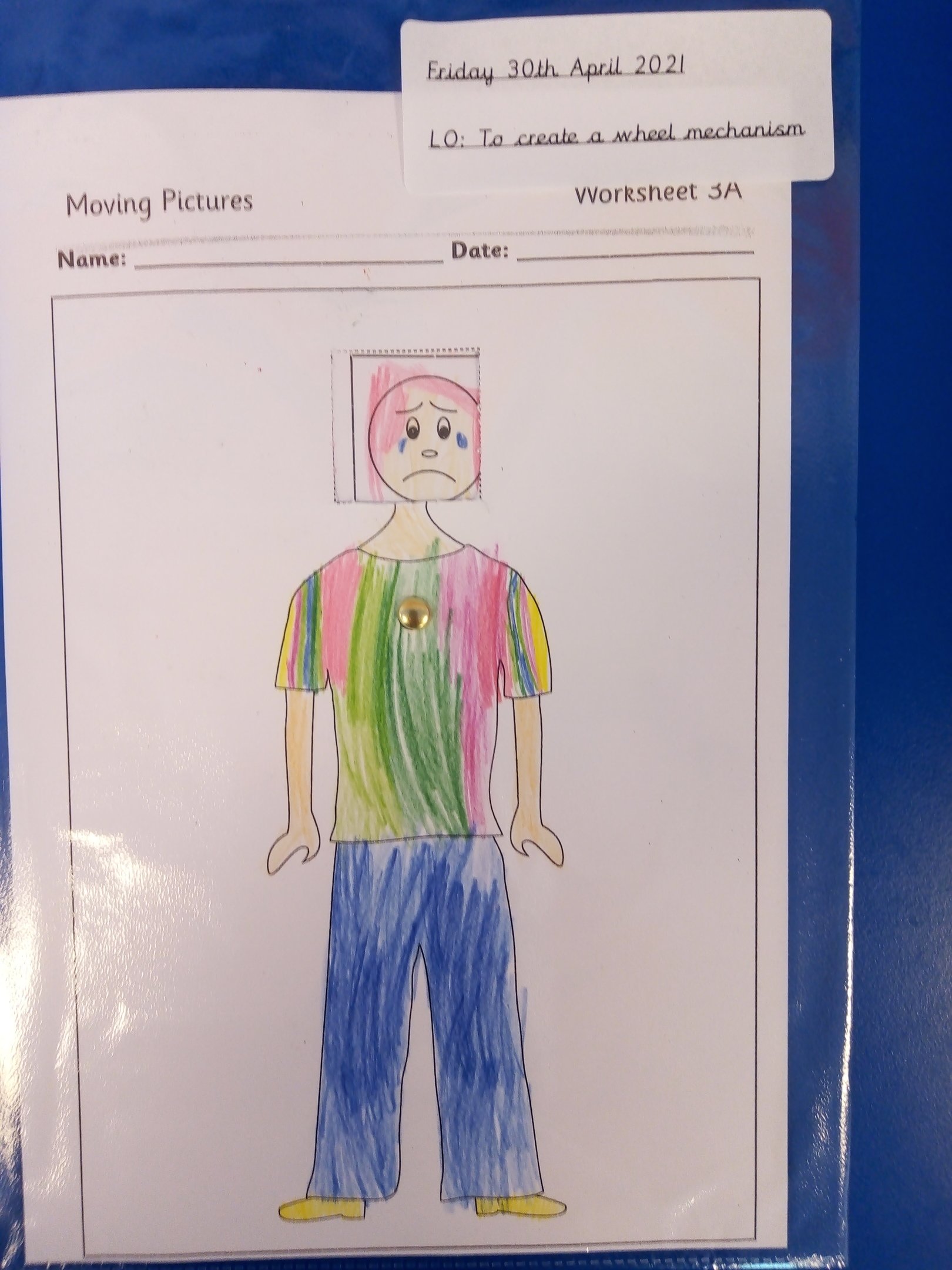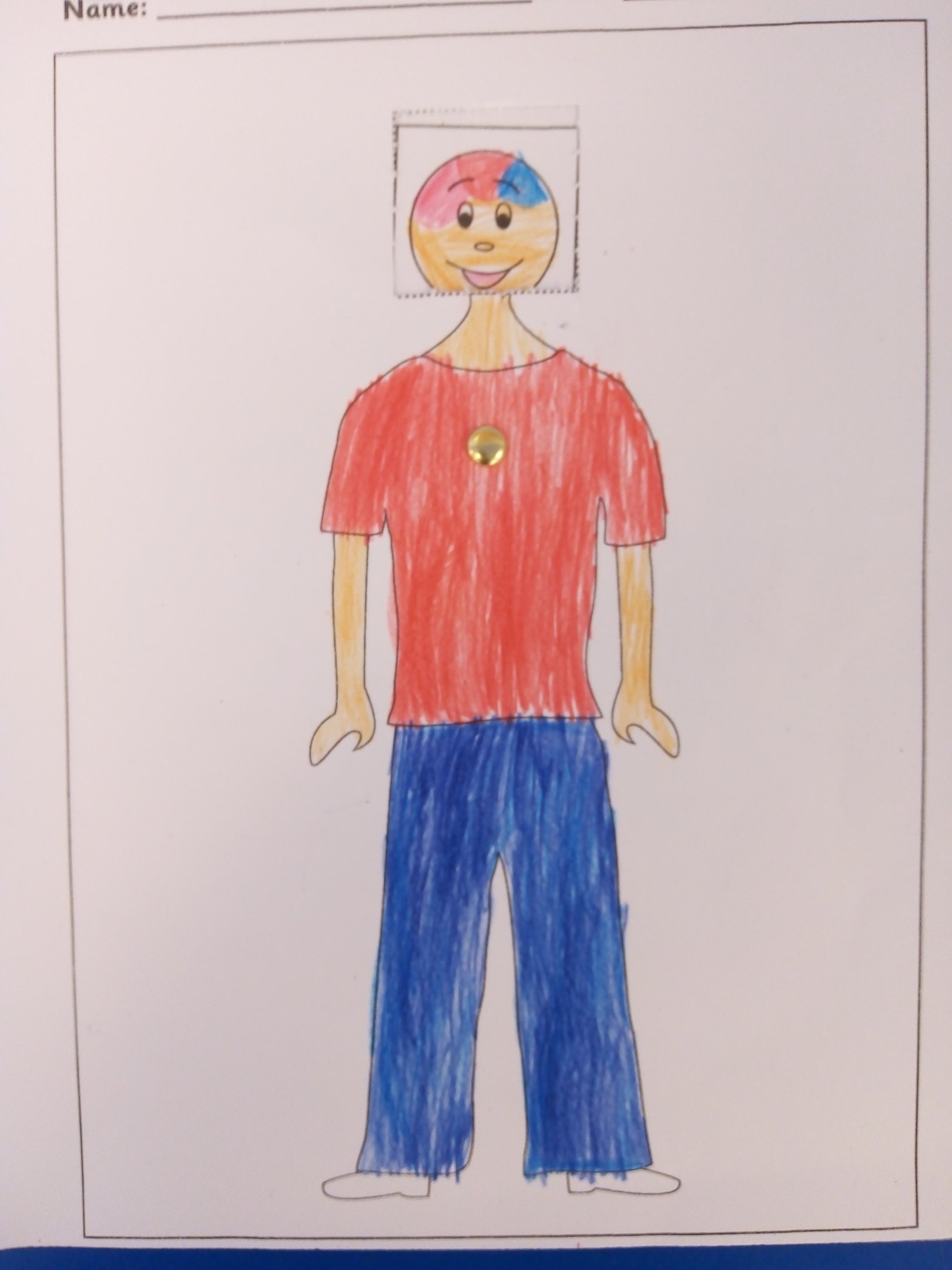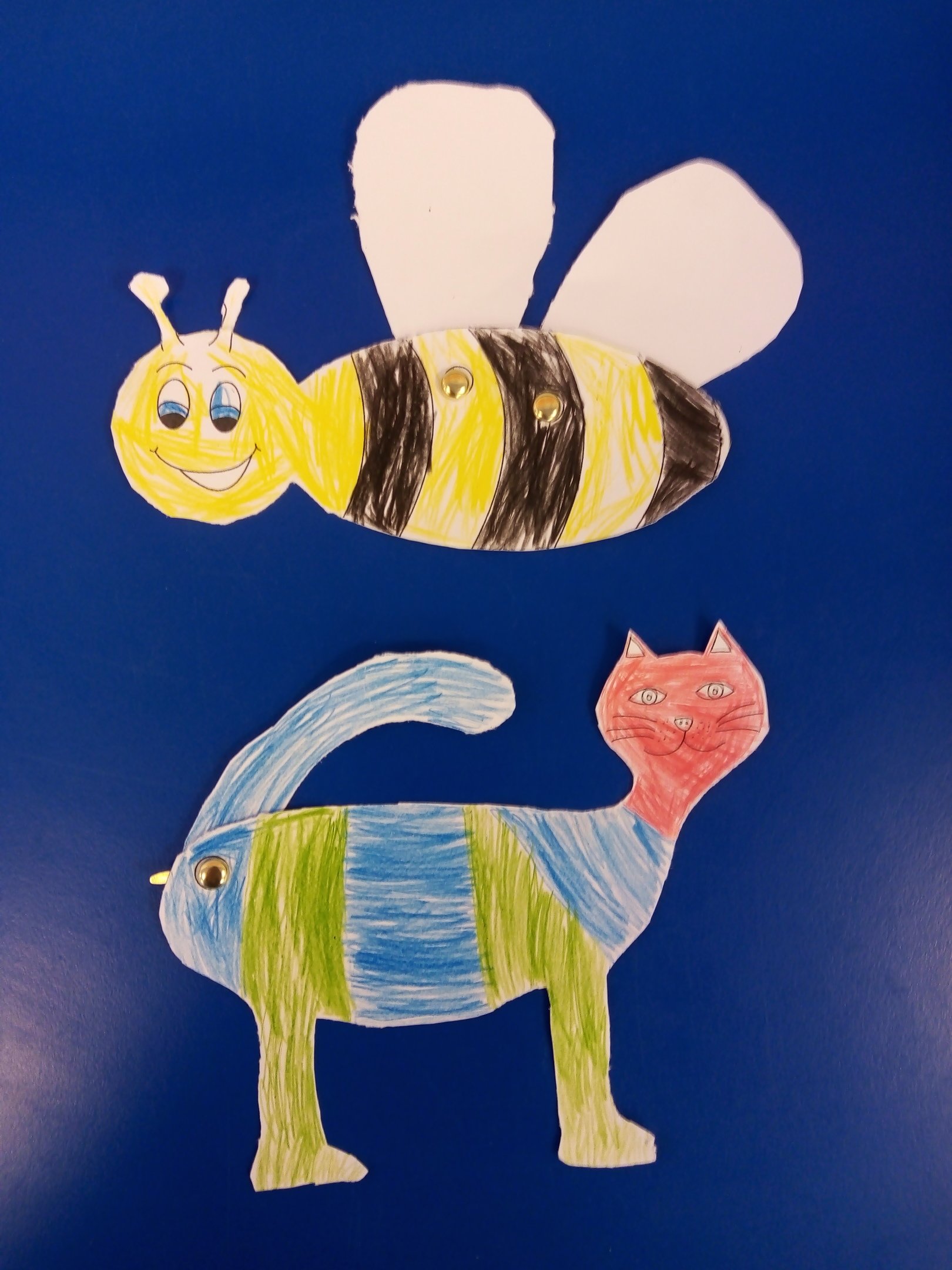 Designing stage - Children then designed their own moving picture based on popular nursery rhymes.
Many children visited Mrs Webster in her office. Florence when asked about her design said, " My idea is to have a wheel mechanism behind the picture to change Little Miss Muffet from happy to sad when the spider comes to sit next to her. The spider will move with a slider mechanism". WOW Florence what a fabulous explanation!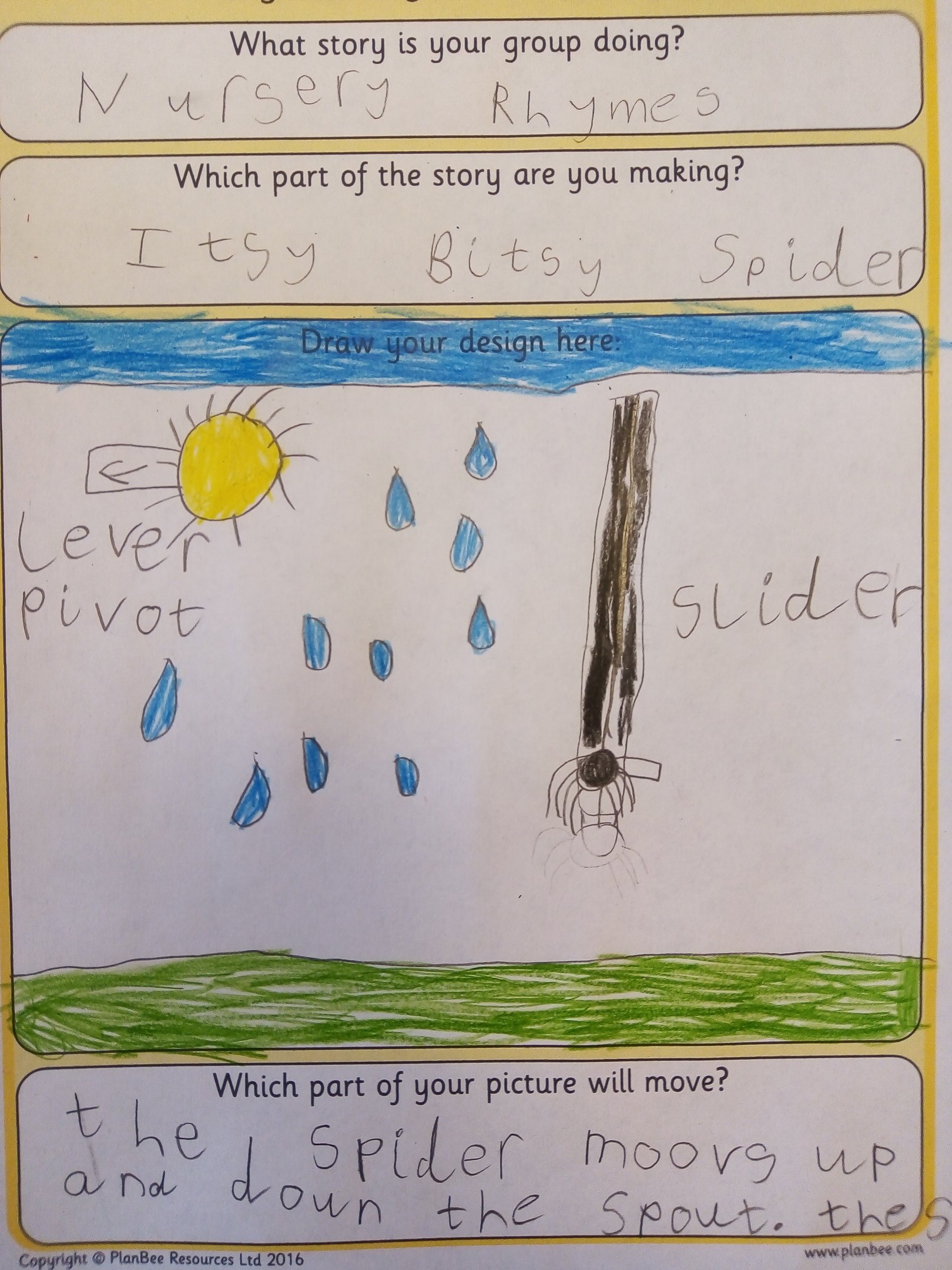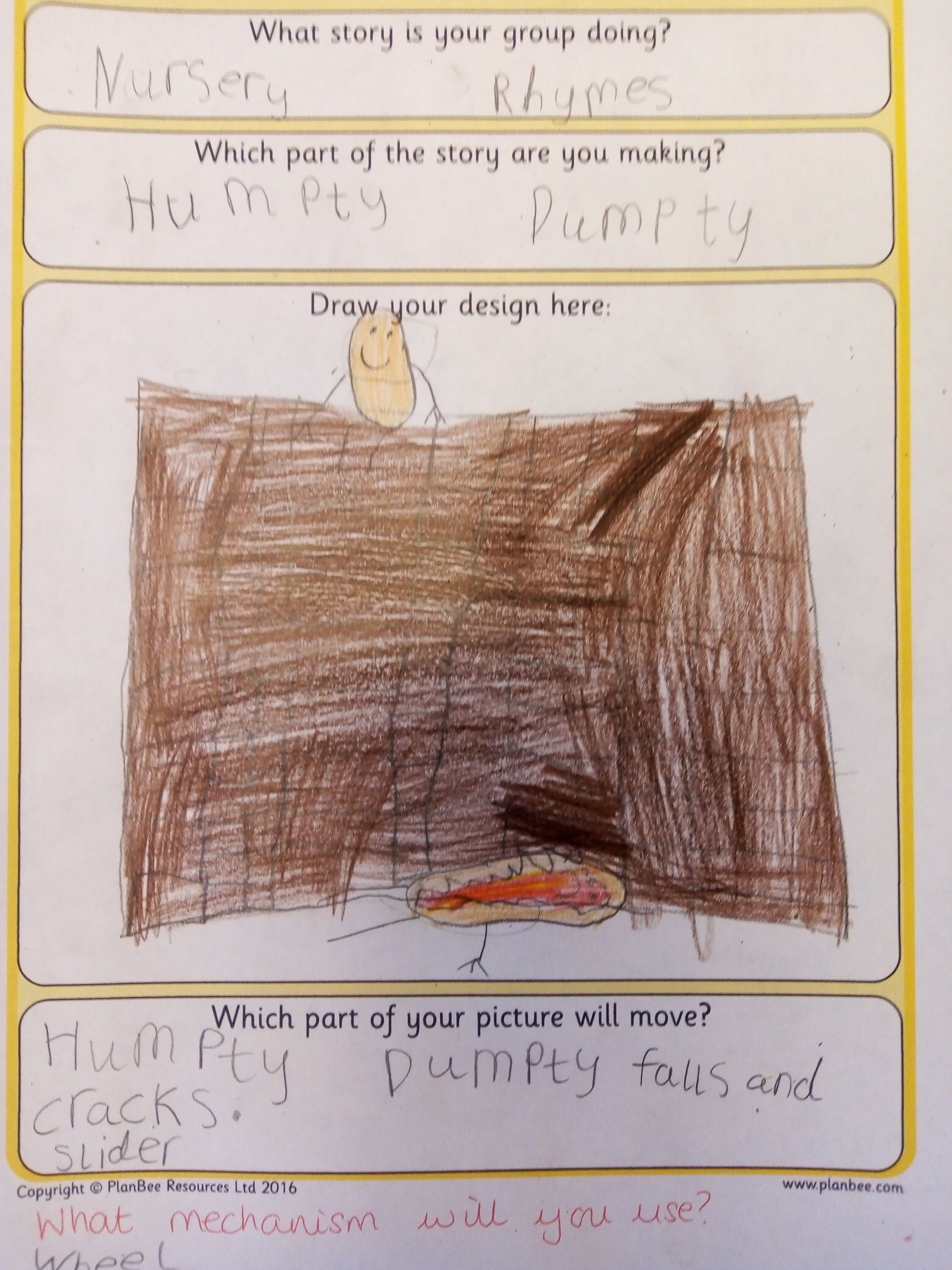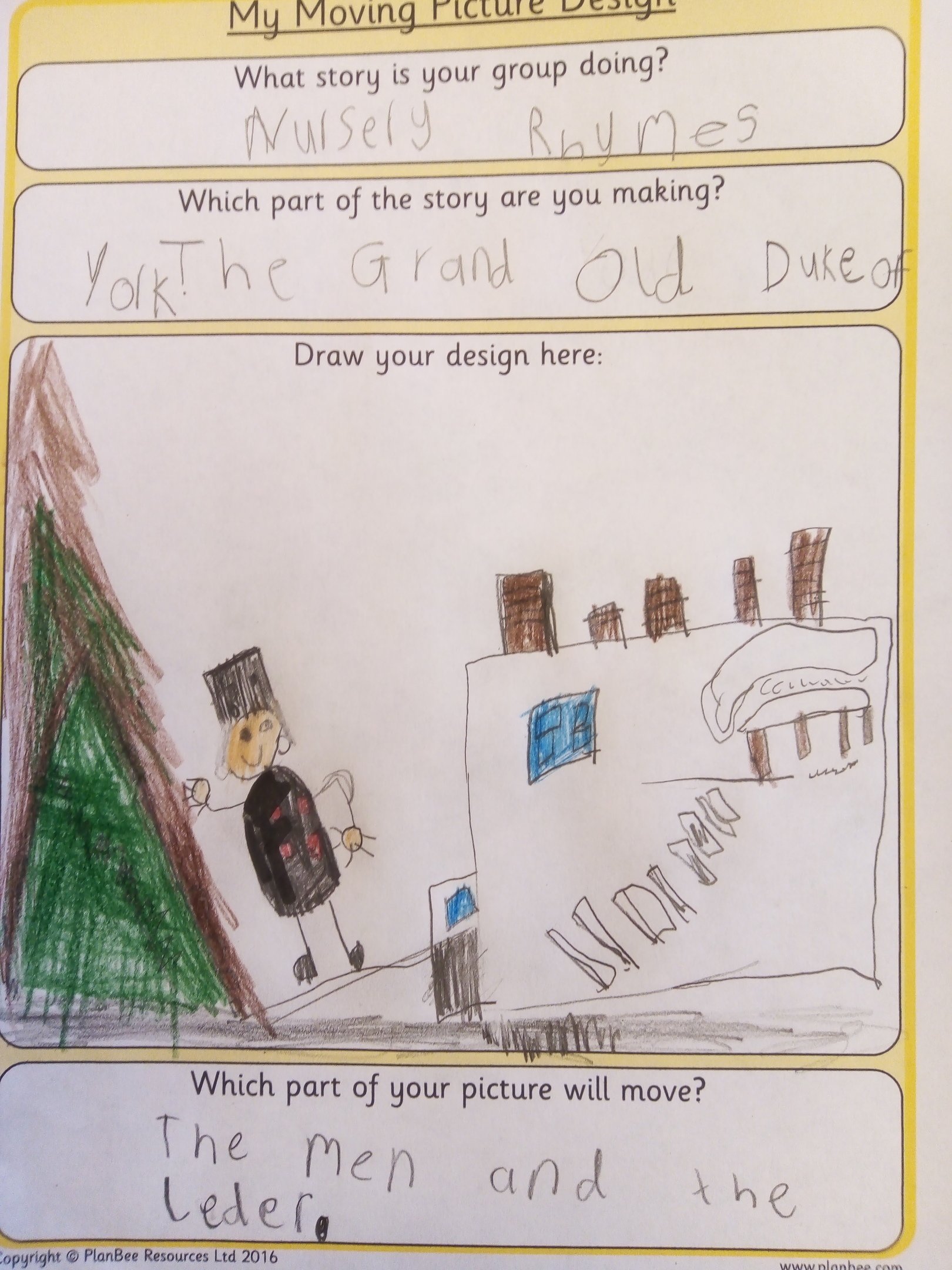 Making stage - Children then used all their skills to make these amazing moving pictures.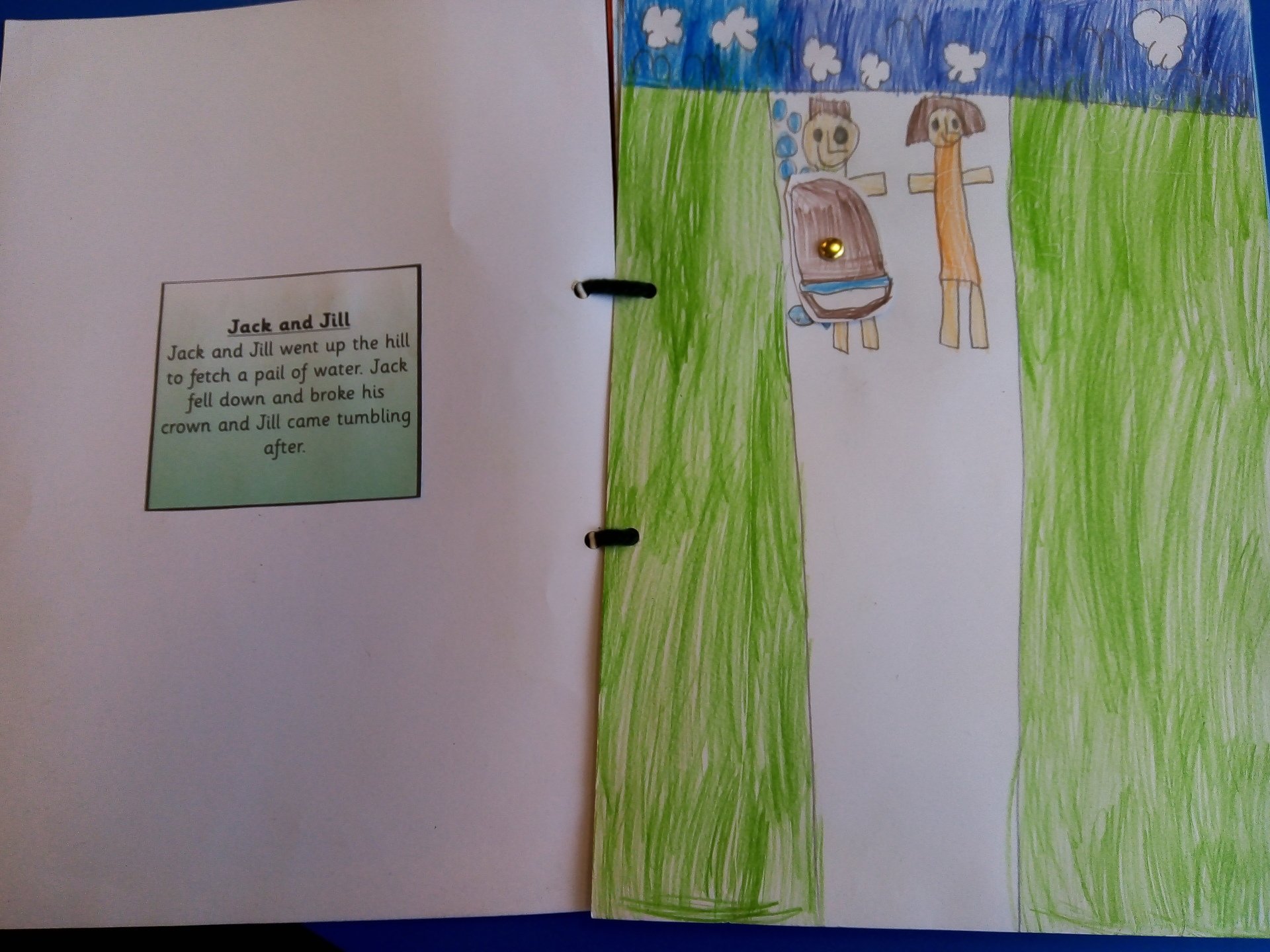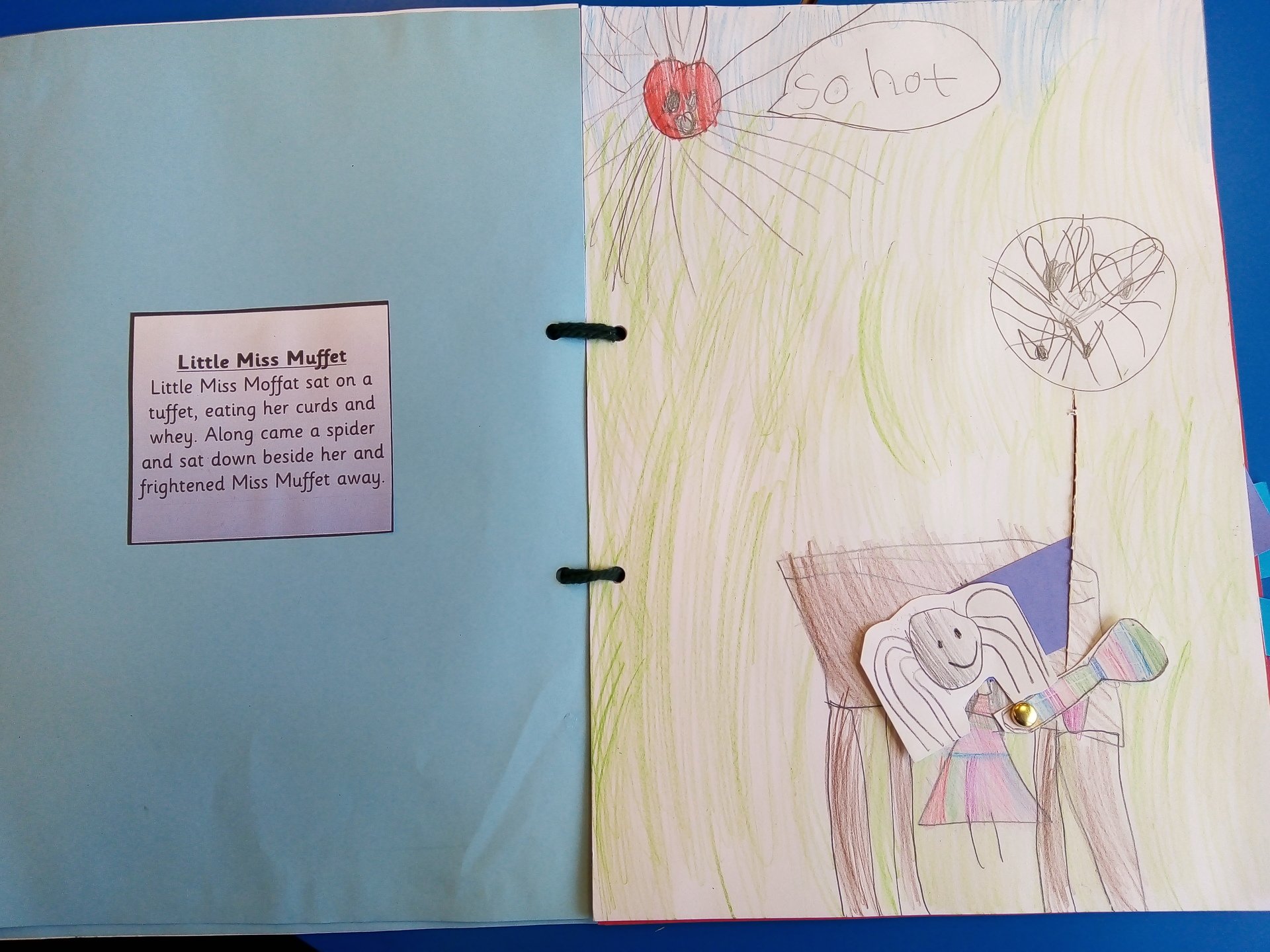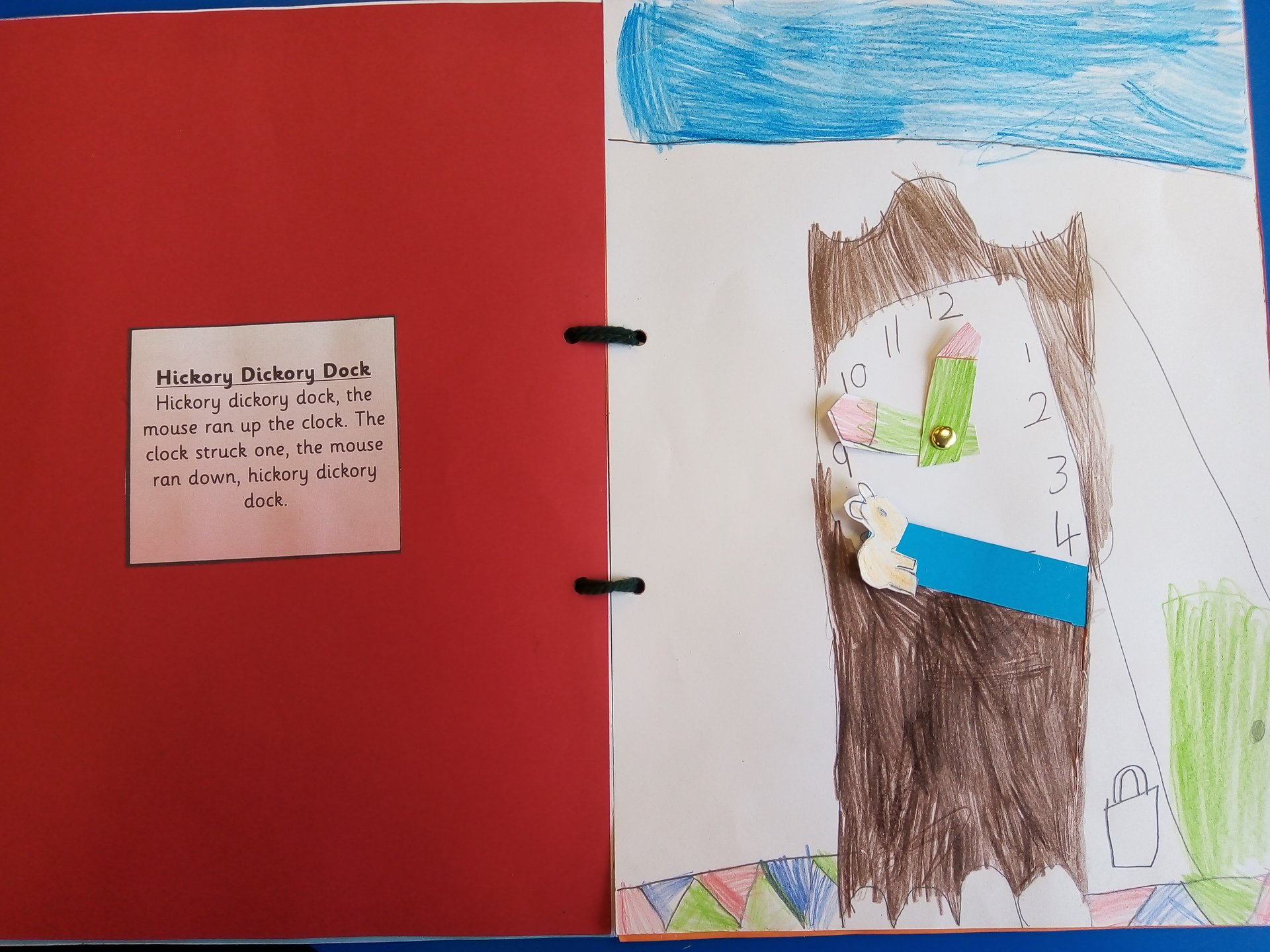 The class finally evaluated their final pieces of work. Fantastic work Year 1, Well done!
Year Two - Fire engines
During this topic, we investigated wheels, axles and chassis. We looked at how they work together to create the base of a fire engine and explored the different ways of attaching the chassis to the axles. After this, we looked at all the different parts of a fire engine and explored what each part does. We then got to design our own fire engine, we selected appropriate materials for each of the parts based on what we had learnt. Below are some photographs of each of these stages.
Design and technology in year 3
unit outcome- To design a Christmas stocking
Investigation
We started our topic by exploring what was already on the market already, we chose our favourite design and explored a variety of questions relating to the product.
Continuing our investigation we began exploring different sewing techniques and thinking about which would be best for our Christmas stockings.
Design
Once we had explored the sewing techniques we designed our stocking. We had to think about it's visual appeal, and it's practical use (to be strong enough to hold items).

Making

We then created our stockings using the techniques we had explored. The children sewed these independently and added finishing touches to their design to make them visually appealing. The children then evaluated their stocking thinking about what they liked about their finished product and what they can improve.
Year 5 - Textiles - Wallet and Purses
Investigation
We began by researching styles, textiles and ideas, we gathered together some examples.
Making
After exploring a range of stitching techniques and practising on samples, we began to make our own designs.
Year 6 - Bread making
Year 6 have been tasting different breads and following a recipe to make their own. They used a recipe which may have been used during World War 2 to make best use of rationed ingredients. The children also amended their recipes by adding dried fruit and cinnamon.