Statement of Intent RE
At Christ the King Roman Catholic Primary School, our Catholic faith and values define all that we do; they are in the 'HEART' of our school. It is our intent for Religious Education to engage, inspire, challenge and encourage pupils. This will equip them with the knowledge and understanding to deepen their own Catholic faith, and their religious, theological, moral and social understanding. Through other subjects in the curriculum, the pupils will relate their beliefs and knowledge to daily life. We will also raise awareness of the faith, beliefs, traditions and values of other religious communities, in order to promote respect and understanding, and to prepare the pupils for adult life in our multi-cultural society.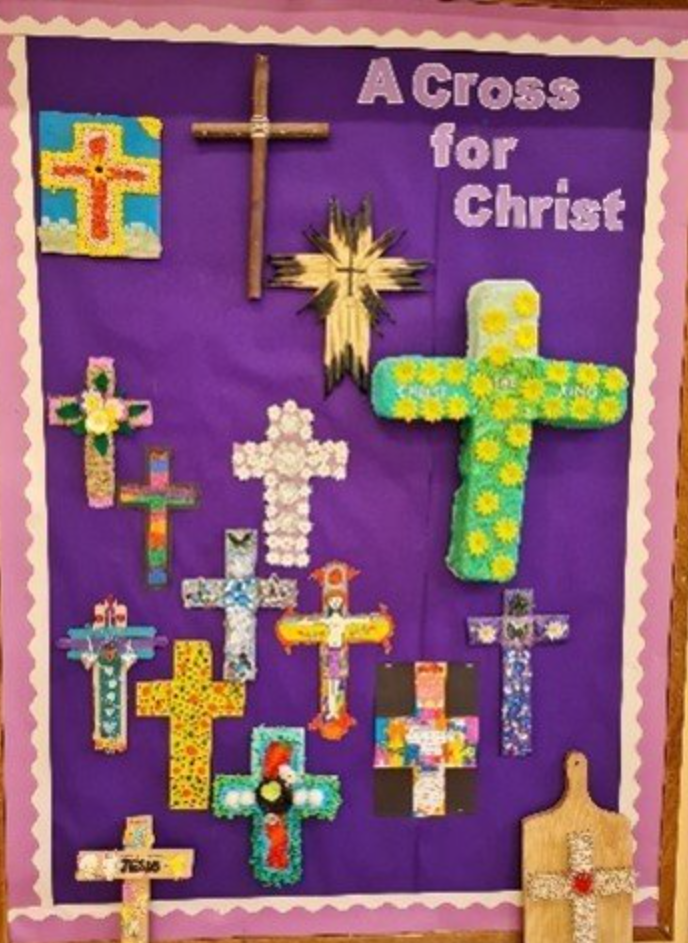 Catholic Life at Christ the King Click here to find out more
This term we will be studying the three themes of Domestic Church (Family), Baptism and Confirmation (Belonging) and Advent and Christmas (Loving). Each class will approach the themes through different topics. The children will also spend a week studying Judaism.
Please click here for further information.